This week's featured blogger is the lovely Paola from Italy On My Mind - a blog about food, but more so about memories. In Paola's own words, 'Food is such a powerful medium; it can bring back memories of family, places and feelings. I travel to Italy every couple of years and spend time with family. My mother is from a tiny town on the outskirts of Treviso. She is my greatest inspiration.' Paola was also shortlisted in our 2013 ITALY Blogger Awards for 'Best Food Blog'. We chatted with Paola to find out more about her story and her blog. 
Paola, where are you from originally? 
I was born in Melbourne, Australia. However, my family migrated back to Italy in the 1970s when I was tiny. After a couple of years living there, we migrated back to Australia as both my parents couldn't find the Italy of old they had left in the 1950s. I have dual citizenship and consider myself to be Italo-Australian.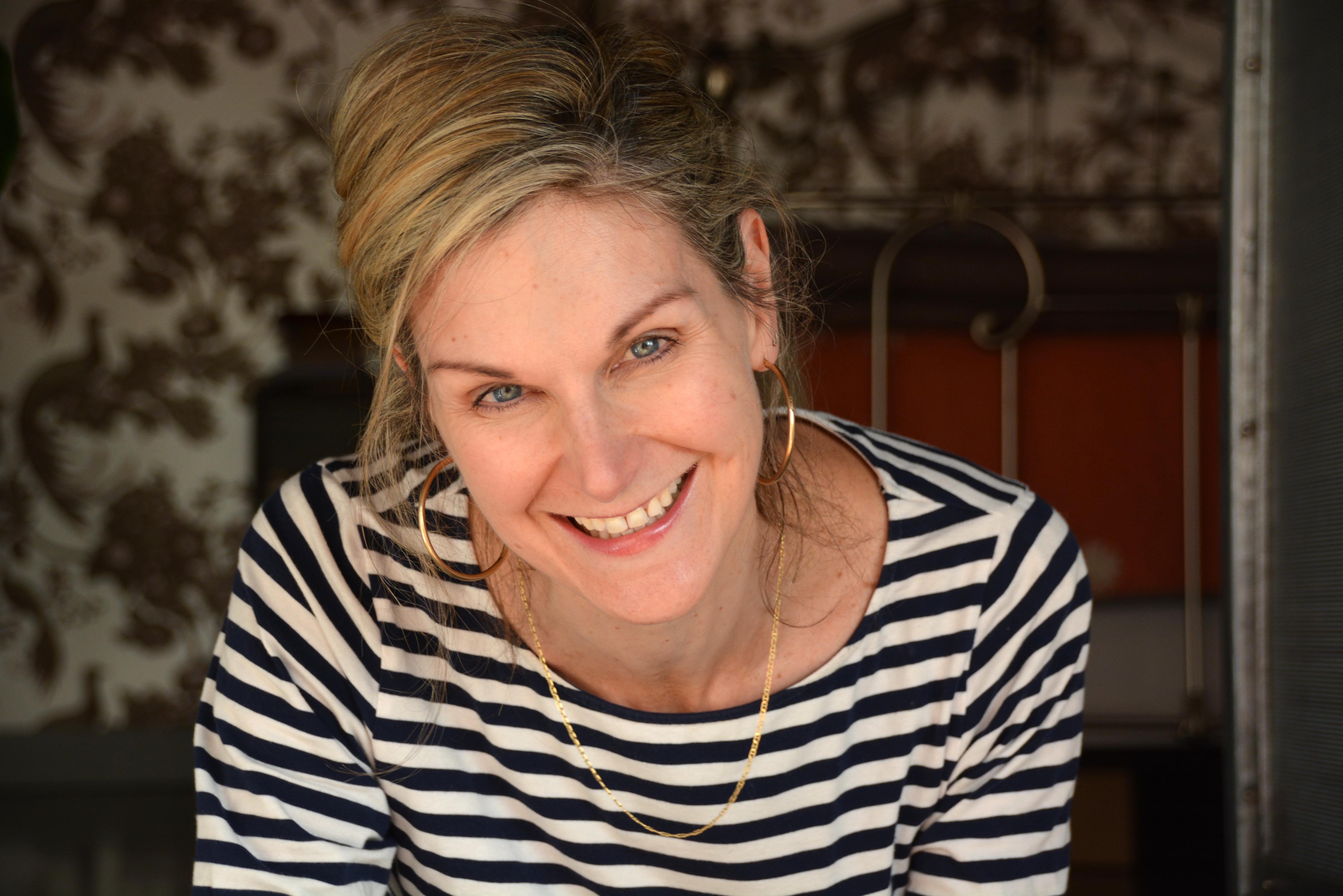 Family is a big influence in your blog, can you tell us more about your Italian history?
My father was born in Pola, Istria, which is a region of Italy that no longer exists. He left in the aftermath of World War II at which time the Istrian peninsula became Yugoslavia (now Croatia). My father and his family were among many who decided to take what they could carry with them and leave, which in his case was a couple of sets of clothes, a portrait of himself in military uniform painted by a former girlfriend and a copy of La divina Commedia by Dante. He went to Monfalcone, which is near Trieste on the shores of the Adriatic Sea. This is where he met my mother, who was working in the family bar, which was opposite the office where the displaced Istrians ("gli esuli") collected their pension checks.  He went to the bar to have a coffee with his father when he spotted her - a beautiful young dark-haired girl with thick lustrous hair, some 7 years his junior (see the photo of her and my father on the header of my blog taken in 1954).  They were married about 8 months after meeting – she was just 20 years old. Her family had moved to Monfalcone from the tiny town of Mansue', in the province of Treviso, some time in the 1930s.
After marrying, my father felt he wanted more from life than living with his in-laws in a small town and working in the local ship-building yards. His studies in Rome had been interrupted by the war in 1939 and he keenly felt the loss of Pola (now called Pula) as his home. He had dreams of going to America or Australia, both of which were accepting migrants from war-torn Europe. As the wait for a passage to the USA would have meant a long wait, they decided to go to Australia, with free passage, in exchange for two years of work.
So they arrived in Melbourne and were immediately put on a train that took them to the migrant camp of Bonegilla, which was in the middle of the Australian bush, with wide open spaces and a lot of nothingness. They spent about a month there and then found factory work in Melbourne. Life was very hard. Australia in the 1950s was very much a colony of the UK. My mother tells horror stories about the food here (coffee was a syrup that you diluted with water; you purchased olive oil in small quantities from the pharmacy) and no-one drank wine (except for the winos – they called it "plonk") or wore a wedding ring (the men called my father a "sissy" for wearing a ring). So after 10 months, my father, armed with his English-Italian dictionary, went to the Immigration Office to request a passage back to Italy. This was denied by the officials and so they remained.
Being Italian, good food was central to getting by in this rather strange land. My mother though had not cooked very much in Italy as her family had ran bars with hired cooks who not only cooked for the patrons of the bar, but also for the family. To cook meals at home, my mother relied on a cookbook called "Il tesoretto della cucina" - I have the well-worn copy, it is one of my most prized possessions. She says that she learnt to cook in Australia from this book, getting tips from women from Istria, Veneto and Friuli-Venezia Giulia who she met at Italian clubs in Melbourne.
The funny thing about Italians in Australia, especially those who migrated in the 1950s-1960s, is that they remained in a time-warp: a 1950s/60s Italian time warp. Italy changed a lot in the period after WWII, but the Italians who migrated did not. Their memory and knowledge of Italy is a snapshot in time that no longer exists. It is quite poignant really. It is that memory, with a sense of loss of the past and of family that inspires and influences me. Food is such a big part of that – from regular Sunday family meals to bigger celebrations like Christmas Eve with a big group of family and friends, the home-cooked food was always plentiful. It felt like the Italian food that my mother cooked brought everyone together, with its shared memory of the old country. We didn't have a lot of money back then but food was always the priority in the family budget. In spite of long hours of work in the factory, my mother always had a delicious hot meal on the table. She was such a great cook and still is at age 87.
We want to know more about Italy On My Mind. When did you start and why?
I started my blog 3 years ago, after a brief stint on MasterChef Australia. People who knew me when I was young were surprised, as I didn't cook much growing up. My father wanted my sister and I to do well at school and have opportunities that he gave up because of the war. So mamma did all the cooking at home. I only started being interested in cooking much later. It is amazing that even though I cooked very little in the family home, I somehow absorbed the know-how that my mother had.
Applying for the show consolidated all my food dreams, mainly because I had to write them down for the first time on the application form. It suddenly clicked. I wanted to write a blog about Italian food, run cooking classes, both in my home in Australia and in Italy and one day maybe even write a book. The blog was and continues to be an essential part of my "food dream" and a way of sharing family stories, food memories and recipes. Given where my family comes from, many of the memories and recipes are from northern Italy. These days I am very interested in old traditional recipes and more recently in new interpretations of traditional food from Friuli-Venezia Giulia and Veneto. The food of that part of Italy is heavily influenced by Austria-Hungary, Slovenia and Croatia. For instance, traditional dishes in Trieste include iota (bean soup with sauerkraut), apple strudel, and gnocchi stuffed with plums.
I have discovered a love of photography through my blog and have recently changed its layout and look so that the photos stand out more. It is not just about food photos, but also a love of old photos. I am in the process of digitizing dozens of black and white photos of my father (who left us in 2012) and his time studying in Rome before the war broke out, as well as photos of my mother and her family before they migrated. There are also many photos of those early years in Australia – I will be posting some of them on my blog in the next few years and who knows, there might be a book in this!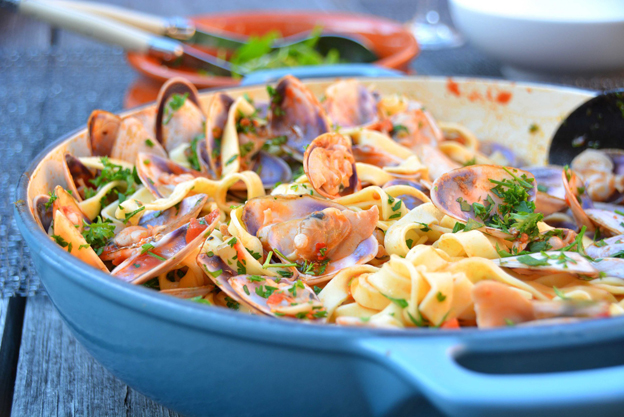 What do you love about Italy? Have you ever considered moving here?
I feel very much at peace in Italy, especially in the places where my extended family live. I did a year of primary school and later on, a year of high school in Monfalcone. So when I visit, which I do every few years, it feels like I am returning home. At the moment I am very much tied to Australia because this is where my mother, who just turned 87, lives. I visit her twice a week and I help out in her vegetable garden and we cook together. She tells me stories from the old days and still teaches me a thing or two about cooking. Looking into the future, I would happily spend half my time in Italy and half in Australia - I wish they were physically closer! I do not discount living in Italy one day – you will often find me looking at real estate websites, showing possible houses to my Maltese husband. Maybe one day…
Can you share with us some favorite dishes from the Veneto region that your mother made? 
My mother is from Treviso, but moved away when she was a teenager so most of the food she cooks is influenced by the land that flanks the upper part of the Adriatic Sea, encompassing Veneto, Friuli-Venezia Giulia and Istria, not just Treviso. This combines my father's influence as well. Many of my favorite foods to cook are those I remember she made and that we enjoyed as a family when I was growing up. Seafood is very important: favorites that I recently made were sarde in sa'or (sardines with a sweet and sour sauce) and insalata di polpo (octopus salad) for Christmas lunch (being in Australia it is hot at Christmas time so cold seafood dishes are ideal!). I am running cooking classes in Melbourne this year and so am busy getting tips from my mother on how to perfect my crostoli and frittole (fried donuts typical of around Trieste), both of which are sweets for celebrations like Carnevale. I grew up eating these and they are favorites. Mine are good but no-one makes them quite like mamma!
Do you still eat mostly Italian food and how does where you live affect how you eat?
I do eat mainly Italian food, as it seems to come naturally and I don't need to think much about it. I eat risotto at least once a week and I love pasta and seafood. The seasons here are opposite to what is in the northern hemisphere – so now I am eating tomatoes and zucchini/courgettes when everyone in Europe and in the USA is eating pumpkin! I love that difference though I often get comments on my blog like "I can't wait to try that in 6 months when it is summer (or winter) here". You can't really get around that! I go to farmer's markets whenever I can and living in inner Melbourne, I feel quite spoilt, as it is easy to find fresh seasonal produce. I always have Grana Padano and prosciutto San Daniele (near from where my family lives!) in the fridge. I try to make most things from scratch if I have the time. I also cook a bit of Middle Eastern food as I love anything made by Ottolenghi (and he is part Italian after all).
You were nominated in our 2013 Blog Awards for 'Best Food Blog', congrats! Who follows your blog? Tell us about your readers.
I was just thrilled to receive the "Best Food Blog" award! I came to the realization one night in February 2014 when I noticed a huge spike in my stats, with most of the referrals coming from ITALY Magazine. It was very exciting. I still get people finding me through ITALY Magazine. I love how social media works!
Many of my readers are Australian, with USA and the UK falling not far behind. Many comments are on posts that tell family stories, in particular the ones that feature my mamma Livia – she is a bit of a star! She loves my blog business card which has the old photo of her and my father and loves giving it to anyone who visits her. I love that my posts bring back a memory to readers about shared meals with their family, especially if they have an Italian background. I have met many virtual friends through my blog, including readers whose parents or grandparents travelled to Australia on the same ship as mine did. I also have met many virtual friends through my Instagram account, which I post on daily.  The readers and followers are what makes this all worthwhile and I thank each and everyone of them from the bottom of my heart for interacting virtually with me and what I do.  
All your blog posts are interesting, but can you recommend one or two especially for ITALY Magazine readers?
I have selected one that features my mother, asparugus risotto with lemon; and one which has a recipe for a simple pear cake. I believe good food does not need to be complicated. I think readers will love the recipe!
Thank you for talking to ITALY Magazine, Paola! Happy blogging. 
Thank you so much for inviting me to do this interview. I love ITALY Magazine and how it shares Italy love around the world. Un abbraccio to you and to all Italy lovers in 2015!