When it comes to the regeneration of Italy's small villages, a London-based company, ITS ITALY, is breathing new life into places that have largely been forgotten. These are places that people "oo" and "ahh" over online but rarely visit in person, leading to the point that most people romanticize life in Italy but have difficulty making their long-term dreams into reality. This is primarily due to frustrating roadblocks such as red-tape bureaucracy, confusing information, and a lack of digitalization in smaller towns and access to fast WIFI. 
This is where ITS ITALY jumps into the forefront with a genuinely original concept.
Instead of solely seeking to help foreigners buy homes in Italy, they go beyond that by assisting people to start a new life in a rich and fulfilling way, providing a higher social impact. Part of how they do this is by sourcing properties in villages where investment is badly needed. In addition, they seek to help those same buyers invest in local micro-businesses and even form interactive clubhouses where residents and visitors alike can mingle, do business, and co-work in a comfortable and nurturing environment, all with municipal support. For those looking to support but not necessarily buy a property, they have also recently launched a crowdfunding platform, ITS LENDING, that allows anyone and everyone to easily invest in small villages and businesses around Italy. 
We spoke with the founders to learn more about this new and exciting sustainable format of facilitating those looking to invest in the future of Italy. 
Can you give us a little more background on yourself and how you founded ITS ITALY?
By founding this platform we wanted to help foreign buyers passionate about Italy and the local communities because people often get discouraged by the lengthy and pricey bureaucracy of moving to Italy. So we came up with a solution to ensure a stress-free experience and encourage more people to finally realize their dream of living in Italy. 
ITS ITALY was originally founded in 2020 from the merger of previous formats called ITS for Genoa, ITS for Sicily and ITS for Sardinia. Before then, We were already a media and events brand and operating in a similar format in London. The ITS brands have been working as a channel for promoting Italian culture and 'Made by Italians' abroad since 2011 with the brand "Eat Drink Love Italian."
What is the general scope and aim of ITS ITALY? How does property investment help the cause? 
The point is to promote the regeneration of ancient Italian villages, called 'borghi', many of which have been affected by depopulation. We aim to help local communities restore their social fabric triggering a virtuous circle between urban regeneration and sustainable investments. To do so, we facilitate the process of buying a property in Italy for foreigners, all while working closely with local municipalities.
We also aim to provide foreigners with concrete opportunities to fully integrate themselves within the local communities, as our company promotes ancient villages for more than just tourism. We aim to give foreigners a place to build a new life while preserving towns at the heart of the Italian culture. 
As the company motto says: "Don't just visit, belong!"
We are neither a travel nor real estate agency but rather a lifestyle company uplifting ancient Italian villages thanks to foreign buyers. We encourage our members to help local micro-businesses or create new ones on a community level to fully support local villages and help to relaunch their economy. To invest in local businesses (other than just in properties), members of our online community can also participate in the project of ITS LENDING. Launched by ITS ITALY at the end of 2021, ITS Lending is the first crowdfunding platform dedicated to restoring ancient Italian villages. 
It has already closed six operations in less than three months, with many more still to come throughout the entire year. ITS ITALY has carefully selected all the projects presented on ITS LENDING. Moreover, the properties have already been booked by a final buyer, making the process more secure for their members.
Moreover, thanks to our close collaboration with local communities where our properties are based, we prepared an investment plan to build clubhouses across our network of villages. As we see it, a clubhouse is a venue open to the public with co-working spaces, a welcome center, offering services for residents, and social events. The properties used for these clubhouses were chosen in collaboration with local municipalities to ensure a strategic mission. Because of their high social impact on the communities, these clubhouses are at the core of our presence on the territory, together with show homes and reception apartments.
From the restoration of properties and involvement in local services to the investment in the property market and the support to the local economy, we have a 360° approach allowing the dreams of thousands to foreigners and locals alike to come true.
Where in Italy are the properties/investments located? 
Since its creation, more than 50 municipalities (so far 58) have joined ITS ITALY's project. Keep in mind that all of the properties are proposed to us by our partner villages and each of them is deeply involved in the process to support the overall project and validate its impact.
The company offers opportunities in some of the most beautiful locations all over Italy from North to South, such as in the famous Emilia Romagna region known for its beautiful mountains and delicious Parmesan cheese or in Tuscany's Maremma area—famous for its wine production. You'll also find us in Apulian hamlets like Ginosa (close to the cinematographic Matera).
Clubhouses will open within the first five years of village investment and the first recently opened in the mountain village of Montecreto in the Emilia Romagna Region as well as in Sicily's Mussomeli.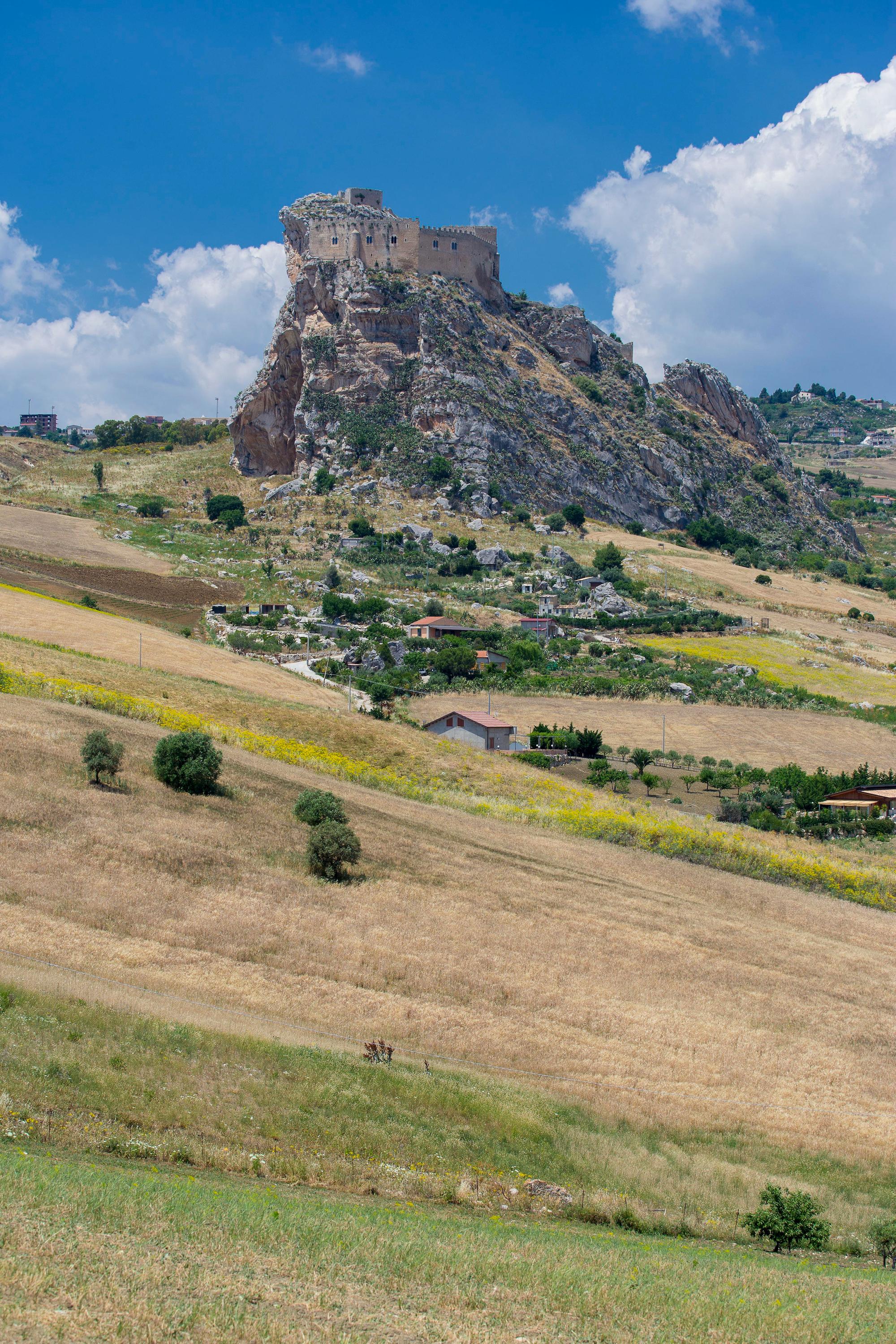 We also cover historic city centers undergoing large regeneration projects, like Genoa's unbelievable medieval centro storico, where living among UNESCO Palaces, the sea, and surrounding mountains couldn't be more approachable.
ITS LENDING also has a strong pipeline of deals coming to their platform after successfully closing deals in the Sicily, Puglia and Tuscany regions.
Can you walk me through how exactly this works for someone eager to get involved? How is the process streamlined? 
ITS ITALY offers an easy and stress-free process to buy a restored property in Italy with guaranteed costs and timelines.
Upon registration of our platform (www.itsfor.it), members can choose, vet, refurbish, and customize a property in their selected village to their needs. We have simplified all the administrative procedures needed to move to Italy to give our members the best experience possible. So after the choice is made, ITS ITALY will take care of the admin needed to make the move. As a result, the property will be completely ready within six months, with no surprises regarding times and costs.
Although the entire process can be completed remotely through our platform, we encourage our members to visit their chosen locations first. This is because we strongly believe in promoting ancient villages for more reasons than just tourism, we aim to give our members a new place to belong. To do so, we encourage them to visit their chosen villages staying in show apartments similar to those that can be purchased for them by ITS ITALY locally. For this reason, we have a team of people in charge of welcoming future buyers on the ground. Buyers then decide how they wish to proceed with the purchase according to what suits their circumstances.
They can put down a secured deposit (between 10 to 30 percent of the final value) and pay the remaining amount when the property is ready, usually within six months. Alternatively, our members can also choose to pay through a Trust, in adherence with other International laws. The third option allows to complete a secured deposit and then pay the remaining amount in installments over a determined period.
ITS ITALY's members can also get financed up to 90 percent of the property's final value using the "rent-to-buy" format. After the full payment is received, you can then register the property in your name.
The property can be used immediately when ready and registered in the buyer's name once the purchase is completed. None of these options are considered fractional ownerships, and the person going through the process will own the property outright. If you wish, the program also allows renting of the property and managing it remotely through a Trust under local and international laws when not occupied.
Finally, every property is restored following the best housing standards for sustainability using original, locally-sourced materials to preserve the property's portfolio heritage to offer our members all the benefits of a modern lifestyle in some of the most beautiful locations of Italy. Properties also come with the option to be customized with made-in Italy furniture and utility connections set up in advance. 
ITS LENDING is perfect for everyone interested in supporting the regeneration of ancient Italian villages with a safe return and social impact without buying a property. All it takes to get started is registering on the platform (www.itslending.it) and an initial investment of 100 euros. The platform also facilitates the investments in short-term loans to co-finance each property project with their finance partners. This way, they aim to allow everybody to invest in a new, lucrative, and rewarding asset class.
In your opinion, why is it essential to help small villages in Italy survive? 
Ancient Italian villages are at the heart of Italian culture, and their vibrant communities are still very much alive. Their communities preserve thousands of years of history, art, culture, and exquisite food and culinary traditions.
For this reason, we aimed at helping small villages by fully integrating the new residents within them. For this reason, we strongly advise our members to visit the village of their future home to experience its traditions and flavors fully.
Our members are buying "regenerated" properties and investing in local businesses helping to preserve the thousands of years old historical heritage. Furthermore, ITS ITALY's project supports the economy, widening the possibilities of villages previously confined to agriculture and artisanal productions. This way, we are able to make these locations more attractive for future generations and families, incentivizing them to remain.
You founded ITS Italy in 2020 during the pandemic, how has that affected the cause, and what have you learned from the experience? 
Our members are often young professionals who love to travel. The pandemic has proven that remote work is available for many job positions and represents a move to a more flexible working environment globally. 
So although 2020 was a challenging year for everybody, it also helped people look for remote jobs and their life aspirations took on a different light. For many people, their permanent nine to five office job was no longer a good excuse not to buy a house in a location they always dreamed of, like Italy!
For us, it was a successful year as both foreign buyers and the local communities were, and still very much are, eager to invest in a project focused on regenerating ancient villages and preserving their heritage.
ITS ITALY signed more than 50 municipalities (getting to 95 in 2022), and thousands of foreign buyers registered their interest. The project also supports the local economy, which, especially in 2020, helped local communities reflourish.
Can you share some of the recent experiences of those who have purchased a home and then invested in local businesses? How has it been for them so far? 
More than 4,500 foreign buyers registered their intent to take part in the program and we managed to build dozens of building sites in only a year since our creation. Thanks to the close collaboration between ITS ITALY, the local municipalities, and new residents, the first properties and businesses, and projects on the territory have already been created.
For example, the company has already opened a clubhouse, a space open to the public dedicated to social services and offering electric charging stations for cars in the small village of Montecreto, near Modena. Offagna, in the Marche region, will be the first village to launch an ITS Card, a new tool of circular economy through which every card-holder will get a cash-back to be invested on the territory to support the local circular economy.
ITS ITALY is also helping a 'slow food' grocery to open in a village that lost its own grocery store, and soon we are working to finance a local bottling business using an innovative paper bottle model, working with local wine and oil producers. While in another village we also helped to create a small network of electric car-sharing options to move around or connect villagers with the main cities.
These are all good, sustainable, and very well-performing businesses created in an unexpected partnership between our company's network, foreign 'new residents', and locals.

What are some of the best benefits from "making the move" and living in Italy as a whole?
Italy has a lot to offer people looking for a new start, from pristine, manicured hills and medieval villages to exquisite seasonal food and a high-quality lifestyle. We consider our partner villages as an ideal hub to start exploring and living in Italy. The start of a journey, rather than a definitive solution for 'new residents'.
Moreover, Italy is a tax haven, especially for foreigners who invest in properties. New residents can obtain tax exemptions between 70-90 percent for the first five years, jumping to ten years for people investing in local properties, which favors our members. Of course, conditions might differ according to your nationality (EU / non-EU), so please, keep in mind that it is always important to seek legal and tax advice.
Sometimes, living in big cities, people get caught up in frantic routines that do not leave enough space to sit back and enjoy life. On the contrary, in small Italian villages, people will enjoy all the benefits of a calmer pace and cleaner air, without renouncing the comfort of a modern lifestyle. Still, our towns excel for their connectivity and vicinity with international airports so much that some of them are ideal for digital nomads and young professionals.
Furthermore, Italy is fantastic for every enthusiast of art heritage, history, and cuisine, with the major cities and their landmarks at just a short distance from our smaller villages. There is nothing quite as unique as walking down the romantic streets of Florence full of history one day and waking up looking over the vineyards of the Maremma area. The region is also well known for giving us some of the best Tuscan wines of the last decades. The authentic flavors of our country cannot truly be replicated without Italy's genuine ingredients, and everybody will enjoy the benefits of a Mediterranean diet made of delicious, fulfilling dishes.
Last but not least, the colors and traditions of our communities make everybody feel at home in virtually no time. Thanks to their traditions and festivals, the community is at the heart of Italian culture. Our members are people looking for a new place to belong to (which has only been exasperated by the pandemic) and these local communities with their welcoming spirit are the perfect fit. 
What are your future goals for ITS Italy? What would you like to see come to fruition? 
We have a strong pipeline of opportunities coming through the entirety of 2022 and many projects to support Italy's small villages with a 360° approach.
We are looking forward to the new opportunities on our platform, such as in the beautiful Montedinove in the Marche region, where we will soon have new properties to be split into three units among the already available options. After its recent success in Tuscany, ITS LENDING is also ready to scale up and open new deals all over the country with a pipeline of five per month all through the year.
Furthermore, to support the local economy in these villages, ITS ITALY has also ideated ITS Card, a tool aimed at developing and supporting local circular economies for which we have high expectations. Through this project, a cashback card will be provided to residents and visitors for free. The concept has already been tested in several municipalities and is currently used by more than 100,000 residents (partnered with different local brands).
Each card allows the owners to receive cashback and additional credits on all services, spendable in the circuit of the villages adhering to ITS Card. The marginality generated is then distributed among the card-holder, the local shop, and the indicated community projects by the municipality.
In spring 2022, the first five villages will be provided with ITS Cards, while more will be added in the following months. At ITS ITALY, we are fully dedicated to helping local villages in every way possible. We are convinced ITS Card will prove itself a powerful tool of circular economy to support the local communities.
We are very proud of what we have prepared for 2022; From new opportunities to new projects, it will be an inspiring year and will hopefully set us up for further success and expansions over the following years.
Interested in ITSITALY's aim at regenerating small villages in Italy and providing community support? Here's where to start.