In this month's installment of our 'True Stories of Buying a Property in Italy' series, we feature Patricia Zadok, who bought a house in Umbria 15 years ago - doing everything on her own, with an Italian mortgage, and no Italian connections at the time. 
Originally from Queens, NY, Patricia lived in Rome for four years in the late '90s. That's when she discovered and fell in love with Umbria. As Patricia recalls, "Up until then Americans always talked about and visited Tuscany.  Everything was Tuscany, Tuscany, Tuscany!  But I discovered Umbria and just was enamored - it is much more rustic than Tuscany; the countryside more 'selvaggio' (wild), and, at least until recently, less touristic.  And I loved that."  
During the time that she has owned the house, Patricia has traveled to Italy as often as she could, while also renting the place, on and off, as a vacation home. Having recently stopped working full time, she was planning on spending more extended periods of time in Umbria, cultivating her garden and her relationships with her adopted town of Avigliano Umbro and her Italian friends. "Then the pandemic hit," she says. "So now all of that is on hold. Once we all get out of Covid, I do hope to spend several months a year there - maybe long spring months and winter holidays.  And then rent it out again in between."
Let's hear directly from Patricia about her experience of buying property in Italy. 
- Why did you decide to buy a house in Italy and why did you choose the Umbria region specifically? 
Once I moved back to NY after my stint in Rome, and my career took off, I realized I was able to afford to buy a house.  It had been my dream for so long to have a piece of the earth to call my own in Italy.  And 15 years ago, that time arrived.  I started looking on line for properties, realtors.  I came upon an ad from a young man - I thought he was selling his house, but since at that point my Italian was not that good, I misunderstood the ad.  He was actually trying to rent his home there.  In Castel dell'Aquila.  I flew over, met him, and that's how I discovered the part of Umbria that my house is now in.  At the time I couldn't decide between buying a home inside a town, in one of the old attached buildings, or a free standing house with a little land.  I grew up in an apartment in Queens - what did I know from owning a house??? And then Giancarlo, the 'realtor', who became a friend, asked me one simple question - "Where do you want to have your coffee when you wake up in the morning?  In your garden, or at your window looking out on the town?"  And then I knew, I needed to have a house, with that garden! 
- How did you get started looking for a property?
I was amazed at how easy the process was, to purchase the house.  Unlike in NY. Once I found a real realtor - I found my house.  He then took me to his bank and his notary .... and the process was pretty painless.  I brought so many documents with me to the bank when requesting a mortgage - pay stubs, tax returns, bank statements.  They handed half of it back to me, saying that legally they were not allowed to know how much money I had!  And then at the 'notaio' (notary), I learned that no attorneys were involved in the buying and selling of a home.  The notary was there to protect all parties - the buyer, the seller and the bank.  He made sure that all the documents were in order - from the 'geometra', or surveyor who did the house inspection, then checking that the seller had no liens and that the buyer's documents were in order.  Other than them reading the whole detailed contract in Italian, during which I went cross-eyed, it was quite easy.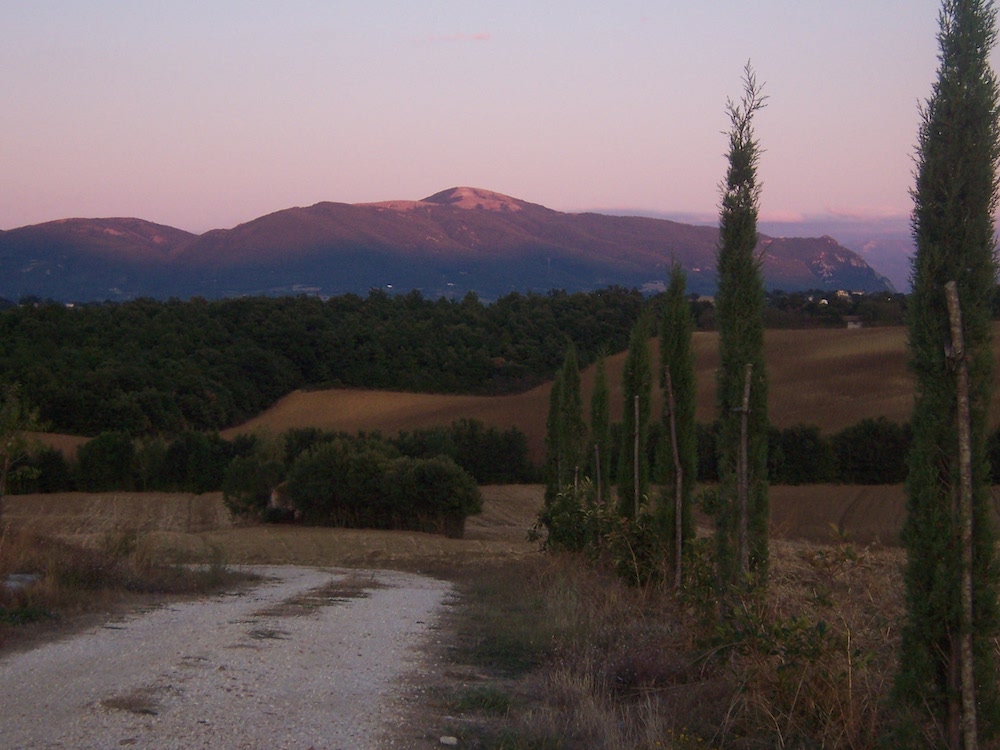 - What were the main difficulties in the initial phases and throughout the years?
I was working full time and had limited vacation, but every single free moment I was back on a plane heading over.  It wasn't easy from a distance - the initial renovations, the repairs of tubes and pipes and cracks and all that - but I have made amazing friends in my little town of Avigliano Umbro who watch over the house when I am not there and make sure things are taken care of.  And all the contractors and workers have been amazing - when I haven't been able to get there for months but a repair was needed, I would ask them on the phone if I should wire payment or send a check.  And every time the response has been, "you can pay me when you arrive".  Who else in the world does that?
Ironically, about 10 years after I bought the house, the seller (who had the house next door and had become a friend), upon having his house surveyed for sale, discovered that the geometra had made a huge mistake at the time of my purchase.  He had given measurements that included the house itself but not the 1/2 acre garden in the back! In essence, I had not owned my backyard for 10 years!  Back to the notaio we went, and fixed things.  Phew. 
- What were the main difficulties during the renovation process? (If it needed renovation.)
The house was in very good shape when I purchased it.  The previous owners had bought a ruin, torn it down, and re-built the house using the original stone.  But inside it was awful - squared off, cookie cutter rooms, no built out kitchen, ugly linoleum floors.....  I wanted to break through some walls, lift the floors and put down terracotta, build out a kitchen....  I had a friend in Rome, from the time I had lived there.  An architect.  He came up to the house and immediately started drawing sketches.  (I still have them).  He had a vision for the interior.  He ended up hiring the contractor and workers locally who had built my house to do the renovations.  And I sat in NY, as they sent pictures, and samples, and got it done on time and on budget.  I was very very lucky.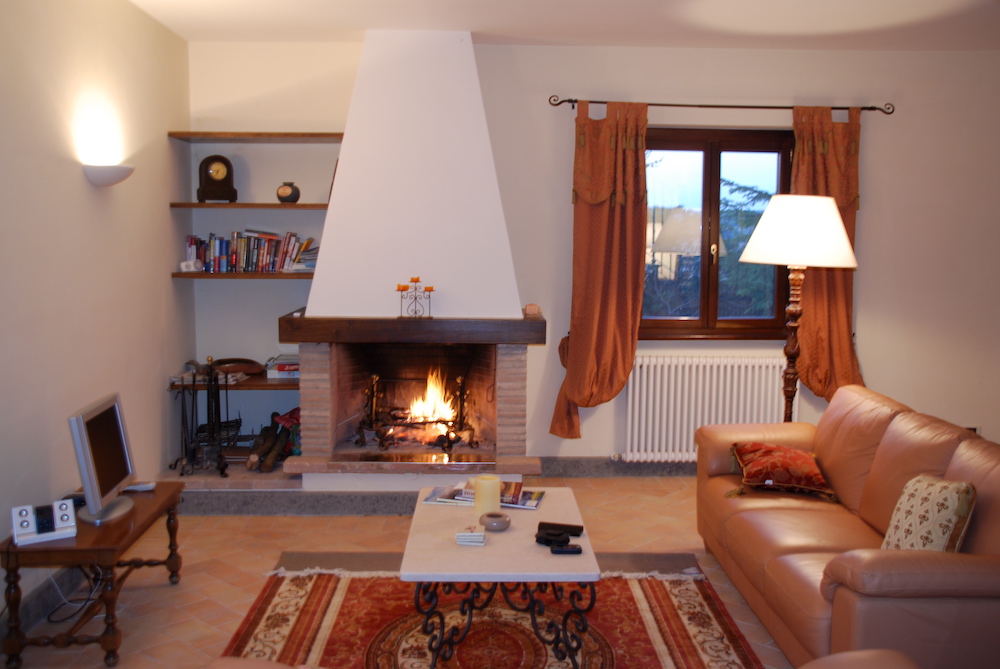 - Have you made friends where you live now? Overall, what was the transition like?
Despite the limited time I've been free to spend at the house thus far, I've made very good friends who look out for me, and for the house.  Early on, the couple who sold me the house (and had the house next door) took me to the inauguration party of a new restaurant that was opening in the next town over.  They introduced me to everyone - the town contractor, the plumber, the painter, the electrician .....  to each of them, they said, "She is one of us.  Treat her as such".  And they always have.
- What are your tips for someone interested in buying a house in Italy?
My recommendation to anyone buying property in Italy is this: be patient.  They have their methods, and their time frames in which they work.  Fighting that will get you nowhere. 
Attempt to speak the language; it will mean a lot to them that you are trying, and when all else fails, speak with your hands! 
Be humble - you're in someone else's country now.  Honor their traditions, their culture, their way of life. It is not America.  Know that and embrace it.  Take the good with the bad - for all the frustration that the bureaucracy there can evoke, there is so much good to balance it - the people, their openness, the beauty, the history and, of course, the vino and food!
- Thank you, Patricia, for sharing your story. 
You can see more photos and a detailed description of Patricia's farmhouse in Umbria on the property's website, La Culla dell'Anima.