When I heard the expression "heroic wines" for the first time, I smiled and imagined muscular farmers in Superman's capes tending the vineyards. As it turned out, I was not too far off with the image, well, apart from the red S-logoed cloaks flapping in the wind.
The tradition of heroic winemaking has existed across Italy for a long time. It has earned its colourful name because of the difficult terrain where the vines grow and the efforts required harvesting the grapes. Italian heroic viticulture produces over 20 million bottles annually and the sector is growing steadily with the wines commanding rather high prices and demand often exceeding supply.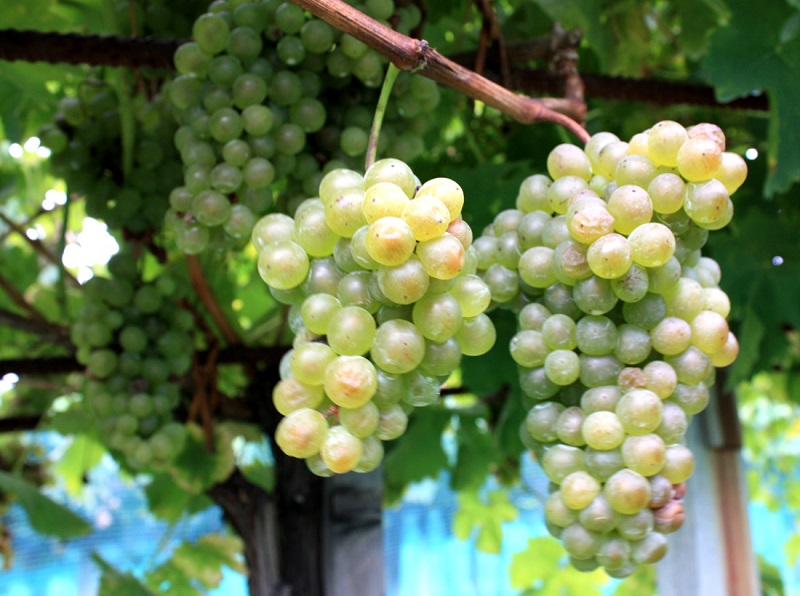 A few weeks ago, while visiting the pretty town of Morgex in Valle D'Aosta I went to a winery specialising in "heroic wines" to find out what was so special about them. The Cave Mont Blanc cooperative boasts some of Europe's highest vineyards growing at an altitude of 1250 metres, only a short drive from the formidable Mont Blanc. Each of the eighty cooperative members has a strip of dry-walled land, clinging to the rocky mountain slopes where they cultivate a local grape variety, Prie Blanc, which has been growing in Valle D'Aosta since at least the early 17th century. "Prie Blanc likes high altitudes and cool temperatures", explained to me Nicola del Negro, the Cave Mont Blanc's technical director as we drive up, higher and higher, to see some of the cooperative's vineyards.
He told me how recently an avalanche came crashing through the vineyards. However, it is not only force majeure events that require heroic efforts; it is also the maintenance and harvest that are challenging. Traditionally, the vines in Valle D'Aosta are trained to grow not more than one metre in height, which helps to protect them from winds and keep the vines warm during cold mountain nights as the heat captured by soil during the day radiates back. The low pergolas formed by vines can only be accessed in a crouching position, not an easy task, especially if you consider that most of the vignerons that supply the Cave Mont Blanc are in their late 60s. "There is nothing mechanical, everything is done by hand here", said Nicola del Negro with a glint of pride in his eyes.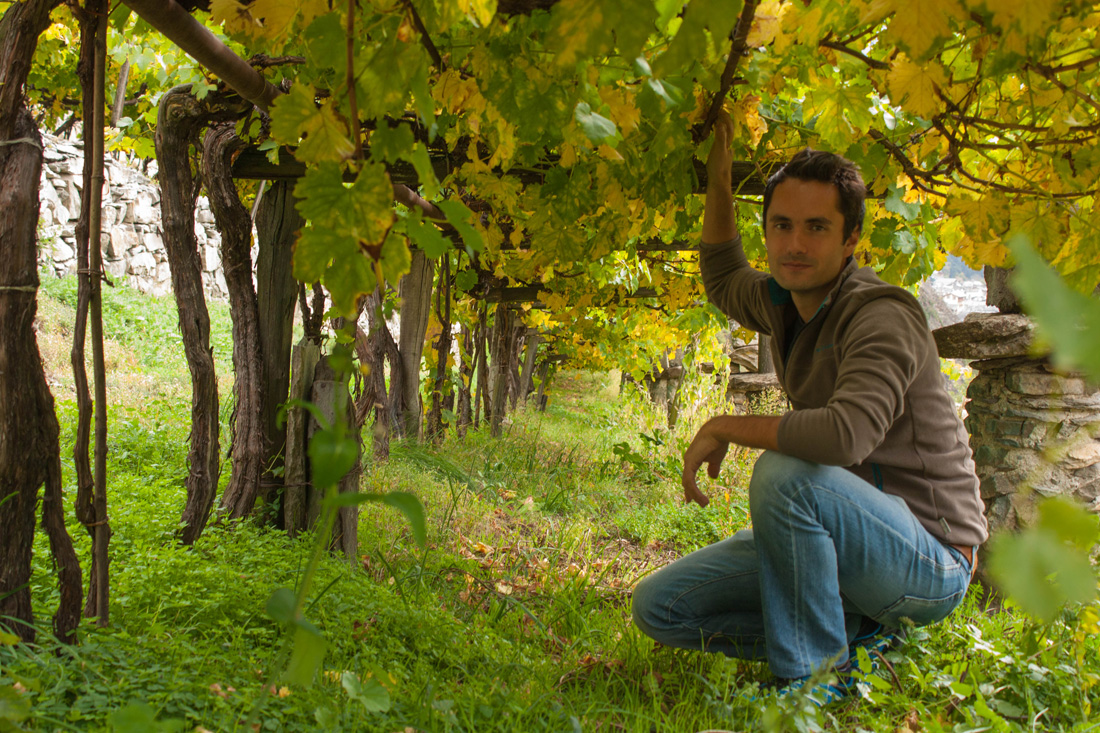 High altitudes and extreme climate saved local Prie Blanc from the phylloxera plague that ravaged most European vineyards in the 19th century. Today it remains ungrafted, which means the vines are planted on their original rootstocks unlike the rest of European vines that grow on American  phylloxera-resistent roots.
The Cave Mont Blanc produces about 150,000 bottles of excellent still and sparkling white wines and has a reputation innovations as it fearlessly combines traditional techniques with modern methods. For several years, their top-range sparkling wine Vallée d'Aoste DOP Blanc de Morgex et la Salle "Cuvée des Guides" was brought for maturations to an alpine refuge in helicopter. "Recently though, we moved our experimental laboratory to, perhaps, a less romantic but more reliable location, a wine cellar on the Mont Blanc that can be reached by a cable car from Courmayeur", says Del Negro.
Each of the Cave Mont Blanc's wines is fresh, crisp, with a hint of mountain herbs and full of character. The one that I have fallen in love with is Chaudelune Vin de Glace, delicate fragrant dessert wine made in small quantities from grapes harvested after the first frost. Del Negro showed me an old document stating that in 1816 temperatures plummeted below zero unexpectedly early and the grapes were harvested frozen. As a result very little wine was produced that year and it was lusciously sweet. That is how the local ice wine Chaudelune was born, and, I think, it is the essence of high-altitude heroic wines: taking the vagaries of nature in stride and making the best of what you have. With spectacular results. Cin cin!