Who hasn't dreamt of owning a home abroad? As appealing as it may seem on TV, the actual process can be a tad more daunting than you might imagine which is why certain aspects are best left to professionals. Italy Magazine talks to an International real estate agent specializing in helping foreigners find their dream home in Italy. 
Why buy a home in Italy? 
Many Americans dream of living in Italy, and it is easy to see why! The quality of life in Italy is world-renowned, the food incomparable, and art is around and in every corner. Italy is passionate, vibrant, and sometimes a little crazy too! 
Italy is one of the most popular travel destinations in the world, with excellent reason: It's brimming with art, history, culture, food, fashion, ancient structures, beautiful seas, beaches, mountains, and the green, rolling Tuscan hills, rocky and stunning cliffs over crystal waters, cultural heritage sites, Greek ruins, cannoli, pasta, the perfect espresso, and much, much more... 
Owning a home in Italy makes it easy for you to visit all of Italy and Europe by train, car, and low-cost flights, with extremely short travel times. 
Italy boasts a consistently flourishing tourism industry. You could easily Airbnb your home when you would like, earning an income. There are no particular restrictions on this in Italy. Florence alone attracts some 12 million tourists every single year.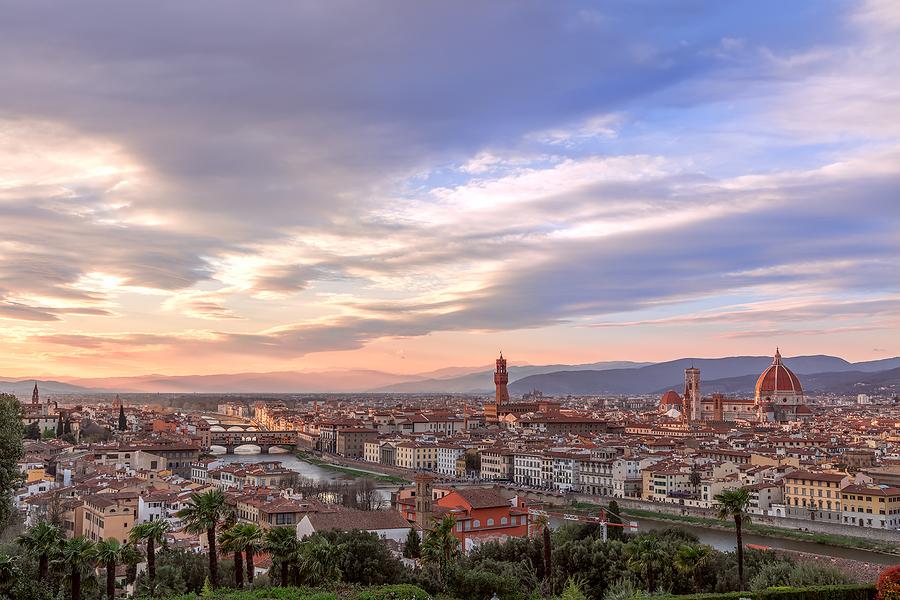 This is the best time to buy a home in Italy. The prices are the lowest they have been in the last 15-20 years. You can find incredible deals and very affordable prices. 
How long can I stay in Italy have bought a home, and what do I need? 
If you want to stay longer than 3 months on each trip and don't need to work in Italy, you could apply for a long-term visa. If you have an Italian ancestor (parent or grandparent) you can apply for Italian citizenship. 
To buy a home, you need your US Passport and the Italian "codice fiscale", which is free of cost and simple to get. It is recommended to open a bank account in Italy, but it's not mandatory for the purchase. 
How can the sales process be handled from a distance? 
In the high-tech world of today, it is totally doable! Many of my clients are North American buyers interested in purchasing in Italy, so I am completely familiar with working from a distance. There are many differences between the USA and Italy regarding real estate, but I have perfected a system that helps my clients. I know the clients' needs and preferences, and with my background, and my professional team in Italy, I can make sure it is a safe and no-stress sales transaction. 
In the US, the real estate market is much more transparent than in Italy. In Italy, you have to understand and be able to accurately research the history of the house, whether things are truly up to code, and many other aspects of safety or surety of purchase. 
You must have people and practices in place to check these things, and to understand the subtlety of the way Italians sometimes do these things. In addition, for negotiation and handling such a large purchase, with Italians, you must speak the same language or even their same dialect to be in 'sintonia'. Sometimes you need this to have trust and clarity in the deal. 
How is buying overseas under the pandemic? 
Under the pandemic, unfortunately, many people couldn't travel overseas, especially with the strict restrictions on getting to Europe from the USA. Now, the global situation looks a little better, but even if most people dream of traveling to Europe, it's still not easy, especially for intercontinental flights. Since the pandemic has started, I worked a lot with zoom meetings and walk-through videos to show homes in Italy. Fortunately, in this period, I have sold many homes in Italy 'unseen' (virtual viewing only). 
The buyers, from the US (and from the UK), have seen only photos and videos of the properties. They were represented at the closing by my legal consultant, who is based in Italy. All these clients enjoyed their new homes in Italy for the first time this summer, and everybody was so happy! I'm pretty sure that in the future the 'unseen' sales will strongly increase.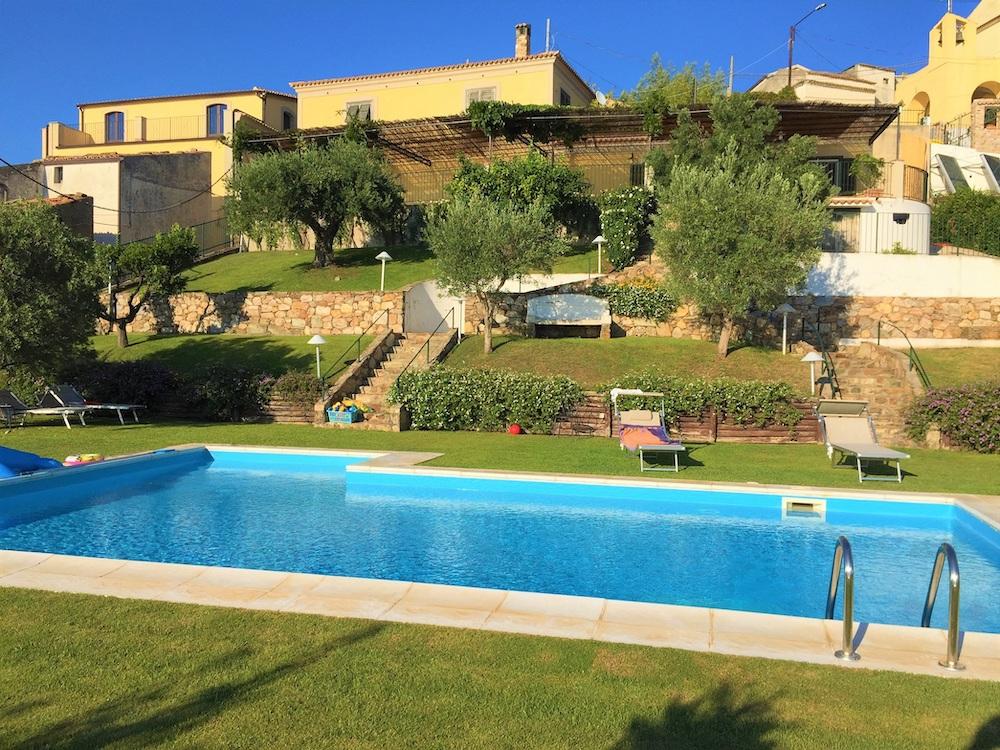 What do you think about the popular '1-euro homes' for sale in Italy? 
I really don't see the bargain in buying these homes at 1 Euro. Yes, 1 euro is very little, but there are then many other things to consider. The homes are in remote places (certainly not places you would visit if you were a tourist, even quite a tourist dedicated to being 'off the beaten path.') The homes are completely dilapidated. 
You have an obligation to restructure them within 12 months of the purchase. So, there isn't the possibility of slowly having it done - you must get the experts and the contractors there somehow and immediately. Who will oversee the massive work? 
The question then is: what are you going to do with this house? 
Airbnb your home in the time you are not there when there is no market for Airbnb in that area? Re-sell it? Enjoy your beautiful holidays in an extremely remote area of Italy? 
Italy is so beautiful, and even if the economy is not running very well, do you think Italians are so 'naive' that they would sell a house for 1 Euro if there were a potential for it to have a much higher value? 
Tell us a little more about you, Piero? 
I was born and raised in beautiful Tropea, Calabria. I lived in Florence for 21 years, where I was a Real Estate Broker for 13 years. In 2015 I moved with my wife to Santa Cruz, California (USA). I have been a California Realtor since May 2015. In 2017, I got the California Broker license, and, currently, I am Broker-Owner of Lorenzo International Real Estate. In April 2021, I became an American citizen, so now, I have dual citizenship, Italian and American. Not bad...!! 
I'm specializing in international real estate, and in particular, I have been helping Americans (and Northern Europeans) to buy their dream homes in Italy. Working with me, you get the safest and most relaxed purchase possible. I know the two different cultures very well and the differences in approaches and requirements. I know the two real estate worlds in minute detail and the nuanced differences in habits and expectations that buyers and sellers have in the two cultures. 
Conclusion: 
I live in California, but I travel to Italy for long periods of time with my family at least twice (3-4 months per year). In this way, I can really say I live in two worlds, and this helps our quality of life also because we get the best aspects of both countries, cultures, customs, etc. 
Being able to live on two continents, North America and Europe is the best gift you can give to yourself - for your mind, for your culture and your well-being. 
'Dream until your dreams come true!!' 
Piero Lorenzo 
www.pierolorenzorealtor.com 
www.facebook.com/lorenzorealestate.us