We know how many people are looking to stay connected to Italy while abroad, especially right now when it is not clear when tourism as we once knew it would be able to return. Or maybe you are Italian and are feeling a little homesick for content from your home country and want to keep up to date with local news on Italian TV. Well, there is a great option for those who want to watch Italian-language TV from all over the world in one easy decoder box thanks to Cibortv. Skip the VPN's and go with something you know you can trust.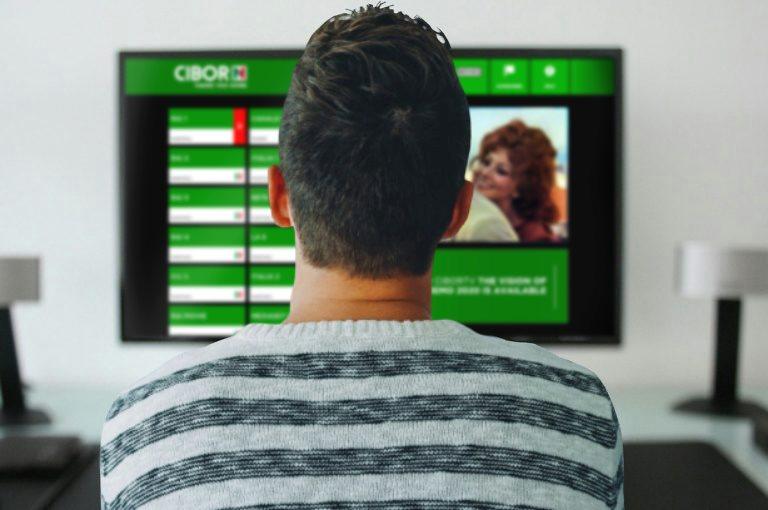 Here's What to Expect 
This decoder box is designed to work anywhere in the world as long as you have a decent internet connection and a TV with a HDMI input. Its super easy to install. Just plug the box into the HDMI port of your TV, turn on the power and connect your Wifi to start watching your favorite shows/programs in Italian! 
A few things to keep in mind
•    The first 3 months are included
•    You can connect 1 television
•    1 Remote controller
•    10-day money back guarantee
•    1 year full warranty
AFTER 3 MONTHS, SERVICE RENEWAL:
•    3 months of service: Just US$11.99
•    1 year of service: Just US$44.99
What can you watch? 
Here's what you will be able to stream live: Rai, Mediaset and more +250 Italian Channels, directly on your TV in USA, Canada and Wordwide! For sport lovers (like my brother who is quite literally obsessed with soccer) they also include All Coppa Italia, the Wednesday of the UEFA Champions League and all the highlights of the Serie A directly on your TV. 
They have also included an improved TV guide that will allow you to find what you are looking for or schedule a TV evening with your family. In a few clicks you will fly back to Italy as soon as you immerse yourself in programs that are part of daily life in Italy. 
One of my personal favorite programs in Italy is Rai's "Report", an Italian television program hosted by Sigfrido Ranucci that embarks on fascinating and in-depth journalistic investigations. One recent investigation called "Svenditalia" spoke about cities in Italy that essentially are accused of "selling their souls" to tourism with the wealthiest. Of course, now with Covid19 everything has evolved and is in the process of evolving. 
Another show that my husband credits with having helped him learn Italian (and learn about the culture) is called "L'eredità" (The Legacy). This popular game show beloved by Italians involves 7 competitors (6 new competitors plus the existing champion) placed in a circle and must answer, one after the other, a variety of questions posed by the host. 
Sports lovers will appreciate being able to keep up with the Serie A, a professional league competition for football clubs located at the top of the Italian football league system. The winner is awarded the Scudetto and the Coppa Campioni d'Italia. It has been operating as a round-robin tournament for over ninety years since the 1929–30 season. 
Essentially it is the ideal way to be able to connect with Italy regularly through its most popular programming and keep a piece of "casa dolce casa" for you wherever you reside in the globe. The device is easy to install and prices start around $99.00 depending on how many months of service you want included. 
Plus, there's no risk in case you find out it's not right for you. Regarding the money back guarantee, you have 10 days from the day you receive your device to return it for a full refund. No questions asked. And you are covered for up to 1 year if your device breaks for any reason they will replace it with a new one for free. 
As an extra bonus, every day there will be new film available in Italian to watch, perfect to wind down after a long day and help your family stay in touch with their native language. 
Cibortv has offered our readers an additional US$5 discount code, the code is "ciao" and you can enter it on the checkout page to get an additional discount compared to the already discounted price!