Before she moved to Italy's Val di Non, Silvia Tadiello didn't even know that Groppello di Revò existed. However, this obscure - to most - red wine produced in Val di Non, a mountain valley located in north-western Trentino, soon conquered her taste buds - and her heart. 
"I started investigating this little-known indigenous vine and discovered beautiful things about it," says Silvia, an agricultural expert who had already been working in the wine industry in her native Veneto. "And I wondered, how come nobody is promoting a wine with such great potential?"
Not only Groppello was being ignored; it actually risked disappearing, replaced by apple groves, which is the main crop of Val di Non, grown extensively throughout the valley. Silvia's husband, Pietro Pancheri, a local apple grower, had already started devoting a small portion of their farmland to Groppello in the early 2000s, before meeting Silvia.
Some ten years after moving from the city to a small mountain village to be with Pietro, a native noneso, Silvia has become a tireless promoter of Groppello di Revò, organizing a series of different events, including tastings in the winery's bar, which is how I got to know her and Groppello.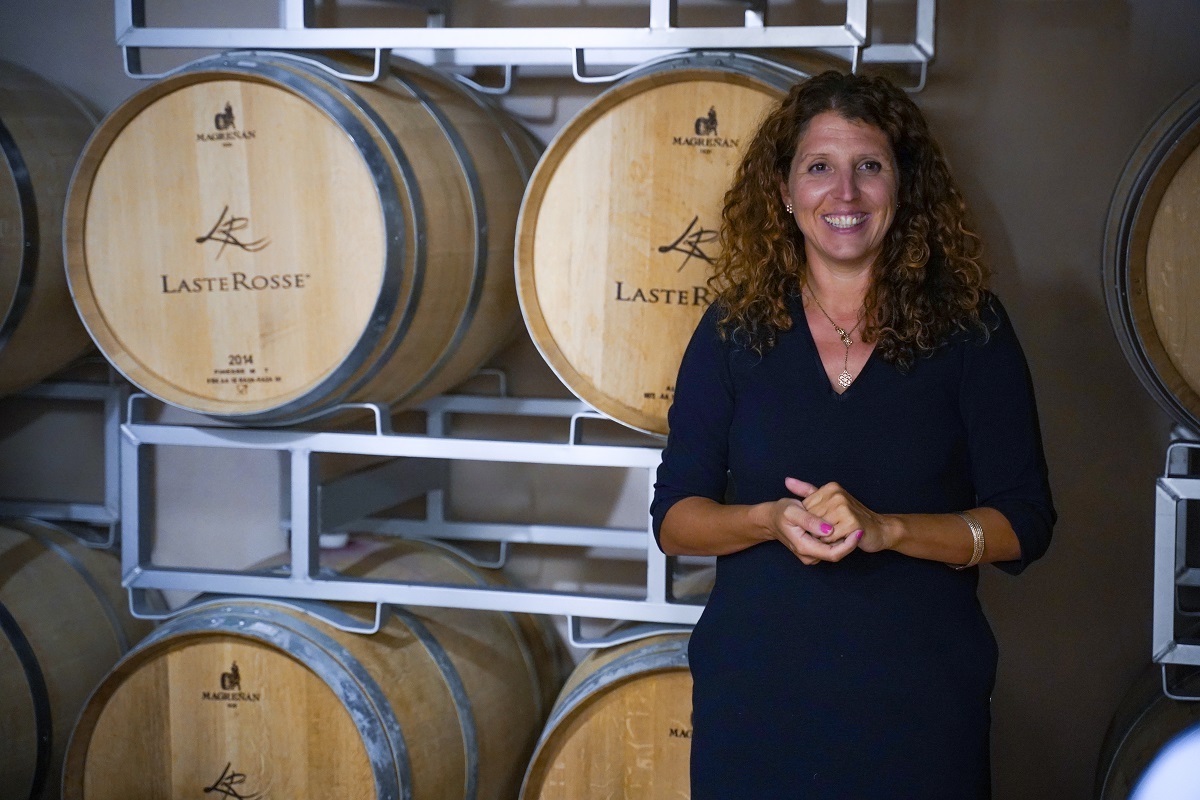 On the particular 'LunedìDiVino' event I attended (a play on words referring to wine and the moon as Silvia strongly believes in the influence of the moon on crops), I noticed Silvia went to greet every customer at the tables, introducing herself and  Groppello. Describing it as a very particular wine, with a high acidity, peppery notes, and a scent of undergrowth, I was certainly intrigued, but a bit skeptical I would like it. Silvia said there are no half measures with Groppello: you either love it or you don't. I loved it, and it was such a nice discovery, especially because, as a new resident of Val di Non, how could I not know and enjoy its indigenous vine, cultivated in the valley since at least the 1400s, the oldest mountain vine variety of Trentino? Even the royal House of Habsburg appreciated Groppello from Val di Non, served and widely enjoyed at their court in Vienna.
Not to be confused with the more popular Groppello wines made on the western shore of Lake Garda, Groppello di Revò, made exclusively in Val di Non, takes its name from the small town of Revò, the most important center of the upper Val di Non area where Groppello vines are cultivated (the other 'Groppello villages' are Cagnò, Cloz, and Romallo, the latter being where Silvia and Pietro's vineyards and winery, Cantina Lasterosse, are located). These are the villages of the so-called 'Terza sponda' (third shore), referring to the north-eastern shore of the large artificial lake of Santa Giustina that laps these villages.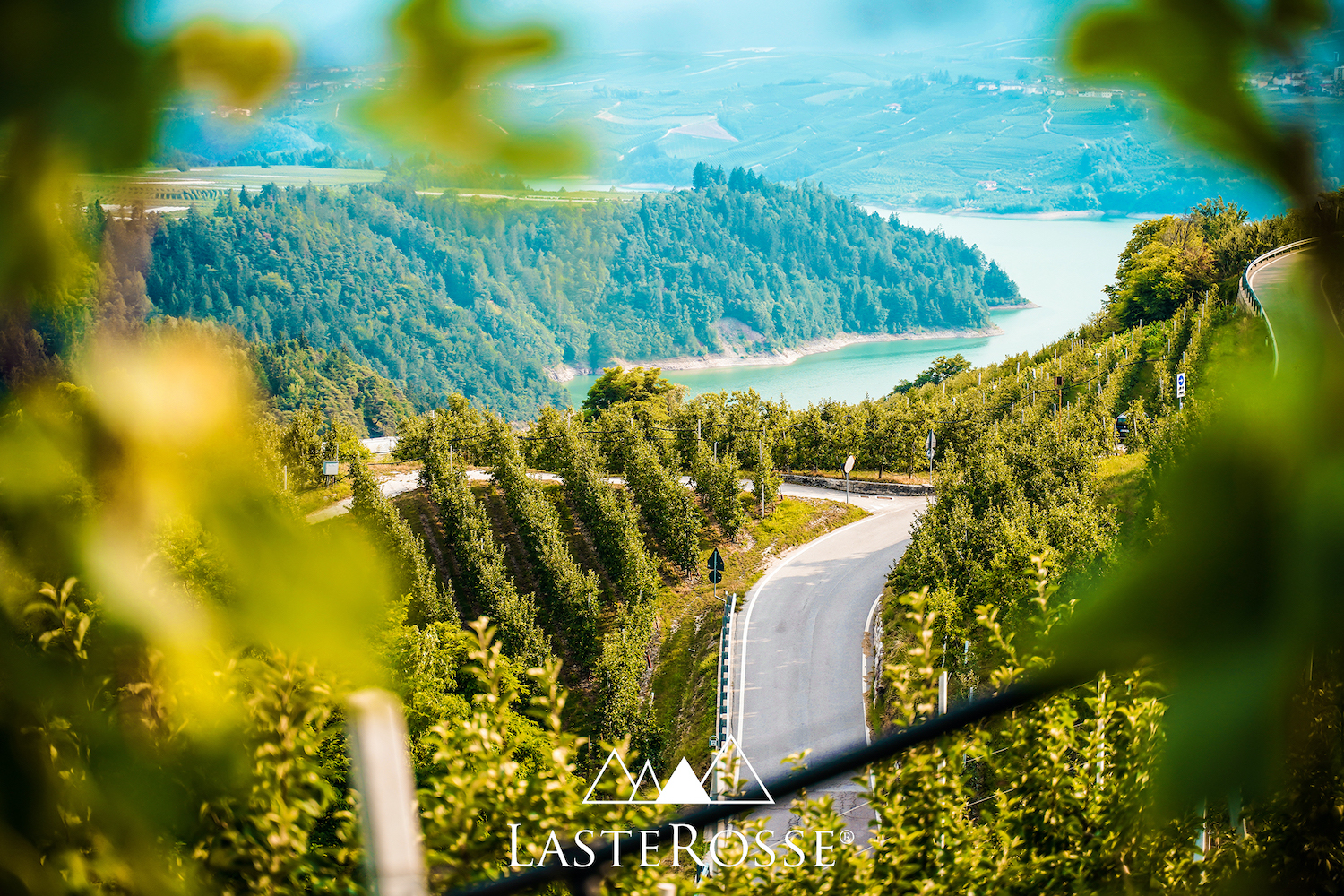 As always with wine, it's the territory - the terroir - that gives Groppello di Revò its unique characteristics. It is a 'mountain wine,' produced at 750 meters of altitude in small, arduous vineyards perched along the steep shores of Santa Giustina Lake. It is here that the vine finds its ideal environment, in a wide bright valley with an Alpine climate of warm, sunny days and cool, breezy nights ("gifts that nature gives us in colors and scents, even in wine," says Silvia). These are "heroic vineyards," as Silvia likes to put it, because the work is difficult and tiring with very low yields. Everything must be done by hand as the vineyards are low, the rows narrow, and on steep terrain. Because it's a mountain vine, the season is shorter, therefore production is lower; in spite of this, they still make a selection of bunches for top quality. Harvest season is late, between the end of October and the beginning of November, so much so that the wine has a "scent of autumn."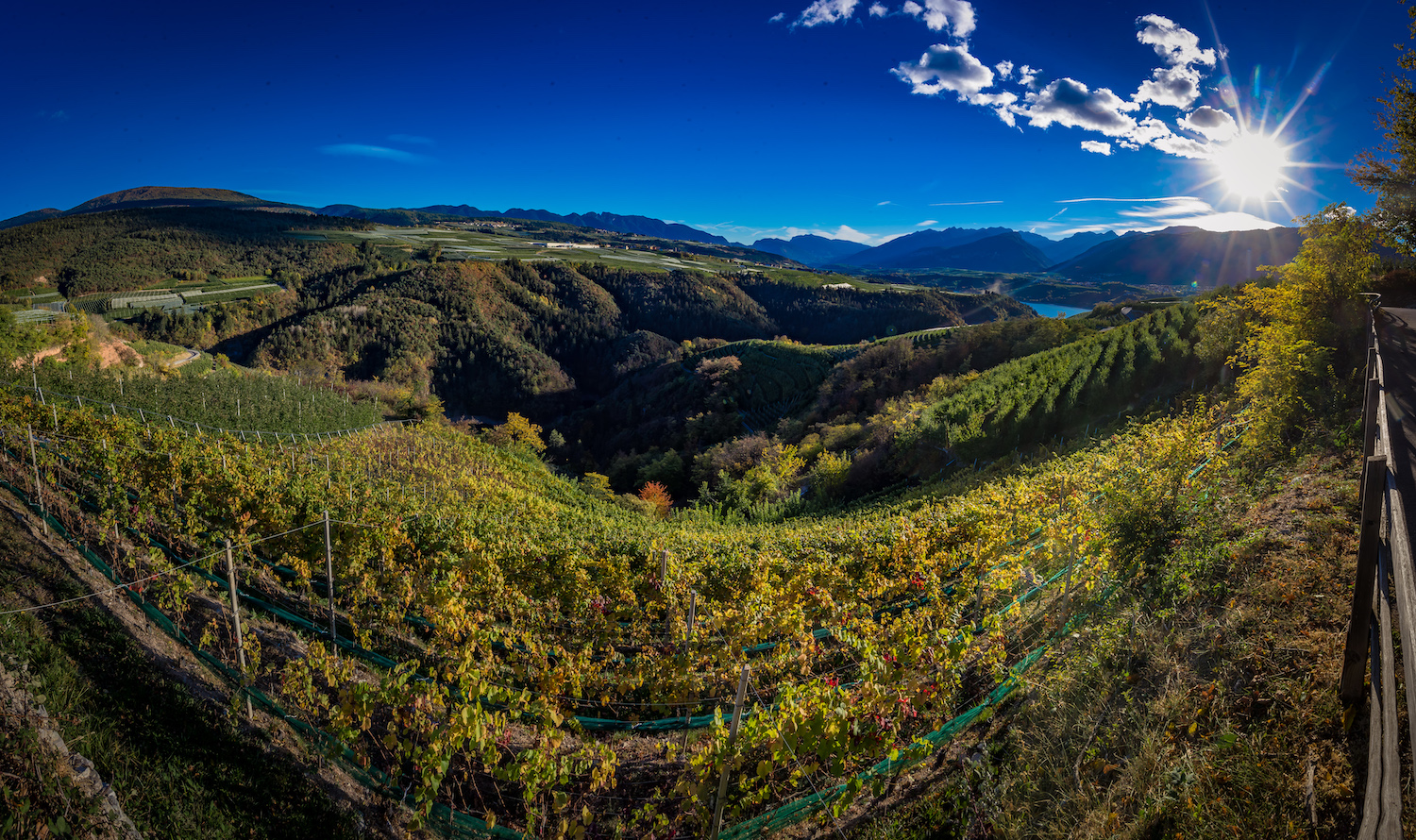 It's heroic work also because Groppello di Revò would not have survived if it wasn't for a handful of producers - four in total (besides Cantina Lasterosse, El Zeremia, Maso Sperdossi and Rizzi). 
"It's a vine variety that is a wild, rebellious and fierce," Silvia says. "Sometimes it yields, sometimes it doesn't. It can surprise you, but you have to know how to wait for it." 
In fact, it takes about two years for Groppello di Revò to be ready. And then you get a wine that is very versatile and pairs well with pretty much everything, from cheese to legumes to polenta and game, and, above all, to the dish symbol of Val di Non, tortei di patate, fried potatoes accompanied with local cheeses, cured meats, borlotti beans and cabbage salad. 
Silvia, who is a member of 'Le Donne del Vino,' a women's association that promotes wine culture and the role of women in the wine's industry, passionately works to make Groppello di Revò more known. Besides the tastings, she organizes what she has dubbed 'wine trekking,' a walk she leads from the village of Romallo to the vineyards, ending in the cellar, with the intent to help familiarize people not only with Groppello, but also with the story of her family's cellar and with Val di Non itself.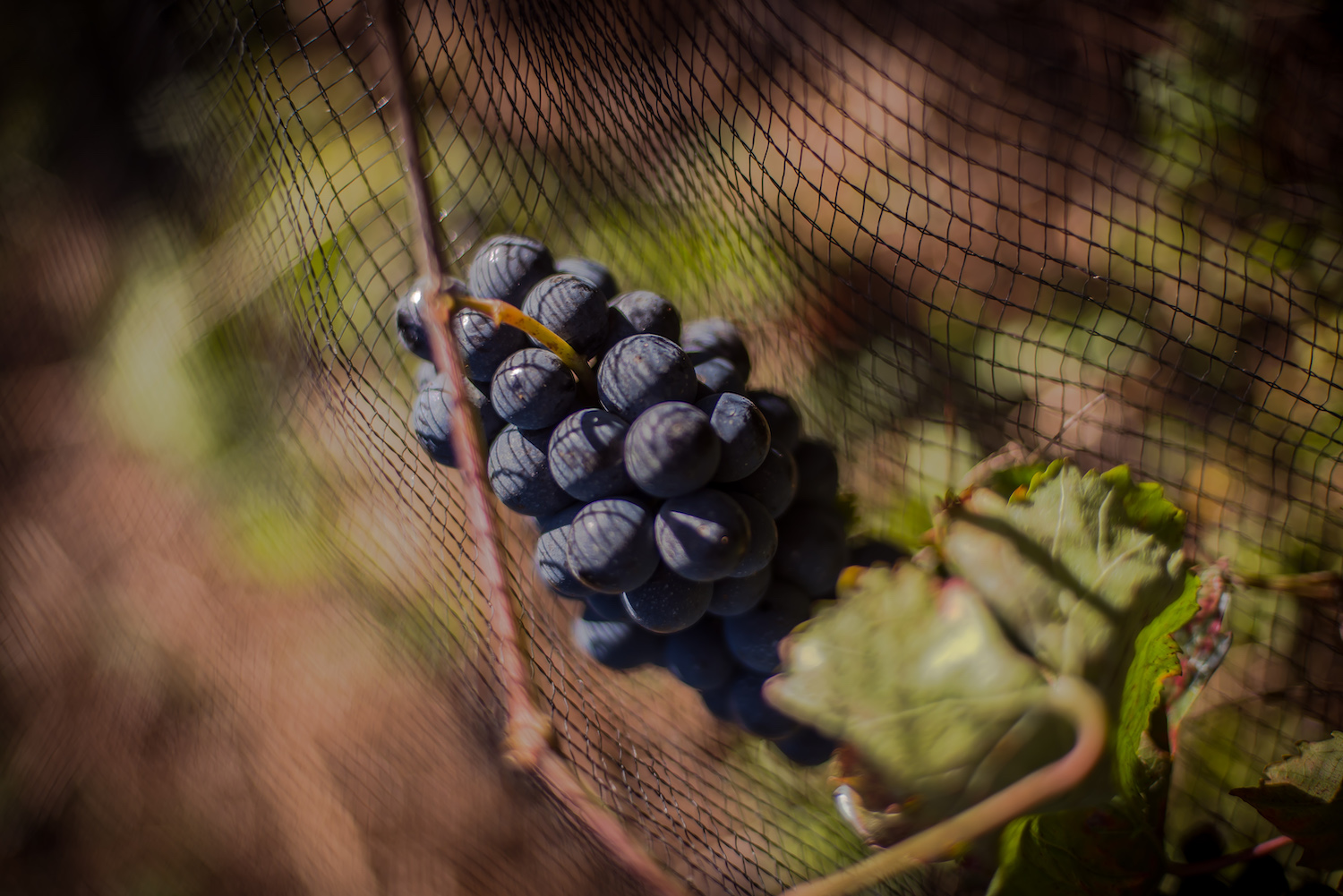 Wine lovers can also 'adopt' a vineyard as a way to safeguard this rare vine of Trentino that is still at risk of extinction; by adopting a Lasterosse vineyard for €100 a year, supporters receive six bottles from Lasterosse, a plaque with their name is placed on the vineyard, plus they have the opportunity to witness the different phases of production, from pruning to harvest, through photos and videos sent by Lasterosse. 
Silvia's next project is 'bagno di vigna': inspired by the increasingly popular 'forest baths,' she will start proposing vineyard baths, a wellness experience that includes walking barefoot in the vineyard using all senses to see, hear, smell, taste, touch, and breathe, something she foresees women, who are generally more sensitive to this kind of experiences, will especially appreciate.  
From being just 'Pietro's wife' when she first moved to Val di Non, Silvia has come a long way in the local community. Despite the amount of work behind Groppello di Revò, profits are low; the market for Groppello is still mostly local, and it is sold to the public at only about €11,50 per bottle. Cantina Lasterosse is mainly sustained by the earnings made with apple groves. Yet Silvia does not give up.
"Some things, you do them to make money," Silvia says. "Others, you do them for love."
Visit Cantina Lasterosse's website to learn more about Groppello di Revò and how you can adopt a vineyard, and follow them on Instagram.  
All photos courtesy of Cantina Lasterosse.