It's challenging these days to find cocktail bars with any originality. Often what's framed as a "concept bar" offers just more of the same: modern but monotonous design, contemporary music, and sexy, low-lit interiors. But, in the birthplace of the Renaissance, a first-of-its-kind idea has been thriving since 2017. Just a short walk from Palazzo Strozzi, Santa Maria Novella and other Florentine mainstays, Manifattura is mixing history and innovation with delicious cocktails and an ambience to match.
The concept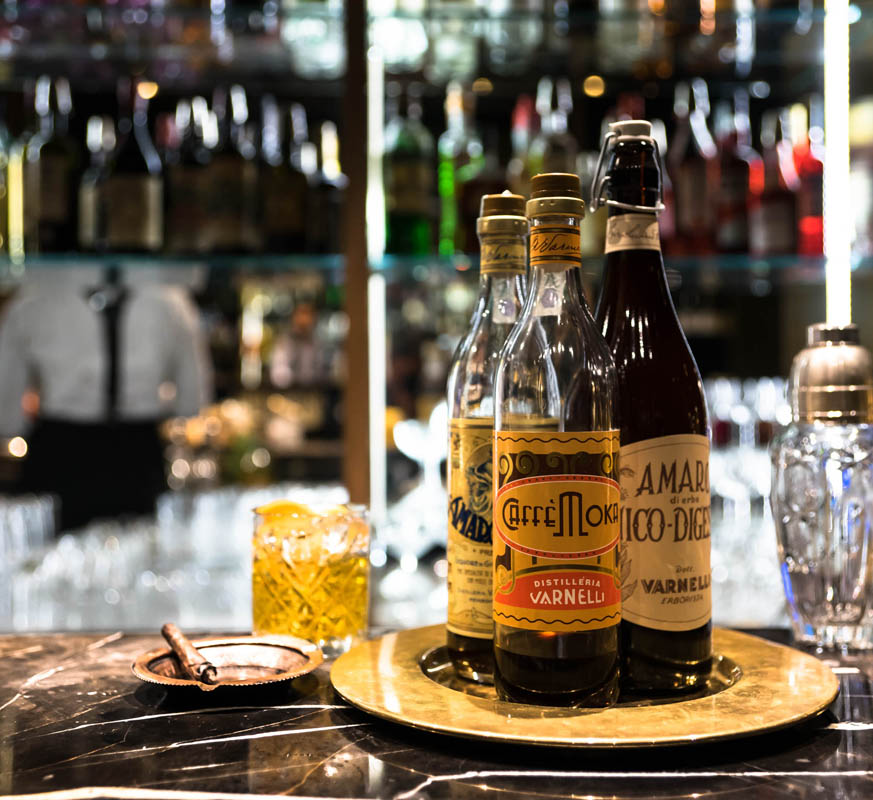 Bar owner Davide Campagnolo's idea was surprisingly simple, yet not seen anywhere else in Florence: a cocktail bar using only Italian spirits and playing only Italian music. Campagnolo, a lover of vintage Italian bottles and music, fused his passions in developing the concept for Manifattura. He pulled from his own deep music knowledge, but enlisted master mixologist Fabiano Buffolino to help round out the vision. Together, Campagnolo and Buffolino have created an "Italian utopia" where they educate patrons on the vast selection of Italian spirits, celebrate the music of generations past, and keep the production of small Italian liquor brands alive.
The name Manifattura derives from the Manifattura Tabacchi, a one-time factory in Florence's Cascine Park, constructed throughout the 1930s and inaugurated in the 1940s. Though it's now a multipurpose cultural center, the Manifattura Tabacchi was originally a center for manufacturing tobacco products, consolidating and modernizing the many services of the Sant'Orsola and San Pancrazio factories. Today, Manifattura cocktail bar is just across the street, in fact, from the deconsecrated San Pancrazio Church.
The experience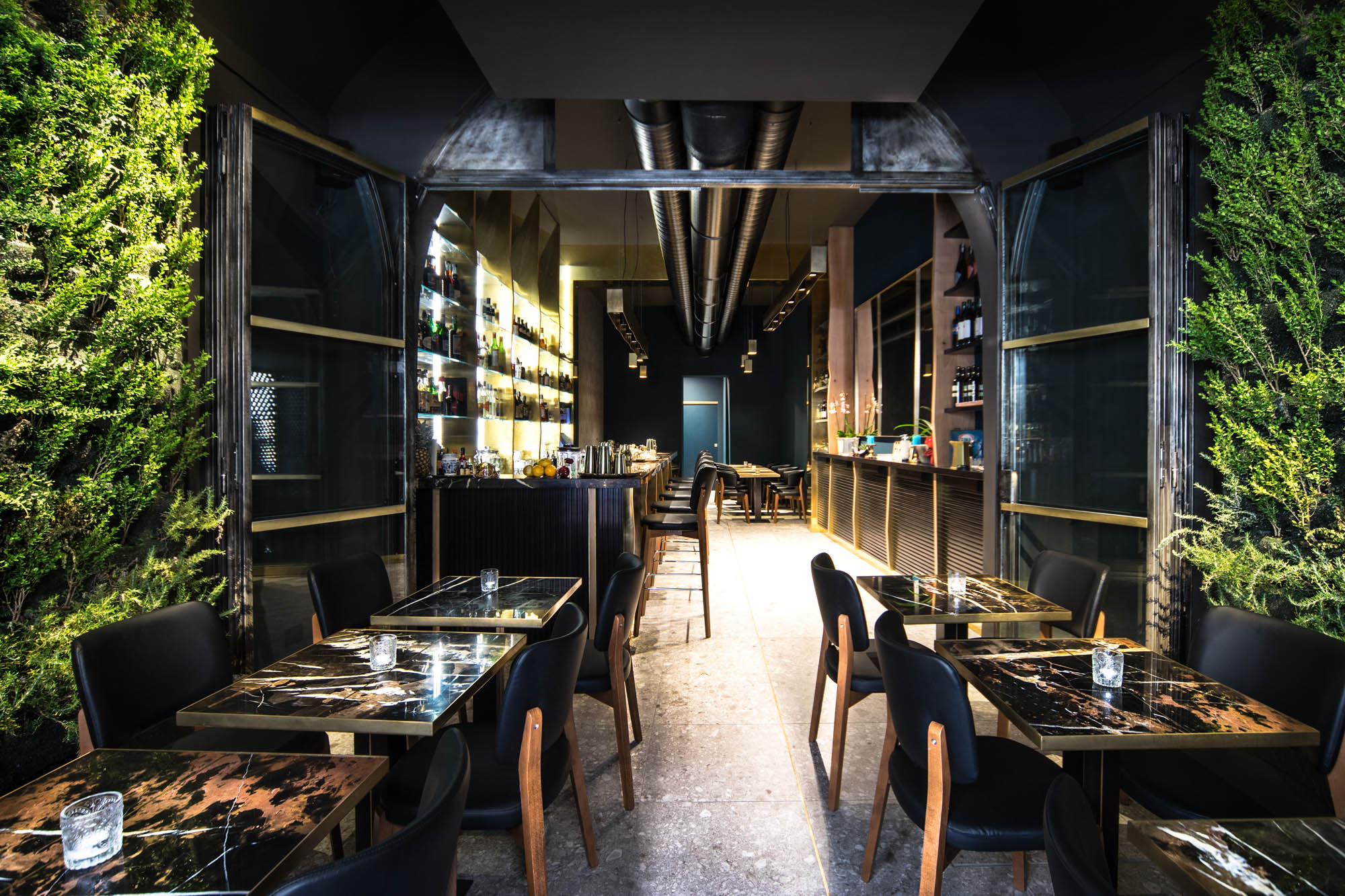 Manifattura is more than just a place to have a drink: any visit there is filtered through the staff's highly intentional, carefully crafted 360-degree experience. You're greeted by the warmth of vintage Italian music and lush, floor-to-ceiling greenery at the covered entryway — a perfect contrast against the steely black walls and wood furnishings. Once you make it inside, your eyes are drawn to the space's incredible centerpiece: a mirrored, back-lit bar with shelves upon shelves of Italian-only spirits. 
The mixologists wear white lab coats, a cheeky touch and a departure from your typical cocktail bar. The aim is to show both casual sippers and connoisseurs the variety of cocktails that can be formulated from authentic, Italian-only products, and to send everyone home satisfied.
Their menu of cocktails pays homage to famous Italian characters. La ragazza con la pistola ('The Girl With The Pistol') is a vodka cocktail paying tribute to one of Monica Vitti's memorable performances; Una ballata del mare salato ('Ballad of the Salty Sea'), meanwhile, is dedicated to the adventurous sailor Corto Maltese, immortalized by comic book artist Hugo Pratt. References like these invoke nostalgia for those who already "know" the personaggi (characters), and offer an immersive Italian cultural education for those who are "meeting" them for the first time. Each cocktail comes with a customized, take-home memento, showcasing the persona who inspired the beverage.  
Manifattura also serves up shareable small bites, along with classic aperitivo spuntini (snacks) like olives and taralli, if you just need some easy munchies to soak up the cocktails.
What's next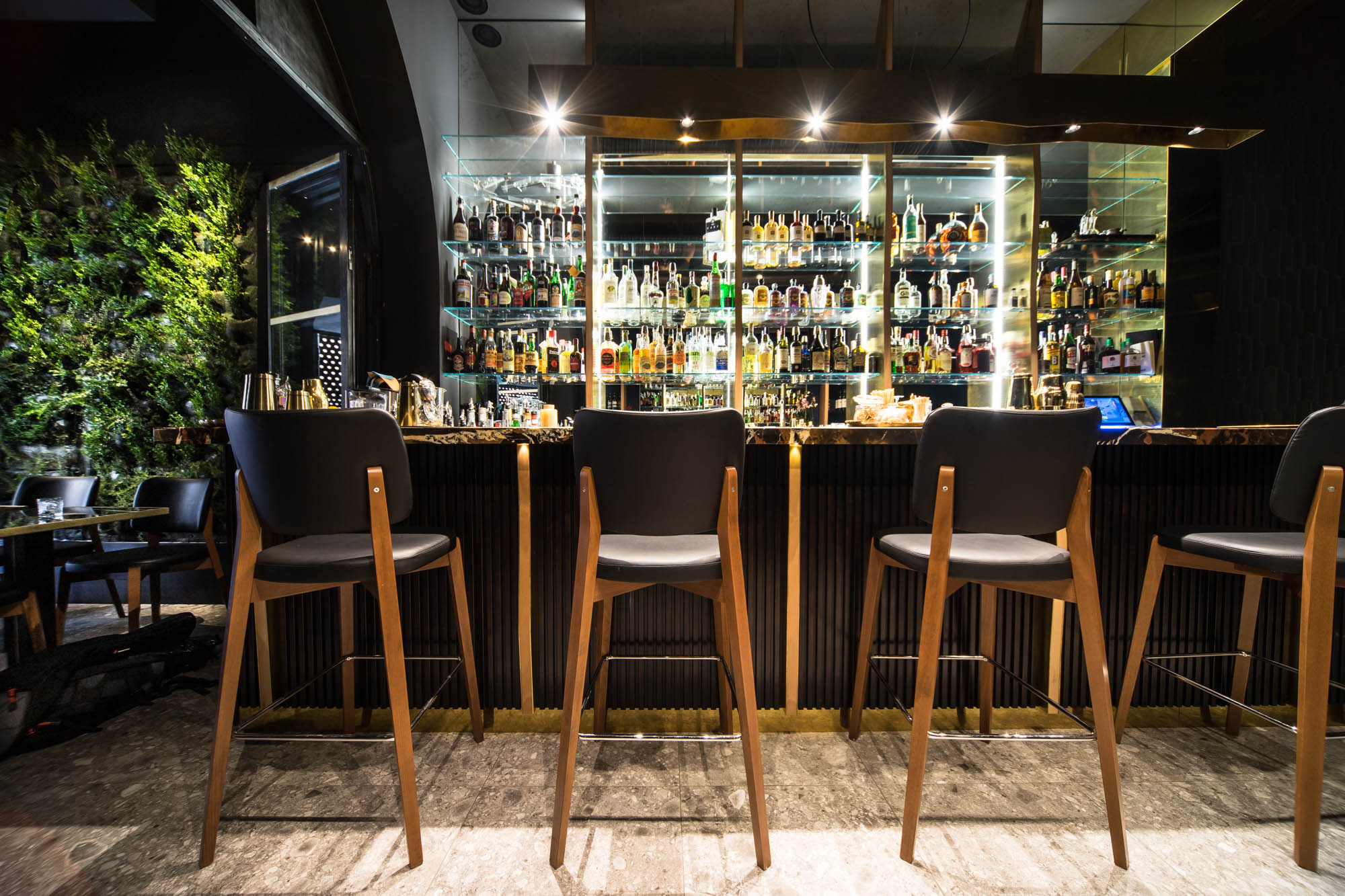 Campagnolo's and Buffolino's shared passion for cocktails drives Manifattura to frequently update their menu and continue to share the art of Italian mixology with guests. If your mind goes straight to Spritz and Negroni when envisioning Italian cocktails, I'd recommend remedying this with a trip to Manifattura, preferably right away! Your eyes will be opened to the expansive world of Italian made spirits. After recently being named one of Le Cocktail Connoisseur's Top 500 Bars in the world for the second time, this Florentine gem isn't slowing down anytime soon. 
A recipe for our readers
I asked mixologist extraordinaire Fabiano to share one of his favorite recipes for Italy Magazine readers to try at home. So, grab your supplies, turn on some vintage Italian music and iniziamo!
Fabiano: "The recipe we're sharing is one of our favorite dirty martinis, the Sporco Gibson. Here's how to make it at home.
1. Put your cocktail martini glass in the freezer. 
2. Grab a nice London dry-style gin. I would recommend something that isn't too botanical; go for something classic. If you want to go with an Italian spirit, I'd recommend Ginarte.
3. Pour 2 oz of gin into a shaker, add 1/4 oz extra dry vermouth, and 1/4 oz of spring onion brine. 
4. Shake hard for eight seconds and double strain into your chilled glass. 
5. Add a skewer with 3 bittersweet (agrodolce) spring onions and soon you'll see the world starts improving. Cin cin!"