Fashion's high rollers are descending on Milan for fashion week (September 19 to 25), preparing to showcase and consume next season's styles in the international city of luxury, fashion and design. As Italy's most luxurious brands dispatch their delegations to Milan, we take a look at where they hail from. What better way for a haus to flaunt its finesse than through its home?
Prada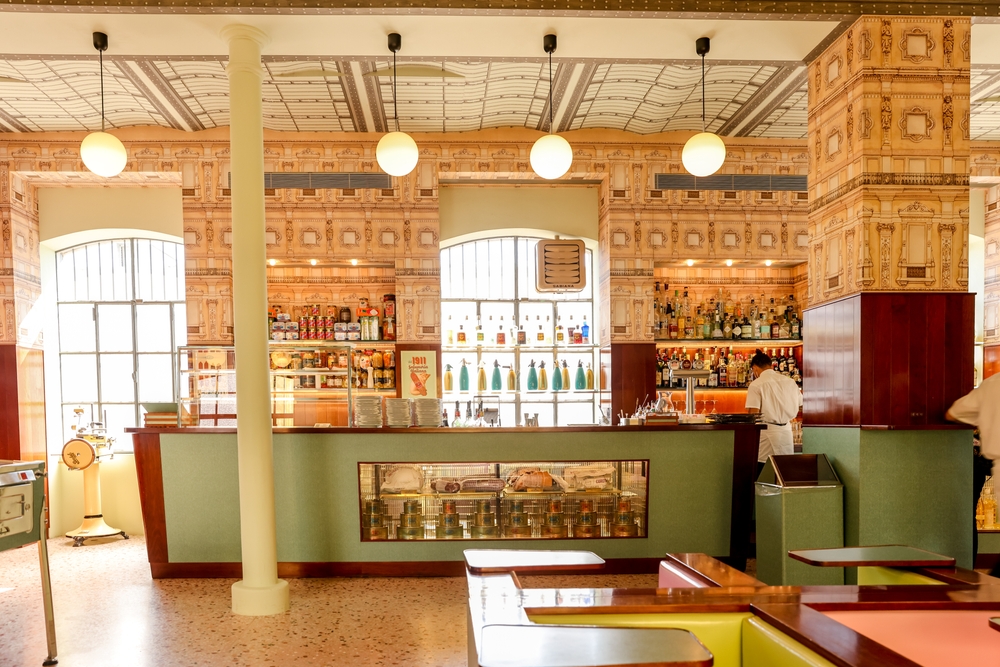 Most Italian luxury brands have offices in the cosmopolitan, industrial powerhouse of Milan. But few have a headquarters executed in such style as Prada. 
Prada HQ is more than 100,000 square feet of industrial chic in the trendy Porta Romana neighborhood. You might know it by its three-story corkscrew metal slide (though it's unclear who may use the slide and on what occasion). 
The early-20th century complex was renovated and officially adopted as Prada's sede in 2000. The envelope-pushing brand took a minimalist modern approach to its built design, opting to maintain the look and feel of the ex-industrial building with its concrete floors and exposed stucco. The corporate buildings house executive, administrative, styling and design offices, plus ample space for fashion shows.
The Prada HQ location was once the hub of the Fondazione Prada's world-renowned art and culture events, but the latter moved out into a new space not too far from homebase. The Fondazione's locale resembles HQ, with it being a former distillery from the early 20th century, and offers 120,000 square feet of space for contemporary art. Visitors will find several permanent and rotating exhibitions: from September 23, an exhibit on Wes Anderson's newest film, Asteroid City, will display original sets and props. (Fun fact: Anderson is tight with Prada. He designed the Bar Luce, pictured above, and even made a short film produced by Prada called Castello Cavalcanti.)
Where
Prada HQ, Via Fogazzaro 36, Milan
Fondazione Prada, Largo Isarco 2, Milan
Fendi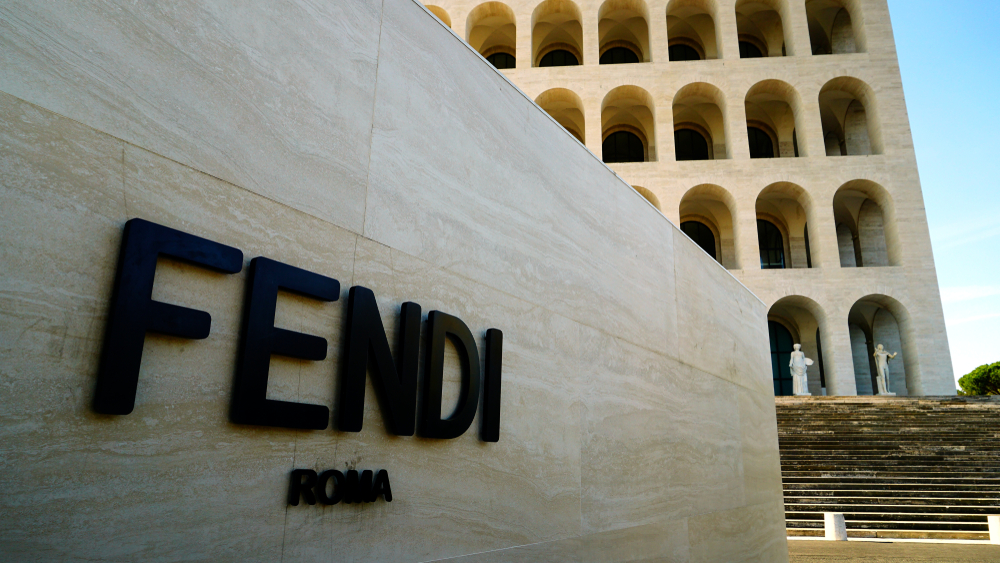 One of Italy's top brands comes not from the fashion capital, but from the actual capital. Fendi started as a young couple's venture in 1925, with a small workshop in Rome's city center. Today, the brand worn by international superstars is still known for its original strengths — fur and leather accessories (most recently, for its Peekaboo handbag) — and still calls Rome home. 
Fendi made headlines with its controversial relocation to Rome's southern suburbs in 2015. It provoked some by setting up shop in what's known locally as the Square Colosseum — a relic of Mussolini's fascist reign. The building, Palazzo della Civiltà Italiana, is an imposing landmark of the EUR (Esposizione Universale Roma) district. The neighborhood was commissioned by Mussolini to accommodate the 1942 World Fair. While the event never happened due to World War II, EUR ended up thriving as a business district. 
Political associations aside, Palazzo della Civiltà Italiana is a striking example of rationalist architecture and a fixture in Rome's southern skyline. Its symmetrical arches form a grid on all four facades of the marble monument, with the arches on the ground level containing larger-than-life marble statues embodying vocations and virtues.
Fendi spent 18 months restoring and renovating the six-story structure, which it reportedly rents from the Italian government for a hefty €240,000 (about $256,162) per month. This work was undertaken synchronously with the fashion house's $2.2 million renovation of the Trevi Fountain, which was crumbling before Fendi stepped in. 
Today, the fascist structure is outfitted for Fendi's corporate offices and its iconic furs workshop. The building's ground floor is a free, publicly accessible exhibition space. On display until October 1 is "The Great Theatre of Civilizations," a curated selection of work by contemporary sculptor Arnaldo Pomodoro.
Where
Fendi, Quadrato della Concordia, Rome
Bulgari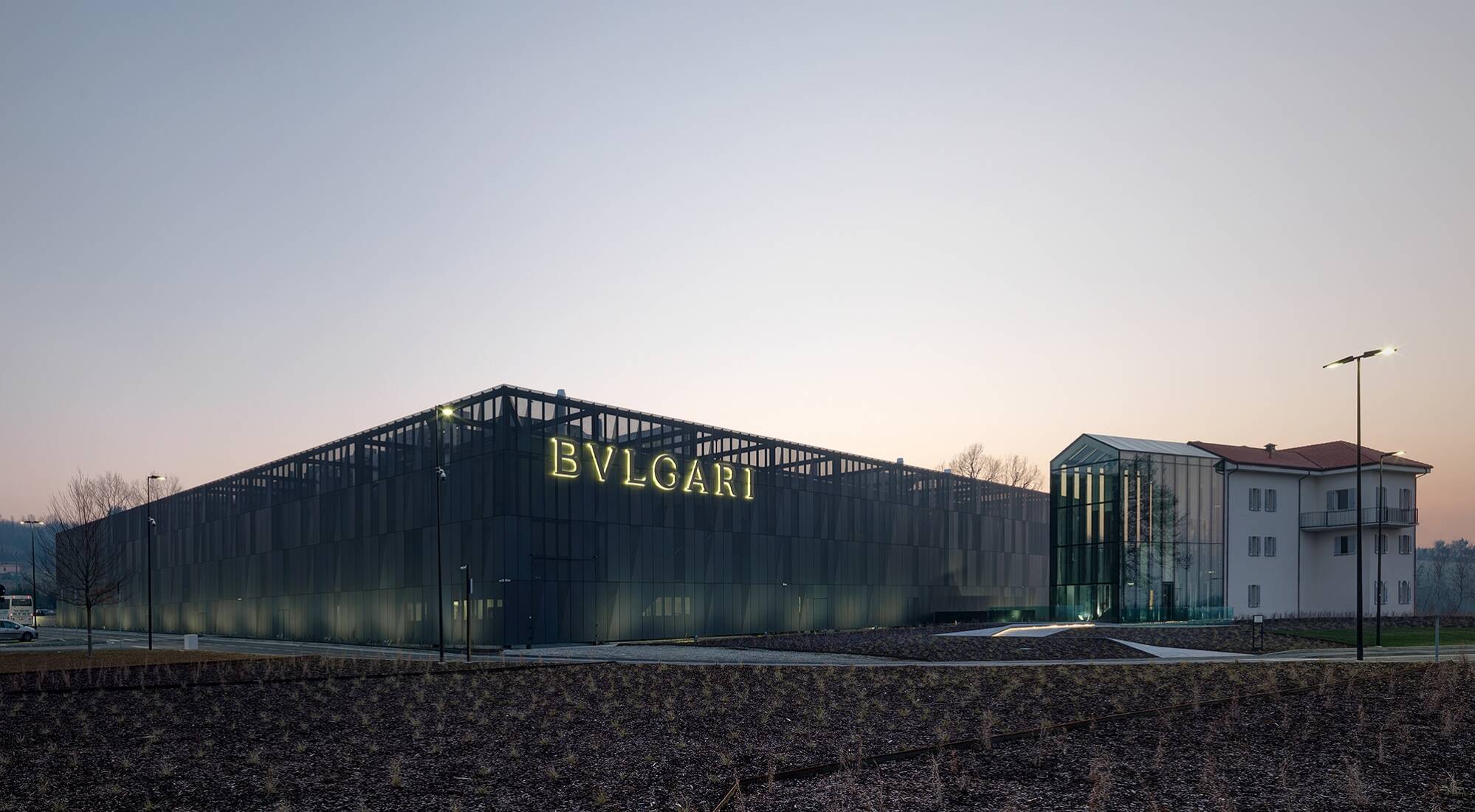 Fellow Roman luxury brand Bulgari is reportedly moving in next door to Fendi after a years-long negotiation over the Palazzo Ex Ristorante. The columned fascist building was also built in preparation for the Universal Exhibition of 1942. Since the 1950s, it has housed Rome's urban planning department and the iconic Palombini cafe, but it's a relatively modest building, literally and figuratively overshadowed by Fendi HQ. 
More captivating is Bulgari's recent project in Piedmont. The jewelry and watchmaker's newest atelier opened in 2017 in Valenza, a goldsmithing hub at the center of the Milan, Turin and Genoa triangle. 
The complex, nestled in lush farmland, is divided in two: the high-security manufacturing area and its antithesis — a small glass "farmhouse" of offices. The factory was designed to bring a bit of Rome, where Bulgari made its start in 1884, to Piedmont. Both structures have traditional Roman interior courtyards, which serve Bulgari well in its need for ultra-high security in its countryside goldmine.
At 150,000 square feet, the Bulgari manifattura, which was built on what's said to be the original home of the town's first goldsmith, is one of Europe's largest jewelry factories. It was recently announced that the property will expand by more than 200,000 square feet, adding four new LEED Gold-certified buildings by the end of 2025.
Bulgari's Valenza operations have drawn on the local community's expertise, employing local craftspeople in its jewelry-making. They have also invested in training future goldsmiths through the Bulgari Jewelry Academy, wherein young artisans are trained to be future Bulgari fine jewelry makers. 
The manifattura is closed for visits by the general public. But if you want in on the Bulgari shimmer (without any actual shopping), grab a drink with a view at La Terrazza, the crown jewel of the recently opened Bulgari Hotel Roma.
Where
Bulgari Valenza, S.da Sotirio Bulgari, 1, Valenza
Bulgari Hotel Roma, 10 Piazza Augusto Imperatore, Rome
Brunello Cucinelli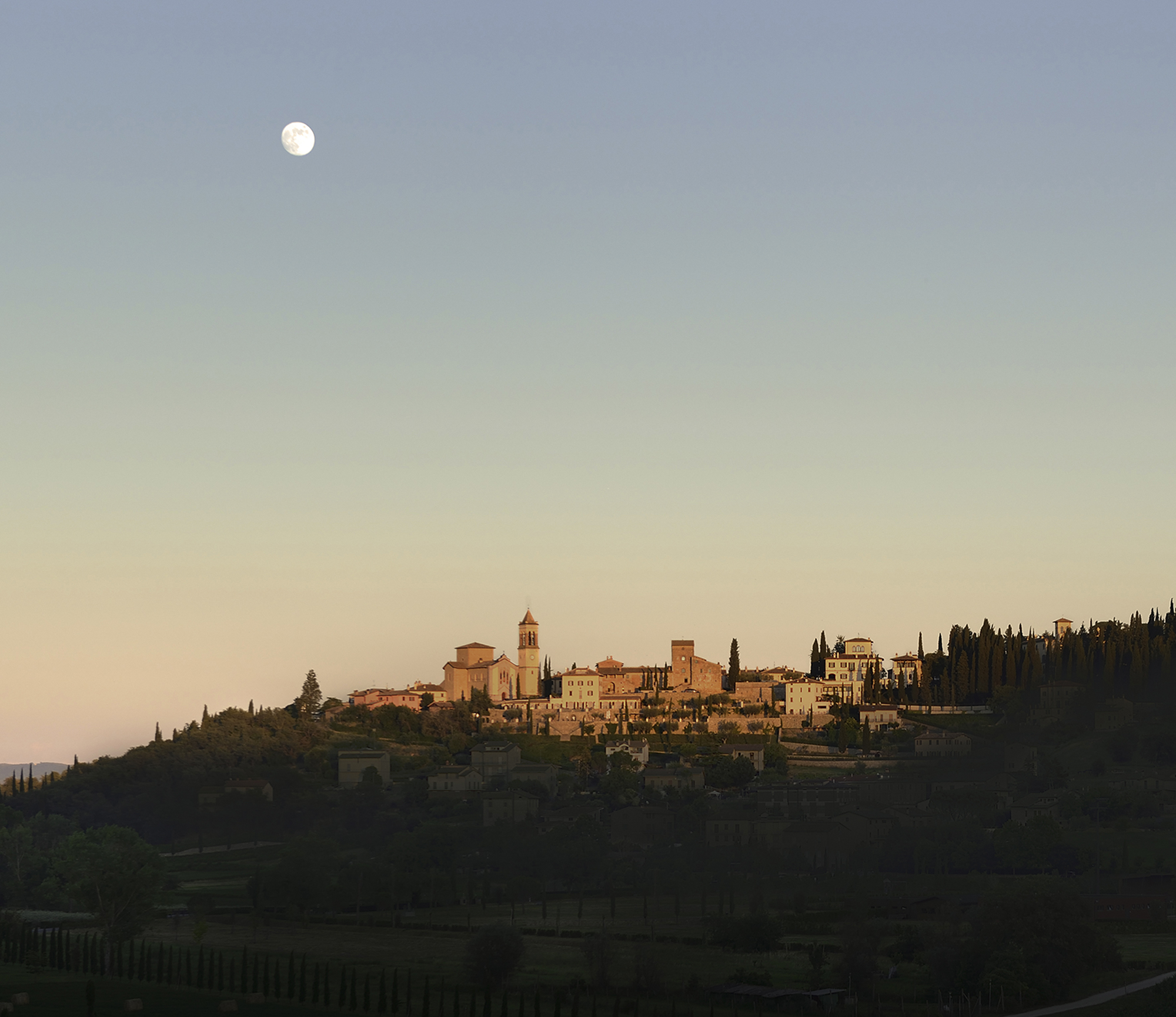 To get the full picture of what fashion headquarters are like around Italy, a journey to one particular hamlet in Umbria is a near-requirement. Solomeo, a town of less than 500 people, was put on the map by fashion designer Brunello Cucinelli, who is the de facto king of this tiny village and a regular feature in international media. 
Cucinelli — whose life story is a fusion of Italian romance, philosophy and a heavy dose of bootstrapping lore — made his name in cashmere for women, though his brand has ballooned into an empire of luxury products for men, women, kids and home. But what has intrigued the world is what he has chosen to do with his success. A billionaire who fraternizes with the likes of Jeff Bezos, Brunello Cucinelli has made it his life's work to revive his wife's hometown from the slow death suffered by thousands of rural Italian villages, and to reshape it according to his philosophical ideal of humanistic capitalism. 
The hamlet revolves around Cucinelli's brand, with its headquarters at the center of economic and social life. Brunello Cucinelli HQ started in the town's 14th-century castle in 1985, overlooking the smattering of buildings dotting the hill below. Since 2000, the company's headquarters has occupied repurposed mills in the valley below, which is where the company's 430,000-square-foot factory is located.
The castle was the first of many restorations and constructions orchestrated by Cucinelli; today, the town is his creation, from the establishment of an artisan school, a theater, an amphitheater, a "garden of philosophers," a library and a church to local residences, including Cucinelli's own and those of this children and grandchildren. 
Where
Brunello Cucinelli, Solomeo, Italy (20 minutes driving from Perugia)