Italy is famous for style, cutting-edge fashion and the high quality of its leather goods. Italian panache, expertise and craftsmanship are evident in the technical skills of its shoemakers. Italians have pioneered classic designs from wedges to loafers, and they continue to do so, leaving their mark on the world's catwalks and sidewalks. Carol King selects 10 of Italy's premier shoe designers.
Don't forget to shop our latest Made in Italy creations available now in our e-commerce section! 
The shoemaker was founded in 1960 by Alberto Fermani and is now run by his son Matteo. Alberto Fermani footwear sells in upmarket boutiques and department stores in more than 20 countries. Based in Petriolo in Marche, the firm grew out of a small workshop where Alberto made shoes by hand. The company still makes hand-finished footwear with an emphasis on traditional designs, casual styles, natural leathers and comfort. From peep toes to platforms, Alberto Fermani footwear looks smart yet understated and offers ease of wear combined with old world Made In Italy elegance.
Bruno Magli grew out of the efforts of two brothers, Marino and Bruno, and their sister Maria. The siblings learned how to make shoes from their cobbler father before setting up a workshop in the basement of the family home in Bologna. They set up their first factory in 1936 and the business really took off after World War II, when they opened up their first shop. In the 1960s, the Magli moccasin became fashionable and celebrities including actress Sophia Loren and socialite Christina Onassis wore Bruno Magli shoes. Russian designer Max Kibardin took over as creative director in 2011. Today, Swiss asset manager Da Vinci Invest owns the company that specialises in luxury footwear, clothing and accessories. The emphasis remains on craftsmanship some 30 people touch each handmade shoe during the course of its manufacture.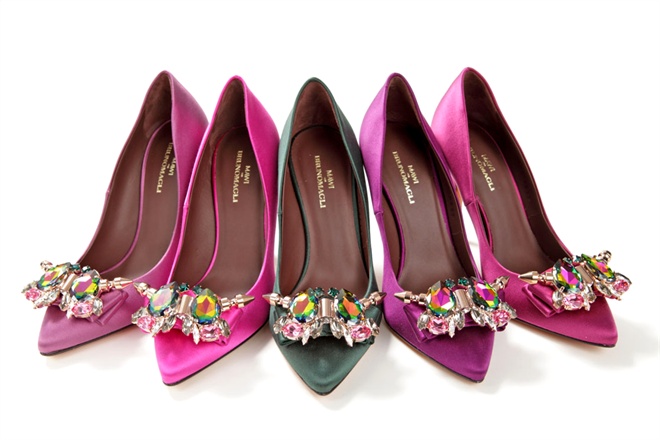 Known for her outlandish Surrealist designs, Elsa Schiaparelli famously created a high-heeled shoe hat in 1937 with the aid of Spanish artist Salvador Dalí. She produced some of the world's most unusual shoes with legendary French designers André Perugia and Roger Vivier. The 20th century's first shoe designer, Perugia was born in France to Italian parents. He and Schiaparelli created a pair of high-heeled suede ankle boots for her Circus collection in 1938 that have gone down in footwear history. The boots have long, monkey fur trims that cascade over the ankles and touch the ground, in homage to French artist René Magritte's 1935 painting 'Love Disarmed', which shows blonde hair growing out of a pair of black lace ups.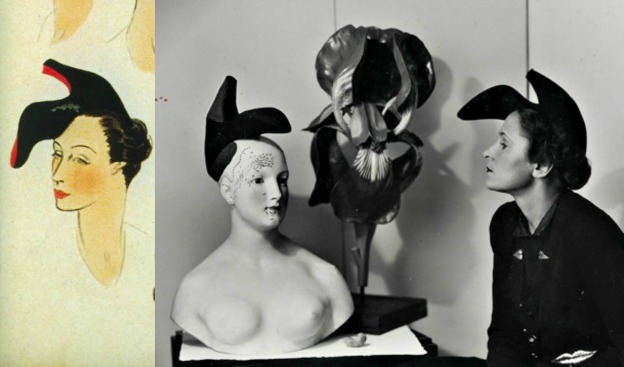 Mario Moretti Polegato founded Geox in 1995. Since then, the brand has become Italy's biggest shoemaker and one of the world's leading brands. The secret of Geox's success is the perforated rubber sole Polegato invented after he went for a walk in a desert wearing sneakers. His feet started to sweat, so he cut two holes on the sides of the soles of his shoes to ventilate them. Later, Polegato researched the problem and integrated a waterproof membrane into a rubber sole. He patented his invention and offered it to several companies. When they showed no interest, Polegato set up Geox. Today, the company specialises in creating footwear that reflects the latest fashion trends and applies innovative technology.
Giuseppe Zanotti's funky designs have made him the shoemaker of choice for rock stars like Lady Gaga. He was born in the small town of San Mauro Pascoli near Rimini, which has a tradition of shoe manufacturing. He worked as a DJ in the 1980s before turning to shoe design, first working with local craftsmen and then freelancing for fashion houses including Valentino and Roberto Cavalli. In 1994, Zanotti acquired the Vicini shoe factory and went on to launch his first collection. His love of music is evident in his avant-garde styles inspired by glam rock glitter and punk rock zips. He specialises in embroidered and jewelled footwear whether for whimsical high-top sneakers or soaring pumps.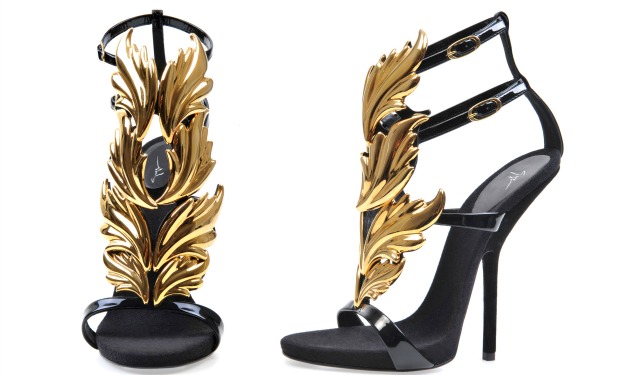 Fashion house Gucci grew out of a luggage company founded by Guccio Gucci in Florence in 1921. Many of Gucci's upmarket clients were horse lovers, leading the company to incorporate a horsebit icon into its designs, most famously in the Gucci loafer that debuted in 1953. Adopted by Tinseltown's finest, the loafer soon became the jetsetters' hallmark. American designer Tom Ford took over as creative director in the 1990s and revamped the company's image with gravity-defying metallic stilettos. Today, Italian designer Frida Giannini has moved Gucci into the 21st century by introducing eco-friendly lines, including biodegradable ballerinas made from plastic.
Known for its superb leather craftsmanship, Prada's association with footwear came in 1983 came after head of design Miuccia Prada extended the product range to include footwear. Since then, Miuccia has shown a talent for experimentation, creating shoes, boots and sandals in plastic and nylon as well as leather, and drawing on influences including Italian movies, architecture and Japonisme. The Prada group also includes other brands including Miu Miu and English shoe company Church's.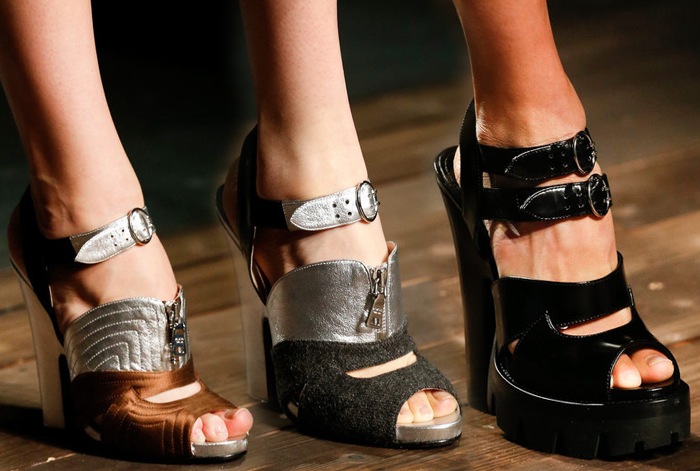 Salvatore Ferragamo left Campania in 1914 to make his fortune in the United States when he was still a teenager. His bold, colourful designs found favour with Hollywood's elite and by the 1920s, he was known as "the shoemaker to the stars". He remained so all his life, creating shoes for big names like Douglas Fairbanks, Mary Pickford, Judy Garland and Marilyn Monroe. Despite his success, Ferragamo returned to Italy to open a workshop in Florence. He was passionate about foot, studying anatomy to ensure he could create the best-fitting shoes and the most innovative styles. Even shortages of raw materials failed to dampen his enthusiasm: such was his talent that when he could not get his hands on leather he turned to raffia, wool and felt to make shoes, famously using Sardinian cork to create the first wedge in 1937. After Ferragamo died in 1960, his family continued to run the business, building it into a fashion house.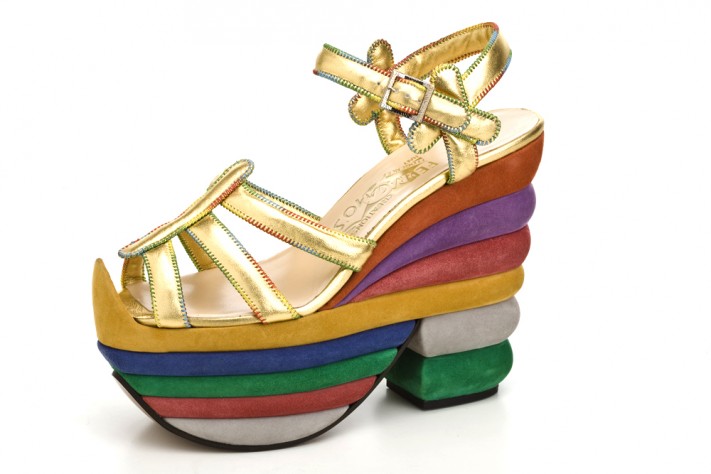 The brand originated with cobbler's son Sergio Rossi in San Mauro, Pascoli in the Romagna region. At the beginning of the 1950s went to Milan to study where he learned how to make the most of his passion for shapes and refine his skills. When the 1960s arrived, Sergio began selling his handmade designs to boutiques in Bologna, including his popular Opanca light sandal with the sole curved around the foot. In the 1970s, Rossi began to collaborate with designer Gianni Versace and he later produced shoes for the collections of other top fashion houses including Dolce & Gabbana and Azzedine Alaïa. Today, French Group Kering owns the brand.
Tod's is the brainchild of businessman Diego Della Valle. His father, Filippo, and grandfather, Dorino, were both cobblers and Dorino began making shoes in the early 1900s. Diego launched Tod's, making it into an international brand thanks to a mix of business savvy and marketing nouse. He famously persuaded the head of Fiat, Gianni Agnelli, to wear Tod's driving moccasins to televised soccer matches. The publicity the product placement created led to a spike in sales. But Diego has an eye for art as much as the bottom line and acquired Roger Vivier's brand after his death in order to revive it.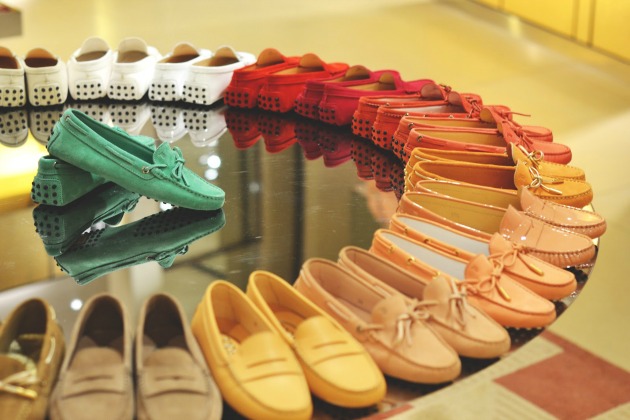 SaveSave