Ed.: The Inspired Stays series highlights hotels we love around Italy. Each property is independently reviewed by an Italy Magazine writer, who is generally hosted on a complimentary basis. Our contributors do not accept compensation or gifts in exchange for specific types of coverage. We only showcase properties we would genuinely recommend overall.
Why we love it
This boutique bolthole has lovely lavender exteriors, terraced gardens blooming with Mediterranean plants, an infinity pool overlooking the turquoise sea and two restaurants serving gourmet cuisine. With Villa Paola as your perch, it's easy to understand why this part of Calabria is called the Coast of the Gods.
What to expect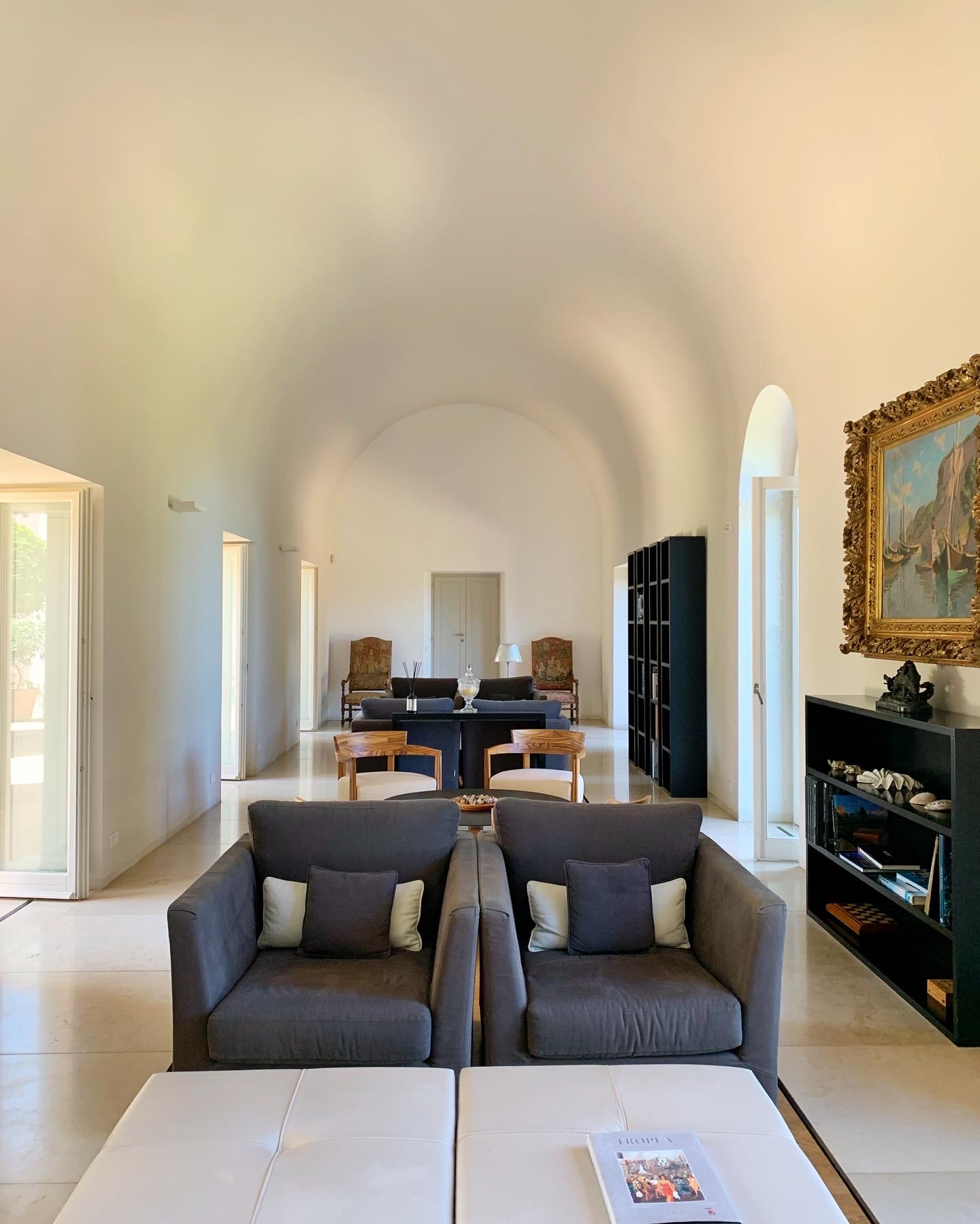 If you're looking for a luxury boutique hotel in Tropea with five-star service, beautiful design and excellent cuisine, this is the place to be. Villa Paola has a peaceful, romantic atmosphere, thanks in part to the secluded location (but also because children under 16 aren't allowed). There are only 12 rooms, so even when the hotel is full, it doesn't feel crowded. It's the kind of hotel that's difficult to tear yourself away from.
Background
Independently owned, Villa Paola is housed in a 16th-century monastery perched on a hill with incredible views of the Tyrrhenian Sea and the historic center of Tropea. Swiss-born owner Marie Christine Born moved to Tropea in the 1970s and opened three hotels in the area with her Calabrian husband.
Location, location, location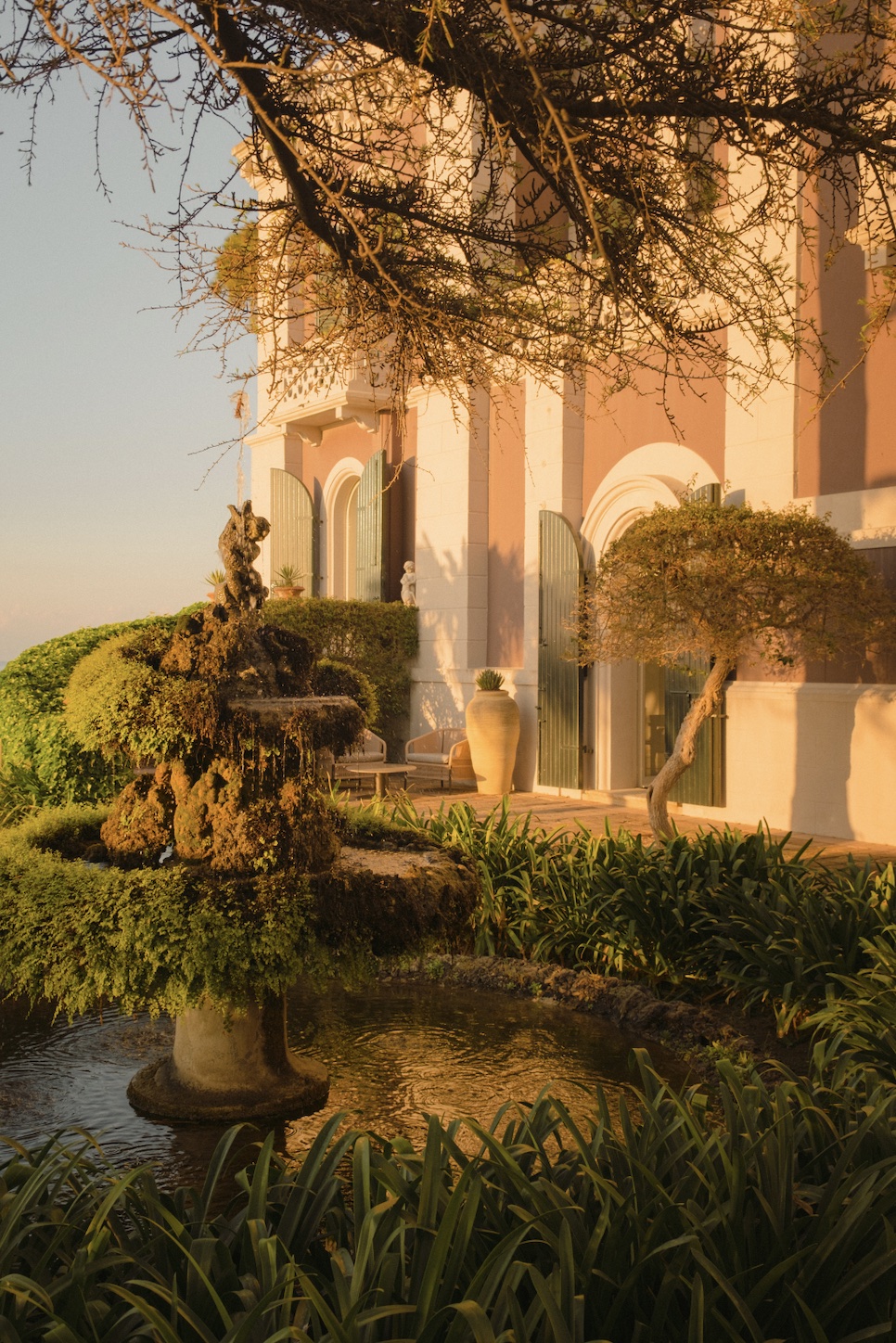 The hotel sits at the end of a quiet street about a 15-minute walk from the historic center of Tropea. Known as the Pearl of the Tyrrhenian, Tropea is one of the borghi più belli d'Italia and is a must-visit town in Calabria beloved for its beaches, its small-town charm and, of course, its famously sweet red onions.
Where you'll sleep
My husband and I loved our suite, which was accessed via an exterior staircase from the garden and had a terrace with sea views. The interiors are quite modern, with clean-lined furnishings in neutral colors, a flatscreen TV, and unique touches like local ceramics. Our room had a sitting area partially separated from the bedroom and ample closet space. The bathroom was separated onto opposite sides of the bedroom, with the toilet, bidet and sink on one side and the shower on the other.
Dining & drinks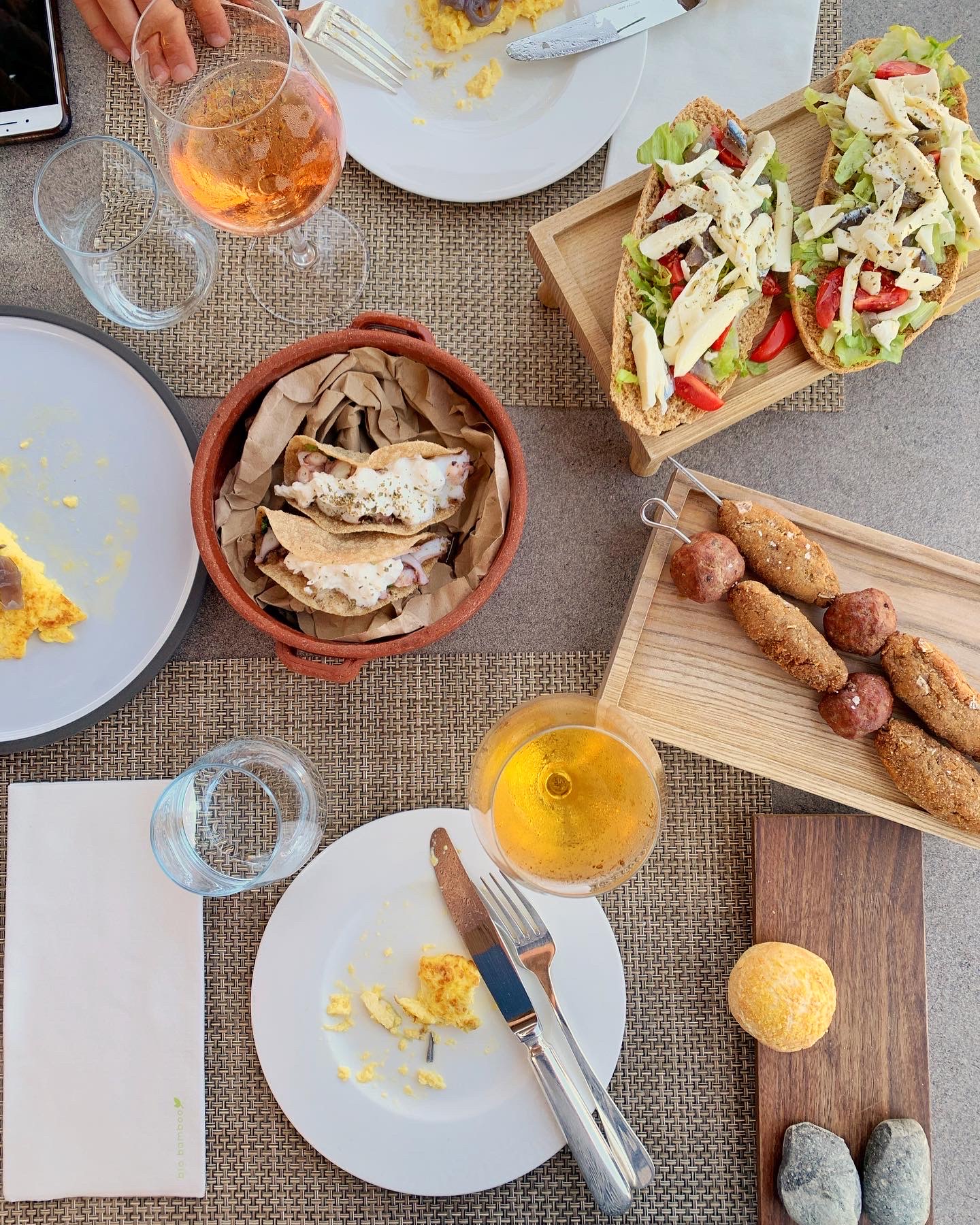 The hotel is home to one of Tropea's top restaurants, De' Minimi, which is recommended by the Michelin guide. For lunch, they serve creative takes on Calabrian street food, while dinner is a more elegant affair. Much of the fruit, vegetables and herbs are cultivated in the fields just below the hotel. At breakfast, served on the terrace, we tried apricot jam made with fruit from the property's trees, along with local cheese and salumi, including Calabria's famous 'nduja.
Service notes
During dinner at De' Minimi, there was a city-wide blackout, and what impressed me was the way the staff handled it with aplomb, joking with the guests in order to make everyone feel at ease. What would have otherwise been just a nice dinner ended up being one of our most memorable experiences traveling around Italy.
Spa time
Villa Paola doesn't have a spa, but the concierge can book treatments and arrange transfers to their sister hotel, Capovaticano Resort, which also has a plush beach club. We spent an afternoon there in August and despite it being high season, it felt blissfully relaxed.
You should know...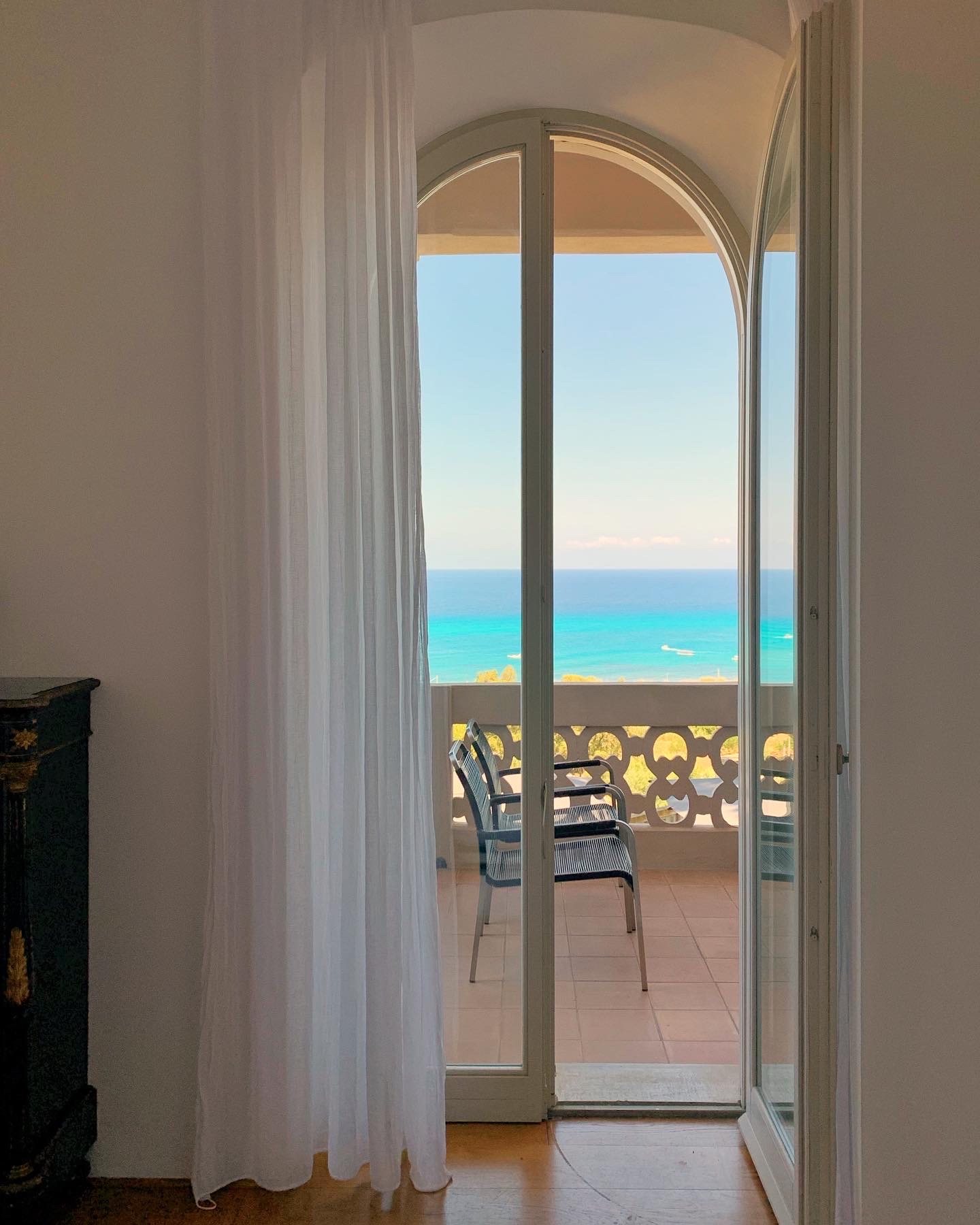 Near the infinity pool, there's a small fitness room where yoga lessons are offered. The hotel operates seasonally, closing in early November and reopening in late March.
Accessibility
The hotel has an elevator, but not from the ground floor; some stairs are required.
Features & amenities
City setting
Seaside setting
Restaurant 
Bar 
Free WiFi
Free parking
Pool 
Garden
Fitness room
Contacts
Villa Paola
Contrada Paola, Tropea
Tel. +39 96 362370
Website