Getting in touch with his family roots, former restaurateur Joe Cairo has set up an immersive one-week cooking school in the heart of Calabria to teach travelers about the region's unique flavors and unsung culinary gems.
"Tourists don't go to Calabria; travelers do"
This is the first thing Joe Cairo says when I ask who his Calabrian cooking school is for. La Cuoca Calabrese - School of Calabrian Cooking is an immersive residency specializing solely in recipes from the toe of the Italian boot, which, Cairo explains, is an ancient land with ancient traditions. The school is the first of its kind, and offers the chance to delve into a slower, more experiential type of travel.
"Our goal is to teach the history of Calabria by the foods that thousands of years of foreign invasion and occupation left behind, all of which tell a story," says Cairo. 
In his experience, Calabrian cooking is mostly about technique and manual skill. It relies heavily on simple ingredients, many of which have been preserved in some way. Summer's bounty finds its way into jars for the long winter months, or is salted, covered in oil, or cured slowly for later use. Given Calabria's proximity to Sicily, and its coastlines along both the Tyrrhenian and Ionian Seas, the region has also had millennia of external influence. 
"The Phoenicians brought the onion, the Greeks brought the olive, the Saracens brought the orange, the Spanish brought the potato, the tomato and the chili pepper. Each of these, on this incomplete list, has become an iconic Calabrian ingredient," explains Cairo enthusiastically. 
Getting all the ingredients right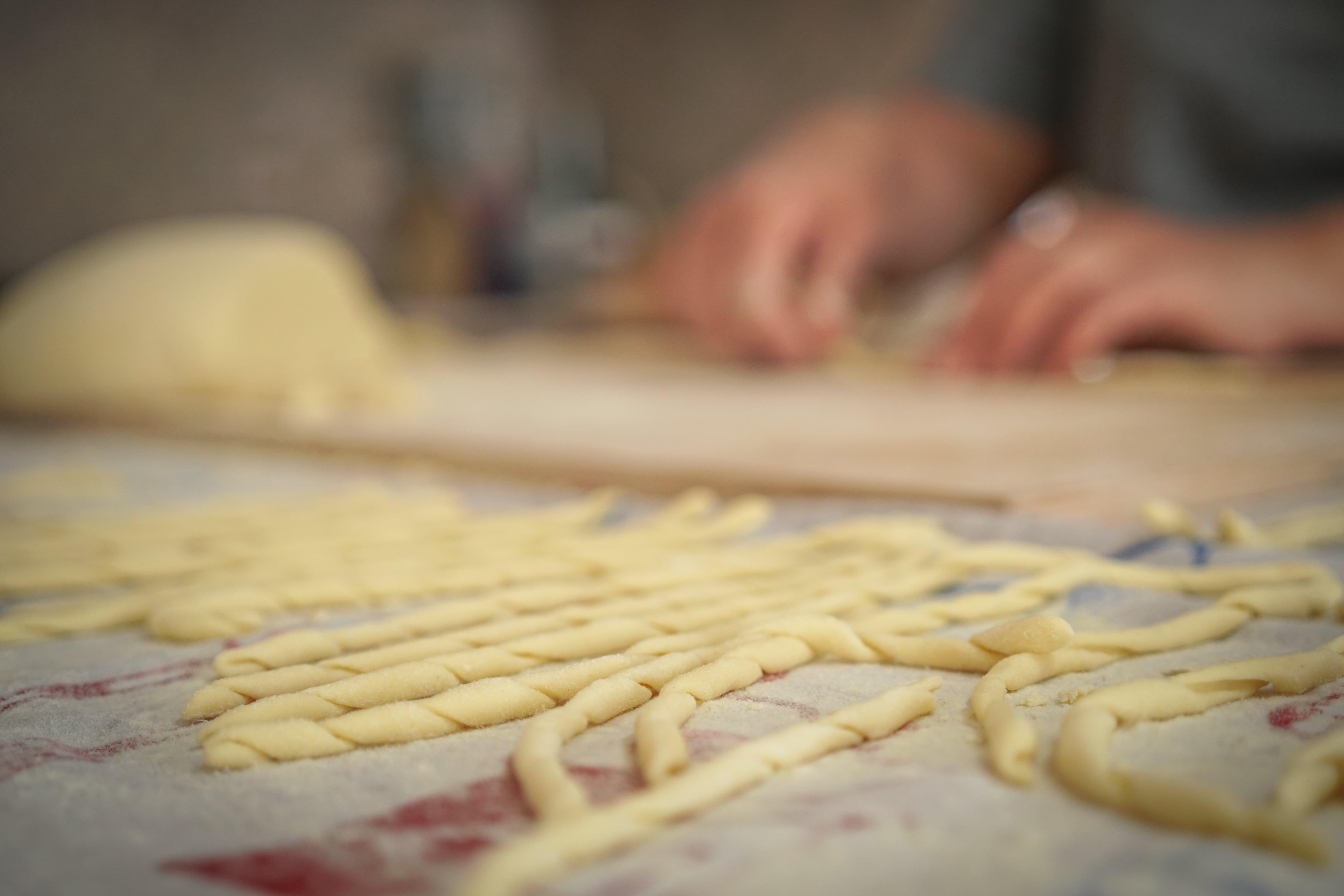 At La Cuoca Calabrese, the approach to teaching students some of the many facets of Calabrian cooking is based on the season, the terroir, and the traditions that honor them.
But there's another unique factor behind the school, too: All classes are taught by grandmothers, nonne calabresi, whose deep knowledge of Calabrian culinary traditions is unrivaled. "The idea of a cooking school taught by grandmothers elicits a strong response with all those who really want to get to the roots of the region's ancient food heritage," explains Cairo. "If the traveler is seeking a truly authentic experience, nothing is more authentic than a Calabrian grandmother."
"It's also about representing the Calabrian diaspora. I have Calabrian heritage and even though I had never been here growing up, the first time I came it felt like a homecoming. I'm not related to the people I now call my 'family.'"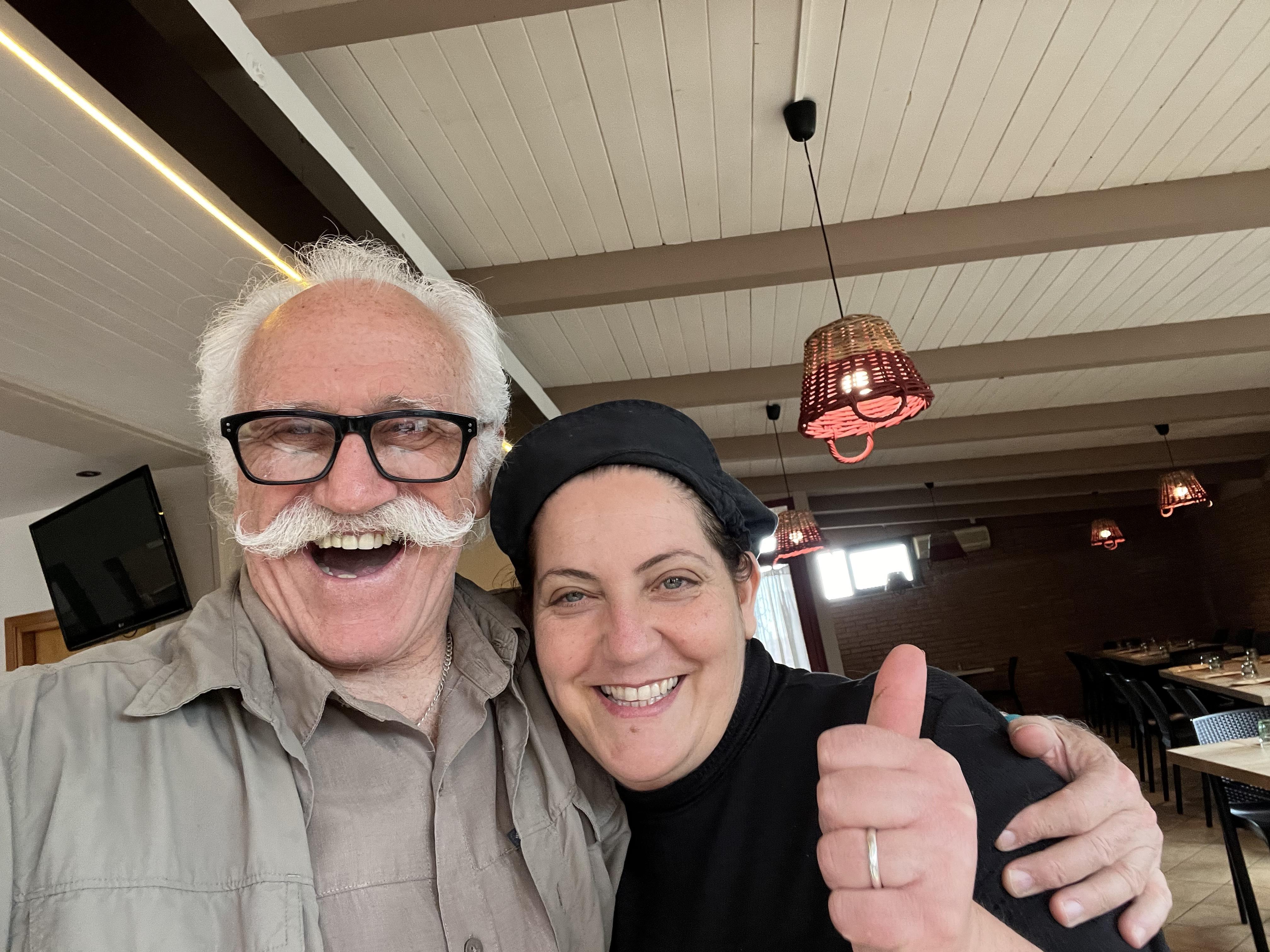 Unlike a lot of the more general cooking schools you'll find in Italy, the week-long course is not for total beginners. Instead, Cairo and his team are attracting adventurous home cooks, as well as professionals seeking to refresh while learning new skills. In other words, what they're proposing is a veritable "Chefs' Retreat," an opportunity to meet like-minded travelers and deepen your skills.
Some of their guests have Calabrian heritage and are searching for familial roots. Others are just fascinated by the food culture of such an under-appreciated region of Italy.
"Calabria is a harder sell than other regions of Italy," Cairo admits. "It's known as being wild and mysterious even to other Italians. I want to lean into that, and show people a glimpse of what the region can offer." 
"Our school takes the concept of the agriturismo to its next, most logical level. If 'farm-to-table' is a viable food trend, then we epitomize its intent. In Calabria cooking with local produce is not just fashionable, it's a way of life. Our tours take students to farms, vineyards and markets. At each stop, we explore the origins of specific products that came to Calabria in its ancient past."
A typical day at La Cuoca Calabrese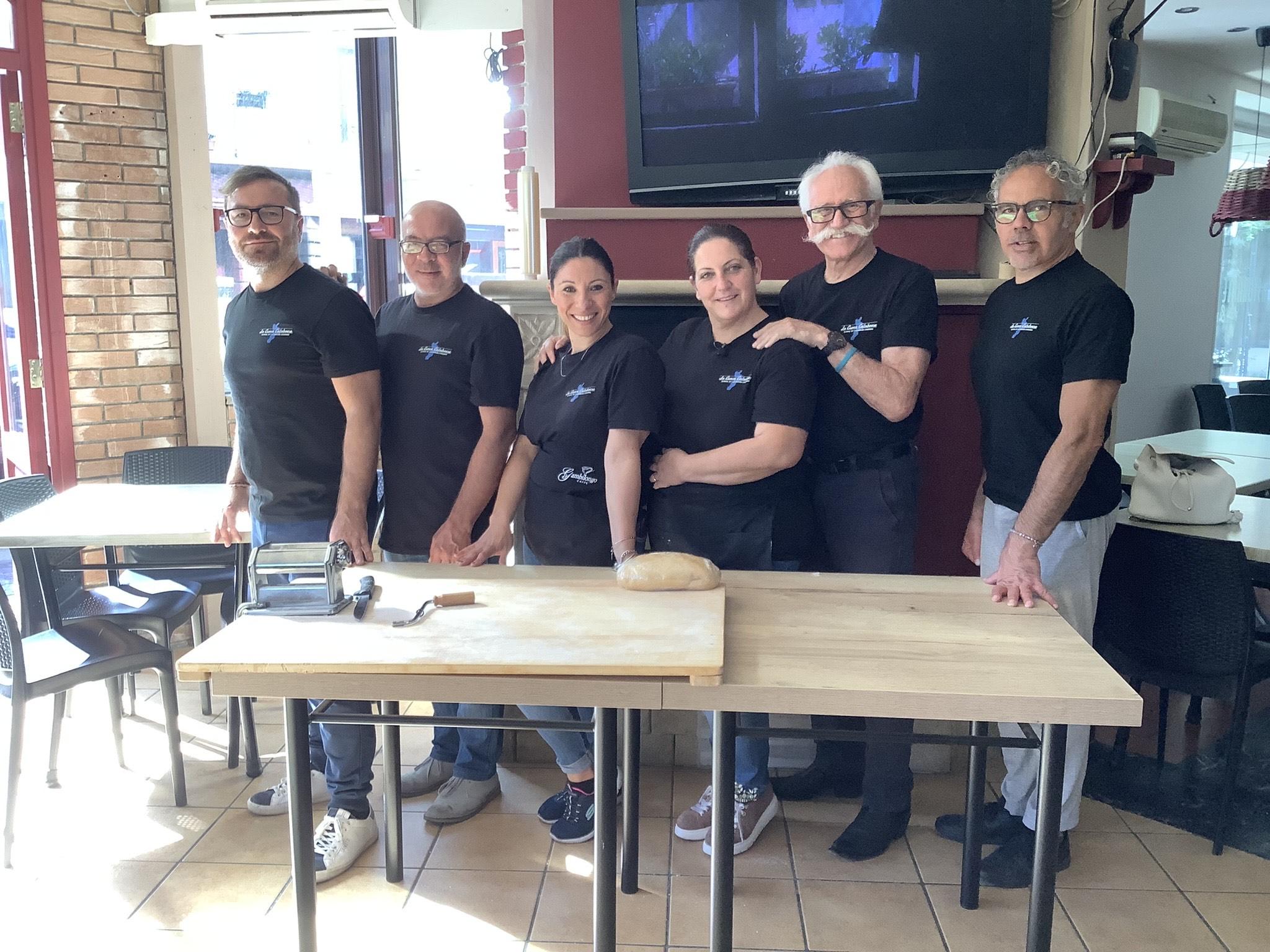 A typical day at La Cuoca Calabrese might go something like this: Things kick off with a traditional Italian breakfast of cornetto or homemade baked goods, washed down with espresso or cappuccino. Classes take place all morning, teaching you everything from handmade fusilli pasta to pitte ripieni (stuffed flatbread) to nchiambara (a traditional sweet onion pancake). If guests have a specific dish from their childhood that they're keen to learn more about, the grandmas are only too happy to incorporate this into the lessons. After a leisurely lunch eating the morning's creations, there's a different tour or activity each afternoon. It might be a trip to a local vineyard, cheese factory, farm or market. Tours are given in English with the help of a translator, and are included in your enrolment fee. The guides can also craft a bespoke tour for those who have a desire for even a deeper dive into Calabrian culture and perhaps their own family history.
Lodging for the cooking school is provided by Palazzo Conforti Treehouse Resort, a 400-year-old palazzo that has remained in the Conforti family since it was built. Just down the road, the classes and demonstrations are held at Ristorante Macrito. Both venues are in Marano Marchesato, a tiny village which has huge personal significance for Cairo: His grandfather was born there in 1881, before leaving for a new life in the United States in 1907, when he was just 26 years old.
In his recent docu-series Searching for Italy, Stanley Tucci called Calabrians "ferociously hospitable," something which resonates strongly with Cairo. "While we use food, wine and other experiences to teach Calabrian history, it's the act of connecting with the people of Calabria that is our true product," he comments. 
"From vineyards and farms to markets and specialty shops, we will answer all of your questions and give you an increased understanding of how important traditions really are to our people, and our diaspora around the world."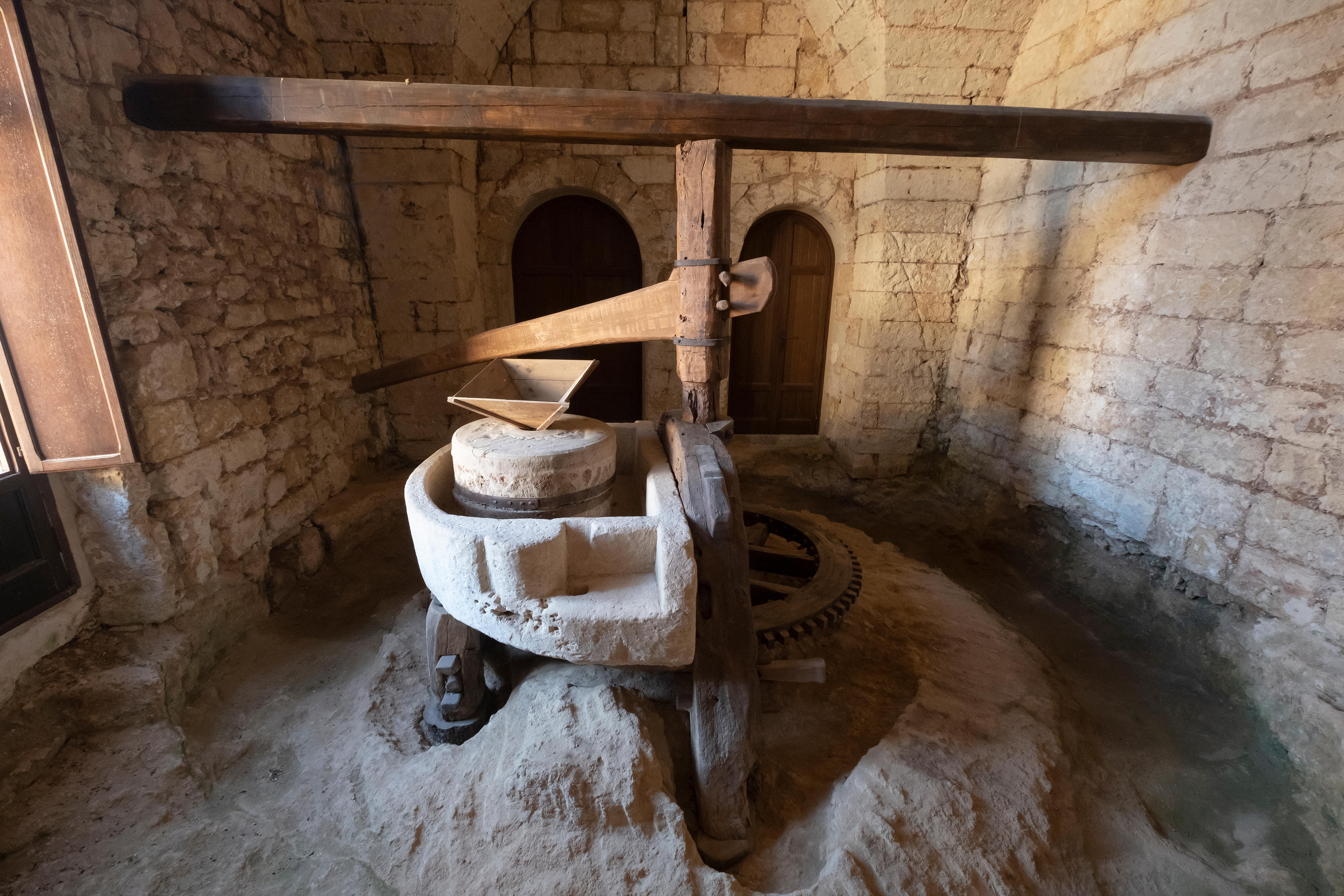 So, why La Cuoca Calabrese? Cairo's response is simple and compelling: "There is no cooking school on the planet teaching Calabrian-centric recipes and methods. To my knowledge, no cooking school, anywhere, uses a rotating cadre of grandmothers to teach courses."
If this sounds like something you want to be part of, then visit La Cuoca Calabrese's website to bag your slot in the next session. 
Contact
info@lacuocacalabrese.com
Facebook: La Cuoca Calabrese - School of Calabrian Cooking
Instagram: @lacuocacalabrese