In the spirit of Thanksgiving, the ITALY Magazine staff members share some of the things they are grateful to Italy for. 
We want to know: what are you grateful to Italy for? Please share in comments below and on our social media channels. 
Michael Tucker, CEO
I am thankful to Italy for:
- Showing humans how to live. La dolce vita. You know, this phrase really means something.  Family, rest, good food, a decent glass of wine, a bit of coffee, a lover's kiss….  These are the important things and Italians really seem to recognize that as a society seemingly much more than many of the rest of us do.  It's a fine example and we should all take a lesson.  Remember what is important and indulge yourself in it, every single day.
- Stealing America's tomatoes and doing something great with them. Seriously. Way to go guys. Take our fruits and elevate them to magic with your olive oil and garlic and creativity. Simple cooking, respectful of the ingredients, and you have one of the world's greatest cuisines. Ironic that it is on the back of America's fruit and China's noodles, but seriously, you guys kicked our asses with our own products, and I for one, am grateful to the Italian tradition, methods, and techniques in the garden and the kitchen.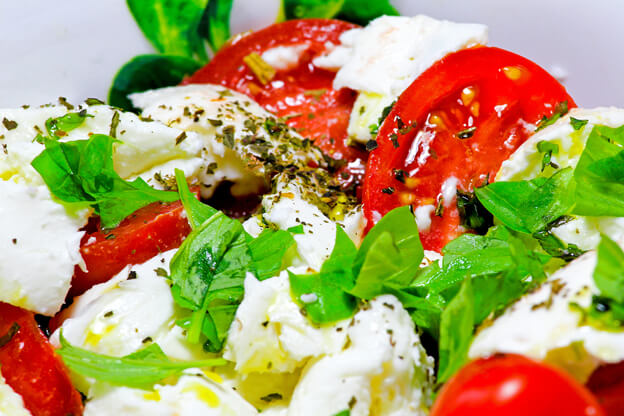 [Hail the pomodoro, which Italians elevate to magic, along with many other ingredients, to come up with one of the world's greatest cuisines, says CEO Michael Tucker.]
- Showing the rest of humankind how to have a battle or war. See: https://en.wikipedia.org/wiki/Battle_of_Anghiari, during which several thousand troops fought all day and only one guy died. That's the way to have a battle, right??? Afterwards, everyone (except the one guy) went home and probably kissed their family, took a rest, and had a nice pasta with tomato with a glass of wine, and Leonardo painted a nice picture. If only ALL wars were fought this way…..
Georgette Jupe, Content Editor & Social Media Manager
- I am grateful to Italy for allowing me to be creative. Considering that this country is home to the birthplace of the Renaissance and figures such as Botticelli and Michelangelo, it comes as no surprise that brilliance has cultivated here despite all odds. You know, a few bouts of plague, floods, earthquakes and fires while you're at it. The economic situation has never been ideal since I've lived here, but the positive that comes out of a lack of truly amazing jobs is that it forces you to think outside of the box and perhaps pursue a passion in a way you never thought about doing before. Nothing is easy, that much is certain, but it makes the end result that much more worthy.
- Variety! This is country that has it all! From snow-capped mountains that turn into a floral dream during spring for hiking to some of the most beautiful beaches in the world (hello Stintino in Sardinia or Capo Vaticano in Calabria) and finally cave-like cities with a complicated past (Matera). You would be hard-pressed to leave its borders. We have hot springs, and Etruscan ruins, stunning islands and I'm grateful to be discovering it all. However, keeping that in mind, it's an excellent base for traveling not only around the boot, but also around for hopping around Europe and beyond. For under 100$ on low cost flights, you can be almost anywhere in less than two hours. And don't even get me started in the variety of cuisine...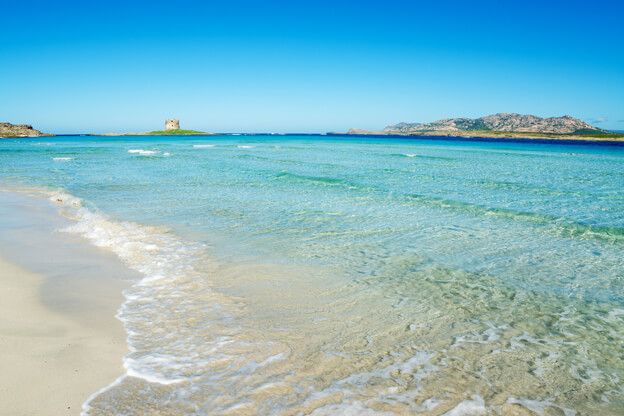 [Stintino, Sardinia. Italy has a great variety of landscapes, or, as our Georgette puts it, "this is a country that has it all!"]
Andrea Poidomani, COO
- I am thankful to Italy because, in spite of everything, when I am abroad, I feel proud to be Italian: proud that my home country was the cradle of modern civilization, from science to arts, from cuisine to fashion. Your 'Italianità' is something you carry inside you; you can pretend not to have it, but you know it is a part of who you are.
- I am grateful to Italy for: De André, Vasco Rossi, Celentano, Rino Gaetano, chocolate, Totò, Sergio Leone, Morricone,  granita, unbottled wine, rustici (to-go snacks such as arancini, pizzette, sfoglie, panzerotti, ed.) farmers' cheese, family lunches, Canova, Beccaria, Leonardo, the 2006 World Cup win, Pietro Mennea, Falcone and Borsellino, Saviano, Crozza, Torino at sunrise in the fall, the Sicilian sea in September, the singer-songwriter on the Ponte Vecchio, the train boarding the ferry boat to traverse the Messina strait, Sarchittu, Sardinia by car, Venice in winter with your sweet half, the homesickness Italians living abroad can't help but feeling, coffee (lungo, corto, macchiato freddo, macchiato caldo, corretto, in tazza grande...), subjunctives, the Fiat 500 and the Vespa.
[Who wouldn't love galloping around Italy on a vintage Vespa?!]
Daniela Frasca, Content Production
- I am thankful to Italy because it has given me the opportunity to live in a place I have never been able to leave. Sicily fills my life, and it does it with the warmth of its land and its people, with the colors of its landscapes, from the sea to the countryside, with its flavors, which are always different wherever you go. Sicily is like a miniature Italy: you can travel all over it endless times, yet you will never stop learning about new traditions, tasting new flavors and experiencing new sensations. Inevitably, you'll fall in love with it!
- I am thankful to Italy because: try to imagine a world without artists like Leonardo, Michelangelo, Raphael, Donatello, without monuments like the Colosseum, the Rialto Bridge, the Tower of Pisa, the Sistine Chapel, without the Renaissance or the Baroque, without scientists like Archimedes, Galileo Galilei, Enrico Fermi, without people like the ancient Romans, without women like Rita Levi Montalcini, Sophia Loren and Samantha Cristoforetti. I could go on and on, the list is very long, but one thing is certain: the world would not be what it is today if Italy did not exist. Grazie Italia!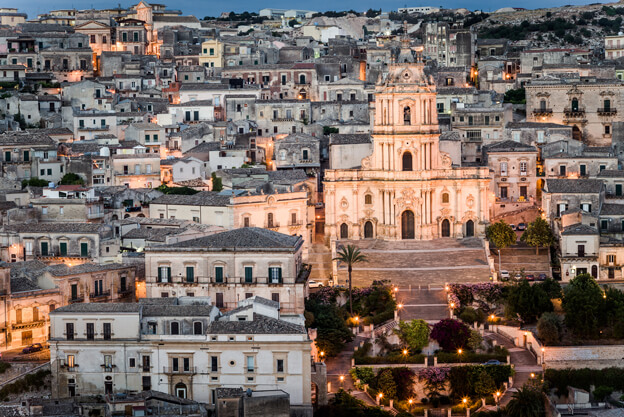 [Modica, Sicily, where Andrea and Daniela live.]
Silvia Donati, Contributing Editor
- I am grateful to Italy for teaching me appreciation for the good things in life: spending time with family and friends, romance, food, wine, art, fashion… the appreciation for beauty and elegance, and for simple things such as sitting down to a meal of pasta al pomodoro accompanied by a glass of wine eaten in good company. I am grateful that, in a world that moves ever faster, Italy still places importance on slowing down to appreciate the small things in life.
- I am grateful to Italy for: a culinary tradition that is unparalleled in the world; pasta, pizza and gelato; for teaching me to always make time to set the table and sit down to eat; for our unique craftsmanship tradition and for the artisans who struggle to maintain it in spite of homogenization and mass-production; for all the artists who have left us with incredible monuments/paintings/sculptures that people from all over the world envy us and come to admire; for Italian mammas and nonni; for the ancient Romans, the Divine Comedy, the Renaissance, Leonardo, Michelangelo, and the many manifestations of Italian genius through the centuries.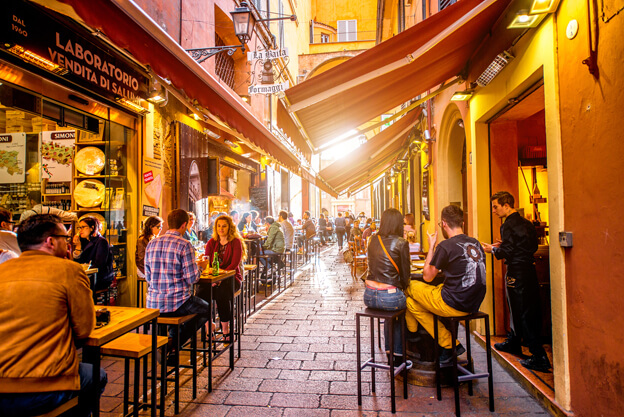 [A medieval street in bon vivant Bologna, Silvia's hometown.]
SaveSave