Museum: Museo delle Mura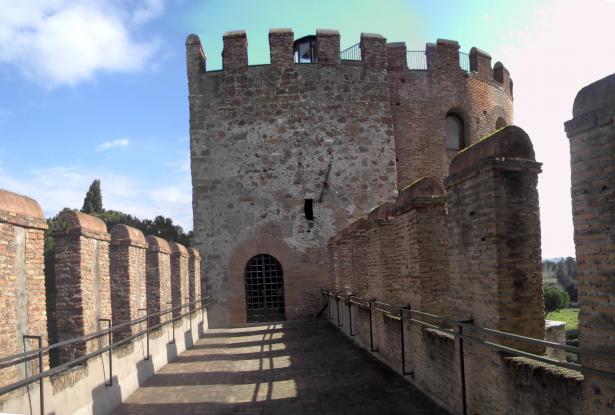 The Museo delle Mura ("museum of the walls") is an archaeological museum in Rome, Italy. It is housed in the first and second floors of the Porta San Sebastiano at the beginning of the Appian Way. It provides an exhibition on the walls of Rome and their building techniques, as well as the opportunity to walk along the inside of one of the best-preserved stretches of the Aurelian Wall.[2] The museum is free of charge.
The museum provides a detailed history of wall construction in Rome and the surrounding areas, with information going back to one constructed in Ardea to the southeast of Rome in the 8th century. It describes the construction methods of the first Roman wall, built by Servius Tullius the legendary sixth king of Rome, the second wall constructed in the 4th century BC after invasion of Rome by the Gauls, and the Aurelian Walls, constructed in the 3rd century CE, as well as subsequent work to raise the height of those walls and improve defences, and more recent additions and changes up to the 20th century. In addition to text and diagrams, some models of walls are provided.
Wikipedia
Postal Address
Via di San Sebastiano, 18
Italy
Other points of interest in Rome