Bellissimo Magazine - Sicily - Winter 2021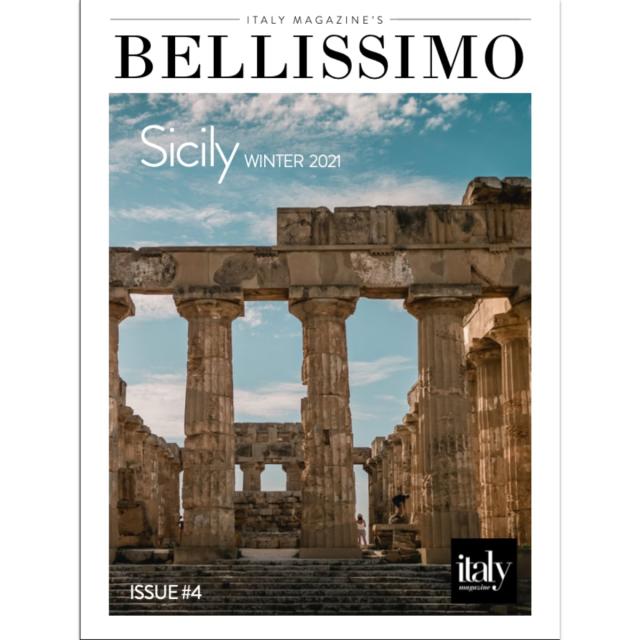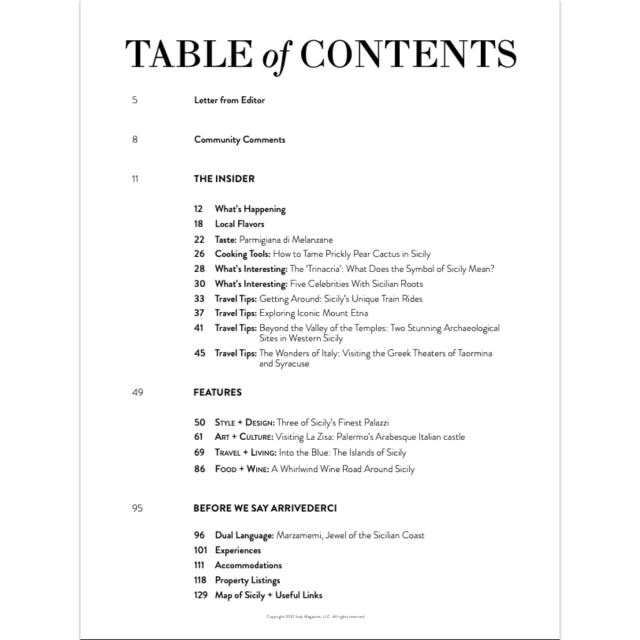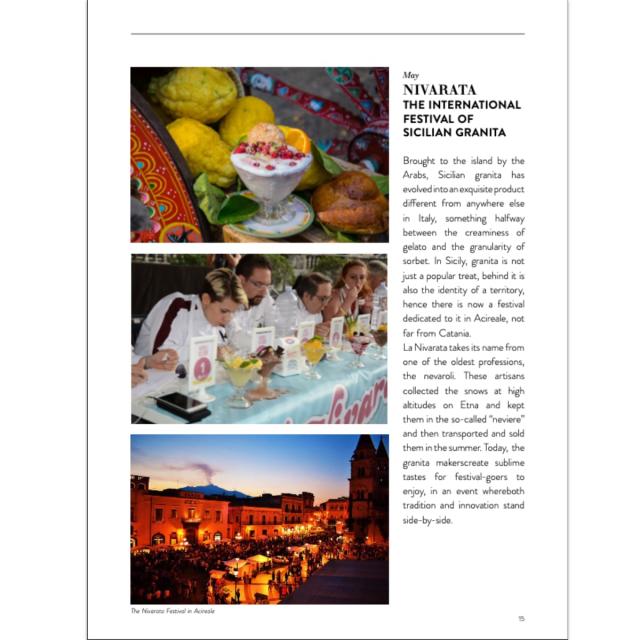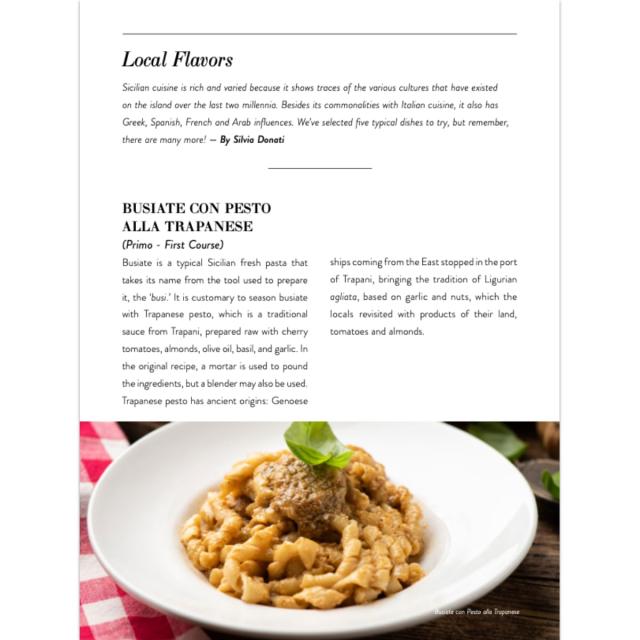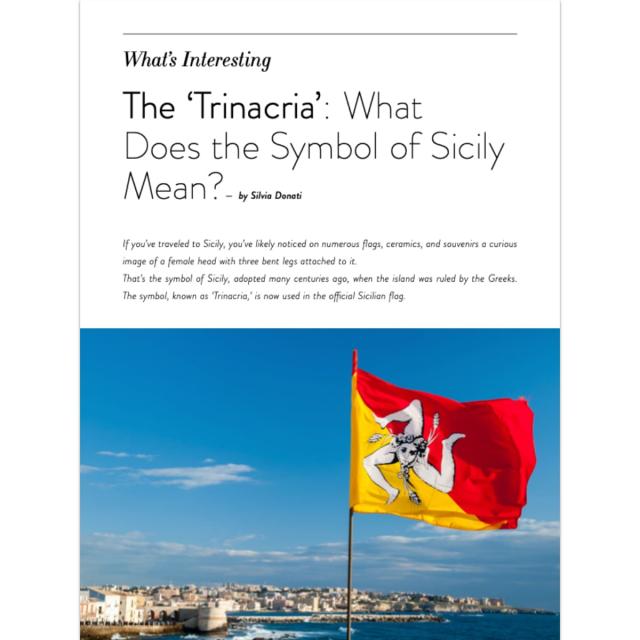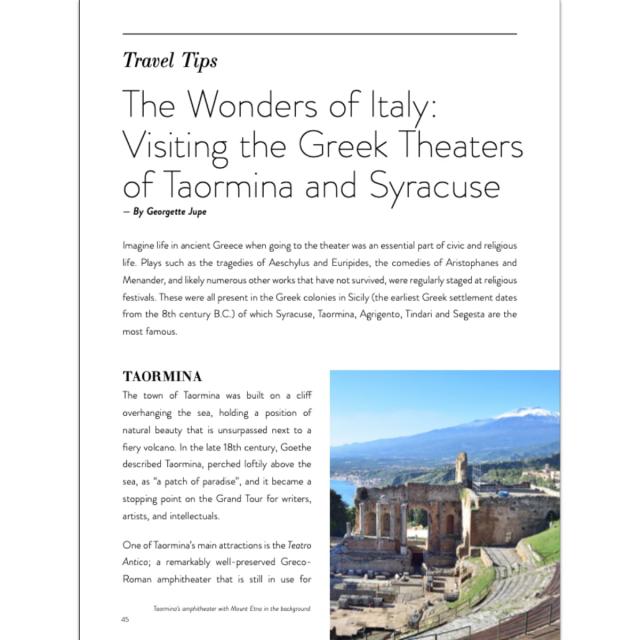 The Winter 2021 edition of Bellissimo, our quarterly digital magazine, focuses on the southern Italian region of Sicily, famous for its culture, historical festivals, spectacular shorelines, ancient architecture, and cuisine.
We share more than 100 pages of insider info so you can plan your next visit (or indulge in some armchair travel) from sights to see, places to stay, and dishes to try to little-known gems to seek out and discover.
Learn about the region's premium epicurean delights, including the tradition of Arancini, granita, pasta alla norma, caponata, pane con la milza, cannoli, and decadent chocolate from Modica. Learn about the best events throughout the year. Take a trip on one of Sicily's iconic train rides where local food tastings mingle perfectly with the views. Discover the meaning behind the iconic 'trinacria' or the three-legged woman that symbolizes Sicily. Learn how to make an authentic version of Parmigiana di Melanzane. Next, head to the capital of Palermo, where we take you to La Zisa, a castle that is one of the most beautiful legacies of the Norman-Arab presence. Get lost in the beautiful islands that surround Sicily, each with its own strong identity but often boasting the same volcanic origin. Finally, enjoy a wine-soaked adventure around some of the best vineyards in the region - we can "cheers!" to that!
Bellissimo comes out four times a year, so be sure to check out former issues for a deep dive into other captivating regions we've explored over time.
You may be also interested in...