Italy By Train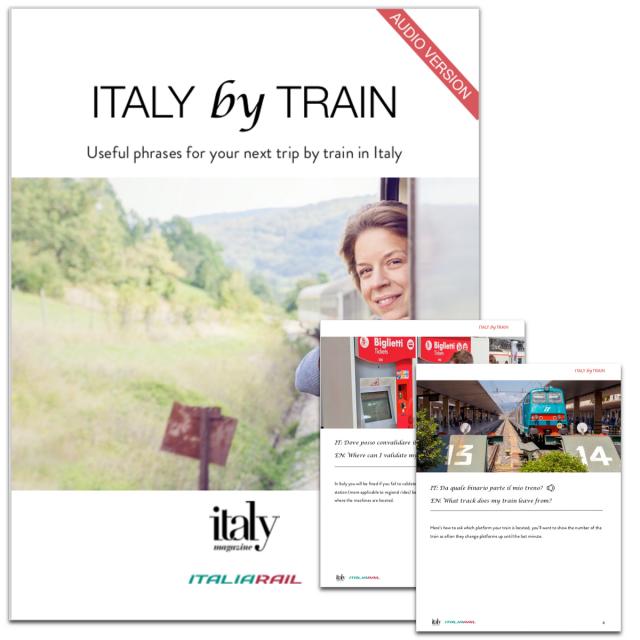 "Traveling – it leaves you speechless, then turns you into a storyteller." – Ibn Battuta
One of the best ways to get around Italy is undoubtedly through its extensive train network. With contactless tickets and fast trains making tips from Rome to Milan or Naples/Florence an ever-easier feat, you'll likely hop on a treno at least once during any Italy trip. For those who might be less comfortable renting a car but who still crave adventure – a trip through Liguria's Cinque Terre villages or through one of Italy's islands (we love the Trenino Verde in Sardinia) is an experience you're unlikely to forget. 
In order to make your journey as smooth as possible, we have a compiled a list of 14 useful Italian phrases, with their English translations, all related to rail travel in one hand eBook. Before you depart, simply save the phrases in your phone or diary, practice a little bit, and get ready to enjoy a wonderful Italian holiday, wherever you decide to go! Buon Viaggio! 
You may be also interested in...