Siena, Italy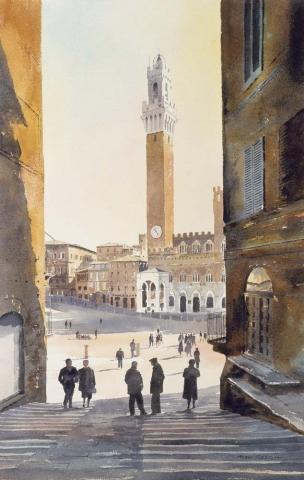 Signed Limited Edition Print of 950 of Siena.
Signed and numbered by the artist.
Taken from an original watercolour painting by Alan Reed
Painting of Siena from the cold shadows, looking towards the warmth of the shell shaped Campanile in Siena which is famous for hosting the Palio horse race.
Unframed
This block is broken or missing. You may be missing content or you might need to enable the original module.
Countries Availability

United States
You may be also interested in...