Dreamhomes srl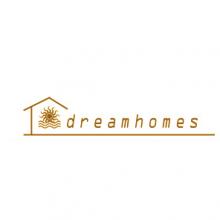 Madeleine Morgan established Dreamhomes Srl, in 2005 with her Italian business partner Francesco Zenoni, in order to help UK and foreign nationals acquire new and pre-owned holiday, residential and investment properties in Italy.
Madeleine is British, fluent in Italian and has been based in northern Italy for over twenty years. She is a fully licensed Italian Realtor, registered with the Chamber of Commerce as well as a member of the Italian Federation of Licensed Realtors F.I.M.A.A.
Within the business she has an excellent reputation for client commitment and integrity, which can be seen from her many testimonials present on the Dreamhomes website.
Dreamhomes main aim is to fully understand a client's requirements in order to help them find the home of their dreams. We have satisfied many a client over the years, which clearly demonstrates that our thorough, yet friendly approach really does work.
Dreamhomes believe in making the whole experience stress free for every single client, sailing through the whole buying process with them, hand in hand, and offering every type of assistance that each individual client may need.
Our services include:
English and Russian speaking staff
Legal advice
Surveys and Valuations
Full Renovation and Bespoke Décor Service
Project Management
Translations
Lettings
Comprehensive service includes: a full insight and explanation of the costs involved in purchasing in Italy, Investment Services, Opening a Tax Code, Opening Bank Accounts, Utilities and Insurances, Power of Attorney For Completion, Mortgage Facilities, Foreign Currency Services and Assistance with obtaining a Residents Permit, Wills and Testaments, furniture and interior design service.
Dreamhomes is your number one choice for a professional, English speaking and fully licensed estate agent on Lake Iseo offering a comprehensive property finding service to all international clients interested in purchasing a property in the area of Lake Iseo, Lake Garda and Siena Tuscany.
Phone Number:
+39.035.953429, +39.348.2842521
Address:
via Celadina, 19
24020 Gorle BG
Italy