One of the greatest delights of any trip to Italy is strolling through the markets picking up the finest products, ingredients and delicacies. Wherever you are in the country, seasonality and provenance take center stage.  
But outside of the bel paese, it can be hard to find products of the same quality. Mass-produced brands dominate, and the family-owned, small-scale producers you know and love in Italy are harder to seek out.  
This is where Tasty Ribbon comes in. The company was founded by Umbrian entrepreneur Giulia Scargetta in New York, where she found that despite the huge variety of restaurants and delis, there were no food gifts that could match the flavors and authenticity she grew up knowing. So she created Tasty Ribbon as a way to share bespoke gift boxes and a curated marketplace of only the most exceptional Italian goods. Every single item is hand-selected, and personally tested to bring you the very best of Italy.
Beyond tasting amazing, these gifts are also rooted in sustainability by working with an exclusive network of small-batch or family-operated producers that have a deep connection to their land and the goal of preserving it for future generations. What's more, Tasty Ribbon also reduces waste with a gift box reuse program allowing their community to send back empty boxes to be put back into circulation for the next person to enjoy.
Read on to meet the people behind seven local Italian producers you can enjoy from the comfort of your own home with Tasty Ribbon's gifting.
Balsamic vinegar from Emilia-Romagna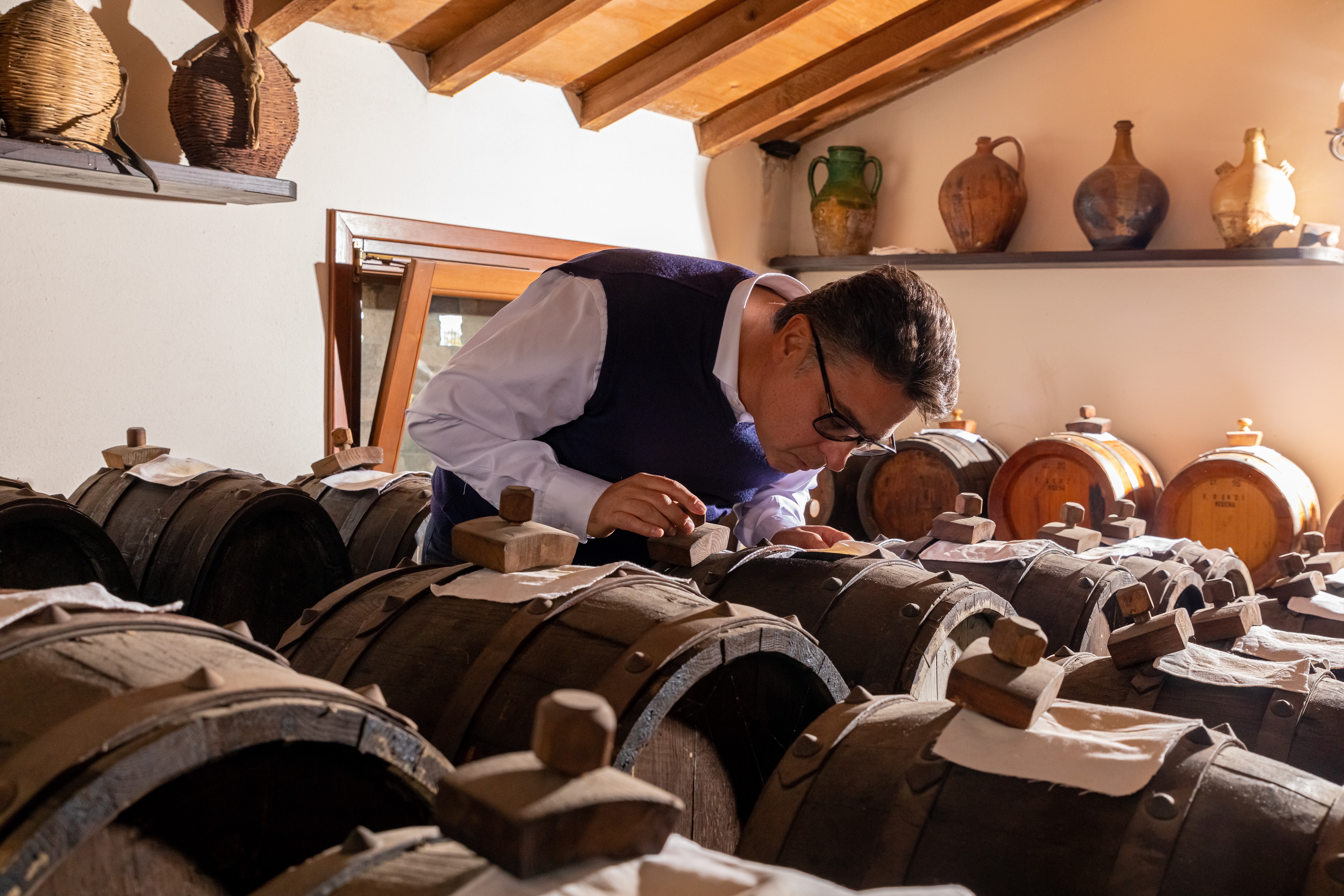 From the wetlands of the Po delta to the beaches of the Adriatic coast, the fertile lands of Emilia-Romagna are home to many of Italy's signature ingredients (and more density of DOP-protected products than anywhere else in the world). Here, the hot summers and the chilly winters allow the grapes to ferment and mature in the best conditions for balsamic vinegar to be produced following age-old methods. 
Acetaia Leonardi's balsamic vinegar is synonymous with tradition, history, and the devotion of a family that has given more than four generations to the art of aging the sweet and sour flavors to perfection. All the way from harvest through bottling, the Leonardi family knows how to craft a product deeply rooted in tradition, yet perfectly suited to today's tastes. The result is a rich, velvety vinegar that's created in limited quantities and has been awarded many prizes in Italy and beyond. Their collection of balsamic vinegars and condiments is so refined that they are also the only in the food industry to hold a partnership with Swarovski and are an official partner of the world's most exclusive gastronomic society — the Club Chefs des Chefs.
Traditional panettone cake from Milan, Lombardia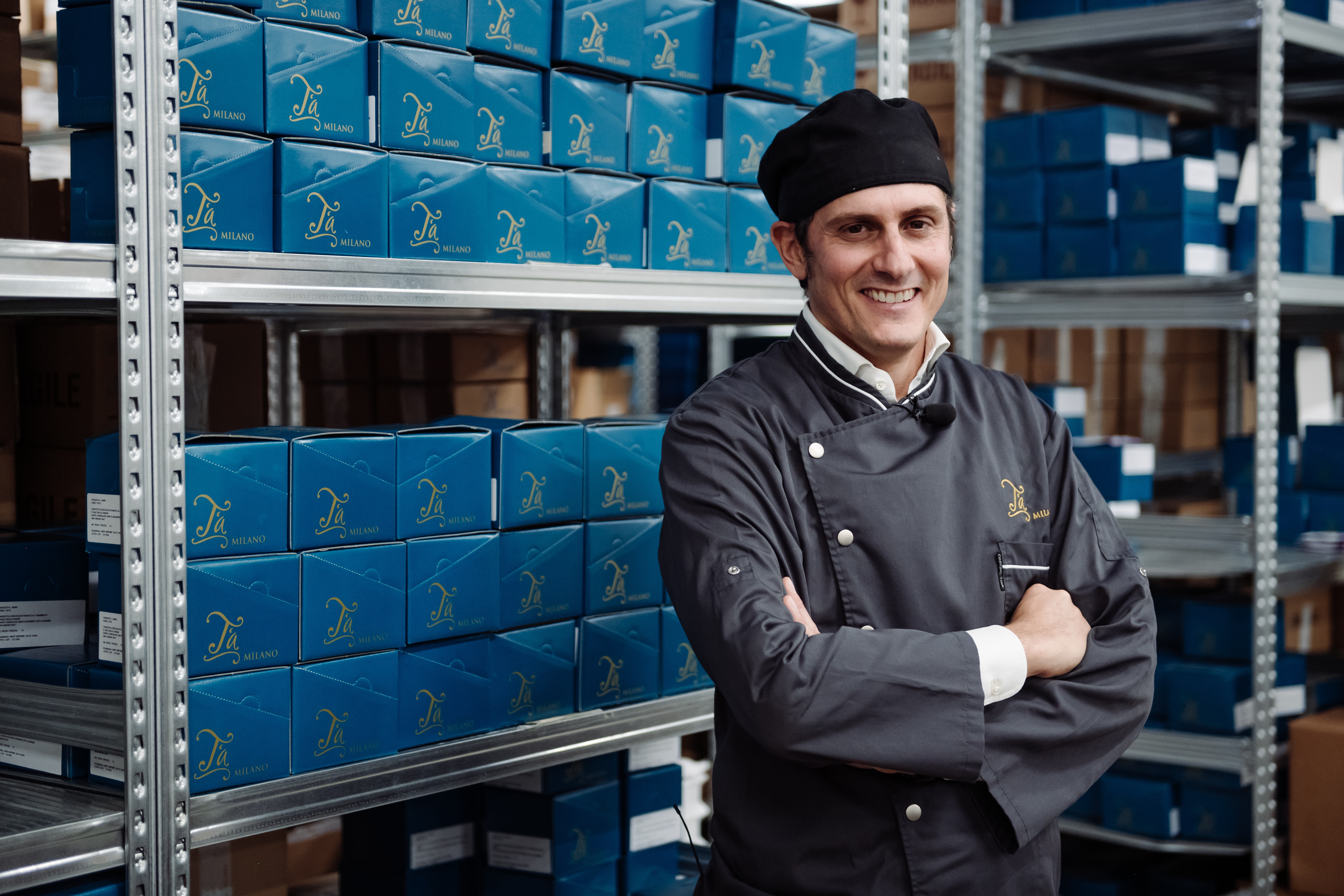 If it's true that passion is transmitted by genes, brothers Tancredi and Alberto Alemagna inherited the one for all things chocolate and confectionery. They take after their great-grandfather, Gioacchino, who began turning chocolate and pastry into edible works of art in the 1920s. Honoring a promise to carry on the family tradition, brothers Tancredi and Alberto created T'a Milano. The name of their chocolate shop pays tribute to their ancestral home in Milan, and also their deep bond. Uniting the initials of both brothers' names, "T'a," symbolizes their love for confectionery art bringing them together. T'a's array of award-winning products make magic out of the freshest ingredients — Piedmont hazelnuts, Sorrento lemons and Sicilian pistachios, to name a few — and their famous panettone is no exception. This classic Italian holiday cake is handmade in the traditional way, using a sourdough rise and no preservatives or artificial flavorings. 
Truffles from Città di Castello, Umbria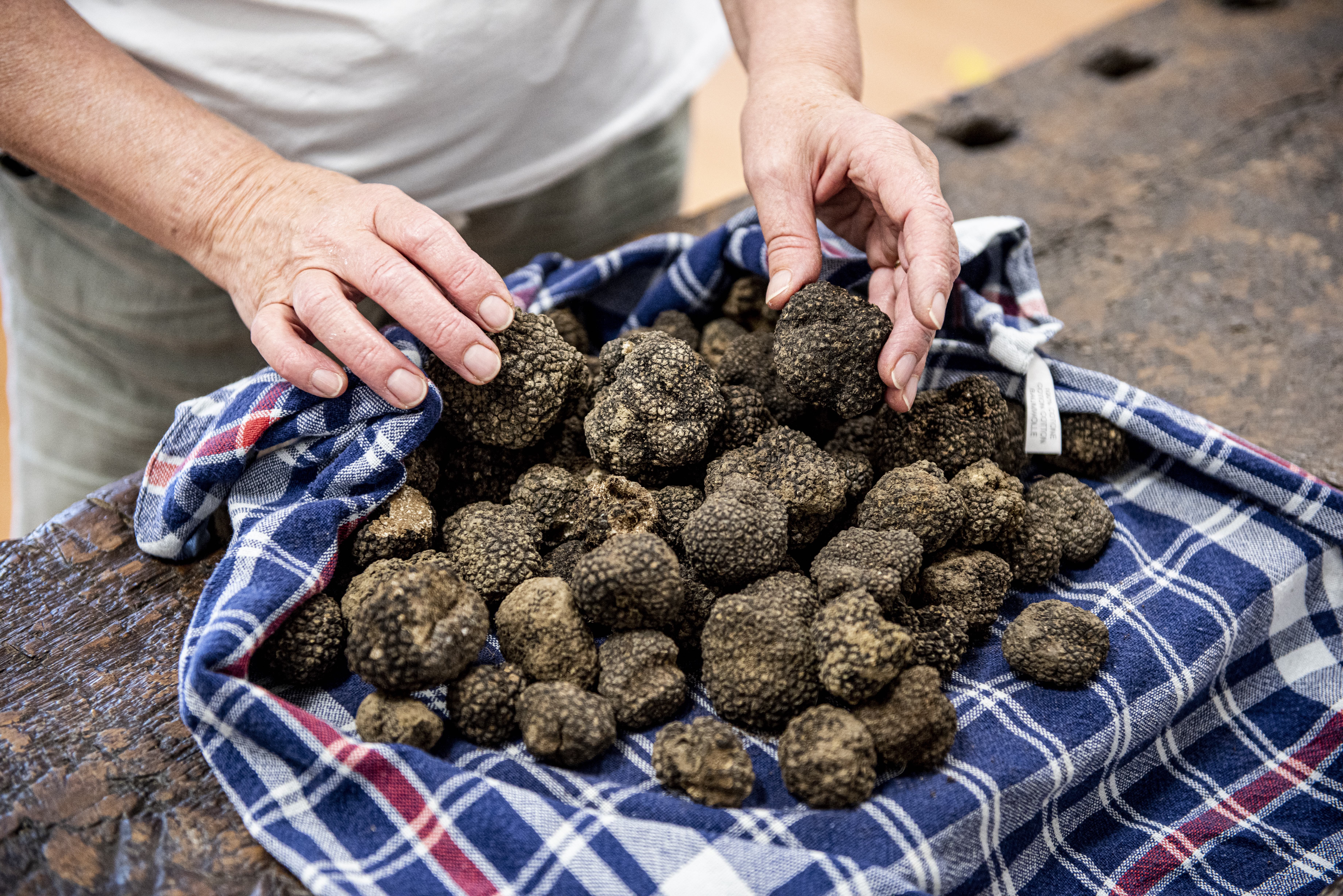 Located in the lush countryside of the Upper Tiber Valley, Umbria is the green heart of Italy and home to one of the country's very best treasures — truffles. The earthy jewels produced by this land have made their way into many Italian dishes, garnering a global reputation. For the last three decades, Mr. and Mrs. Bianconi have been harvesting Umbria's prized black and white truffles and finding ways to conserve the beautiful symphony of flavors using solely natural methods. Along with their four-legged companions, Eddie, Houston, Nerina and Pippo, The Bianconis form the perfect team for some of the most exquisite truffle products you'll try outside of Italy. Tasty Ribbon's collection includes many of the family's decadent sauces, truffle Carnaroli rice and more. 
Pasta from Le Marche 
This eastern Italian region of Le Marche sits between the Apennine Mountains and the Adriatic Sea. Still somewhat off the beaten path, it is home to sandy coves, limestone cliffs, medieval villages and, of course, stretches of golden wheat fields. It's here that Massimo Mancini created Pastificio Mancini with a vision to both respect his family tradition dating back to the 1930s and embrace new ways of using sustainable techniques. 
Since their pasta is a duet made with only two simple ingredients, water and fine wheat, every care is taken to cultivate the finest possible wheat crop — which also means caring for the earth and soil where it grows. Pastificio Mancini's range of dried durum wheat pastas is a pure expression of these golden fields, and the bronze-extruded pasta is seasonal and reflective of the agricultural conditions of the year. They believe these natural variations in wheat are not a flaw, but simply a sign of how the pasta is true to the wheat fields it comes from. The quality hasn't gone unnoticed, with some of the most revered Michelin-starred chefs in Italy using pasta from Pastificio Mancini. 
Chocolate truffles from Arezzo, Tuscany 
A combination of vineyards, grassy hills and some of the most recognizable Renaissance art in the world characterizes the region of Tuscany. It is also a gastronomic paradise, and one with a particular sweet spot for chocolate. A name linked to chocolate in the Arezzo area of Tuscany for over half a century, Vestri has always been a family affair. Now run by Danielo and Stefania, the son and daughter-in-law of original founders Alberto and Mariana, Vestri takes pride in every part of the chocolate-making process.  
Vestri is one of the only chocolatiers in the industry to own a cocoa plantation in the Caribbean. From this, they can guarantee high-quality raw materials while also respecting their employees' working conditions and local biodiversity. Vestri balances the 500-year-long tradition of chocolate with their pursuit of innovation, experimenting with new and bold flavors in chocolate that retain its classic opulence. The synthesis of history, innovation, quality and refinement offers a new angle on the "Made in Italy" brand. Their signature cremino gianduja ingot, made with three different types of chocolate, is a must-try.  
Olive oil from Piedicolle, Umbria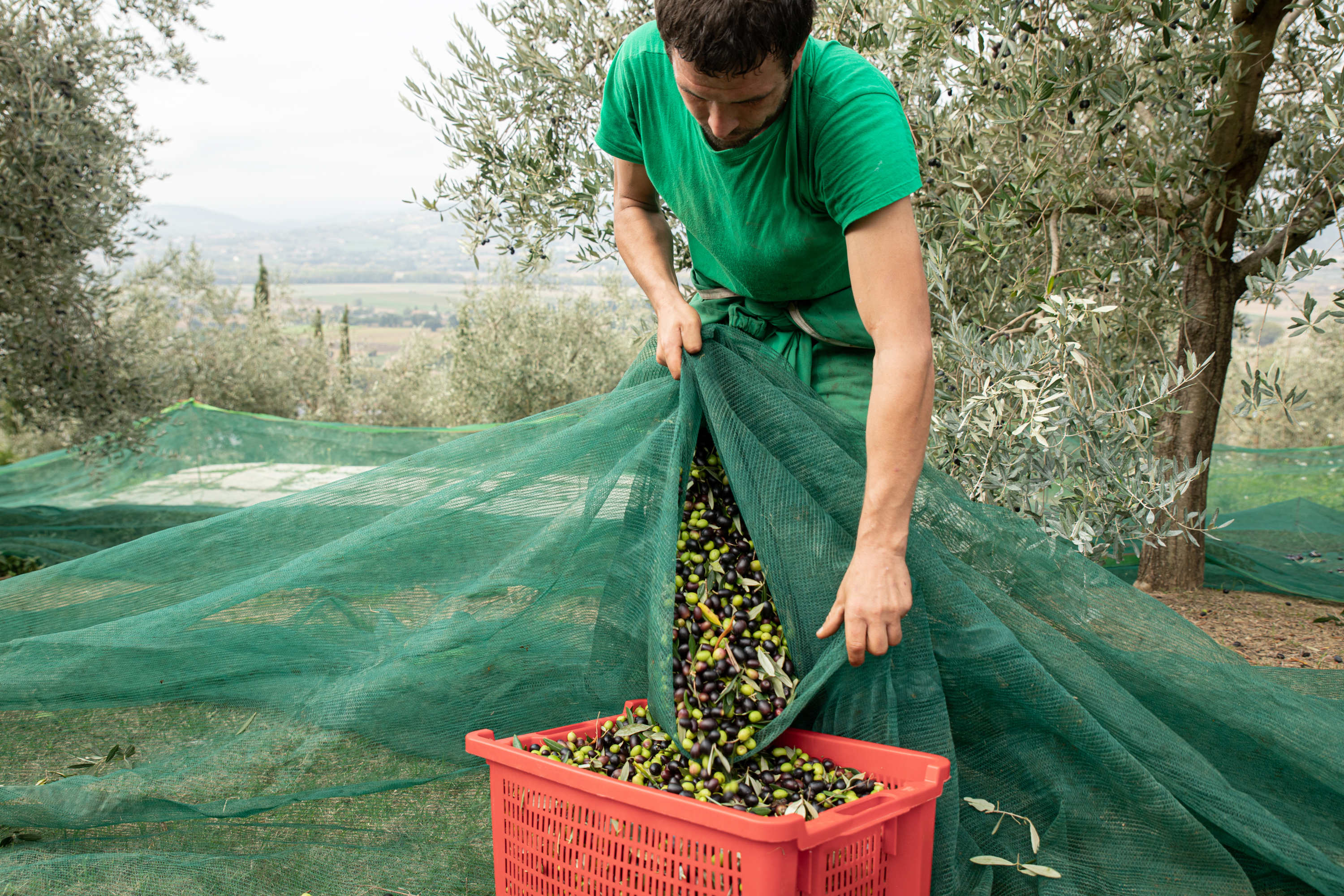 I Potti de Fratini is a stunning farm located in the lush hills of the Umbria region, one of the best areas in Italy for extra virgin olive oil. Creator Matteo Fratini poured his passion for quality and his love for his home region into creating unmatched extra virgin olive oils that have won numerous international awards and the prestigious DOP certification. This involves following a strict set of guidelines, where every step, from production to packaging, is regulated to guarantee the oil is locally grown and packaged, made exclusively by local artisans and created with traditional methods. 
The Fratini family oversees everything: From the harvest to the pressing, they ensure that high-quality standards are respected. To have control over the entire supply chain, they use their own oil mill located on their private property, and work exclusively with olives harvested from their trees. They describe the mill as a special place where year after year "the magic of the green gold" takes place. The unique richness of the Umbrian soil, combined with attentive extraction techniques and organic farming methods, make it possible to obtain an extra virgin olive oil with exceptional organoleptic characteristics. And the crown jewel of their olive oil collection, the Ta Tè, is an ode not only to their region's dialect but also a dedication to Matteo's own grandmother.  
Festive tea collection from Florence, Tuscany 
The Florentine brand La Via Del Tè was created in 1961 through the entrepreneurial spirit of a young Alfredo Carrai. Fascinated by the world of tea, despite his tender age, he threw himself into the challenge of introducing Italy to the consumption and culture of a drink that was practically unknown there at the time. Alfredo journeyed to China many times in search of the rarest and finest harvests. Even the name of the company honors this global influence: it's a tribute to the Japanese tradition of Chadō, which literally translates to "La Via Del Tè." Today, La Via Del Tè remains a family-run operation, with each of Alfredo's six children leading a different part of the business. From sourcing the best tea leaves to blending and packaging, all steps are carried out with care and a remarkable appreciation for the drink's origins. They continue to offer new products every year, reflecting their belief that tea is a daily pleasure and every cup is a new experience. 
About Tasty Ribbon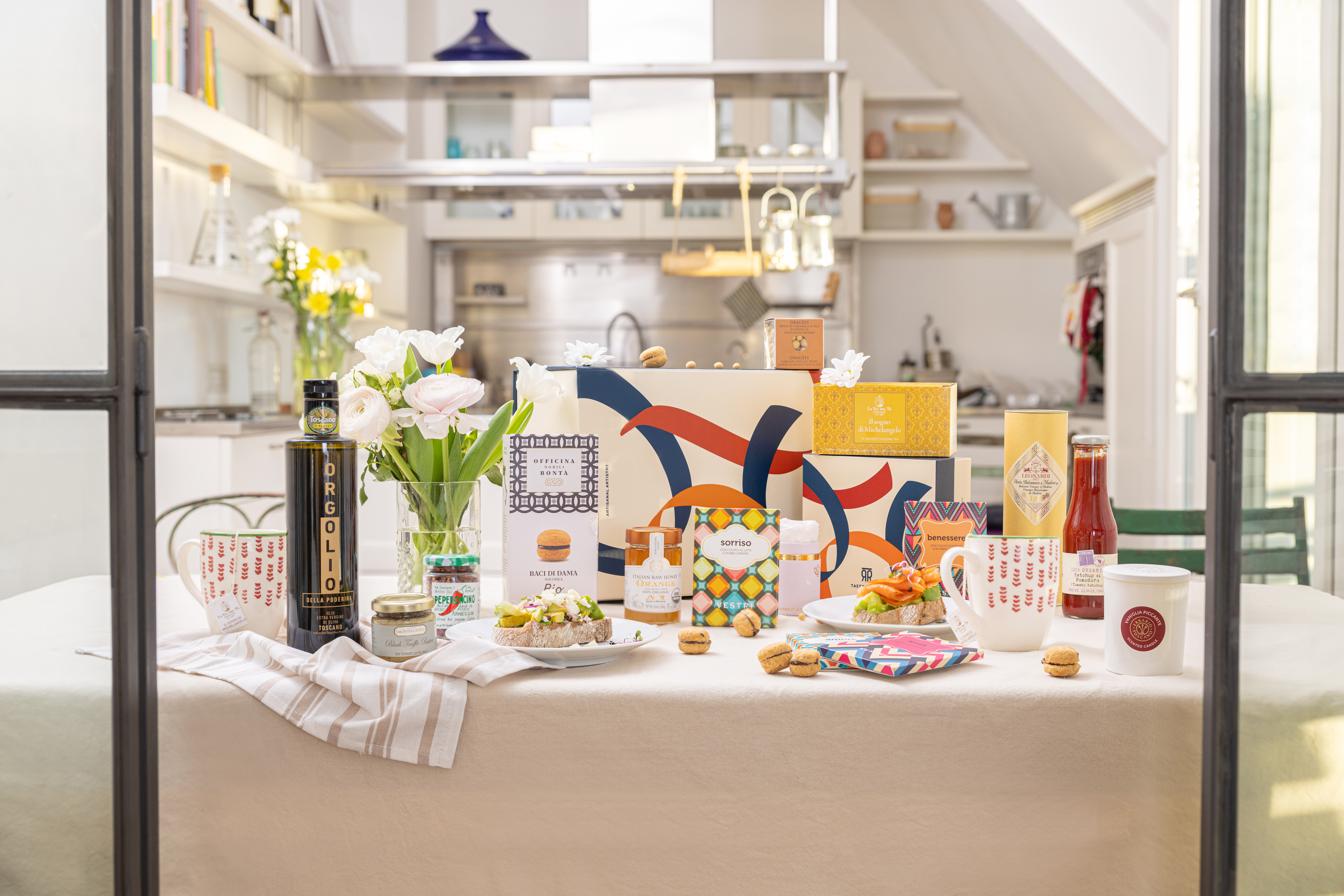 Tasty Ribbon is a modern and innovative online gifting company founded by Giulia Scargetta. A native of Todi, Italy, she brought her love of food with her to New York in 2019. For Giulia, food was a way to connect, and she wanted to share with her friends the experience and taste of Italy. What she found, however, was that there were no food gifts that could match the quality she was used to at home. So she created Tasty Ribbon: a modern food gift experience where people can savor the flavor of authentic artisanal products from Italy with a one-of-a-kind personal touch. Fast-forward to today: Tasty Ribbon curates gift boxes and a marketplace of hand-selected, artisanal crafted products, to be delivered in bespoke packaging right to your door.  
The company's mission is to redefine the traditional food gift basket industry with personal and corporate gifts that are unique, modern and sophisticated. At Tasty Ribbon, everything is done with intention, from the carefully detailed gift boxes to the products selected. They personally test every single product offered to bring customers the magic that makes Italy so special. To shop Tasty Ribbon's collection and find a box to send to friends, family, colleagues or clients, visit the website.