There are two kinds of travelers in the world — those who enjoy the carefree luxury of having their itineraries planned out for them, and those who love to leave everything to chance as they set off on their big adventure.
Wait. Scratch that! There are a lot more than two kinds of travelers out there. There are travelers who love to be independent, but whose busy schedules don't allow them time to plan an entire trip — or maybe they just find it tedious to scroll through endless lists of hotels and flight schedules. There are travelers who are anxious to explore a new area on their own, but feel a little unsure about which hotel to book or which neighborhood to stay in. There are travelers who, rather than relying on random travel websites, want trustworthy, vetted recommendations for the best restaurants, museums and points of interest. 
It's with these travelers in mind that Inntravel was born. Inntravel specializes in independent, self-guided hiking and biking trips, as well as train and driving vacations across Europe. Their vacation packages can be tailored to the individual traveler, with the emphasis on traveling at your own pace and seeing the things you want to see. 
No group tours. No guides holding umbrellas. No pre-set menus at mediocre restaurants. 
In Italy alone, Inntravel offers 45 different tours across several holiday types. Here's a look at the types of trips independent travelers can choose from:
Centered walking without a car. Your base is a centrally located hotel, from which you can set off on foot, or maybe hop on a bike, to explore the area. Inntravel provides restaurant recommendations, hiking and sightseeing itineraries, discount cards for local attractions, and tips for making the most of your stay.
Hotel-to-hotel walking or cycling. Choose your region, pace and intensity level. Take only what you need in your daypack — your luggage will be transferred to your next destination. Arrive at some of Italy's most glorious destinations on foot or via pedal power, and reward yourself with a delicious meal after an active day of discovery.
Journey by train. Pick your area of interest and let Inntravel book your hotel and train transfers. Opt for a comfortable and reliable 3-star property or treat yourself with an upgrade to a 4-star hotel and first-class train tickets. All properties are central, authentic and well-managed. 
Journey by car. Take your dream road trip through Puglia, Sicily or the Italian Lake District with your pre-booked car and hotels. Let the majestic scenery of Italy unfold as you explore at your own pace, pull to the side of the road for yet another stunning photo opp, and discover small towns, hidden gems and matchless vistas. 
Flexible, à la carte vacations. The trip-planning pros at Inntravel can help you organize your custom-made vacation, with the options of city-stay extensions and packages that combine one or more regions. 
Italy, a walkable country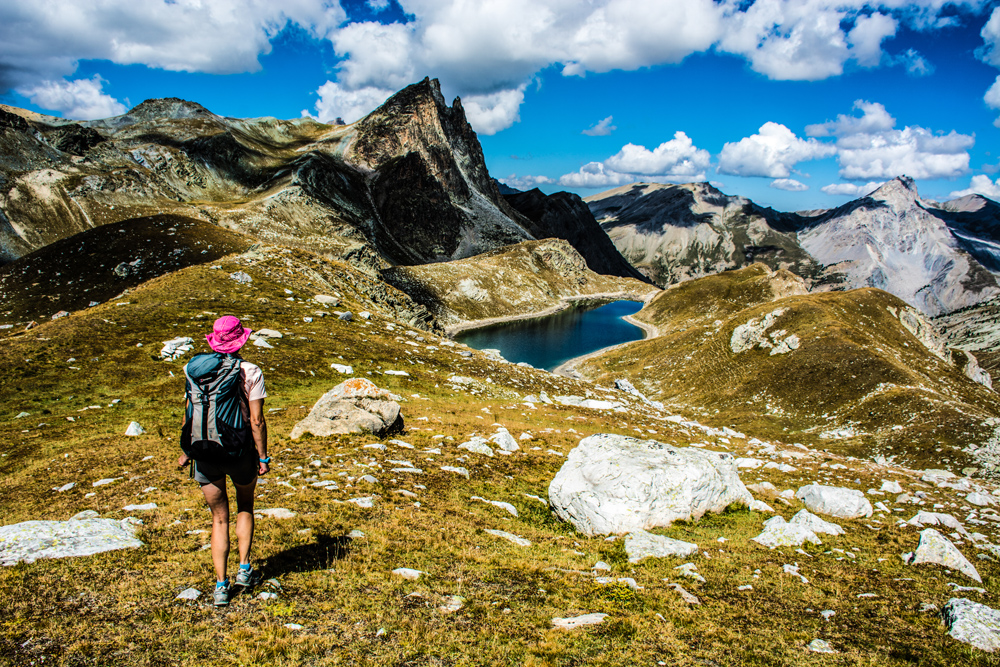 If your previous travels to Italy have been city-to-city hops or driving tours, you may be surprised to learn that Italy, like so much of Europe, is made for hiking and biking. There is a huge network of well-marked, maintained trails for hikers, as well as an ever-growing system of paved, car-free bike paths. Most elevation changes are on the gentler side, and the scenery is unmatched. Small towns are often set a short distance from one another, meaning you can walk from hotel to hotel over the course of a leisurely day, without worrying about being caught out after dark, losing your way, or arriving too bushed to enjoy your next stop. 
Inntravel's trip descriptions offer a clear idea of the distances you'll walk or bike per day, how much you'll climb and descend, what kind of terrain you'll pass through, and exactly what your hotels are like — right down to room category and amenities. The trip pack you'll receive prior to your vacation is even more comprehensive, with maps, suggested city tours, and thoughtful descriptions of the historical and cultural significance of the areas you'll explore. When your lunch or evening meal isn't included — but they often are — you can try their recommended restaurants, which veer away from the touristy and towards local culinary tradition.
The result is a journey that's entirely your own — powered by your own two feet (or legs), at your own cadence, and with the freedom to make your own discoveries. No matter how many miles you decide to cover, you'll explore Italy's iconic landscapes, from rolling fields of sunflowers and grapevines to the trickle of a hidden creek or waterfall, approach its small towns the same way pilgrims and travelers did centuries ago, and stay in some of its most charming, welcoming accommodations. 
Spotlight on Italy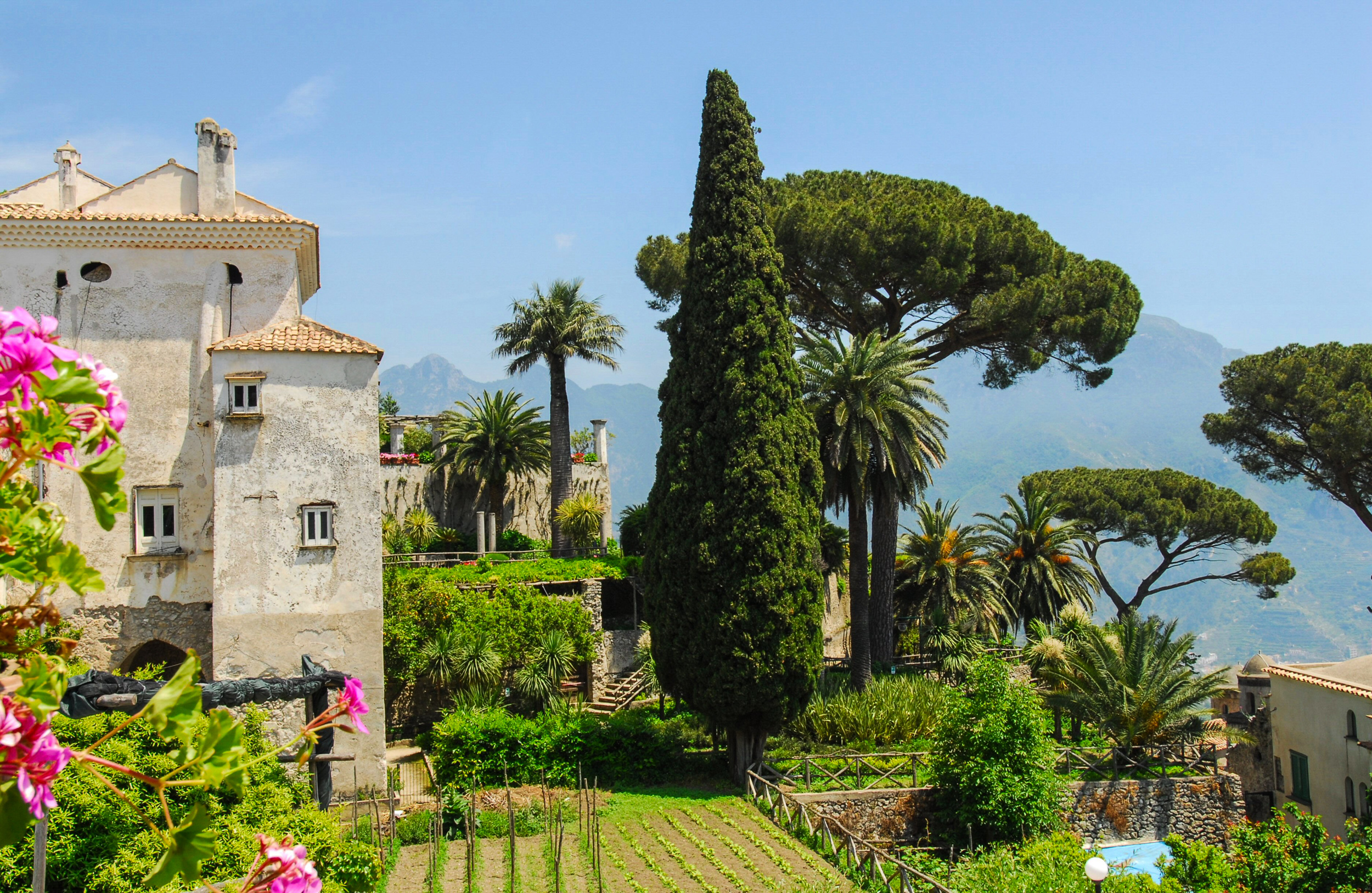 With an Inntravel vacation (and we're biased, but we say with any Italy vacation), the most difficult task is choosing where to go. The company offers itineraries across the peninsula, plus several on Sicily, Italy's largest island. Choose a classic journey that takes in the history-soaked hill towns of Tuscany and Umbria, a bucket list village-to-village hike of Liguria's Cinque Terre, or an art-infused city tour of Italy's greatest cultural capitals. 
Have you always dreamed of seeing the Amalfi Coast, but want something more immersive than a quick bus or boat tour? On the 7-night Amalfi Coast & Village tour, you'll take in tourist hotspots Ravello and Positano, with overnights in the lesser-known, equally charming small towns of Corpo di Cava and Bomerano. Hike from village to village on an ancient footpath along the ridge of the Lattari Mountains, and soak up one breathtaking sea view after another. Relax and refresh in your small, comfortable inn or hotel, most of which have swimming pools. Upgrade to a sea view or balcony room so you never lose sight of the turquoise Tyrrhenian Sea — you can even opt for a deluxe beachfront hotel for your last two nights in Positano. 
Complete your tour of Italy's Campania region by adding on a 3-night stay in delightful Sorrento, your base for exploring the archaeological sites of Pompeii and Herculaneum, and legendary Isola di Capri, home of the Blue Grotto and some of the Mediterranean's priciest real estate. Or opt for a 2-night extension in Naples, Italy's most soulfully intoxicating city. The streets positively pulse with history and life here, and your central hotel, set in a former palace, is the ideal base for exploring.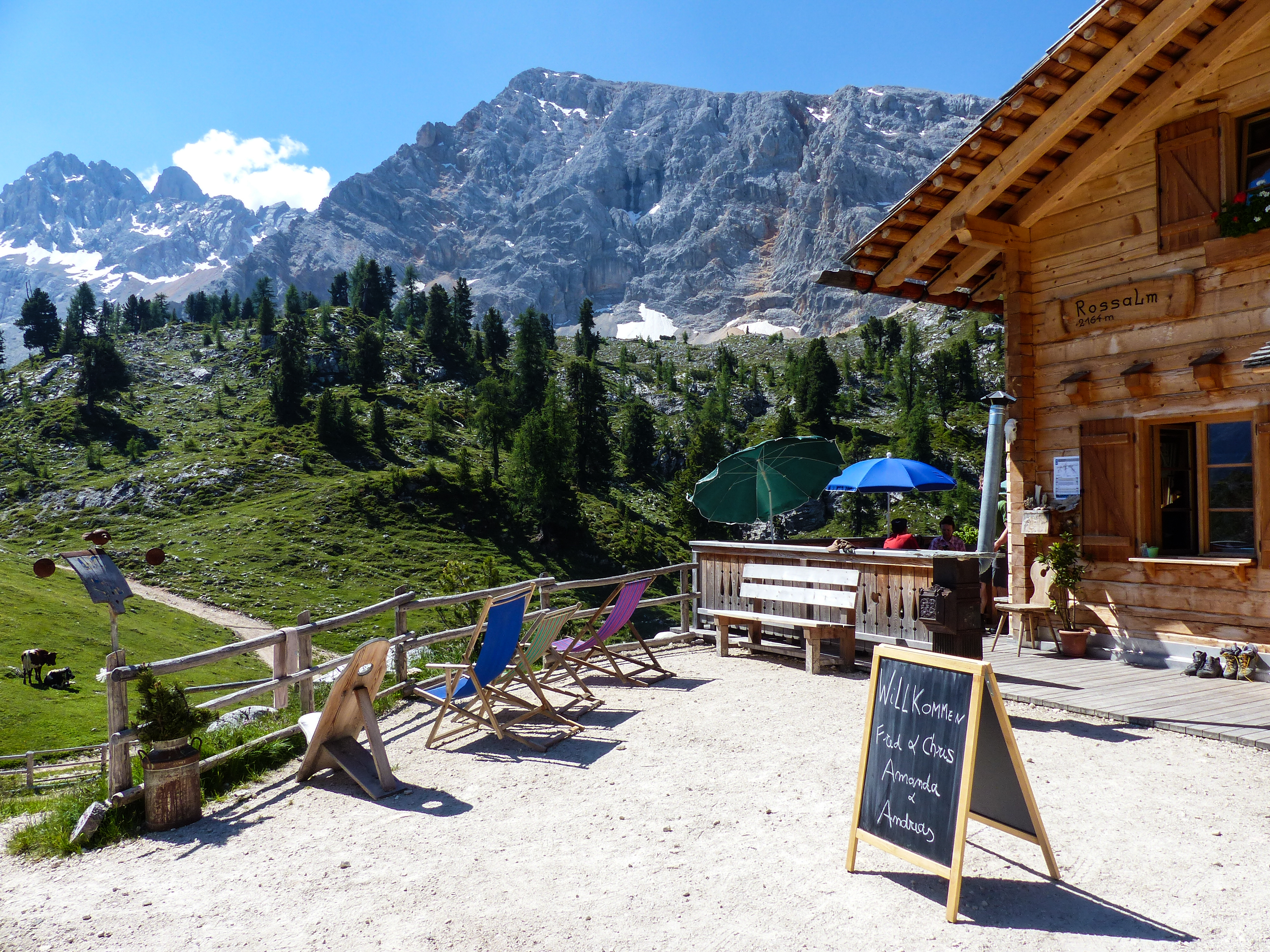 If mountains, high Alpine lakes and challenging daily treks are more your style, consider The High Dolomites, a seven-night hiking trip through one of Europe's most dramatic mountain ranges. The itinerary includes daily hikes from your country hotel, with options for shorter or longer hikes, depending on your energy level. You'll hike inn-to-inn on this trip, as you cross through high, verdant meadows and lush valleys and past small mountain towns marked by their church spires and vernacular architecture, with the toothy Dolomite range always in view. In the evenings, you'll be rewarded with a hearty meal of regional cuisine, and a soft bed in a cozy hotel. Or upgrade to a 5-star design hotel and pamper yourself with spa treatments, saunas, and rejuvenating pools. 
Complement your mountain adventure by extending your stay in one — or both — of Northern Italy's most magnificent cities — Venice or Verona. In Venice, enjoy two nights in a 3- or 4-star hotel in the heart of La Serenissima, and revel in getting lost in this ancient city's maze of narrow, picturesque streets and alleys. In fair Verona, marvel at the Roman arena, one of the best-preserved ancient structures of its time, and enjoy romantic piazzas, important monuments, and high-end shopping, from your 2-night base of a central 3- or 4-star lodging. 
Visit the Inntravel website to plan your active trip to Italy, request information, or set up a call with a travel advisor.