With 2020 being a year of so much stress and change, it can hard to remember that before coronavirus came along to dominate our lives in every capacity, Brexit had been one of the biggest topics of conversation.
With the reality of Britain leaving the European Union there are a fair amount of questions in regards to whether or not a British person can own/live in a house abroad. Among people affected are those who are interesting in obtaining a holiday home in Italy but aren't sure of the logistics in regards to whether or not they will be able to use it in all of its full capacity.
From January 2021, there will be no free movement between the EU and the UK and although it is not clear what Britain's immigration system will look like, it could lead to an exit from the single market. For Americans and other nationalities looking for a holiday home in Italy, there is the ongoing question of "how much will I actually use this property – does the investment make sense?" A fair question.
There is a lot that remains to be seen so understandably potential buyers could be waiting for more details for quite some time, losing out on favorable house prices currently available right now.
One Option That You Might Not Have Thought Of - Fractional Ownership
One solution, however, proves advantageous even during this tumultuous time. It is possible to invest in fractional ownership of a property abroad in Italy instead of buying a home outright that you have to manage yourself.
Companies like Appassionata offer such options in a beautiful area of central Italy. Brits Michael and Dawn Cavanagh-Hobbs decided to open their company in 2004 after falling in love with the stunning Le Marche region, which borders the Adriatic Sea in central Italy, and decided it was a great place for a holiday home.
Le Marche is a luscious, diverse province rising from the Adriatic Sea and continuing towards the 6,000-foot peaks of the Apennines. In a truly breath-taking landscape you'll discover sunflower fields and vineyards spread across hills like a painting looking out towards the mountains or the sea. Medieval hilltop villages are omnipresent here and traditional festivals continue to delight both locals and visitors. There is an air of authenticity here, as big tours groups typically go for more well-trodden destinations such as Tuscany or the Amalfi Coast.
How it Works 
For those scratching your head on the logistics of this way to own property, here's how it works.
Fractional ownership essentially means part ownership of a property and is a great way to invest in something that grows increasingly in value while also splitting the costs of upkeep with other owners.
Each owner holds an equal part of the title and has five weeks' residency in the property each year. In this way, this permits purchasers to have a stake in an asset without having to pay for the entire property and associated maintenance expenses. These costs are divided equally among the owners.
With fractional ownership, the buyer owns partial equity (shared with 10 owners in total) in a valuable asset without putting up the cash to purchase the entire asset outright. If the value of the property appreciates, the value of the purchaser's equity also appreciates.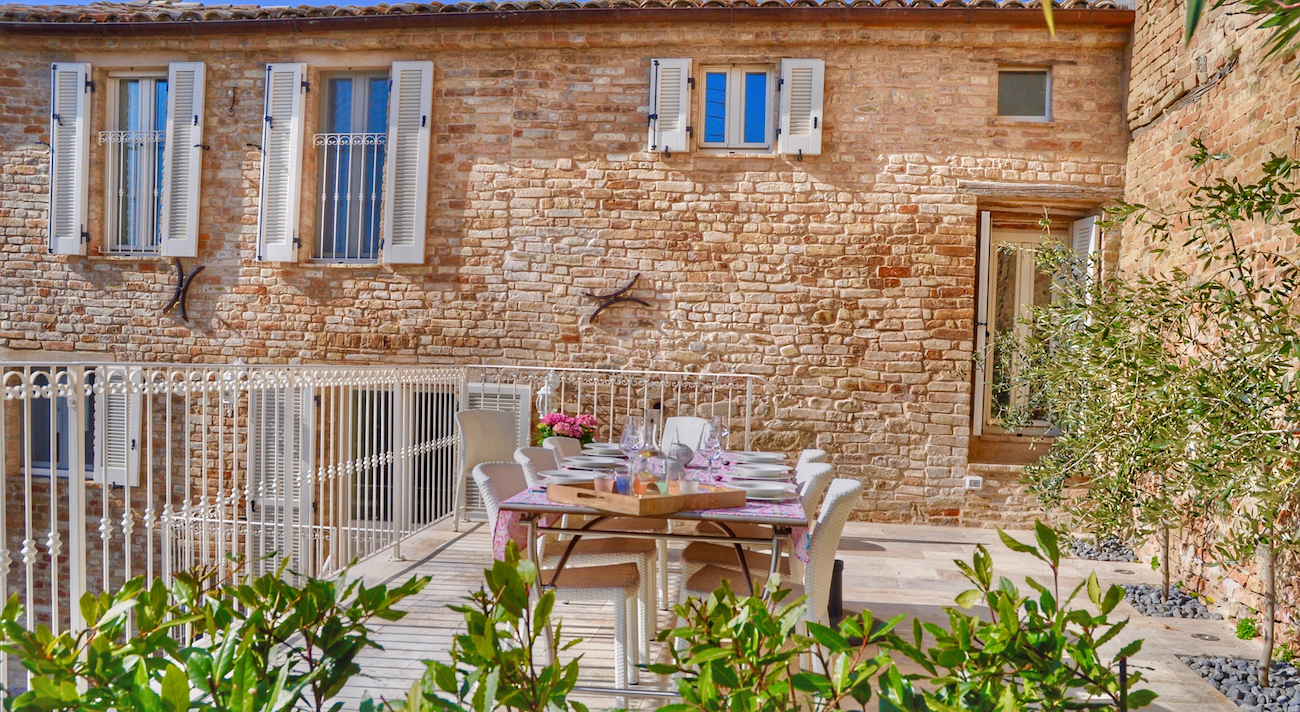 Why It Makes Sense 
While it is extremely tempting to want to purchase a property outright in Italy, one has to ask "how much am I really going to use this?" Because of the uncertainly of the EU and Britain's agreements in the future regarding free movement between the two, it isn't the smartest choice. Many people coming from the US or Australia might only spend a few weeks in Italy per year but like to return to the same place.
As Michael Hobbs noted in Forbes " Between 2004 and 2007 we'd bought several properties in Le Marche intending to renovate them and sell them outright. When we started meeting local holiday homeowners, however, we discovered a common theme; many were unhappy with owning a property they only used for five or six weeks each year. The costs, the upkeep, maintenance, security, gardening, and continual interruptions to precious holidays was taking its toll, and many were trying to sell."
Not only that, the stress and red-tape of embarking on a legal purchase in Italy can easily be overwhelming as well as figuring out the daunting tax system, luckily Appassionata takes care of that process to make it as seamless as possible for owners.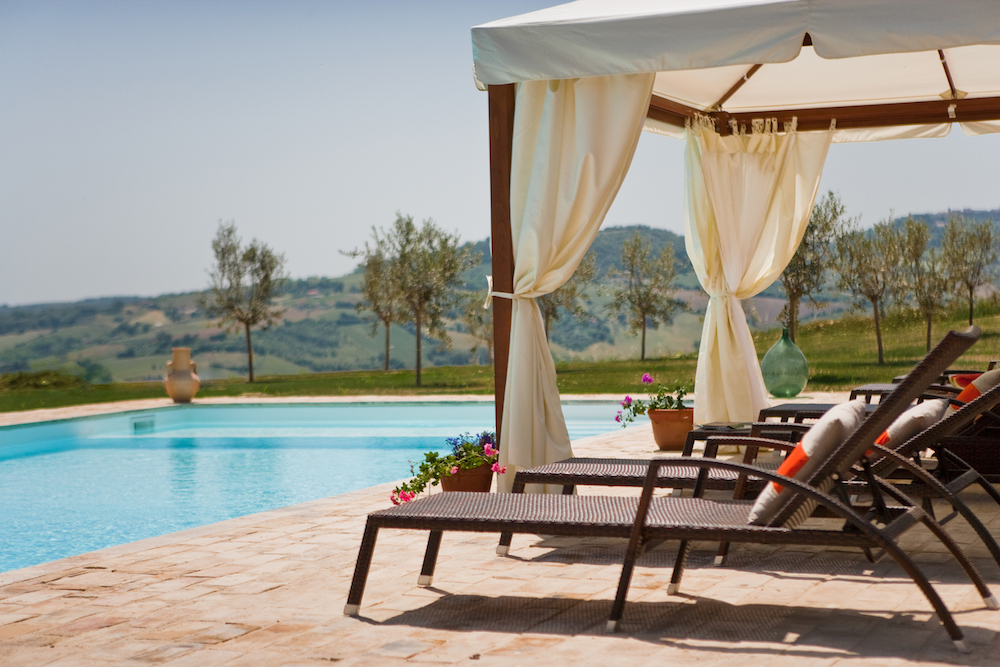 A Stress-Free Way to Own a Slice of Italy 
Most importantly of all, this offers a way for a person to own a beautiful property in one of Italy's most treasured regions. Even more so, in a luxury home that has been meticulously maintained and styled with care. Dawn and Michael's seriously stylish homes combine thoughtful detail with true comfort as they truly seek to create a holiday oasis for owners to come, relax and embrace the Italian way of living for five weeks a year. Owners can come back to the same home, time, and time again, bring friends and family, and create lifelong memories within the local community.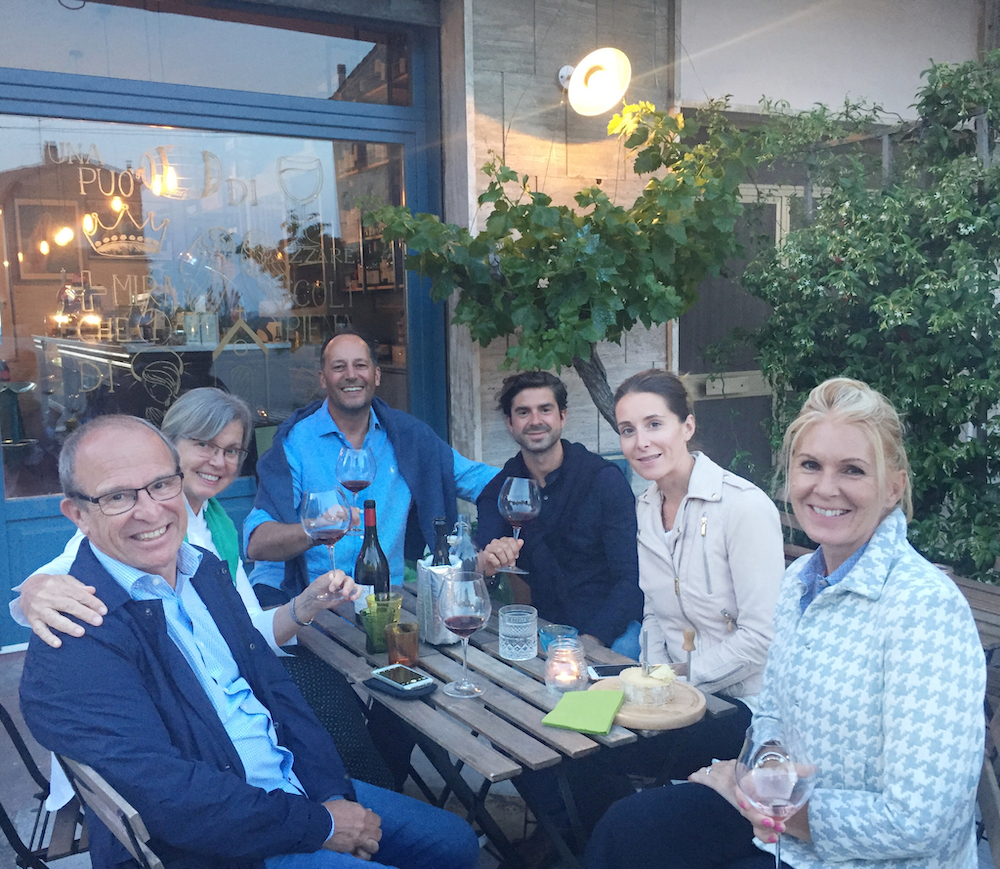 Their latest home available is the stunning Villa Veneto, a historic and elegant Liberty Villa dating back to the 1930s. This lovely oasis is situated in the historic town of Lapedona, with sweeping views and just a short 5-minute drive from the coast. The house is laid out over 4 floors and has been fully renovated and modernized. There are 3 terraces, a jacuzzi spa with 360° views of the sea and mountains, an underground medieval wine cellar, a games room with a pool table, a large open plan kitchen and all exquisitely furnished by the Interior Designer Dawn.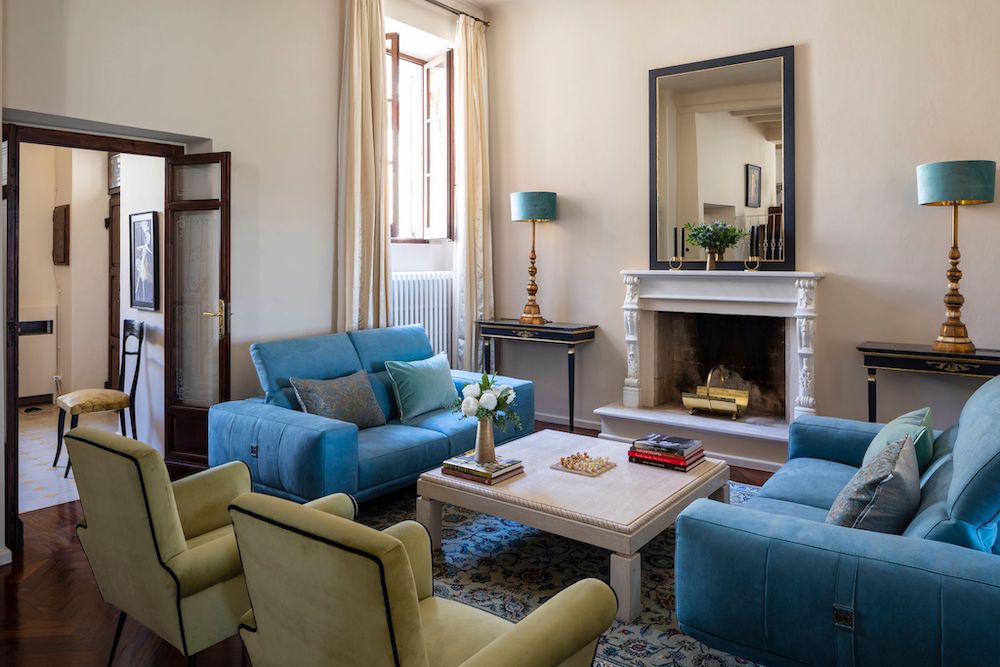 What other Appassionata owners appreciate most is the flexibility and ease in which they can use their holiday home. Deborah, an owner, shares "Appassionata meticulously maintains the property through the year so that when we arrive we can immediately embrace "vacation mode" with no worries. Everything is in full working order when we arrive and we can even have a stocked refrigerator if we arrange in advance"
For those who are curious but don't want to commit outright, Appassionata offers the option to come for a discovery stay. This includes two nights' accommodation (for the cost of one night), a tour of our properties and the local area, and lunch or dinner in one of the many excellent local restaurants.
Fractional ownership is fast becoming the smartest way to enjoy the benefits of owning a luxury holiday home in Italy at a fraction of the cost of buying a holiday home outright, learn more about Appassionata's properties in Le Marche and contact them to arrange your discovery visit today!