Over the course of the last two years, with all the stalled travel plans and on-and-off lockdowns, perhaps you dabbled in and out of a long-held dream to learn Italian. Maybe you downloaded a few language learning apps, watched some Italian films senza sottotitoli (without subtitles), or even enrolled in an online course or two. 
If you've kept up that momentum, though, you may feel like you've maxed out on your progress. Eventually, when we're not conversing "in the wild" with mother-tongue speakers, our skills do hit a plateau. The logical next step? Come to Italy to put your skills into practice — if you've been looking for a sign that it's time to book your next Italian vacation, this is it! 
But here's a hard truth to swallow: When it comes to language learning, not all regions of Italy are created equal. If what you're looking for is an immersive experience, you may be disappointed to go to the land of Dante, put forth your best buongiorno in all the bar-cafes of storied tourist cities, and only receive responses in English. It's tough to hone your skills when people around you are hesitant to let you practice! 
That's where the unspoiled region of Abruzzo and tour operator Italia Sweet Italia come in. If what you're looking for is a committed, community-based, and above all, fun language-learning experience, the new 7-day "Learn Italian, Food & Culture" tour is just the ticket.
Abruzzo is your classroom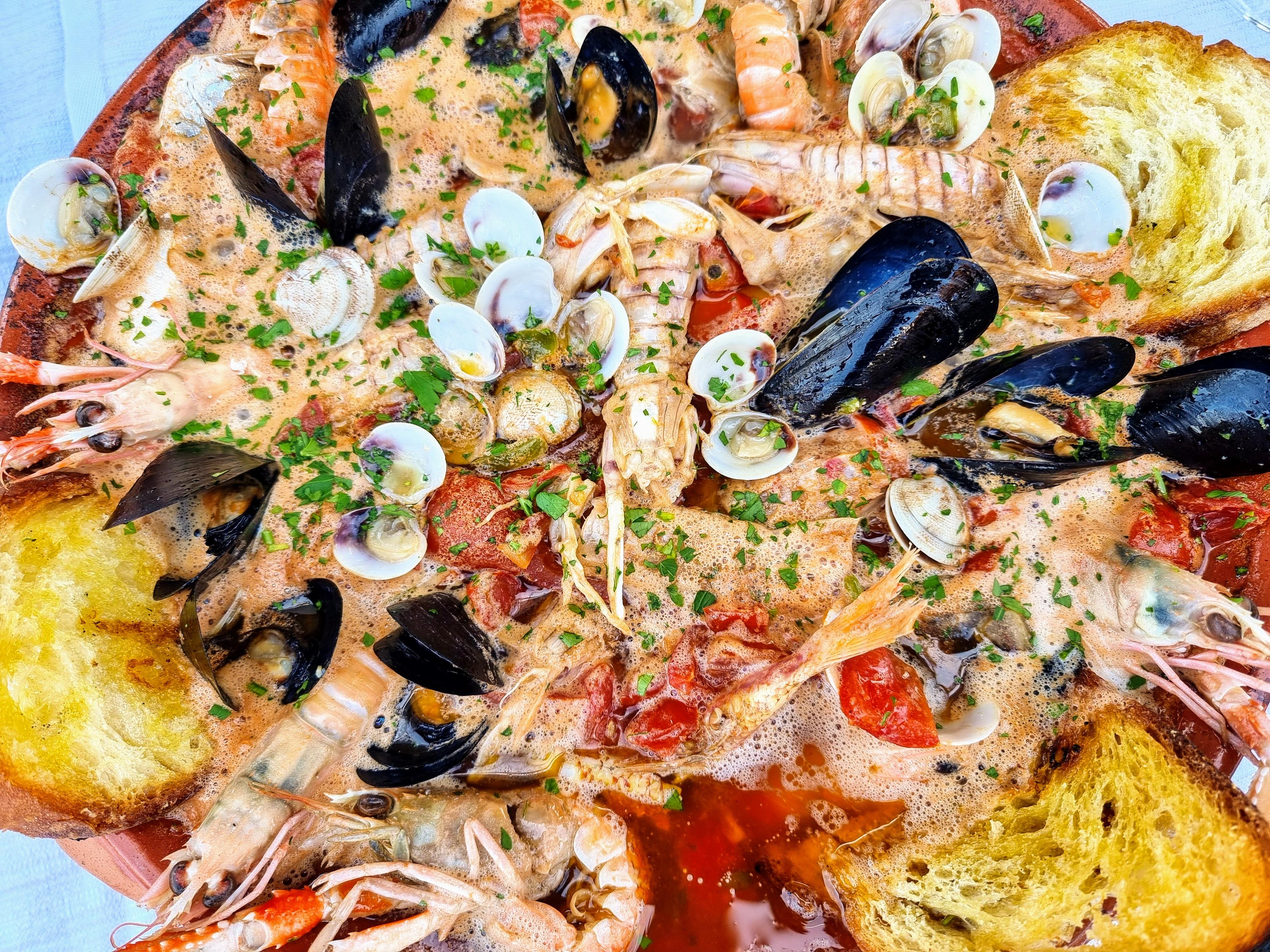 Language learning doesn't just happen in formal classrooms, in lecture halls, or by poring over textbooks and great works of literature. It also happens in covered markets, in line at the cafe or the greengrocer, and in day-to-day interactions with new friends, shop workers, waiters, and all manner of community members. Perhaps above all, in Italy, language learning happens a tavola — around the dining table.
This is something that Italia Sweet Italia founder Fabrizio Lucci knows firsthand. It's why he teamed up with the language school In Lingua to organize a variety of curated culture and culinary-based experiences where you'll get chances to practice your Italian — not at a desk or on Duolingo, but in the field at an Abruzzese farm, for example, or while sipping wine with local producers and fellow travelers, or while exploring an enchanted castle, or even an outdoor art park. 
Like a great Italian meal, the tour experience is "served" family-style. You'll be in the company of other language learners, which will help foster camaraderie (not to mention introduce you to some new friends). Don't get caught in the comparison trap before you begin, either: There's no need to be intimidated. Fabrizio notes that you don't need to already speak Italian. If you once did, but your skills have gotten rusty, that's okay, too: Field classes and experiences are designed for people of different levels. Translators will be on hand to help you out in a pinch, and the flow of authentic wine and food will keep everyone in good-humored spirits! Language learning may be the on-paper goal, but having fun while experiencing authentic Abruzzo is the natural outgrowth of taking part.
The Abruzzo advantage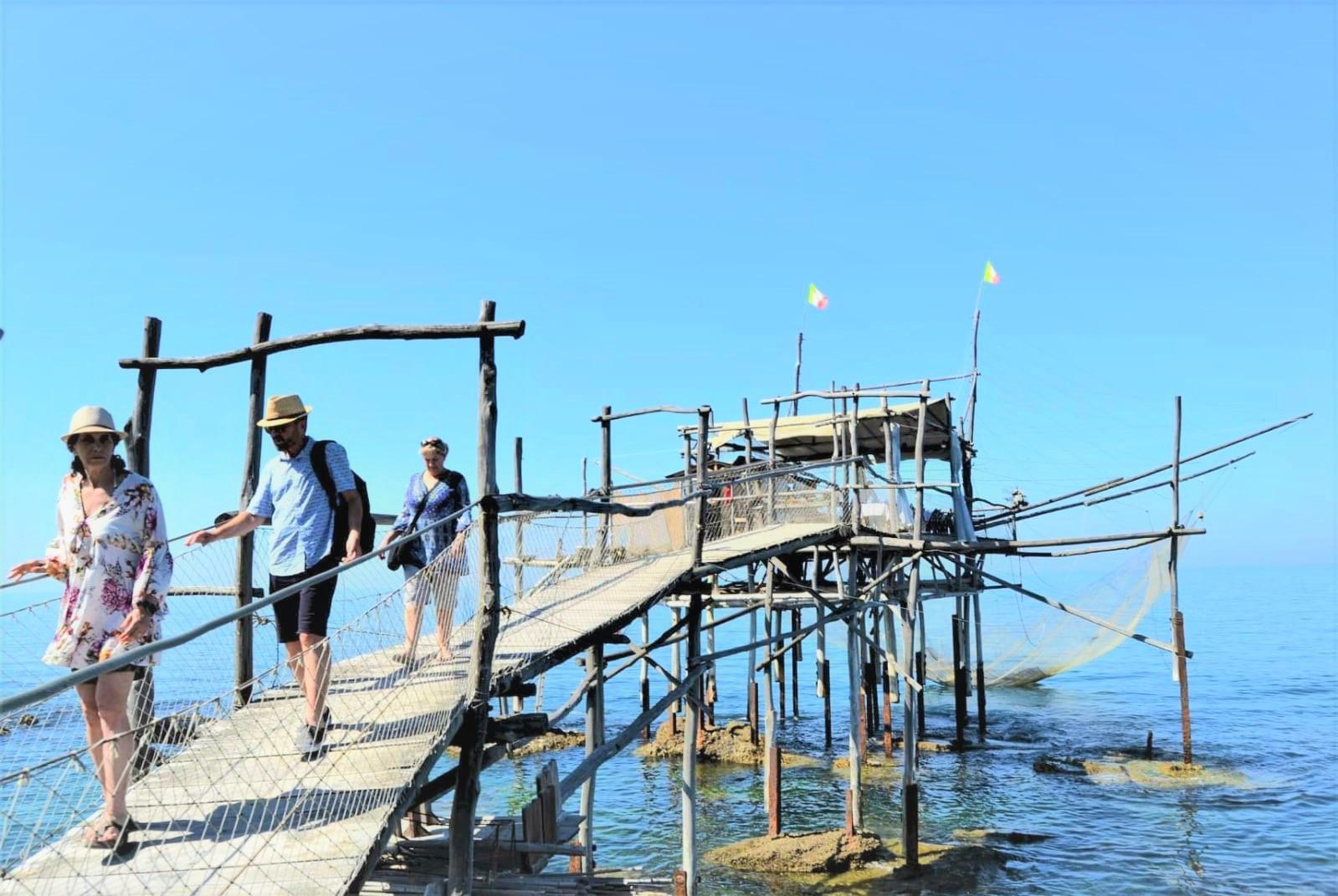 Bordered by Le Marche, Molise and Lazio, beautiful Abruzzo is an agriculturally rich region heavy on natural beauty and traditions and light on tourist crowds. Its landscapes are varied, from beaches along the Adriatic coastline to the mountainous Appenine-dominated west.
Italy offers so many regions ripe for exploration, but Abruzzo is one particularly well-suited to language learners in search of authenticity and adventure. It's far enough off the beaten track that you won't hear English being spoken at every turn (yet, given the hearty cuisine and heavenly landscapes, you're no doubt going to be wondering why it isn't covered in every major "must-see" list or guidebook on Italy). 
On this "edu-vacation," you'll plunge headfirst into life among the local community — again, with plenty of assistance from Italia Sweet Italia's savvy team if you're ever feeling shy. Your home base is Vasto, a charming Adriatic coastal town, home to Italy's second largest lighthouse and the most important Renaissance palace in the region, Palazzo d'Avalos. (The latter, in fact, houses one of the oldest archaeological museums in Abruzzo, along with Neapolitan-style gardens). Perhaps most importantly, though, Vasto has a welcoming, warm population that will put you at ease, and a slew of palate-pleasing culinary traditions. (Local fish stew, the brodetto alla vastese, is a standout dish, mentioned in the acclaimed food writer Mimi Sheraton's 1000 Foods to Eat Before You Die. Beyond brodetto, the colorful produce and other treasures at the Mercato di Santa Chiara always inspire).
Abruzzo's culinary and cultural traditions offer myriad opportunities to learn new terms and forge new connections. Travelers will get the chance, for example, to mingle with fishermen at the region's trademark trabocchi fishing huts, which inspired the name of the coastline they dot. You'll never feel rushed or frazzled in Abruzzo; making fresh pasta with a local mamma after a morning trip to the market is about as intense as your itinerary gets. What's more "Abruzzese" than that?
While the agenda is kept full, you'll also have plenty of time to explore on your own, circling back, perhaps, to some of the farmstays, forgotten medieval castles, nature reserves and marketplaces that catch your eye early in the trip, or simply wandering through town and seeing what you stumble upon in this safe and sleepy town. That's often where the best stories originate (and where your language skills are put to the test!) 
Don't worry, though. Tests and exams are officially off-limits on this group adventure.
More information
Spots are available on the following dates, and full tour details are available on Italia Sweet Italia's website.
October 16-22, 2022
May 7-13, 2023
October 15-21, 2023