Enter Another Dimension at Olafur Eliasson's Exhibition in Florence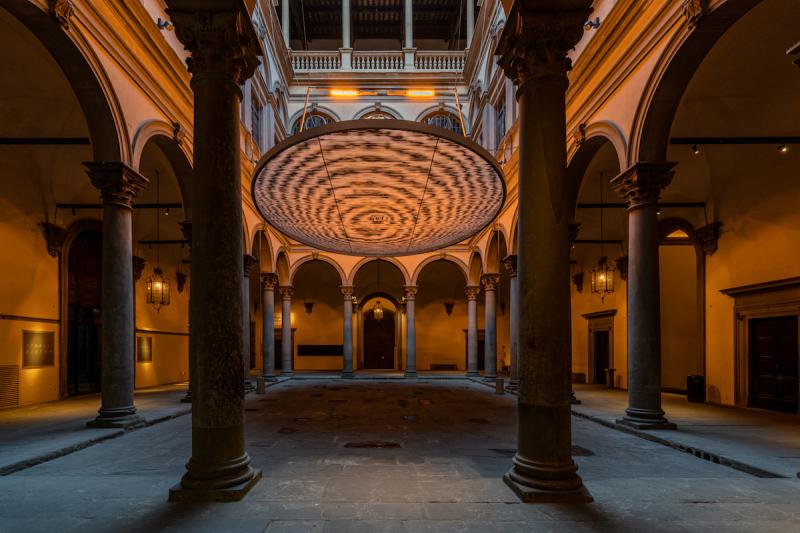 Under the Weather in the courtyard of Palazzo Strozzi / Photo by Ela Bialkowska, OKNOstudio
Olafur Eliasson's installation in Palazzo Strozzi's courtyard is dizzying. The 36 x 26 ft flickering moiré pattern of two overlaid grids called Under The Weather hovers over visitors and seems to move with them as they walk. The topsy-turvy experience is a preview of the artist's most significant exhibition in Italy to date, Nel Tuo Tempo (In Your Time). 
Eliasson's 15 In Your Time installations, which he created with his team in a Berlin studio, make use of light, shadow
This is Premium Membership Content
Subscribe today to gain unlimited access to all of our exclusive Italy intel and much more. For less than the cost of a cappuccino per week, you'll have access to invaluable insights and resources that will enhance your Italian experience.
Join now and start exploring Italy like a local!