Fendi, the Italian luxury fashion company famous for its fur and leather goods, has launched "Hand in Hand," an ambitious project in partnership with select artisans from across Italy, celebrating traditional craft and culture through the lens of fashion. 
"It's a project where I wanted to show what's behind a beautiful product," says Fendi's creative director Silvia Venturini Fendi. "Italy is the country of artisans; we have 20 regions and the idea was to select one for every region. What I wanted really was to show and to support those incredible people that are artisans - but to me they are more than artisans, they are artists - and the technique they use, which is totally by hand. Hand manual work to me is so romantic."  
The "Hand in Hand" project by Fendi has picked various ateliers and workshops, one from each region of Italy, to reinterpret the iconic Baguette bag - designed in 1997 by Silvia Venturini Fendi herself - through local craftsmanship, transforming the bag into an authentic 'objet d'art.' Each limited-edition baguette will carry the name and location of the atelier that has produced it along with the golden "FENDI Hand in Hand" logo.
"Every bag is going to look different because the imperfection of the handmade is what makes it so interesting and beautiful," says Fendi.  
The first bag was presented during the Fall / Winter 2020-2021 fashion show, and it came from Tuscany. It is a leather baguette made by the Florence-based Peroni atelier, which makes plant-based, natural leather goods all by hand in small quantities. The Baguette is produced from a single piece of leather, hence no seams, during a long, painstaking process that uses a traditional technique known as cuoio artistico fiorentino: after being wet, the leather is placed on a wooden mold, which allows it to acquire the desired shape.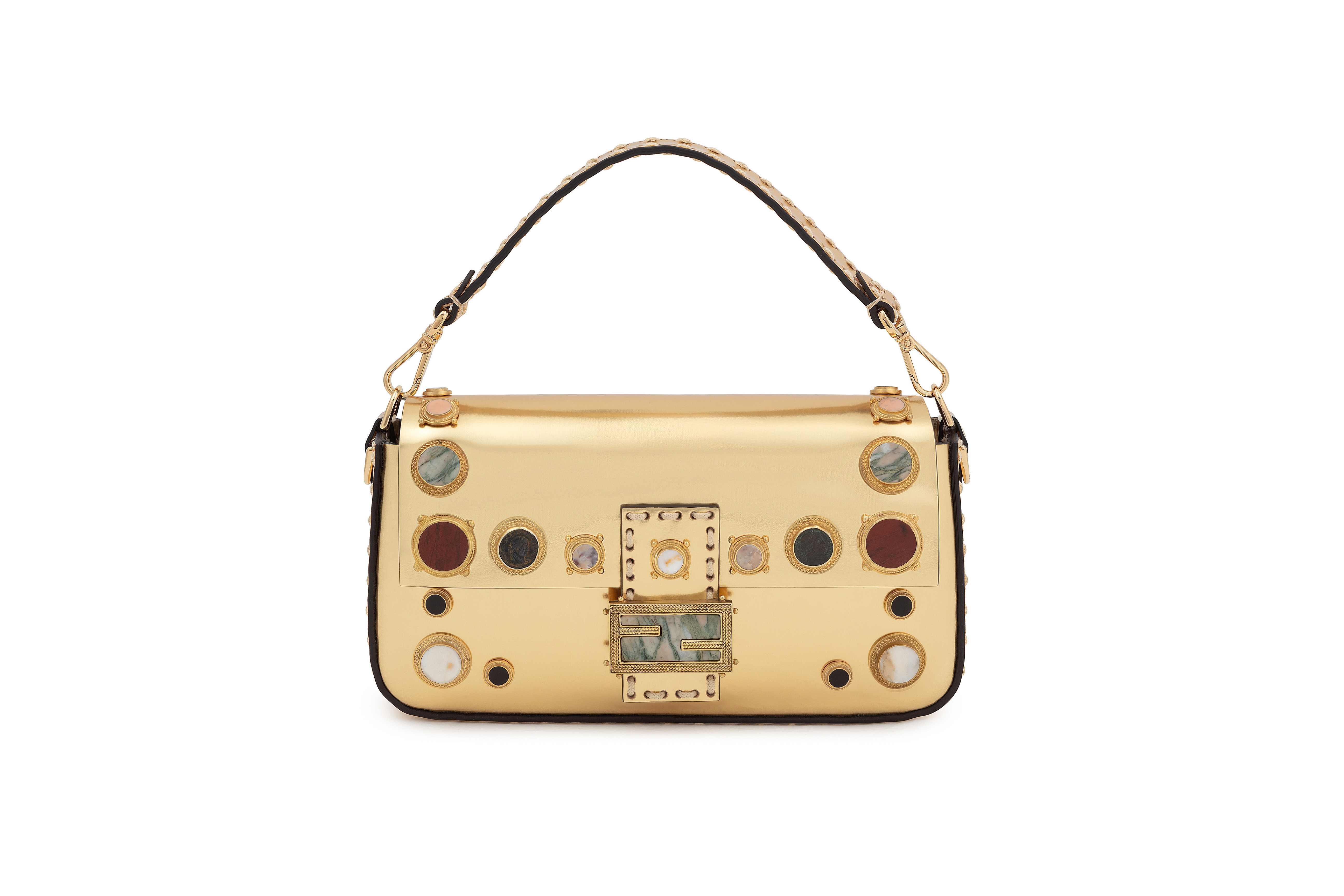 In Rome, birthplace of Fendi, the rich tradition of marble inlays blends with the processing of silver and gold in the work of master goldsmith Massimo Maria Melis, whose renowned atelier-boutique stands on in Via dell'Orso, in the heart of Rome. For Fendi, Melis has applied gold-plated silver decorations on the leather Baguette bag using a special technique dating back to ancient Rome, called 'granulatura.' The front of the Baguette features two precious authentic bronze coins depicting Roman emperors.
"I really wanted to work with people who have been cultivating those [artisanal] skills for centuries, some of them doing these techniques from generation to generation,"says Fendi. "I chose the very best people that are doing unique kind of things."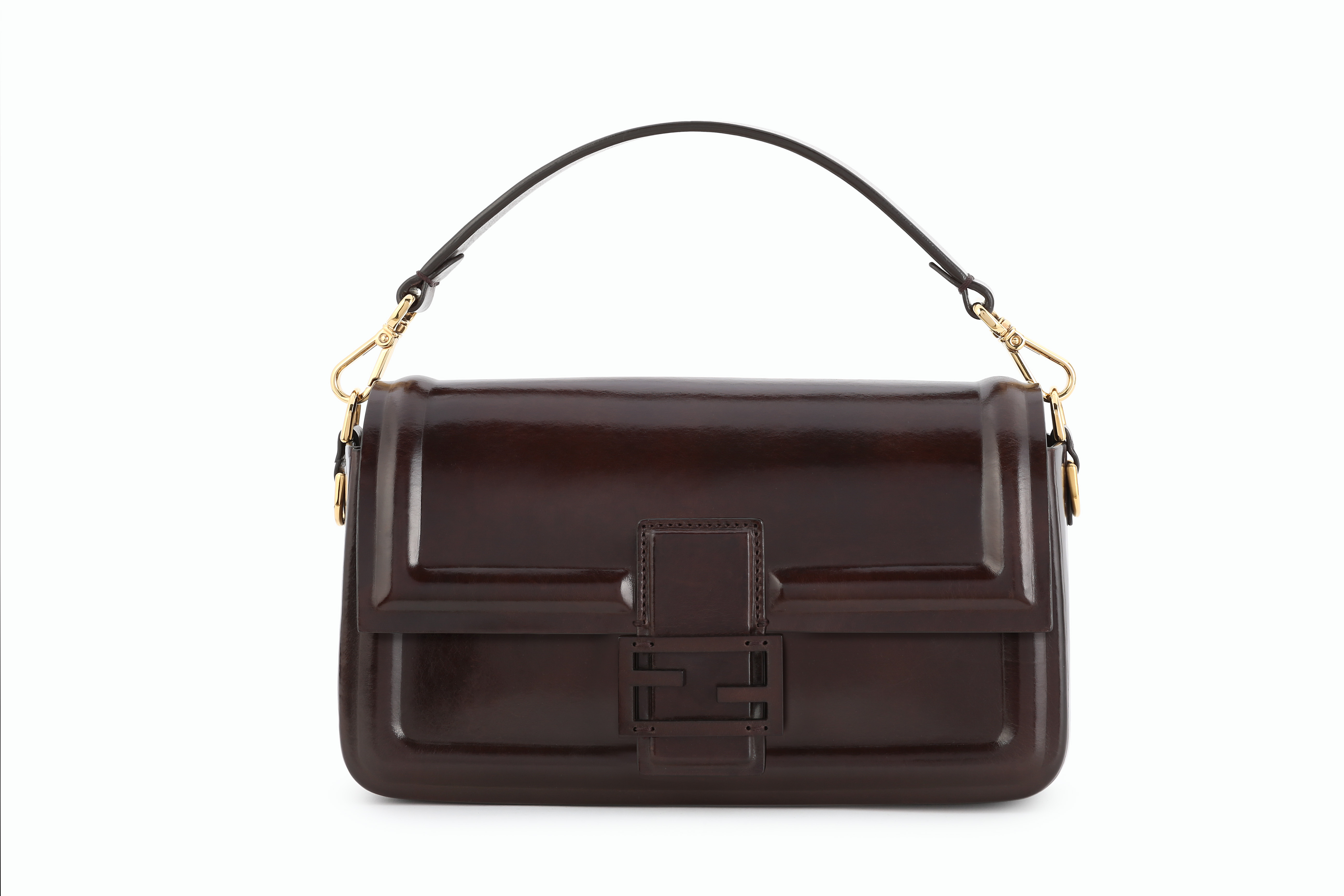 For Fendi, the "Hand in Hand" initiative testifies to the deep admiration that the company has for the ancient crafts of Italy and represents a crucial step in the company's commitment to support Italian artisans, who keep alive precious, traditional techniques passed on from generation to generation, sometimes for centuries. For Fendi, this is what is at the heart of the Made in Italy, and it is important to safeguard it now more than ever. 
The idea is to extend the project to pay tribute to the best artisans around the world. 
Fendi's Baguette is often considered the world's first 'it bag.' It was popularized on the beloved Sex and the City TV show; the Baguette was a favorite of Carrie's. Show fans may recall the scene where she was mugged; when the robber commanded, "Give me your bag," she replied, "It's a Baguette!" 
See more Hand in Hand baguettes down below and on the dedicated page of Fendi's website. All photos courtesy of Fendi.