Why do we feel the need to connect with the past? Should we know intimate facts of our family history? 
Wendy Ridolini, editor of Sunflower Publishing believes that celebrating your family traditions, embracing your culture and understanding where you came from can open your eyes to how beautiful and unique you are. It can also give a boost to your sense of self-worth and belonging. Research done in the 1990s by American psychologists found that the more children knew about their family history, the stronger their sense of control over their lives, the higher their self-esteem and the more successfully they believed their families functioned.
Why do we feel the need to connect to the past? Is it important?
Yes. Our ancestors can be abstract but if you take time to get to know them, the rewards are great. "We all feel stronger if we are part of a tapestry," says Stefan Walters, a family therapist. "One thread alone is weak, but, woven into something larger, surrounded by other threads, it is more difficult to unravel."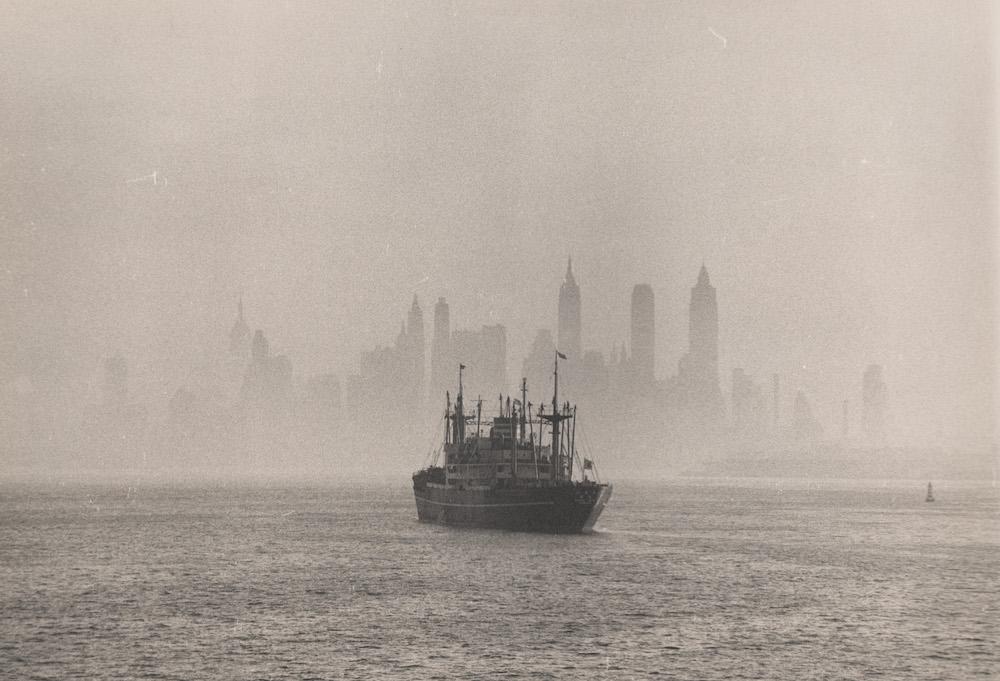 Between around 1880 and 1924, more than four million Italians immigrated to the United States, the majority fleeing grinding rural poverty in Southern Italy and Sicily. Today, Americans of Italian ancestry are the nation's fifth-largest ethnic group. Most planned to stay a few years, then take their earnings and return home. The immigrants often faced great challenges. Unskilled immigrants found employment primarily in low-wage manual-labor jobs and, if unable to find jobs on their own, turned to the padrone system whereby Italian middlemen (padroni) found jobs for groups of men and controlled their wages, transportation, and living conditions for a fee.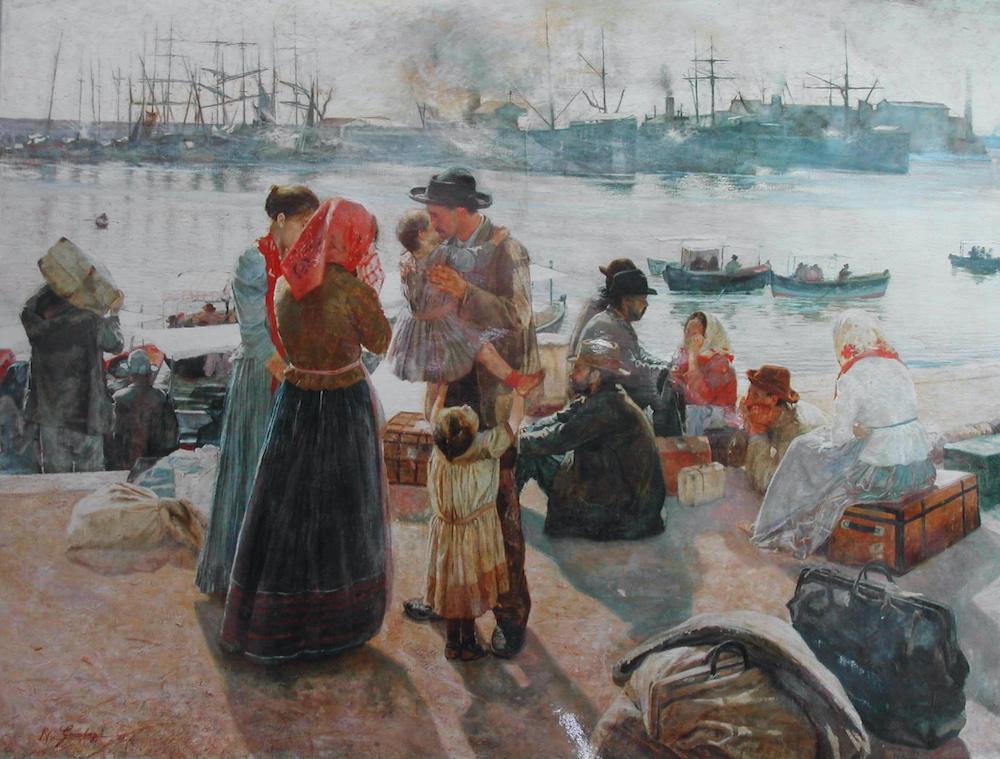 Italian women who arrived during the period of mass immigration had to adapt to new and unfamiliar social and economic conditions. Mothers, who had the task of raising the children and providing for the welfare of the family, commonly demonstrated great courage and resourcefulness in meeting these obligations, often under adverse living conditions. Their cultural traditions, which placed the highest priority on the family, remained strong as Italian immigrant women adapted to these new circumstances. Even today, eating and celebrating together play an important role in creating social cohesion and a real sense of belonging. Family life is the foundation stone of Italian culture and is characterized by loyalty and closeness.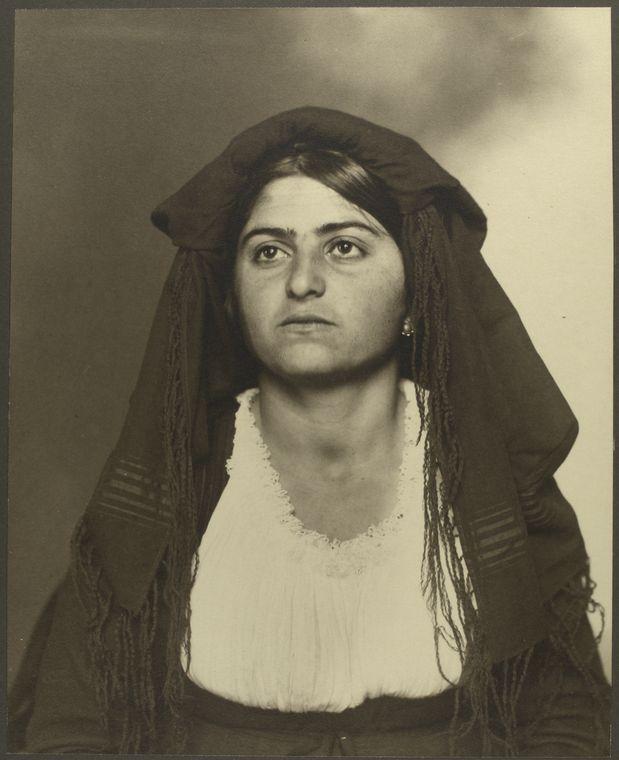 One of the members of the National Organisation of Italian American Women (NOIAW) writes.
"Growing up, I was forever surrounded by strong Italian Aunties. Eleven to be exact, all sisters to my grandmother. These women were purposeful, unreserved, and compassionate." 
Do I need any experience to research my family history or write about it?
No. Just follow your heart. Roberta Scipioni Ball was born in New York, the third of eleven children. Her father was the son of Italian immigrants. After thirty years working in medicine and research, she applied her skills of discovery to embark on a fascinating journey into her family history. In her second novel, 'The Peasants of Abruzzo,' Roberta explores the lives of her paternal ancestors. She describes their life of ignorance and poverty in the forgotten and mysterious region of Abruzzo and their desperate journey to escape to a better life in America. With a sense of connection and continuity, Roberta illustrates the fierce determination of her ancestors and their unyielding resolve to survive. These qualities of character will be a legacy for future generations. 
How can I bring my ancestors' stories to life? 
Writing and publishing a family story is a challenging, exhilarating and creative enterprise – but it can be a daunting task. A writing retreat is the perfect place to nurture your creativity. It gives you the skills and confidence to find the right structure for your story, define the scope and content of your subject. Being with other writers helps to reflect and focus on who you are and how you can engage your readers if you want to publish your work. Experienced tutors show you how to organize your paragraphs, chapters, sections, stories so that the story flows but you can construct your family history in whatever format and genre appeals to you. Sharing, brainstorming, stepping back, reflecting, discussing, writing prompts and editing are all valuable parts of the final accomplished piece. Help, support and encouragement are always at hand.
Pat Tinto, the President of the NOIAW has her own reasons for wanting advice and encouragement on her writing her 'backstory'. As the daughter of Italian immigrants from Abruzzo, her grandfather was a noted chef from the Villa Santa Maria (Val di Sangro, province Chieti) whose hotel was commandeered by the Germans during WWII. Allegedly, he was successful in helping the town hide a number of Jewish families in spite of the looming presence of the Nazis. It is a fascinating piece of social history and should be preserved and shared.
Is there a story inside you, waiting to get out? 
A writing retreat brings people together from all walks of life, backgrounds and cultures - a great place to share your writing journey with others.
Open the gates to your creativity and join us on a creative writing retreat in beautiful unspoiled Abruzzo, the heart of Italy. Enjoy a week of writing and relaxation in this spectacular region of Italy. Rich and authentic in its culture and history, Abruzzo will open your eyes to the hidden potential in your writing.  Medieval hilltop towns, snow-capped mountains, national parks, sandy beaches and of course, designer shops. No crowds, easy access from Rome and its own airport in Pescara. Feel inspired by the breathtaking views as you relax by the pool. There are no interruptions or distractions here. You are free to write as much or as little you want.  It's the perfect place to focus on creating your story. Arrive with an empty page or a work in progress. All are welcome.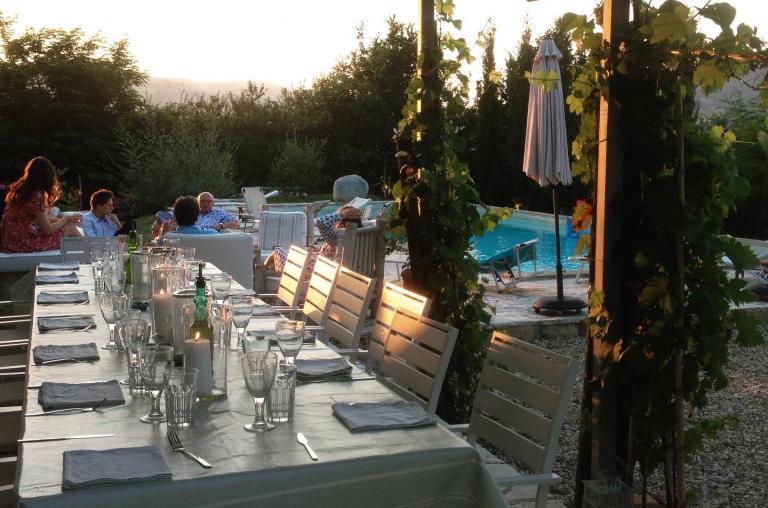 2022 dates now available
24 April to 1 May
Your tutors are:
Wendy Ridolini - editor of Sunflower Publishing. She offers advice and expertise on editing, self-publishing in paperback, e-books, audiobooks, marketing and promotion and building your author platform. Cesca Major -  a novelist and screenwriter. She has written 12 books published in 10 countries. Having worked in television as a presenter, Cesca enjoys live events and festivals. She regularly vlogs writing tips and teaches creative writing at the Henley School of Art.  
Where do I stay?
Casa delle Rondinelle (House of Swallows) is 2km along a quiet hillside track 10 minutes from Castiglione Messer Raimondo/ Bisenti. It is a large and luxurious farmhouse with a large terrace at the front which overlooks the pool with an attractive covered gazebo for lazy lunches and long dinners and a lovely sitting out area with a gas BBQ and lovely bamboo and rattan seating for drinks, watching the sunset.               
We offer 7 nights full bed and board. Morning workshops, a choice of afternoon activities, a 1:1 with a tutor to discuss any aspect of your work, Q&A zoom sessions with other published authors, optional excursions to get a 'taste of Abruzzo'. We also have double rooms available at the nearby B&B farmhouse, Colle Paradiso
For more information please visit the website www.sunflowerpublishing.com and sign up for the writing retreat newsletter or email  sunflowerpublishing23@gmail.com.