Ed.: The Inspired Stays series highlights hotels we love around Italy. Each property is independently reviewed by an Italy Magazine writer, who is generally hosted on a complimentary basis. Our contributors do not accept compensation or gifts in exchange for specific types of coverage. We only showcase properties we would genuinely recommend overall.
Why we love it
As its kitchen-sink name might suggest, the recently renovated Helvetia & Bristol Firenze, StarHotels Collezione combines a glut of disparate design elements — from Renaissance to Grand Tour to contemporary pastiche — into a compelling five-star package, right in the heart of Florence's historic center. Attentive, friendly staff are available at every turn, from the colorful lobby bar and restaurant to the minimalist subterranean Roman baths.
What to expect
Not far from Piazza della Repubblica, the 19th-century hotel exudes the classic luxury for which it's long been known, albeit with generous dabs of eclecticism. Its popular lobby bar and restaurant keeps things buzzy, but rooms are tranquil. Those seeking extra calm can venture underground to the renewed Roman baths, which make good on the hotel's aim to infuse its many layers of history with a distinctly modern edge.
Background
Initially catering to the leading figures of the Grand Tour, from Igor Stravinsky to Bertrand Russell, the property was acquired by StarHotels in 2016. Following dramatic renovations in 2021, the hotel added an adjoining palazzo which once held the Banco di Roma and the ancient Roman baths found therein.  
Location, location, location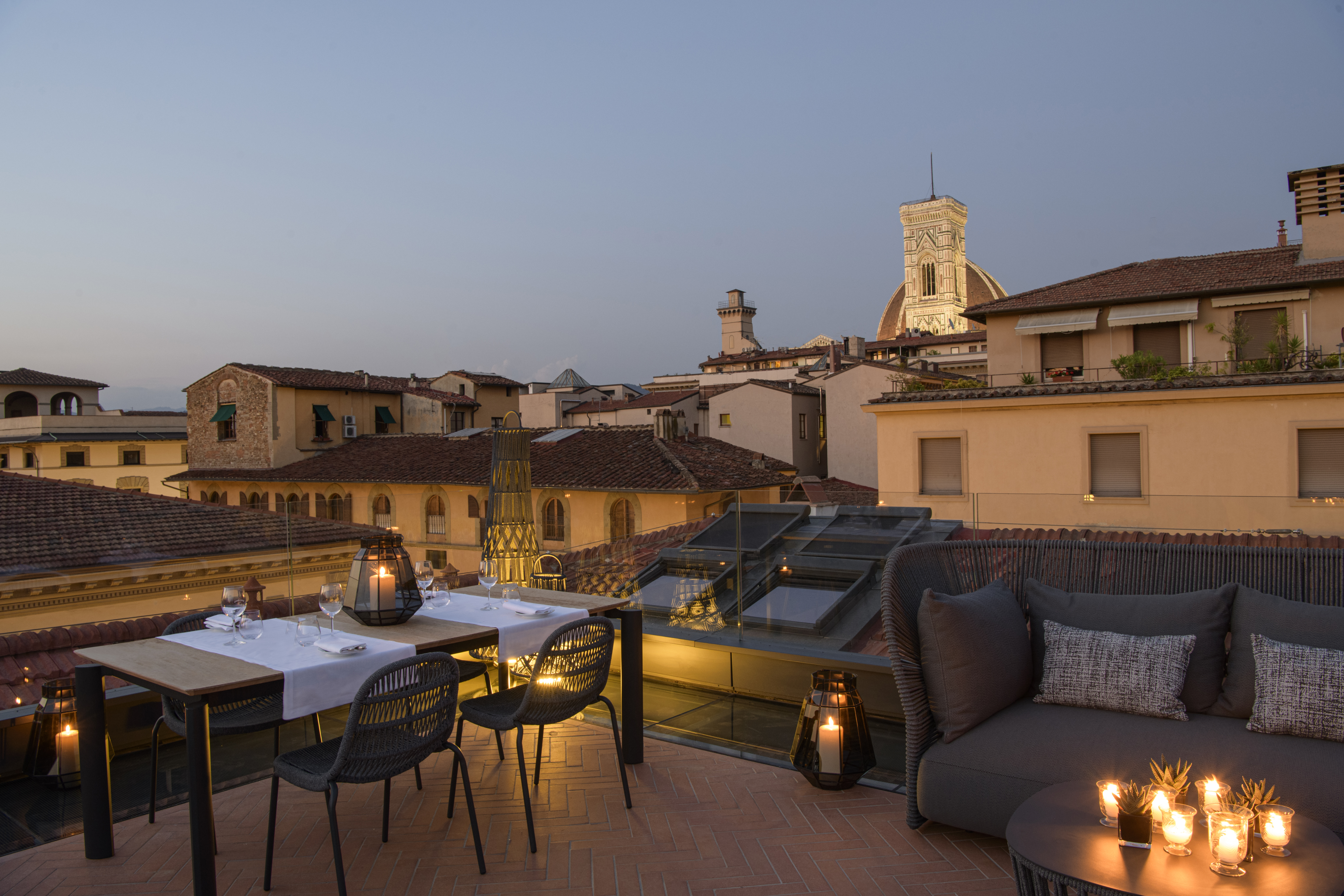 In the midst of Florence's high-end shopping district and adjacent to Palazzo Strozzi, the Helvetia & Bristol is in the thick of it, with the train station, the Duomo, and the Arno all a short walk away. Though nestled on a relatively calm side street, those looking for urban dazzle will find it here.
Where you'll sleep
64 classic "Helvetia" rooms feature original colored marble and antique furniture; 25 "Bristol" rooms have a more modern aesthetic by famed designer Anouska Hempel. My "Bristol" suite was dressed in stately pewter and brass with mirrored accents, plus fresh flowers and custom-etched crystal. The "his-and-hers" waterfall shower was particularly lavish, though I envied the Presidential Suite's standalone bath and fireplace; some very minor drainage issues in the sink did show the property's age.
Dining & drinks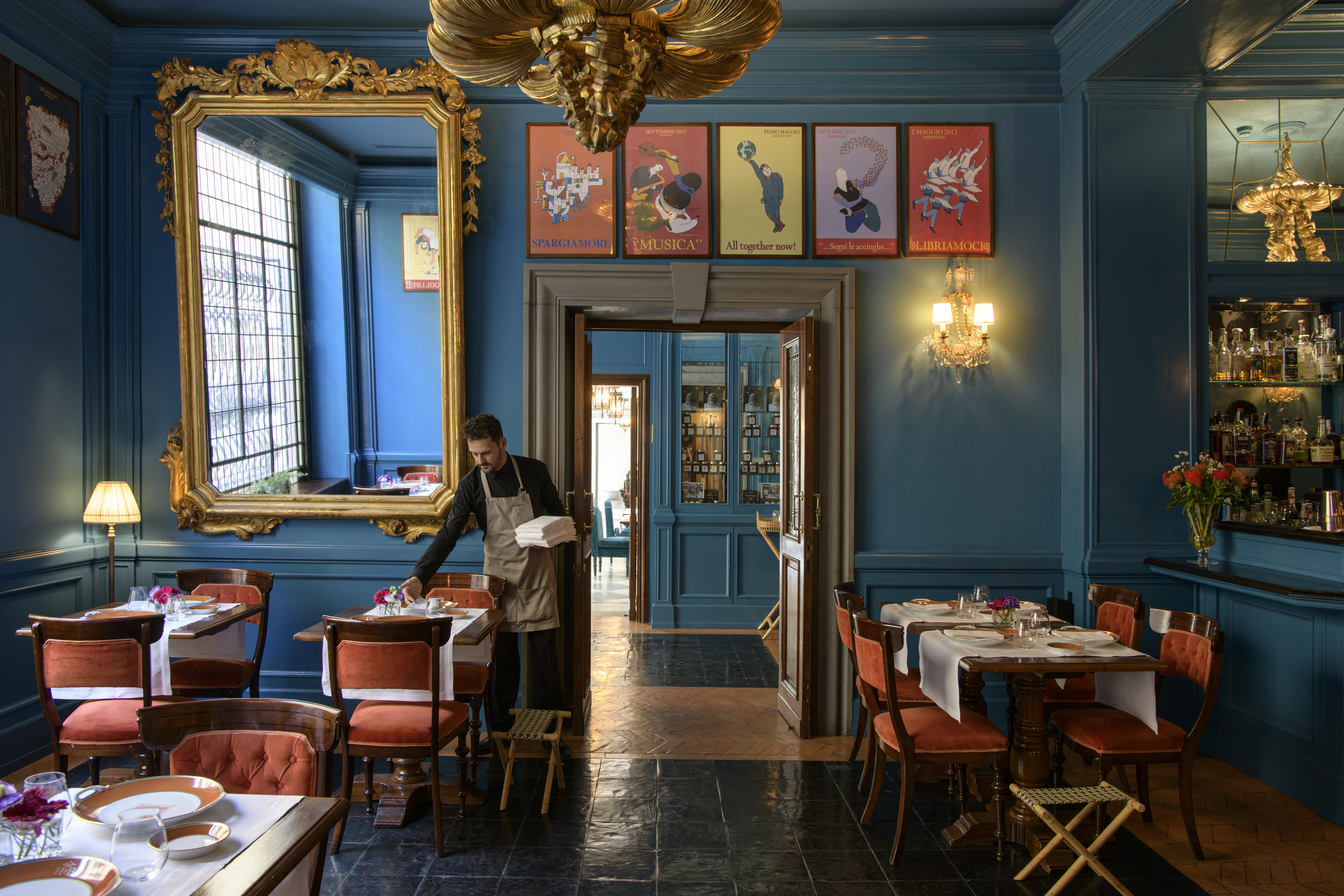 The hotel hosts a swanky Strozzi-area outpost of the beloved Florentine restaurant Cibrèo, founded by the late Fabio Picchi and long considered the culinary soul of the Sant'Ambrogio neighborhood. From the upscale Ristorante & Cocktail Bar to the casual Caffè to a breakfast buffet from pastry chef Iginio Massari, the dining options are all about classic items done well. At breakfast, expect something for both Italian and international palates, with Massari's pastries as the centerpiece.
Cibrèo's menus carry on the traditions of the restaurant's late founder, presenting Europe's best ingredients — from fresh Brittany oysters to Fassona beef filets — with minimal intervention, alongside an impressive inventory of wines and spirits. 
Service notes
Staff here are truly attentive, providing old-world, white-glove care. Dining service was informed and enthusiastic; multiple porters wait eagerly to carry a bag or open the door; and a dedicated concierge waits in a book-lined lobby niche to help plan your next adventure.
Spa time
After discovering the remains of ancient Roman baths, the hotel decided to open an onsite spa measuring over 5,800 square feet. The space is futuristic, but still offers views of the ruins alongside its Turkish baths, salt rooms, and more, plus a full menu of treatments on offer on a separate floor.
You should know...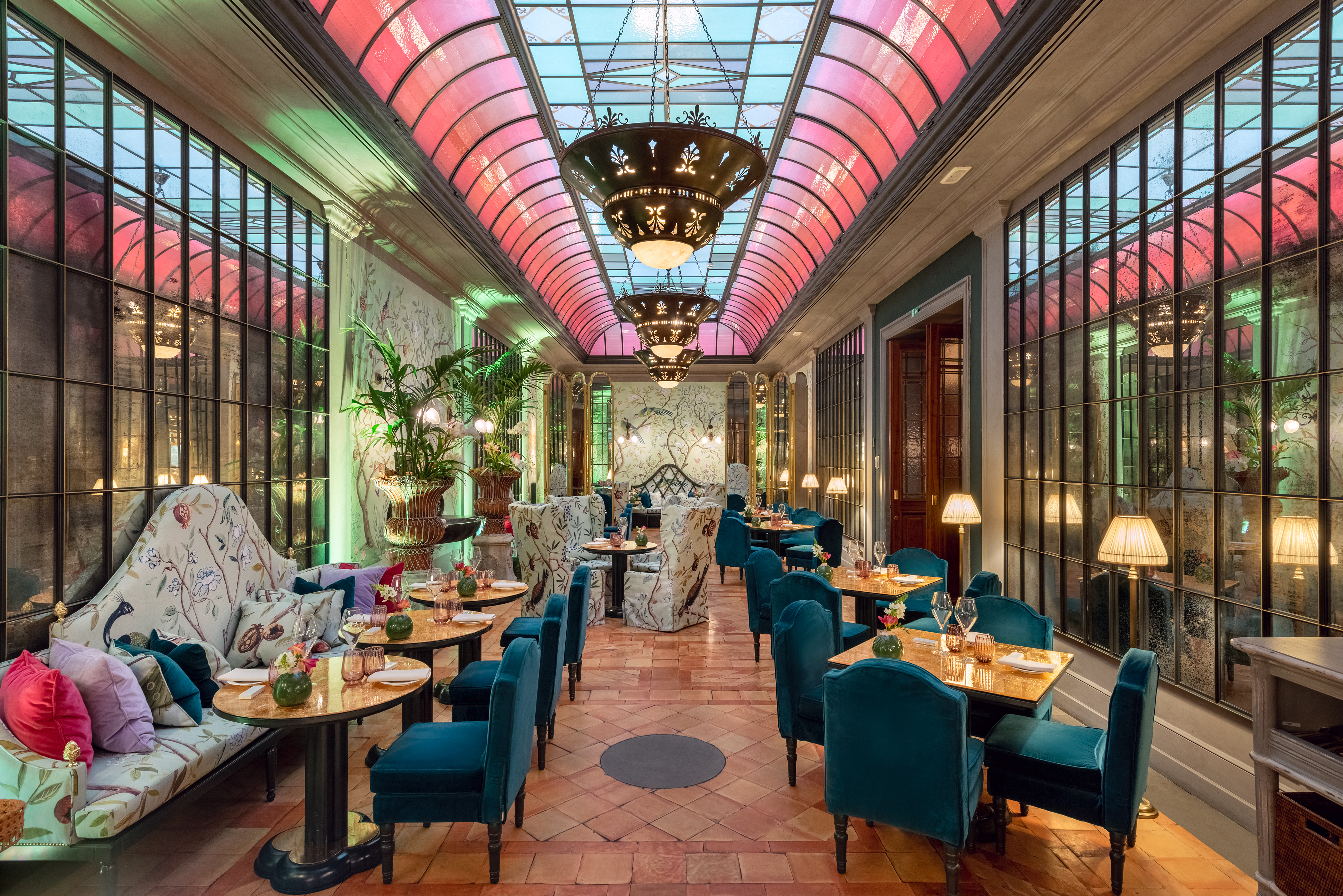 Perhaps the most striking feature in the lobby, the Victorian-style "Winter Garden," features an original stained-glass ceiling with a terrarium aesthetic and is available for private events, including cooking classes. A small, modern gym is also available within the spa.
Accessibility
Elevator available
ADA friendly rooms/bathrooms
Features & amenities
City
Restaurant
Bar
Free WiFi
Parking (paid)
Spa 
Fitness room
Contacts
Helvetia & Bristol Firenze - Starhotels Collezione
Via dei Pescioni, 2
Tel. +39 05526651
Website