Ed.: The Inspired Stays series highlights hotels we love around Italy. Each property is independently reviewed by an Italy Magazine writer, who is generally hosted on a complimentary basis. Our contributors do not accept compensation or gifts in exchange for specific types of coverage. We only showcase properties we would genuinely recommend overall.
Why we love it
Hotel L'Orologio Venezia offers a rare combination in Venice — a quiet, mid-range retreat overlooking the Grand Canal and just minutes from the buzz of the Rialto Bridge.
What to expect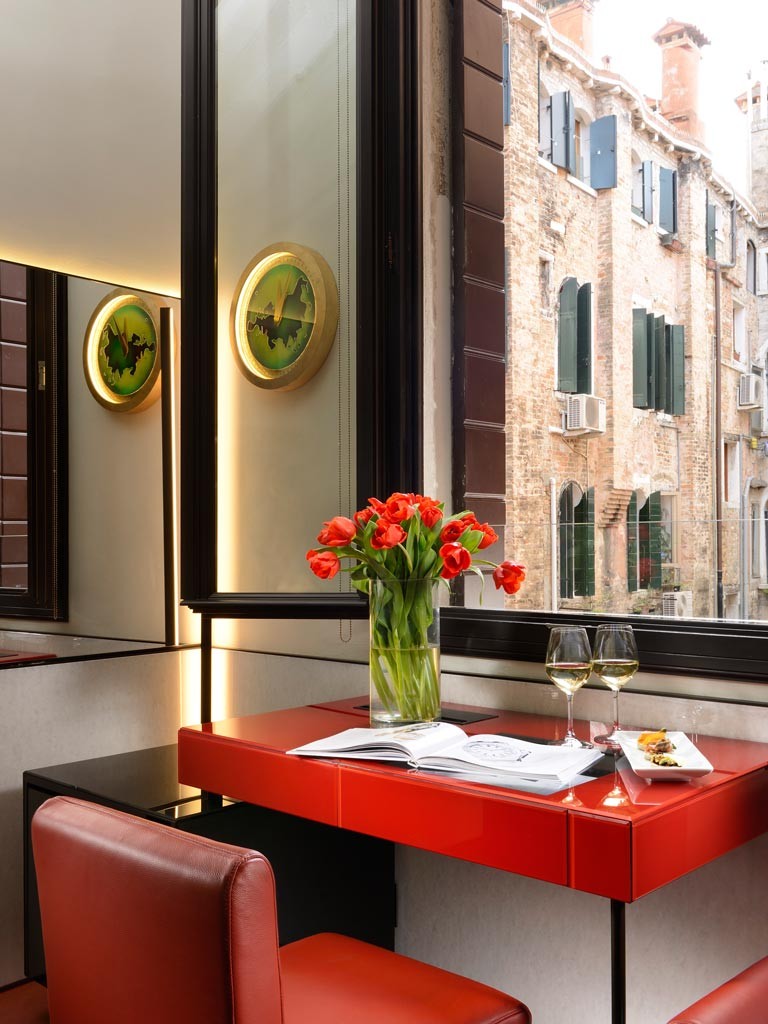 Hotel L'Orologio is a clock-themed 4-star hotel in the San Polo sestiere of Venice, located on the Grand Canal and just a two-minute walk from the Rialto Mercato vaporetto stop. There's a sleek mix of vintage and modern here, but nothing so design-heavy or precious that families won't feel comfortable. The stand-out amenity is the lobby-level bar/breakfast area fronting the canal, and just the overall feel of being in a cool, quiet bolthole amid the chaos of Venice.
Background
L'Orologio Venezia opened in 2014 and, like almost every hotel in Venice, occupies a historic palazzo. It's one of three clock- and timepiece-themed hotels operated by the WTB Group — the others are in Rome and Venice.
Location, location, location
Despite the crowds and nightly party scene at Rialto Bridge just a few minutes away, we were impressed by how quiet the hotel was. Plus, finding a reasonably priced hotel right on the Grand Canal is a bit of a hat trick, which makes L'Orologio a relative bargain in an overpriced city.
Where you'll sleep
The clock theme carries through to the rooms, which are of typical European dimensions — large enough but small by US standards. They're outfitted with dark wood tones set off by bright splashes of color and vaguely mid-century modern furnishings. During our visit on a hot May weekend, two things really stood out: cold a/c and an excellent walk-in shower with strong water pressure. It's worth noting that rooms on the back of the building have fairly ordinary views of the rooftops of Venice.
Dining and drinks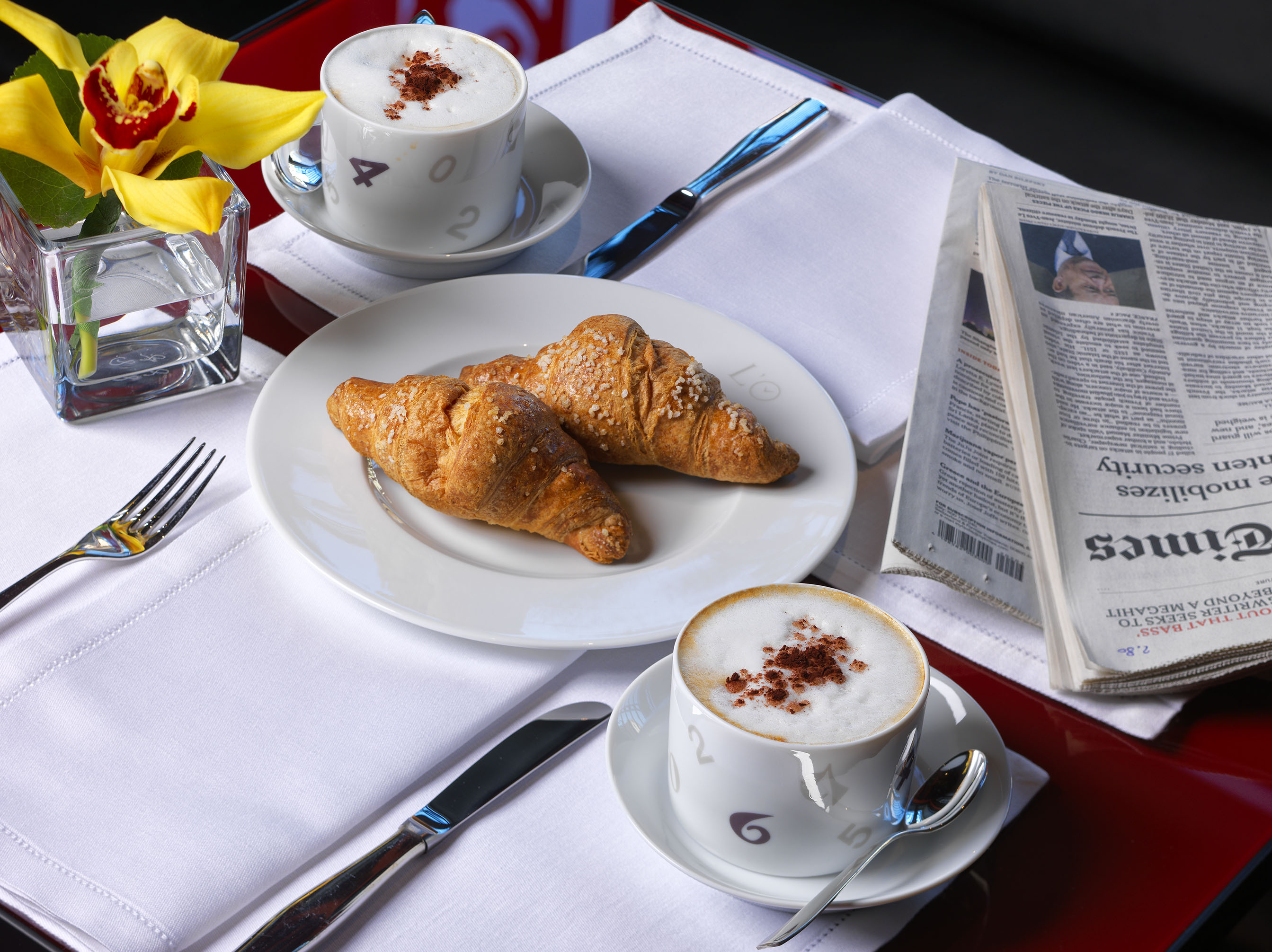 Breakfast is included in all rates and is served buffet style in the lobby bar area. The spread includes healthy options such as granola with an array of toppings, whole-grain and gluten-free baked goods, and juices and prosecco (okay, not as healthy, but yay!). No other meals are offered, but the bar serves light fare all day long and cocktails from aperitivo hour onwards. Since Venice has no shortage of restaurants and bacari, you won't have to wander far to find something to eat or drink.
Service notes
On the busy weekend we visited (but what weekend in Venice isn't busy?), we found service to be cordial, if unremarkable. Still, the general mood and amenities were in line with those of a 4-star hotel — an elevated experience overall, but without the bells, whistles and price tag of a swankier property.
Family perks
Family rooms are composed of two interconnecting superior rooms. There are no other amenities specifically geared to kids, but then again, there's Venice out the front door. 
You should know...
The hotel can arrange bike excursions, trips to the Lido, gondola rides and museum tours. We felt like VIPs thanks to Blacklane, which offered water taxi pick-up right in front of the hotel, a ride to Santa Lucia station, and a sedan service to the Venice airport for my traveling companion — all of it carbon-neutral.
Features & amenities
City setting
Waterfront 
Bar
Free WiFi
Pets allowed 
Family-friendly
Elevator
Contacts
L'Orologio Venezia
Sestiere San Polo - Riva de L Ogio 1777 Venezia                                    
Tel. +39 041 2725800
Website