When we think expats in Tuscany, we think of Frances Mayes' Under the Tuscan Sun; we think of the English patient in the gorgeous Villa San Girolamo and we, decide, pretty quickly, that's it's out the realm of reality and the budget of the average sea changer. 
But there is a part of Tuscany that doesn't cross most expats', or even, most tourists' radars, and is all the better for it. The Maremma is country Tuscany. Tucked away on the region's southern border with Lazio, the Maremma is not Tuscany as you know it. In fact, its inhabitants call themselves Maremmani, and consider their way of life, their customs and their cuisine completely alien to their, frankly, uppity neighbours to the north. 
The Maremma is the perfect Tuscan getaway for foreigners looking to experience arguably Italy's most beautiful region. But don't get me wrong. Living in the Maremma isn't all about the savings. When I first arrived in the area in 2007, I was bewitched. I had been to Tuscany before. Marvelled over Florence and gushed in Siena's Piazza del Campo. But the Maremma is honest, raw and real. The Maremmani are contadini (peasants) at heart. They have no idea why you'd want to visit them, let alone live alongside them, but they'll take you by the hand and welcome you wholeheartedly all the same. 
Bear in mind, authenticity comes with its own difficulties. The Maremma's biggest towns are sleepy rural outposts, where foreigners are few and far between and English is an afterthought. More than a decade later, I am one of perhaps four English-speaking expats in my area. If you are looking for a big community of expats, the amenities that you are used to overseas, the ease and opportunities afforded by city life, the Maremma is not for you. 
Housing costs in the Maremma
The province of Grosseto, the official name for the Maremma, is the biggest in Tuscany. It encompasses snow-capped mountain towns and seaside summer havens, islands and inland outposts with only a handful of residents. Housing prices vary wildly. 
My advice to you is to choose your town very carefully. If you are looking for something a little more urban with passable job opportunities and some school choice, consider Grosseto, Massa Marittima, Orbetello. If you are looking for somewhere that is vibrant in summer, sleepy the rest of the year, consider Porto Santo Stefano, Castiglione della Pescaia, Follonica, Talamone. If you want to live in the quintessential small Tuscan town with all the beauty we associate with it, pick Montemerano or Pitigliano. If you really want to experience what a dying town feels like, but save significantly on house prices, try Monte Amiata's mountain towns – I don't recommend them for any expat.
Prices across the Maremma have dropped significantly in recent years. You can pick up a two-bedroom apartment in most inland areas for €70,000- €90,000. Smaller apartments or those that need work, can drop as low as €40,000. More popular touristy areas, those closer to sea or bigger towns will retail liveable apartments at a little under €90,000. 
Newer country villas, which are really just three-bedroom homes with a bit of land, average €300,000-€400,000. Now if you are looking for expanses of land, rows of olive trees, a historic villa from the 18th century, don't expect a bargain. This is still Tuscany, after all, and while the younger generations are rushing to get out, there are plenty of wealthy Romans, German expats and intrepid Brits who have cash to splash on a second home in the area. Expect to pay around the one million euro mark for a home with heritage or a significant portion of land with the olive trees in tow. 
Remember to ask about land and garbage taxes, which are determined by the size of the property and the location. And always check with your local council that what you're buying is above board, every square metre of it. I have heard plenty of stories of people converting garages or parts of their property designated for other uses into apartments or extra rooms then selling them as such. Not only is this illegal, but it will affect your retail value as square meterage destined for agricultural use or storage is worth less.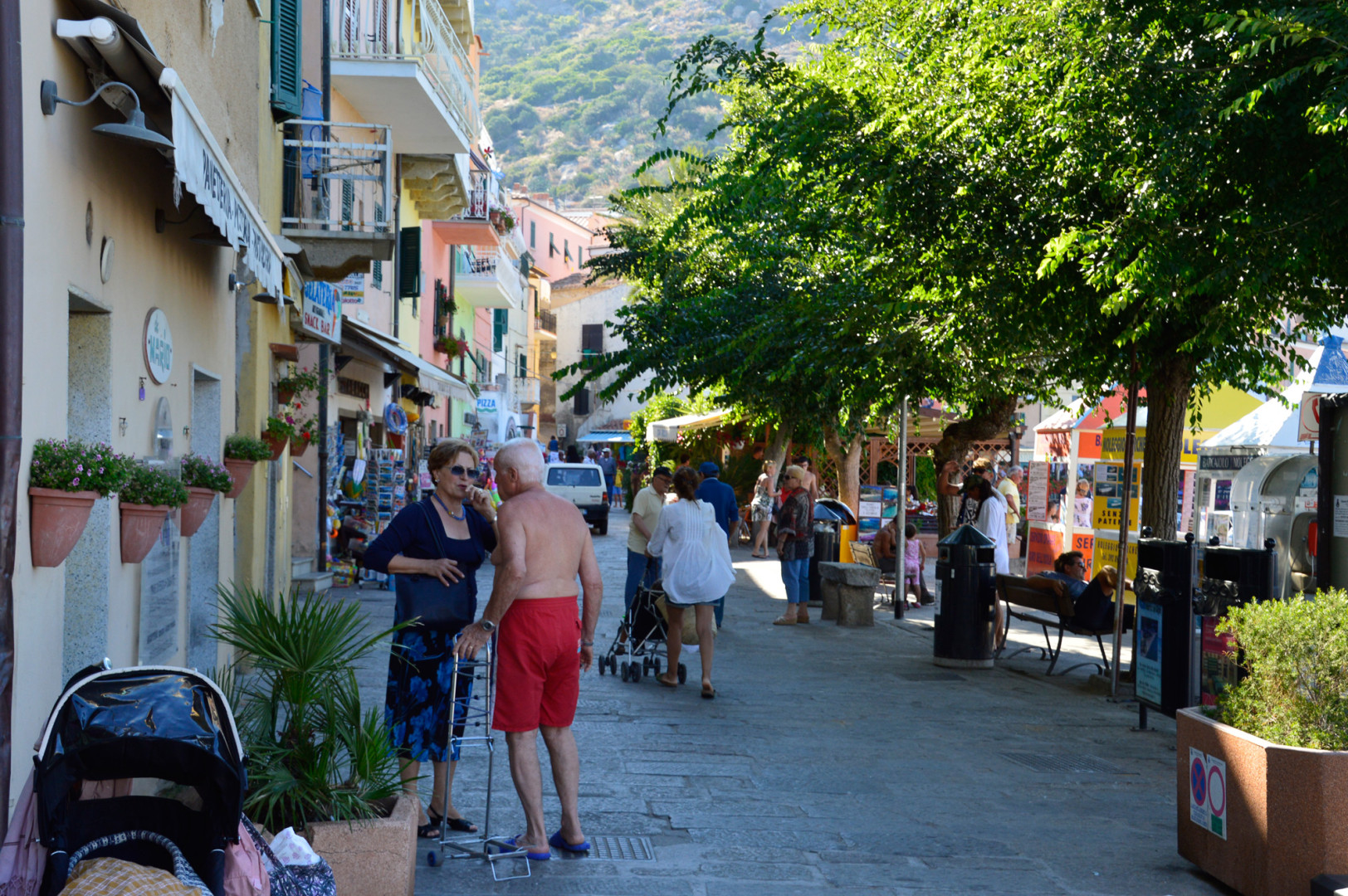 Rental prices
The Maremmani have discovered AirBnB and they love it. Everyone has one, two or a handful of empty apartments listed that app for tourist rentals, but they'll still throw it all in for a steady renter, especially a reliable expat. 
The same rules as above apply. The couple across from me rent a one-bedroom apartment for €200 a month. A much nicer two/three-bedroom apartment averages €400, €600 if it comes with furniture. You'll find a lot of rentals that come with the dark-stained-timber 1970s dining sets you associate with your grandmother. 
While you'll be spoilt for choice with it comes to apartment rentals, you won't find a lot of homes/villas for rent, and if you do, it's a negotiable monthly price that's somewhere in the high €2000s.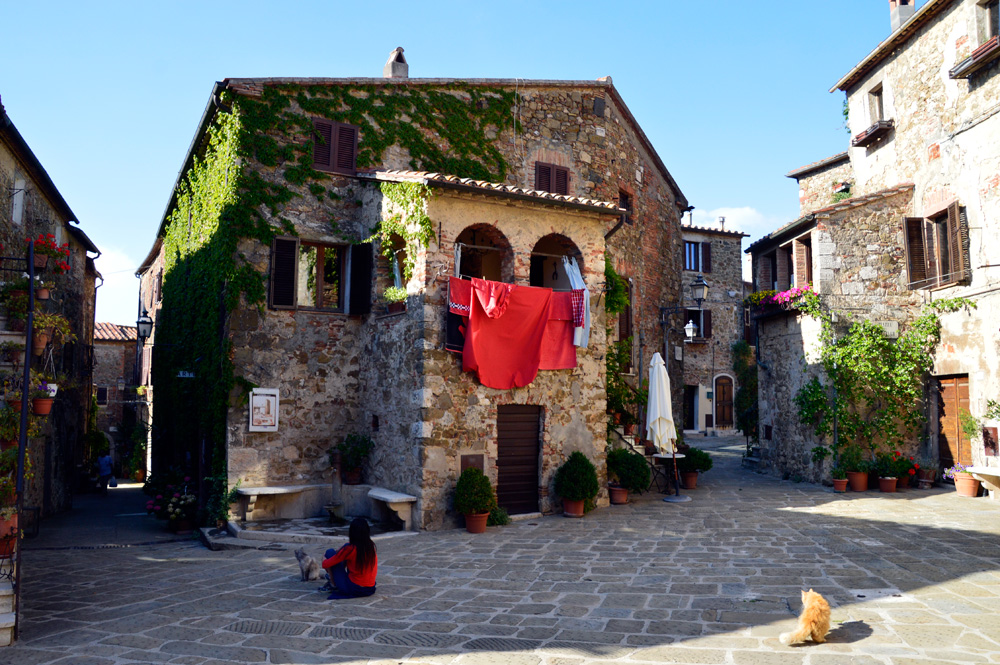 Utility costs
The Italians invented concrete and they aren't giving it up anytime soon. My apartment has concrete walls as thick as my palms. That doesn't mean it's energy efficient. I'm safe from earthquakes, but not from my monthly gas bills. In winter, my husband and I shiver in multiple jumpers and our bill is still €100 a month easily. My father-in-law is terrified of windows. That is how expensive gas is! And the Maremma has mild winters. As an added bonus, you don't have any choice when it comes to your gas company. 
Save yourself heartache and always check the energy rating beforehand. They range from A+ to F, with the average post-war apartment earning a C. The better the rating, the more expensive the home will be. Get double or triple insulated windows. Buy a new water heater. Insulate your ceilings. Consider gas cylinders (like the ones you use for the barbecue). My father-in-law has two and he heats his one-bedroom home with them. Or skip gas entirely and get a pellet or wood stove – although don't expect massive savings from either. 
Electricity is not as bad. You can get by at around €50 a month. Water is around the same. On the other hand, unlimited internet data is only about €30. It won't be particularly reliable in rural areas, but it's cheap.   
You need a car. That is non-negotiable in the Maremma. Most towns don't have a train station and the bus system is what you'd expect in a rural area. You can pick up a cheap and fairly reliable car for less than €1000. You have to take your car to the mechanic every year for a check-up or you won't be able to renew your registration. You can save by getting a scooter, like most teens in the area, or the super-fun, but terribly unreliable ape, which is the love child of a scooter and a pick-up truck.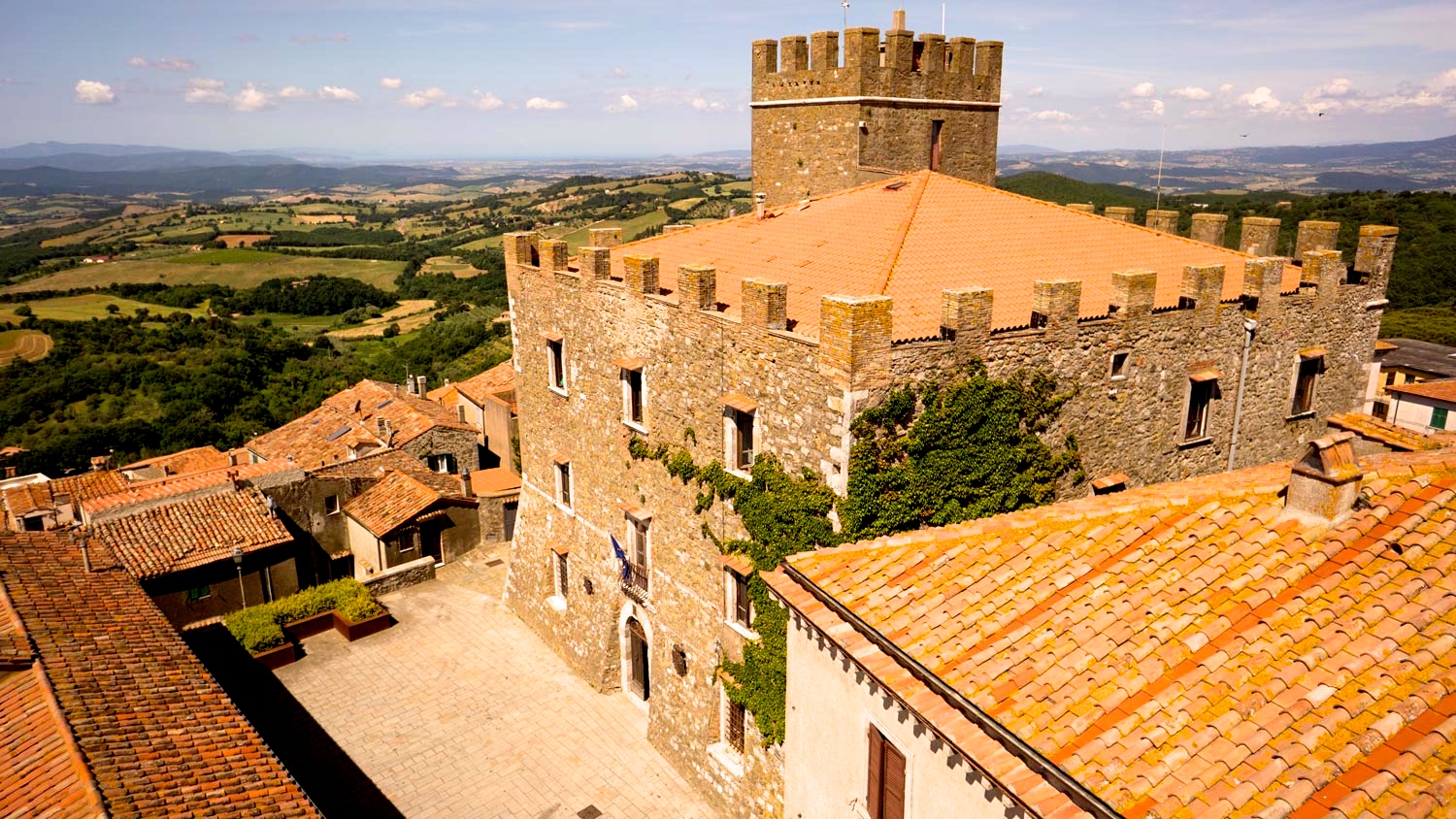 Monthly food budget
You can live like a king the Maremma on a pauper's budget… at least when it comes to food. When buying fruit and vegetable, stick to seasonal and you'll be spending cents per kilo. I'm not one to recommend markets. The produce is not significantly better and the vendors tend to take advantage of foreigners, especially if you don't speak Italian. Go for the experience, not for the savings. 
The Maremma is renowned for its fresh seafood, for its cheese and cold cuts, for its porcini mushrooms, its truffles, its chestnuts and its wild asparagus. It is common practice to go to the supermarket daily, rather than engaging in a big weekly shop. The Maremmani don't really subscribe to freezers and their kitchens are tiny. Your daily meal expenses would average €10 for two with wine.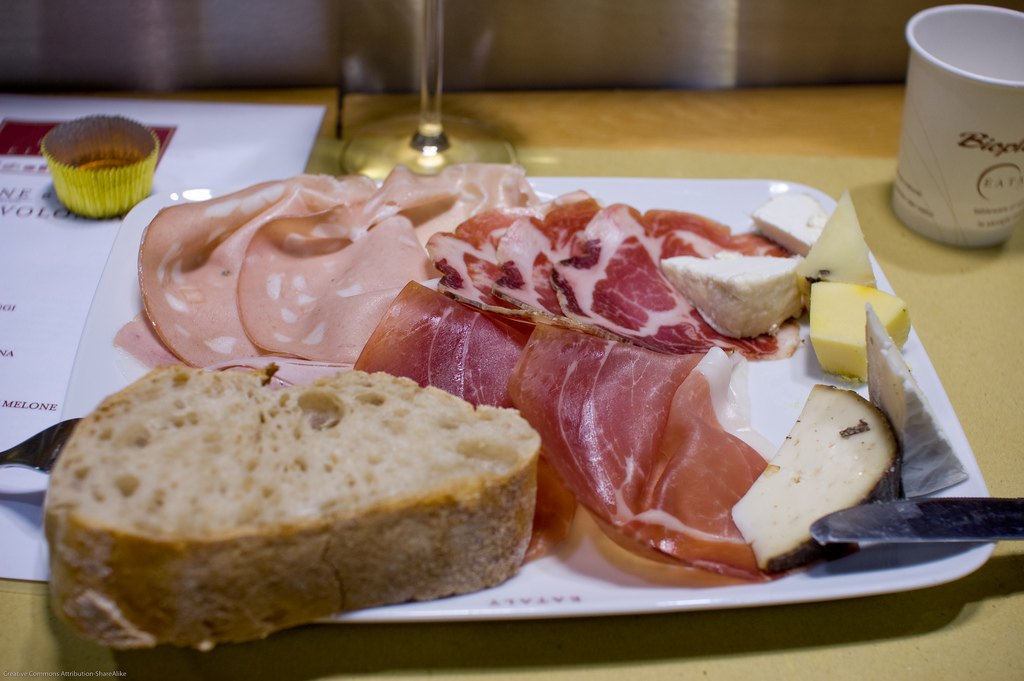 One thing I do like to buy outside of the supermarket is my bread. A kilo-loaf of freshy baked Tuscan bread, without salt, will cost you €1. It will only last the day though. 
Eating out is tempting when a pizza costs €8 and a Bistecca alla Fiorentina €20. A good multi-course traditional Maremman meal with a bottle of wine is €30-€40 a head. Gelato and an espresso should never be more than €1 and your average Spritz at an aperitivo is €5.
Other expenses
The Maremma promises a lifestyle of constant discovery, autumns spent foraging mushrooms and summer nights dancing in the piazza without spending a cent. From May to August, you can dine at a different sagra (food festival) for little more than €20 in two and never eat the same thing.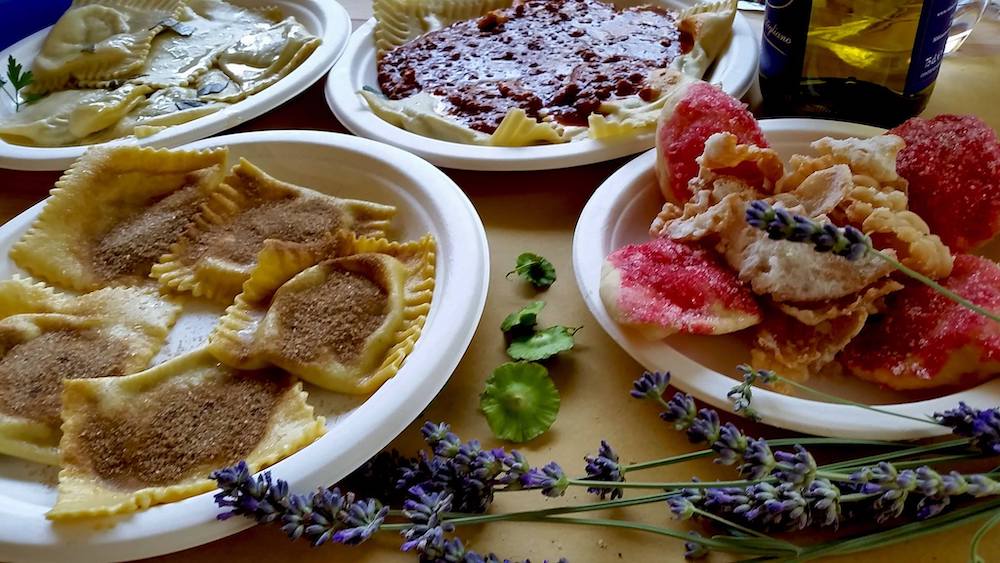 Museums are free or at the most expensive, €5, a head. The bigger towns have cinemas where you can see dubbed blockbusters for €8. The same for the small, local theatres and concert venues. Two sunbeds and an umbrella at the best beaches costs €20. 
Schooling is free from kindergarten to high school, and universities incredibly affordable. Private health insurance is optional. I've never had any trouble with the Italian public health system, even if my doctor only comes to town twice a week.