Italian actress and postwar sex symbol Gina Lollobrigida died yesterday in Rome at the age of 95. Considered the epitome of Italian beauty during her heyday in the 1950s and 1960s, Ms. Lollobrigida had a successful transatlantic film career and a reputation for disarming candor, particularly as she aged.
Reacting to the news of the film legend's passing, the Italian Undersecretary of State for Culture Lucia Borgonzoni said, "Learning of her death [was] a very hard blow. The passing of Gina Lollobrigida leaves an unbridgeable void." She added that the Ministry of Culture is immediately getting to work on a series of initiatives that will pay tribute to the "extraordinary artist who was loved and appreciated around the world." 
Biography and filmography of "La Lollo"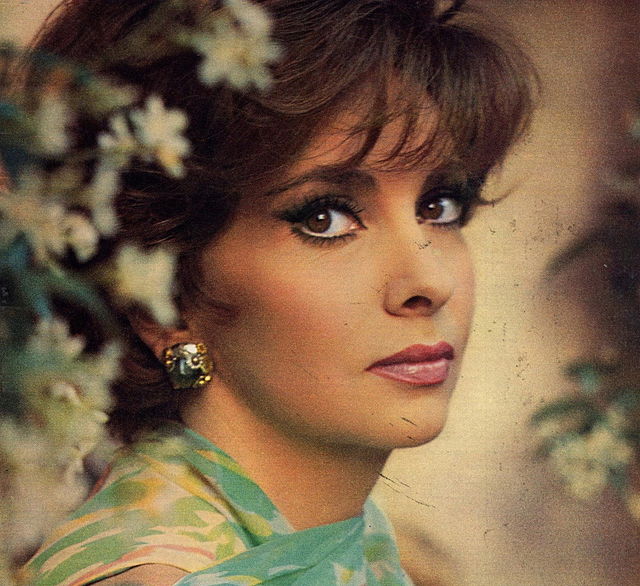 Born Luigina "Gina" Lollobrigida on July 4, 1927, in Subiaco, Italy — a small mountain village just east of Rome — Ms. Lollobrigida's classic looks and allure caught the eye of film director Mario Costa, who went on to cast her in bit parts and small roles. After placing third in the 1947 Miss Italia beauty contest, she began to appear in larger-budget features throughout Italy and France.
Ms. Lollobrigida's work in Italian and French cinema soon brought her to the attention of Hollywood studio heads. Her first English language film was John Huston's Beat the Devil (1953) with Humphrey Bogart.
Particularly with international audiences, Ms. Lollobrigida was better known for her pinup looks than her acting prowess. But over the course of her varied career, she racked up numerous accolades, including three David di Donatello awards, the highest honor in the Italian film world, for her performances in Robert Z. Leonard's La donna più bella del mondo (1955), which she starred in alongside Vittorio Gassman and Robert Alda; Jean Delannoy's Venere Imperiale (1962) and Melvin Frank's Buonasera, signora Campbell (1968).
Other notable film credits include Pane, amore e fantasia (1955), for which she earned a Nastro d'Argento award; Trapeze (1956) with Burt Lancaster and Tony Curtis; The Hunchback of Notre Dame (1956) playing Esmeralda to Anthony Quinn's Quasimodo; Solomon and Sheba (1959) with Yul Brynner (replaced for Tyrone Power, who passed away suddenly mid-film), and Come September (1961) with Rock Hudson, who Ms. Lollobrigida claimed was her favorite actor to work with. Her co-star in Never So Few, Frank Sinatra, wasn't quite so agreeable: He had "zero sense of humor," she once said.
Cultural cachet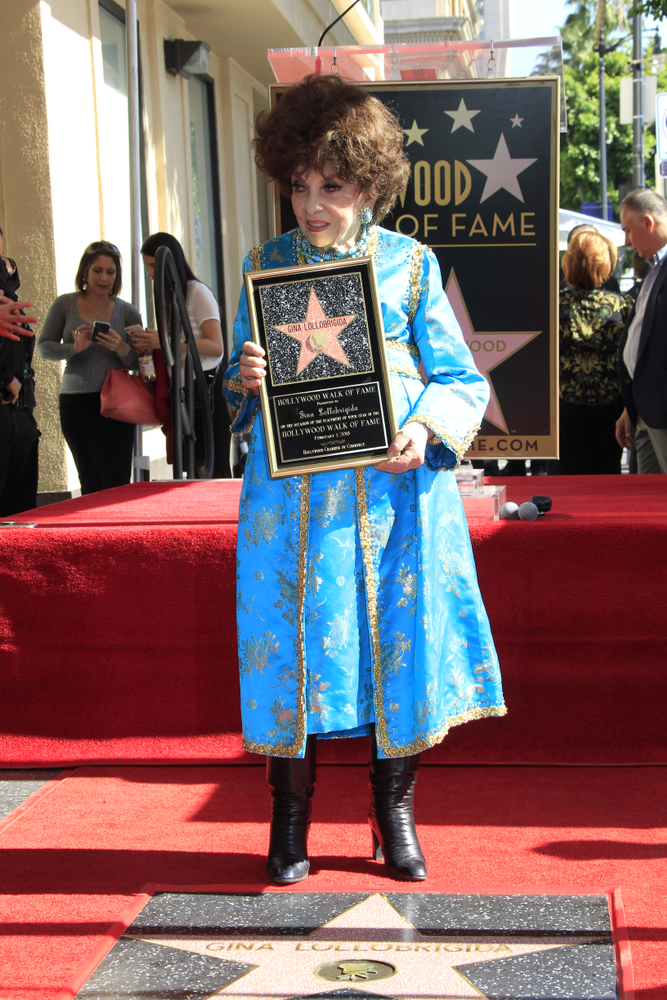 Ms. Lollobrigida was enough of a pop culture icon to be spoofed: Her name and likeness cropped up in popular US cartoons of the 1960s, including The Flintstones (as an Italian cook named "Lollabrickida") and the outer space-themed The Jetsons (as the glamorous foreign movie star "Gina Lolajupiter").
In the 1970s and 1980s, she guest-starred in popular primetime television shows such as Falcon Crest and The Love Boat, and accepted roles in a smattering of made-for-television movies.
As her acting career tapered off, she pivoted, becoming an accomplished photographer, sculptor, and filmmaker. She even ran for European Parliament in 1999 and, as recently as last year, threw her hat in the ring for the Italian Senate.
In 2018, Ms. Lollobrigida received a star on the Hollywood Walk of Fame.