Who hasn't spent time imagining what life would be like in an idyllic faraway place, especially in a country that is so well known for its laid-back lifestyle, stunning landscapes, seasonal cuisine, and close community life? I sometimes wonder if there is anyone who hasn't dreamed of moving to Italy at one point or another?
With the arrival of remote work being a reality for so many, it can almost seem like a no-brainer to imagine investing in a new life here, or at least in a decent vacation home. Movies such as "Under the Tuscan Sun" featuring a protagonist who renovates a villa in the Cortona area of Italy only further inspire many of us to start researching properties on sale online and picturing a life there for ourselves.
Of course, real life is a little different than what movies and books portray. The grunt work of transferring your life to another country, even temporarily, is so much more complicated than you might imagine. Without speaking the local language or having experience dealing with administrative issues in Italy, it can be a jarring endeavor to do anything on your own without a fair amount of help and funds. In addition, you need to consider your budget, availability, proximity to bigger cities and airports, and so much more if this is a serious prospect for you and your family. 
Meet Davide and Gary Who Made Their Own Dream Home in Italy Come to Fruition 
Luckily help is out there for those serious about investing in a new life in Italy in some capacity. Gary and Davide are two people who have used their extensive experience in interior design and renovation to make their own dream home come true and help others do the same through their company D&G Design. Italian-born Davide is a skilled craftsman who has spent 20 years specializing in historic building restoration and conservation. Gary, from Britain, is a hands-on decorator and interior stylist with the practical skills to match his design flair.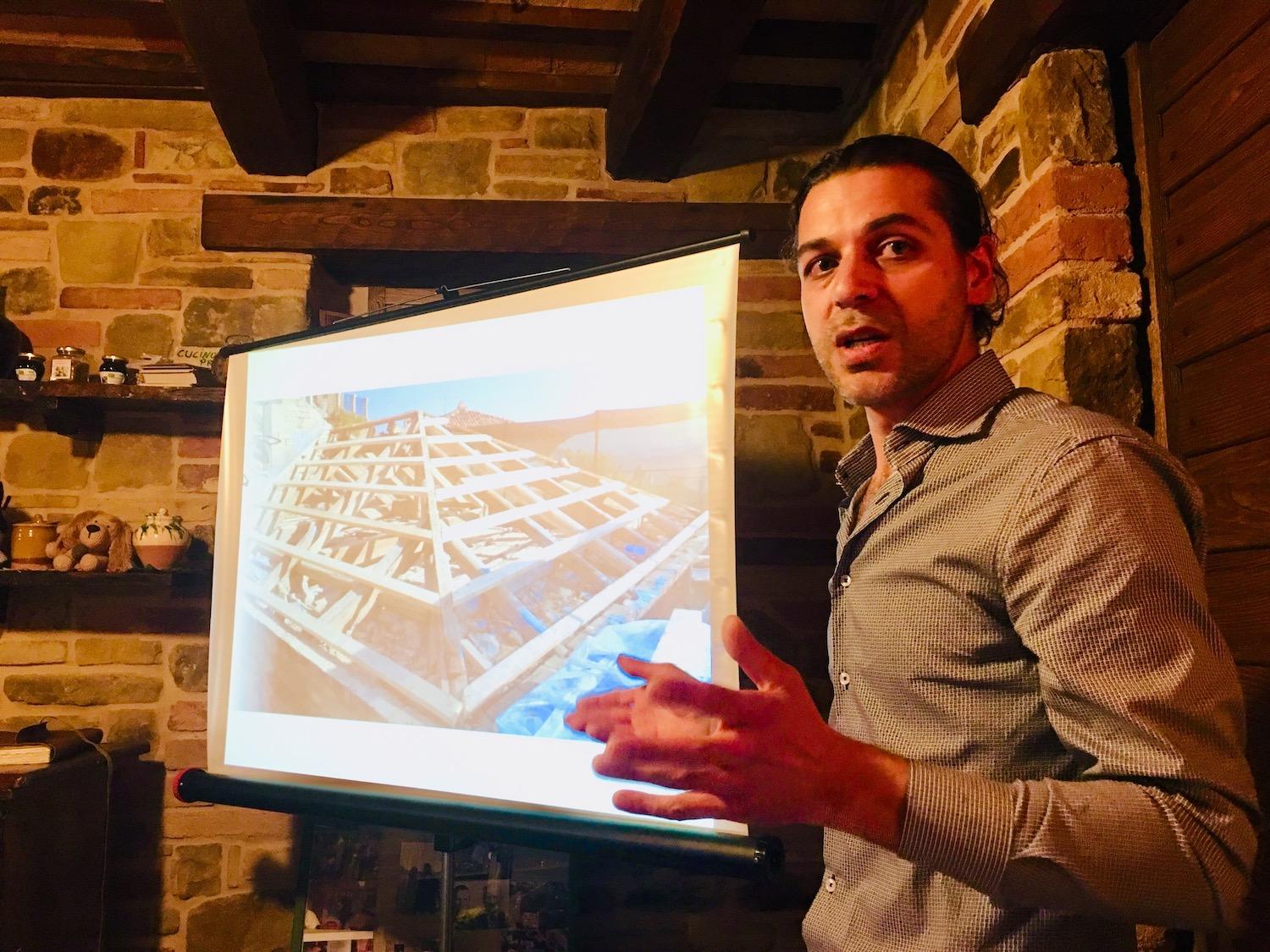 "When we bought and restored our house in Le Marche in 2016, we realized how complex the whole process can be if you don't have the right people to support you," Gary shared.
"Davide is Italian so we didn't have to deal with a language barrier, but there is so much conflicting information online that we were grateful to work with a team of experts that we could trust to take us through the house sale, as well as explain the rules around renovations and tax implications. Thanks to them, our process was very smooth, and we completed the sale in less than two months, which isn't all that common here."
Move to Italy Experience: Come to Le Marche for Five Days 
Thanks to this positive experience, the idea for their "Move to Italy Experience workshop" was born. What better way for attendees to meet the same experts who helped them buy their home in a beautiful setting in Le Marche where guests can also have an authentic Italian experience.
"The horror stories we've all read about don't apply here. The real estate agents we introduce vet all properties and ensure that each one has all of the required documentation before it's listed, ensuring that there are no surprises further down the line," Gary says. "The day of house-hunting also enables everyone to explore some of the region's beautiful towns, villages and take in the breathtaking countryside."
As part of the workshop, the property lawyer and tax specialists that worked with Gary and Davide explain all of the nitty-gritty red-tape over aperitivo, and fellow expats tell their stories and share information on how they find life in Italy.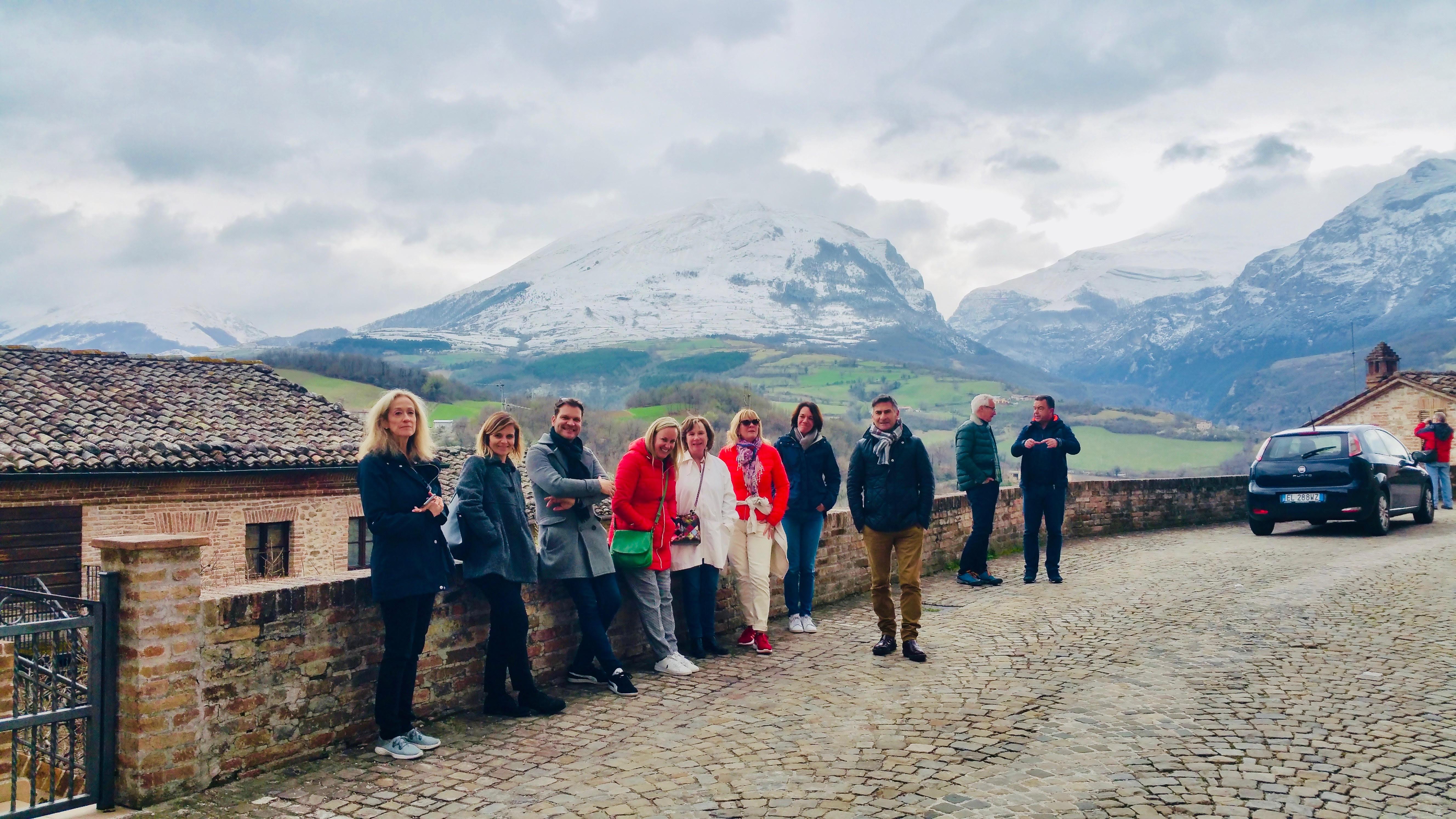 "We've told them not to leave out any parts that they found frustrating, as our clients need to go in with their eyes open, " Gary says. "Our first event in 2019 was a great success with everyone meeting important contacts who assisted them once they had returned home, and a few months later, two separate attendees bought homes here in Le Marche!"
The event takes place over five days in idyllic Le Marche, a much more diverse and humble region in Italy than Tuscany could ever be. This central Italian region is known for its breathtaking hilltop towns, friendly residents, a glittering seaside, and mysterious mountain ranges—all of which are home to a more authentic side to Italy. 
This five-day event allows you to discover this region and view homes for sale, living like a local at the same time. You will stay at a restored farmhouse, dine on organic Italian cuisine, meet realtors, lawyers, and fellow expats who will offer a truthful insight into life in Italy. It is an honest, informative, and humorous workshop that aims to arm you with the tools and information needed before embarking on your Italian adventure. There is no expectation that you commit to buying a property during this trip, but you will walk away with plenty of insider knowledge and some new friends.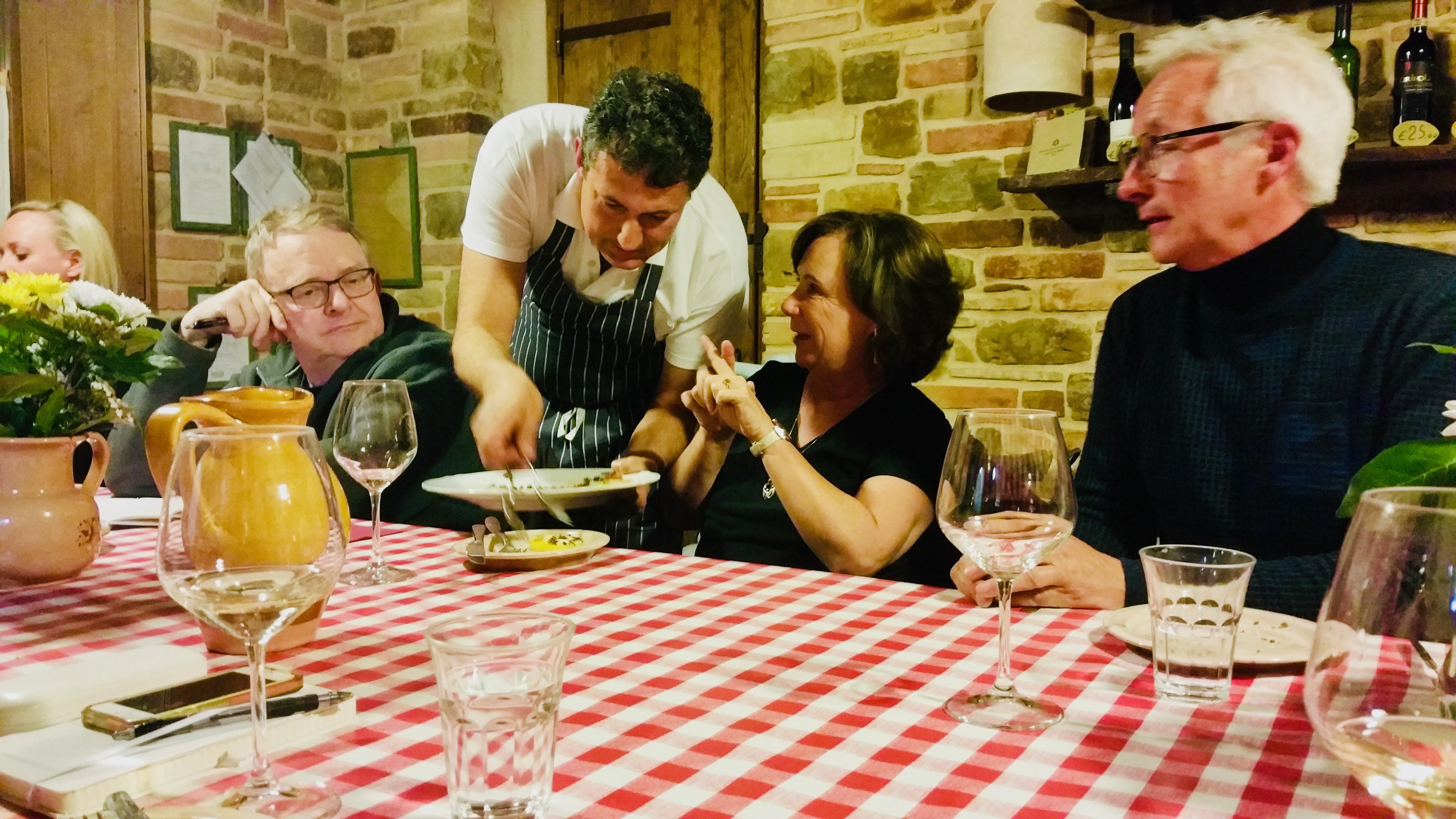 What you can expect during the Move to Italy retreat Experience:
Unwind at a 17th-century farmhouse in the hills of Le Marche
Meet trusted real estate agents & view houses for sale
Learn all of the legalities during a seminar with an expert property lawyer
Get the facts around renovations from Davide, Gary & their geometra
Gain advice from fellow expats who moved to Italy
Dine on delicious, organic Italian food during breakfast, evening aperitivo & four-course evening meals with wine
Keep in mind that spaces are limited to ten people only, so sign up now to be the first to reserve your spot. Your dolce vita dream starts now! 
Next available dates
May 1-5, 2024
May 5-9, 2024
May 9-13, 2024
On the fence? Here's a special offer for Italy Magazine readers: save €100 per person!