Meet Dawn Cavanagh and Michael Hobbs, true Italophiles who have discovered their perfect slice of Italian life after founding the luxury fractional ownership company Appassionata in 2007, which offers fellow Italy enthusiasts the opportunity to purchase a four-week share in a turn-key boutique property in the region of Le Marche. Dawn shares their story of discovering and renovating one of their latest properties. 
We pride ourselves on finding unique properties for our international owners, but the treasures we discovered during the restoration of this stunning palazzo took us to a new level. As a result, there has been a tremendous amount of interest for those wishing to buy and own four weeks each year in this luxury residence.
When Neglect Turns into a Tangible Dream: Meet Palazzo Scarsini
The Palazzo Scarsini property had sadly been neglected for many years. Part of the roof had fallen in, the wallpaper was peeling off the walls, and the shutters hung precariously from their ancient hinges. The rooms were dark and dingy and a family of pigeons had made the terrace their home.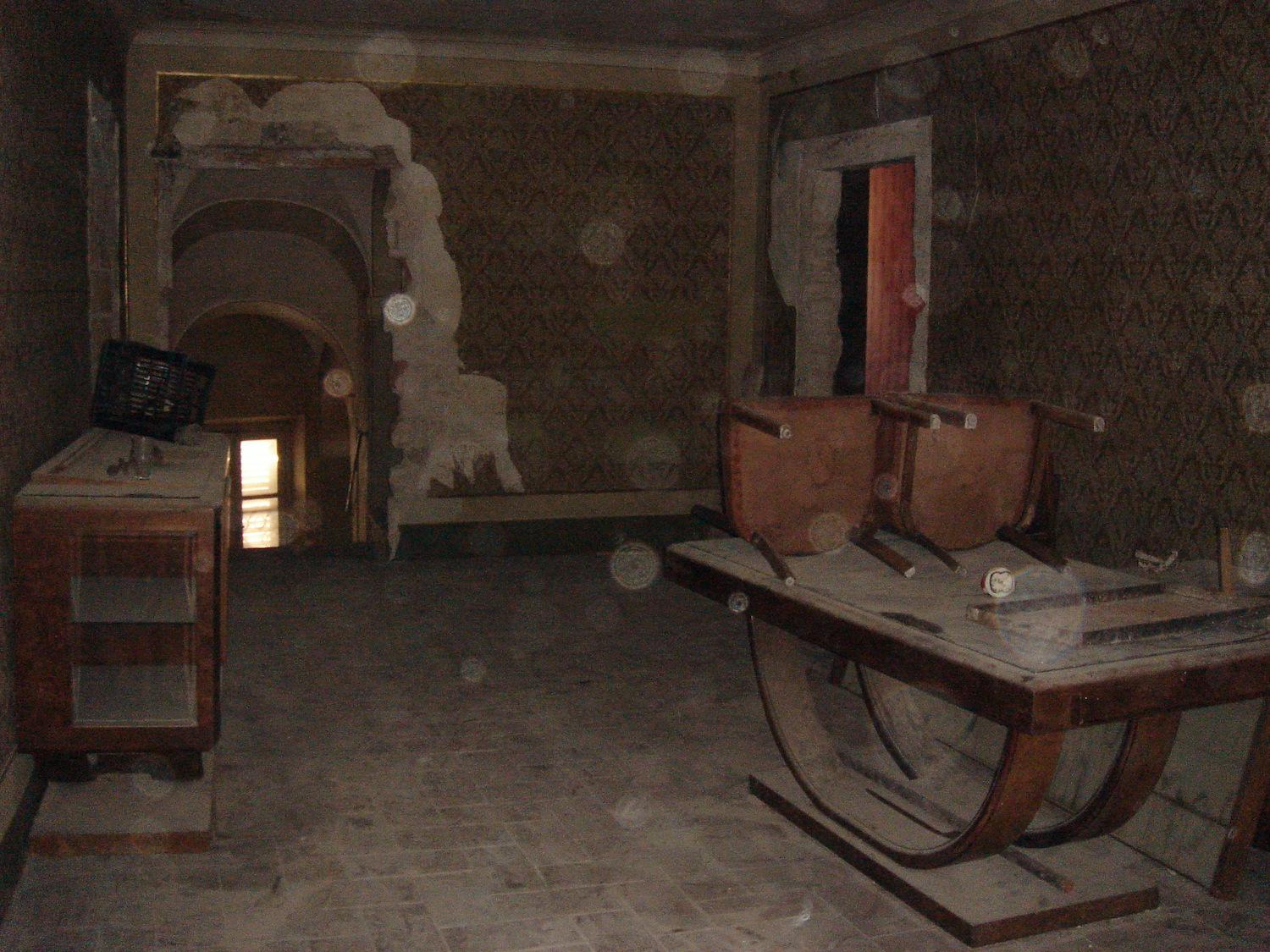 But as soon as we stepped through the front door, we saw the possibility of bringing back the light, life and luxury to this property. But when we walked out onto the terrace, the view quite literally took our breath away. The Appassionata team is not afraid of hard work, and over two years, we put our hearts and souls into carefully restoring this incredible property.
Delightful discoveries along the way
A few months into the renovation, we discovered a beautiful fresco ceiling shrouded beneath layers of white paint for over 200 years. Then, we unveiled more hidden treasures, stripping away the decaying wallpaper and plaster.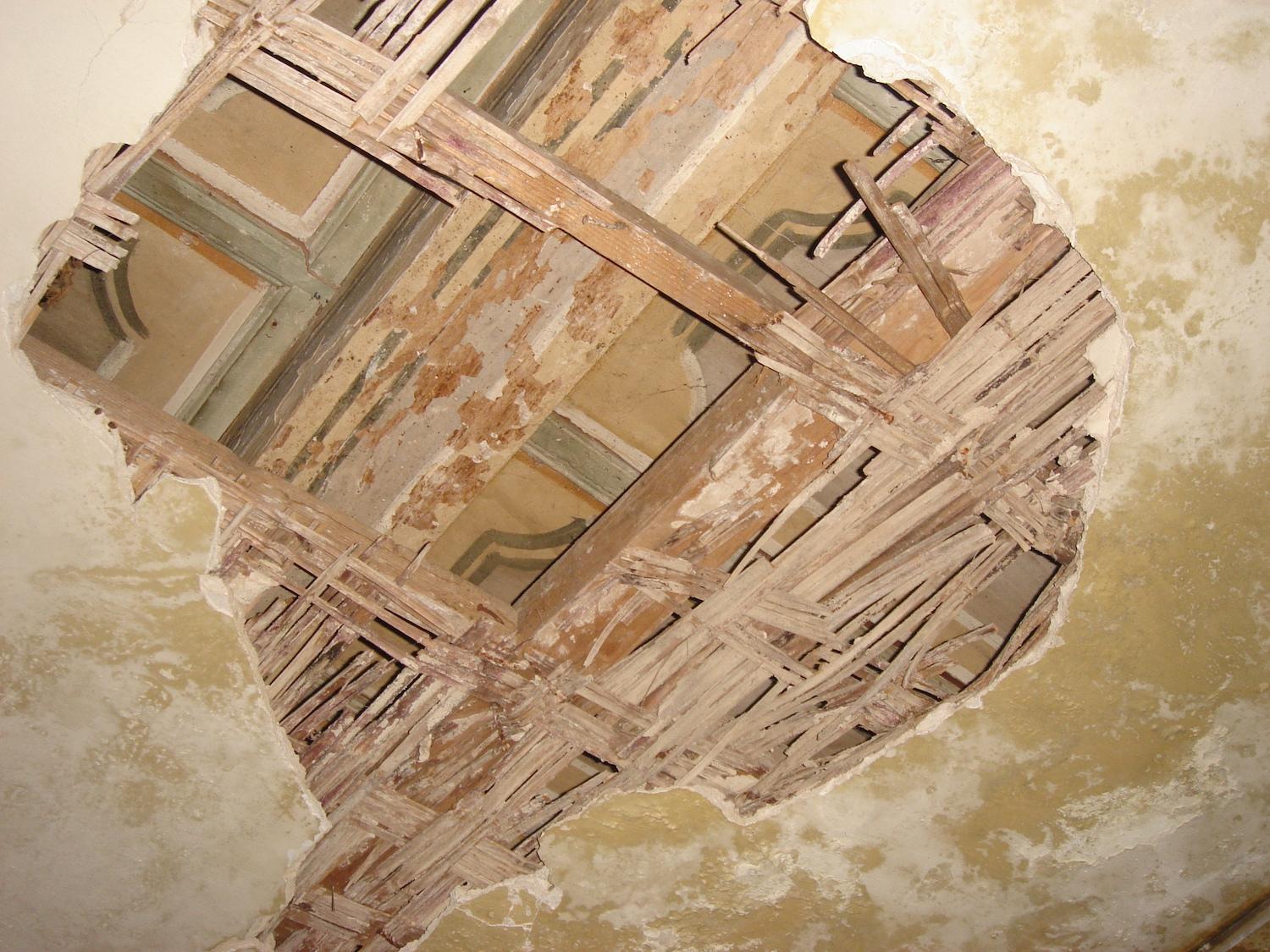 I found a local artisan, Andrea Cipolletti, who specializes in restoring church frescoes. He stayed with us for four months, carefully, patiently and delicately revealing these precious paintings.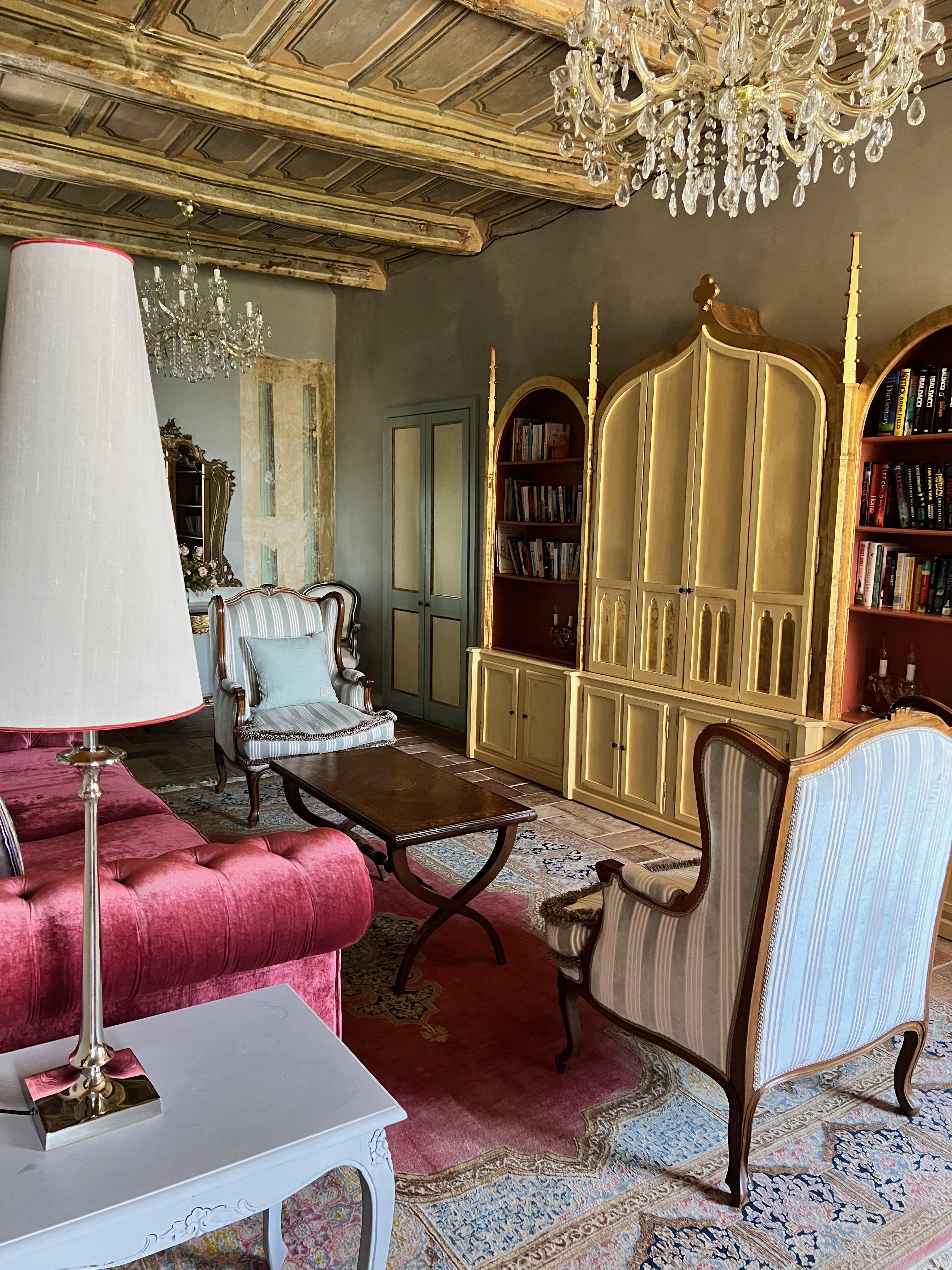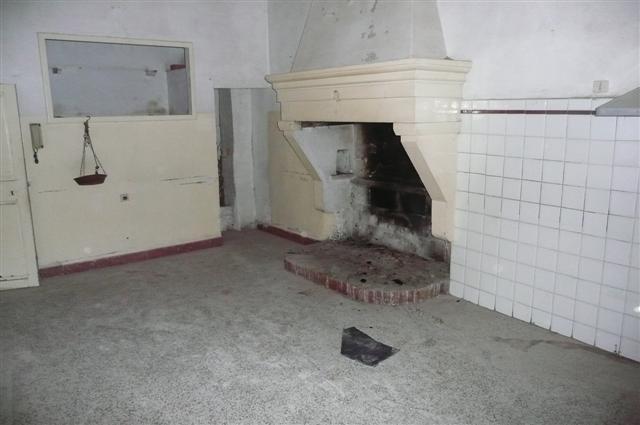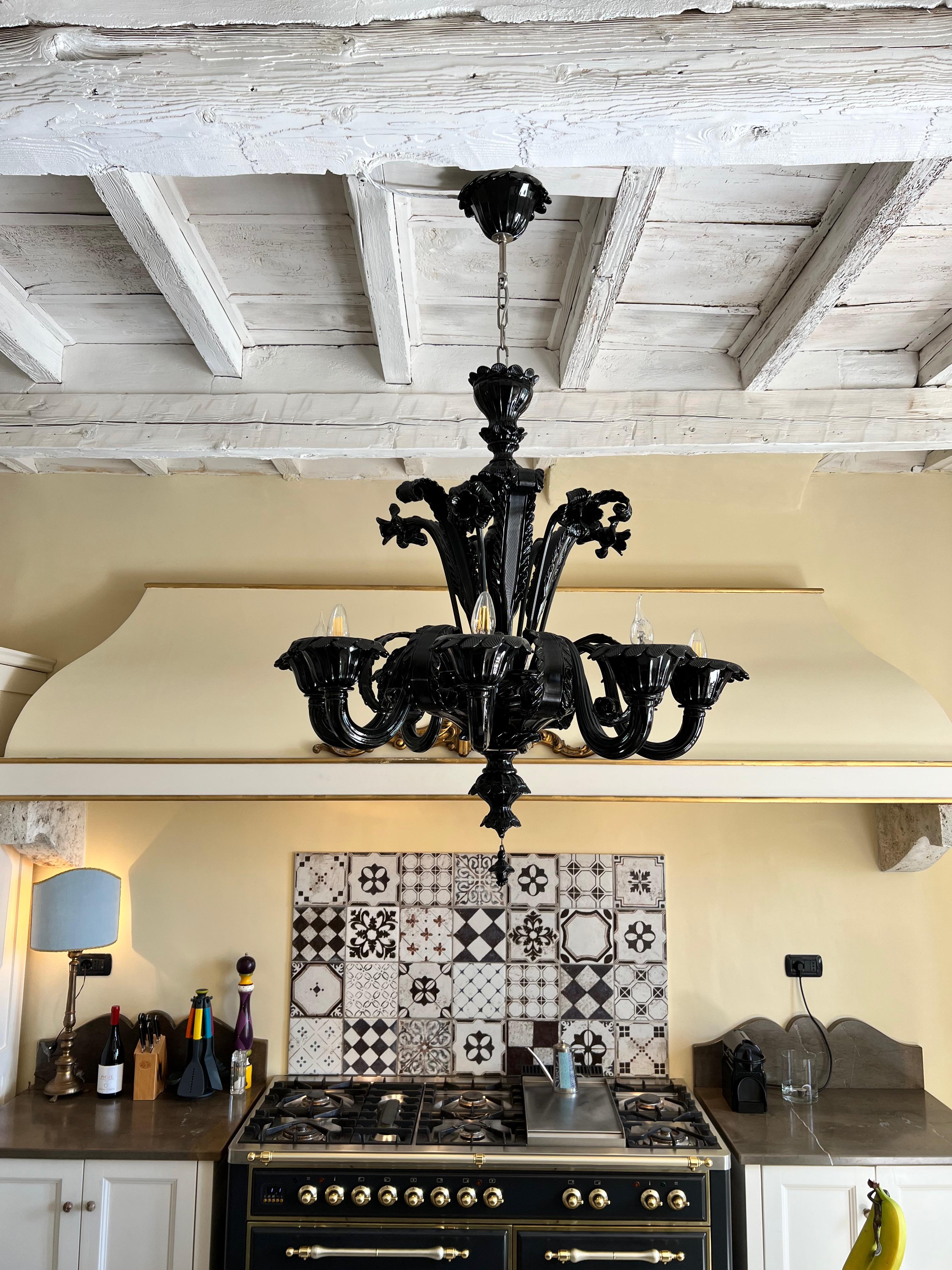 Respectful of the history of this home was our excellent team of builders, electricians, plumbers and painters who carefully worked over the next two years, under the watchful eyes of me, keeping the 30-strong squad of workers in check!
The magnificent region of Le Marche: Italy's hidden paradise
Palazzo Scarsini stands proudly in the medieval town of Petritoli, within easy walking distance of shops, bars and excellent restaurants. This slice of paradise is the authentic Italian dream, a place perfectly positioned between the Sibillini Mountains and the Adriatic Sea, surrounded by rolling hills dotted with vineyards and olive groves.
Driving through the ancient archways of Petritioli, you can see and feel the history of this town in the walls, the cobbled streets and the pastel-painted shutters. Generations are proud to call this place home and why wouldn't they be.
Your dolce vita Italian lifestyle starts at Palazzo Scarsini
Living in the center of a medieval town in Italy is a wonderful way to immerse yourself in Italian culture and a slower pace of life.
Have you ever imagined owning a piece of Italian history to enjoy with family and friends? We offer a straightforward and cost-effective way of buying a holiday home in Italy. Our owners buy a 1/12th share (four weeks) exclusive residency in their own property each year. The best part is that it is professionally managed and maintained throughout the year by the Appassionata team, so essentially, stress-free!
This elegantly spacious 16th century Palazzo is now completely restored and offers 435 m²/4,700 ft² of luxurious living.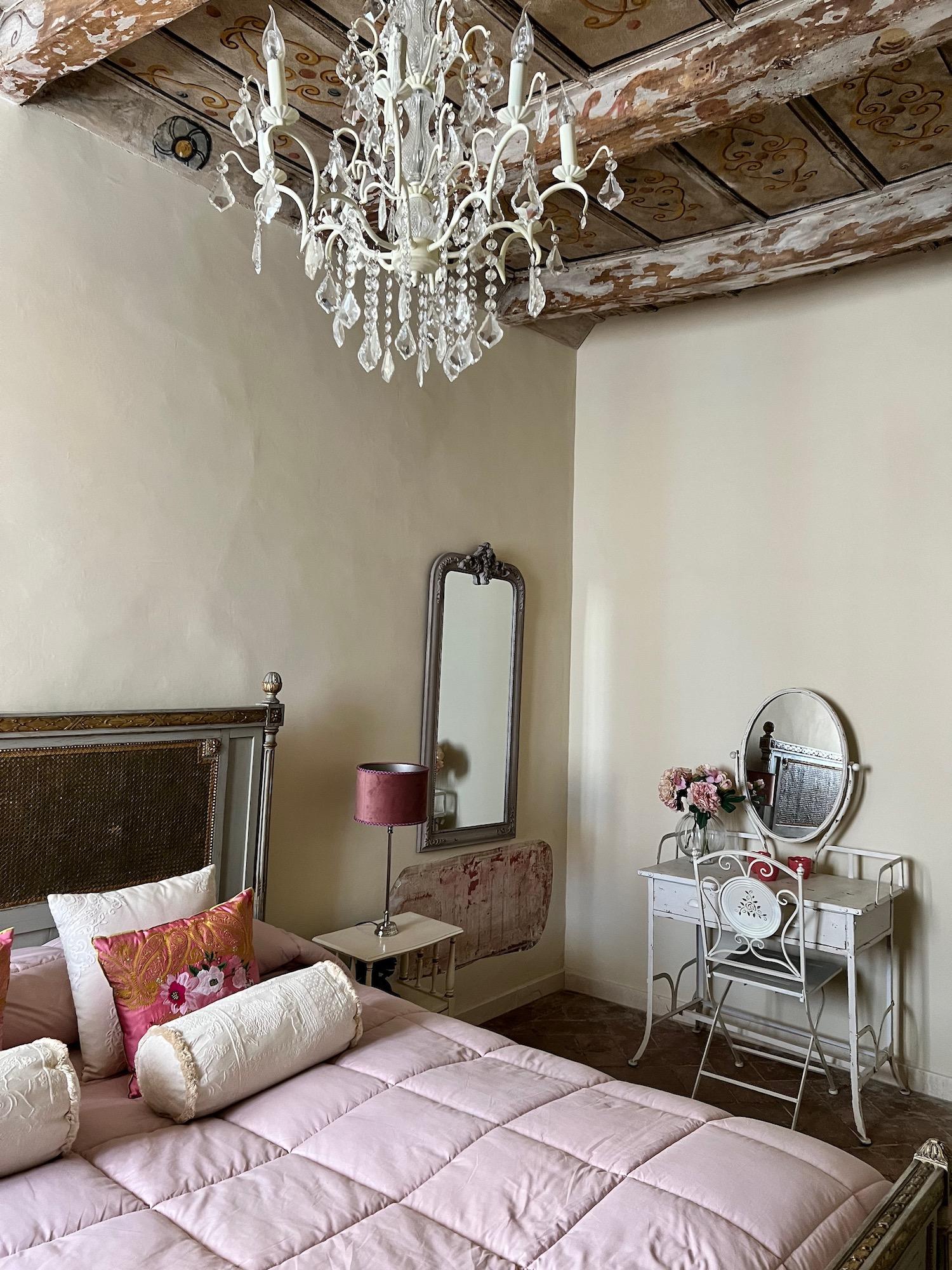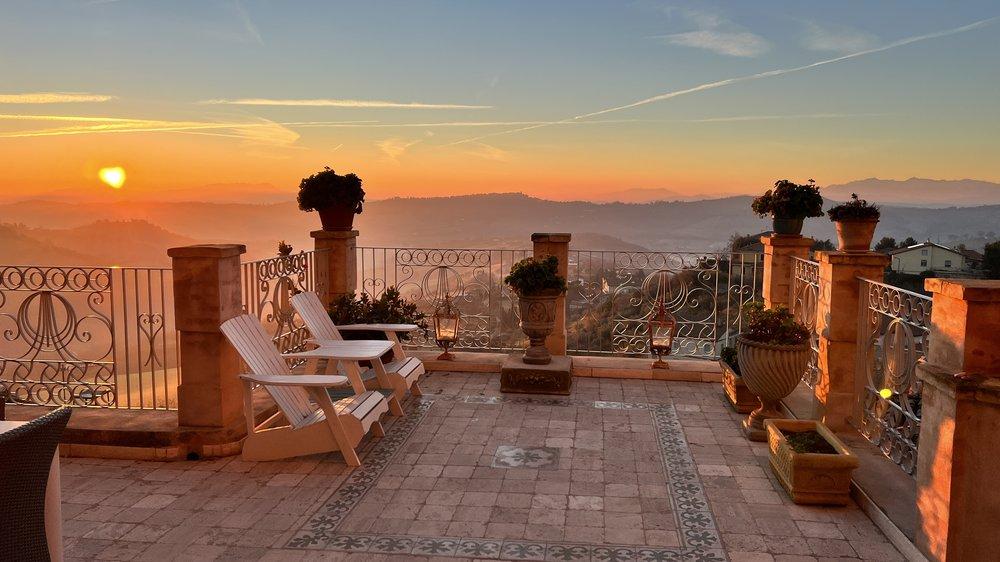 Palazzo Scarsini -PROPERTY DETAILS
A beautifully renovated palazzo displaying many original features and frescoes.
Impressive entrance hall with an antique Murano chandelier and original antiques.
Large open-plan kitchen & living space, ideal for entertaining and with easy access to the terrace.
Hand-built 'chef designed' kitchen with natural stone worktops and classic 1.5m lIve oven.
Large, private 50m² terrace with impressive south-facing views of the sea and mountains.
Travertine and terracotta flooring throughout.
4 large bedroom suites - all with en-suite bathrooms.
The Master Bedroom suite has a large dressing room, luxurious bathroom and separate wc.
Air-conditioning in all bedrooms.
The main salon is a large elegant room, ideal for relaxing and entertaining family and friends.
A private spa area, for relaxing and enjoying the tranquility of this special place. South-facing, overlooking the rolling hills, with a whirlpool bath positioned to enjoy the view.
A quiet room for meditation and reflection and a massage area to allow for private treatments.
A gym, equipped with a Peloton bike, water-rower and weights.
A wine cantina and tasting area - providing owners with space to store some special bottles that will be on hand during your many visits.
Large laundry room – washer & dryer
Space for owner's storage.
Centrally located in the main Piazza of Petritoli, a vibrant and authentic medieval Italian village.
Limited shares are available. 
Appassionata offers an attractive turn-key solution for those looking for an elegant home-from-home in Italy. With an inspiring portfolio of beautifully restored properties, Appassionata offers affordable fractional ownership opportunities for those who want to enjoy a regular taste of Italian life without the stress and worry of whole ownership. Appassionata is one of Europe's most successful and inspiring fractional ownership companies offering luxury Italian living. With an impressive track record spanning over a decade, each of Appassionata's properties has been designed to the very highest specifications. Every home has its own unique architectural characteristics, and all enjoy the Appassionata attention to detail and trademark design-led aesthetics. Interested in making Palazzo Scarsini your new reason to come to Italy?
Please contact the Appassionata team for more information or to arrange your discovery trip Contact us: www.appassionata.com/ or enquiry@appassionata.com