Seasoned home-buyer Dawn Cavanagh-Hobbs isn't new at the property-in-Italy game, in fact Dawn and her husband Michael have been buying homes in the beautiful region of Le Marche for the past ten years as part of their boutique fractional ownership business Appassionata.
What they offer is a concept not many know about, but should for its straightforward and cost-effective way of buying a holiday home in Italy. Additionally, it is professionally managed and maintained throughout the year with the least amount of stress and hassle for the buyer. 
Honestly after living in Italy myself for 12 years and dealing with enough red-tape to fill a hundred binders, I have to say that's a pretty attractive proposition for anyone looking to have a home abroad. 
Some of the benefits include the fact that you only buy the weeks you are actually going to use each year which means you align your costs with your usage. It is also a very great lifestyle investment to share with family & friends and the chance to own amore luxurious holiday home than you thought possible. Plus, the fact that you own a share means that the annual running costs of the property are paid collectively with the other owners. My favorite personal benefit of fractional ownership is the fact you start your holiday the minute you arrive, no hassle of cleaning and making sure everything is up and running. It's all perfectly presented and ready to be enjoyed straightaway. 
Appassionata's next project: Villa Veneto
After successfully managing four properties with owners from all corners of the globe Dawn received a call from her real estate agent one afternoon inviting them for a meeting to look at new properties. As many relationships goes, the agent knew the couple well and what they might or might not like. In Dawn's own words "he knows how fussy I am and patiently drives me around the region and waits for my reaction, sometimes I don't even get out of the car." 
However, the thrill of the chase of what wonderful property might lie within their destiny is far too tempting an offer to pass up, a bit like finding "the one." Of course, this means a place that ticks all of their boxes and a perquisite is that it contains the wow factor that they've been accustomed to feeling when seeing their next property.
After a pick-me-up prosecco, obligatory during any stressful adventure we say, they came across a four-storey liberty villa "Villa Veneto" that was once the country residence of the Todds Family – founders of the luxury footwear label.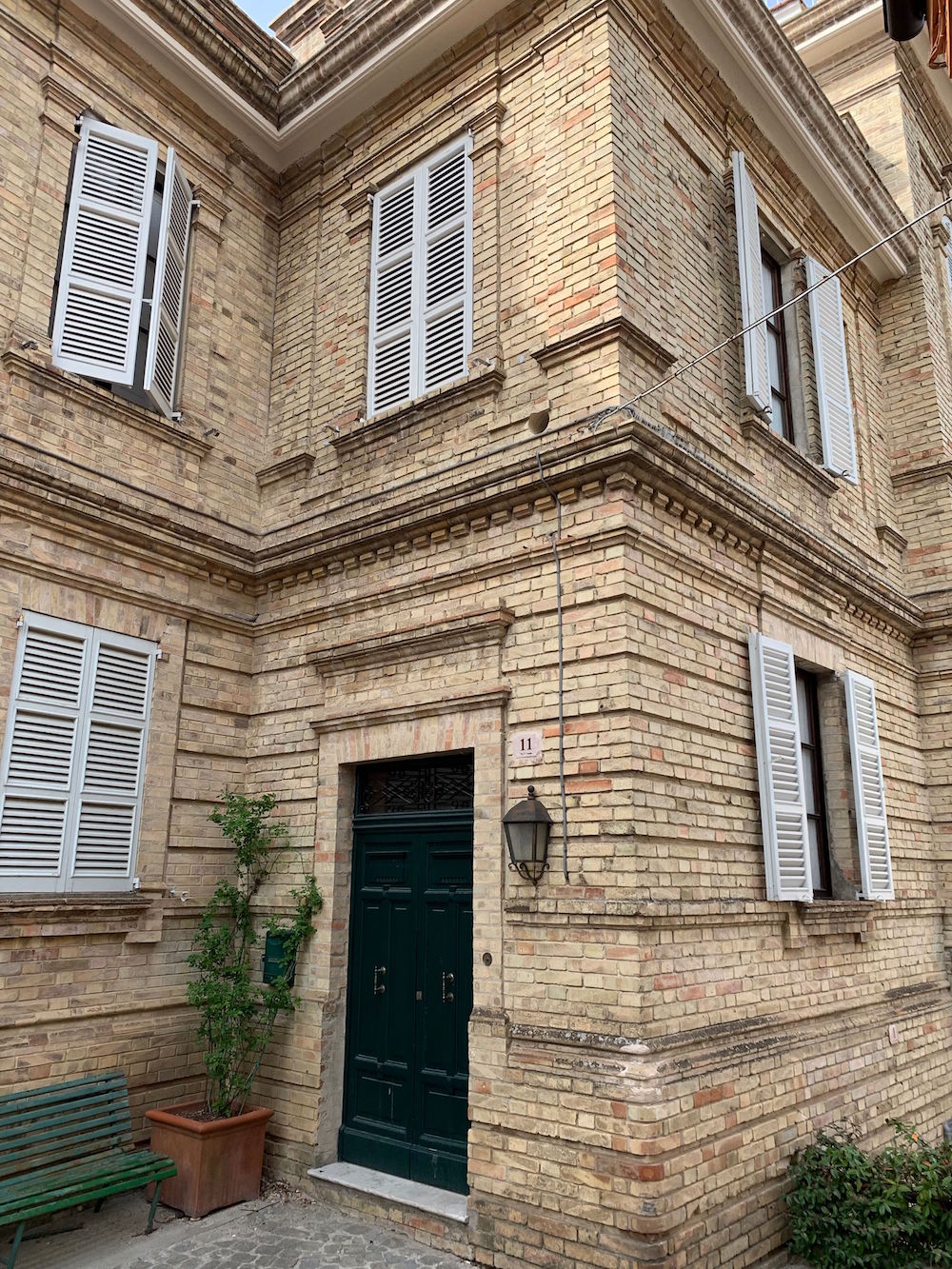 The location was ideal, a huge factor to consider for any holiday purchase. The villa is nestled within a medieval village, Lapedona, an easy ten-minute drive from the coast and well known for it's music festival during the summer season. The atmosphere of the town was embodying that of a perfect place to rest, complete with quaint piazzas, a posh pizzeria and of course your obligatory cafe to get your morning caffeine kick in peace. 
But what about the villa itself?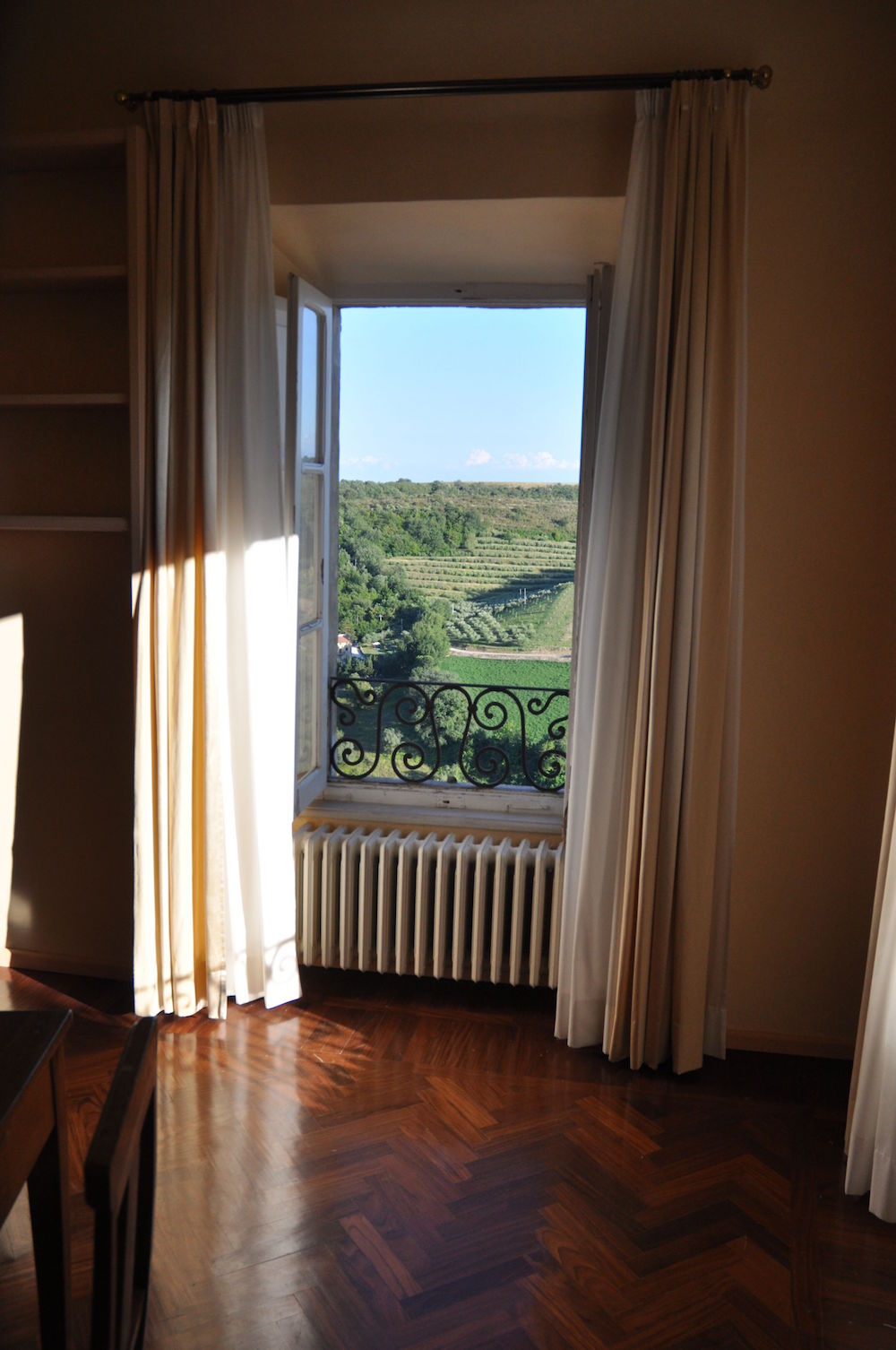 Villa Veneto comes in the style of a townhouse, a place where any owner can be given a chance to be part of a real community and make friends with the locals who will lovingly welcome them back throughout the year.
As for the structure, itself, the first aspect Dawn noticed was the winter sunlight dancing across the beautiful floor tiles and the lovely high ceilings. Elegant, tall doors opened up to a large, open living space complete with a marble fireplace and parquet wooden floors.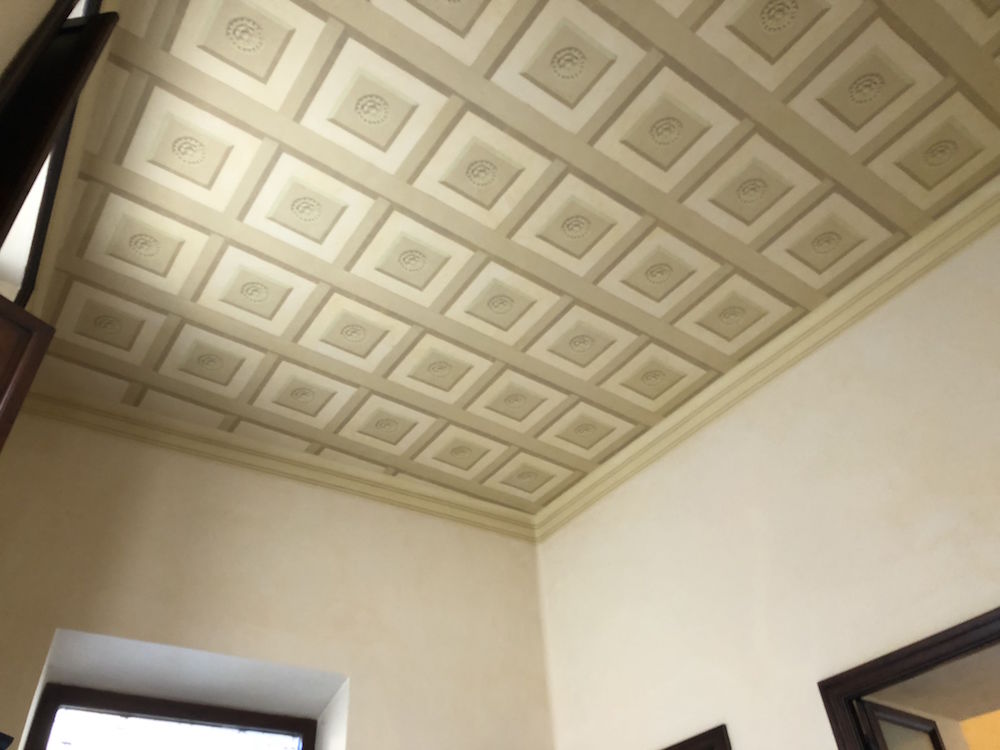 This wow factor visible in those first few moments of the visit was exactly what she was looking for and already the wheels were spinning in Dawn's brain on all that she could do here. A few adjustments needed to be made of course, for example, opening up a wall to connect the kitchen with the open living and dining space, ideal for entertaining with family and friends.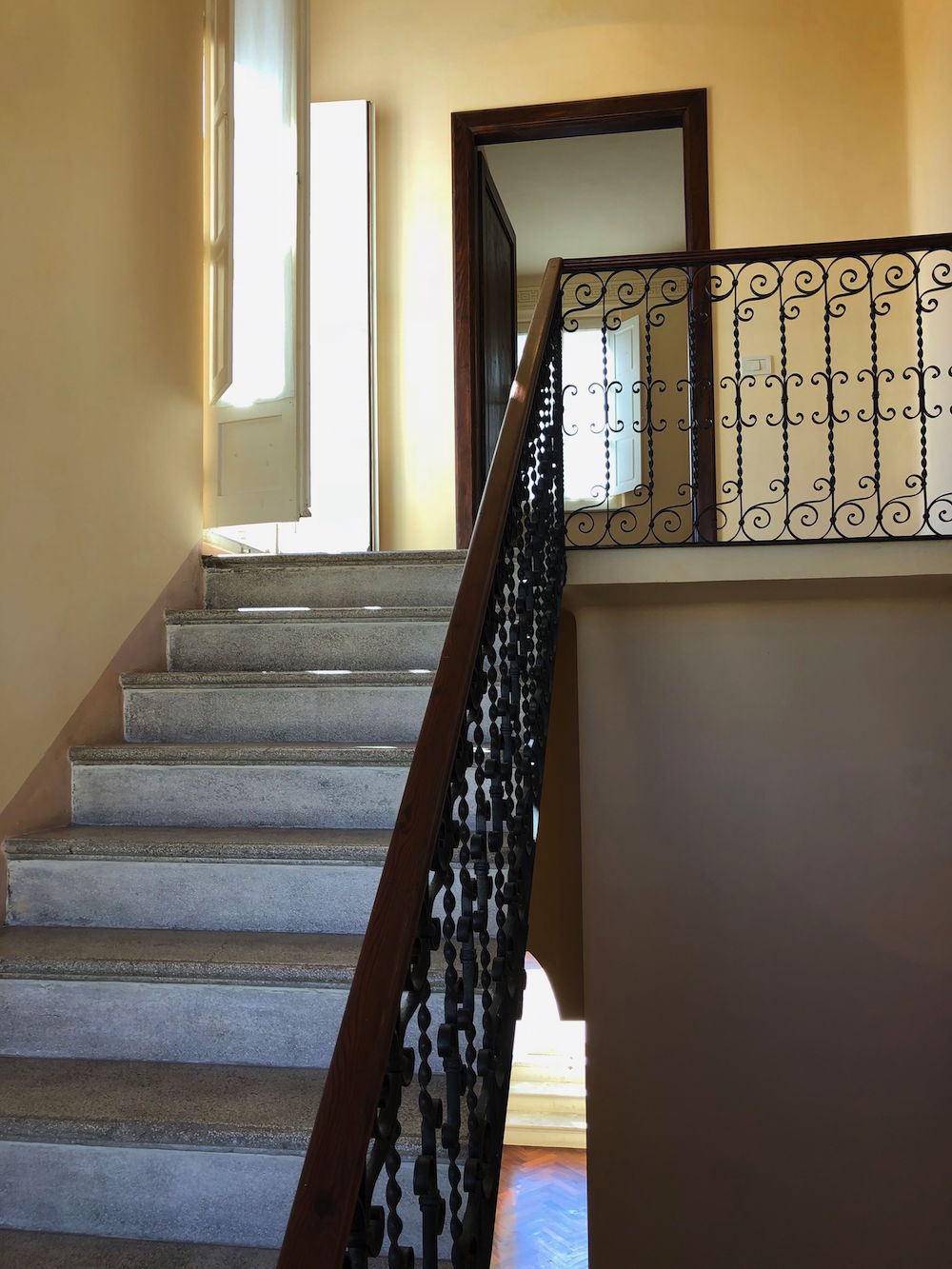 The bedrooms and bathrooms located upstairs needed a bit of Dawn's "magic" namely updating and redecorating with some fabulous, hand-picked furnishings and artisan picks from the local antique marketsin Le Marche. 
The master bedroom opened up to one of the home's three large terraces that featured Le Marche's bewitching vistas including sea views that no matter how many times you see in person, will always take your breath away. At Villa Veneto, the view offers a more 360-degree panorama than you typically see andfurther highlighted by multiple terraces throughout the property. This of course signifies that the owners will have plenty of outdoor space to enjoy, relax and entertain.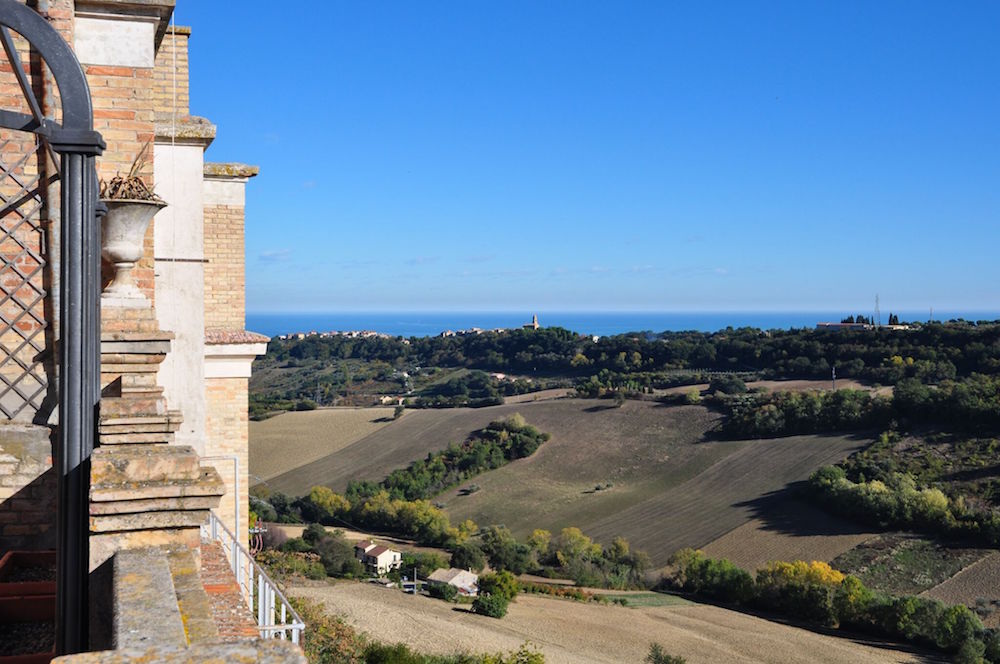 Inspiration Is almost always taken from Dawn's personal style. she always walks into a space imagining how it could make her feel at home and more importantly how her family on holiday would enjoy and utilize it.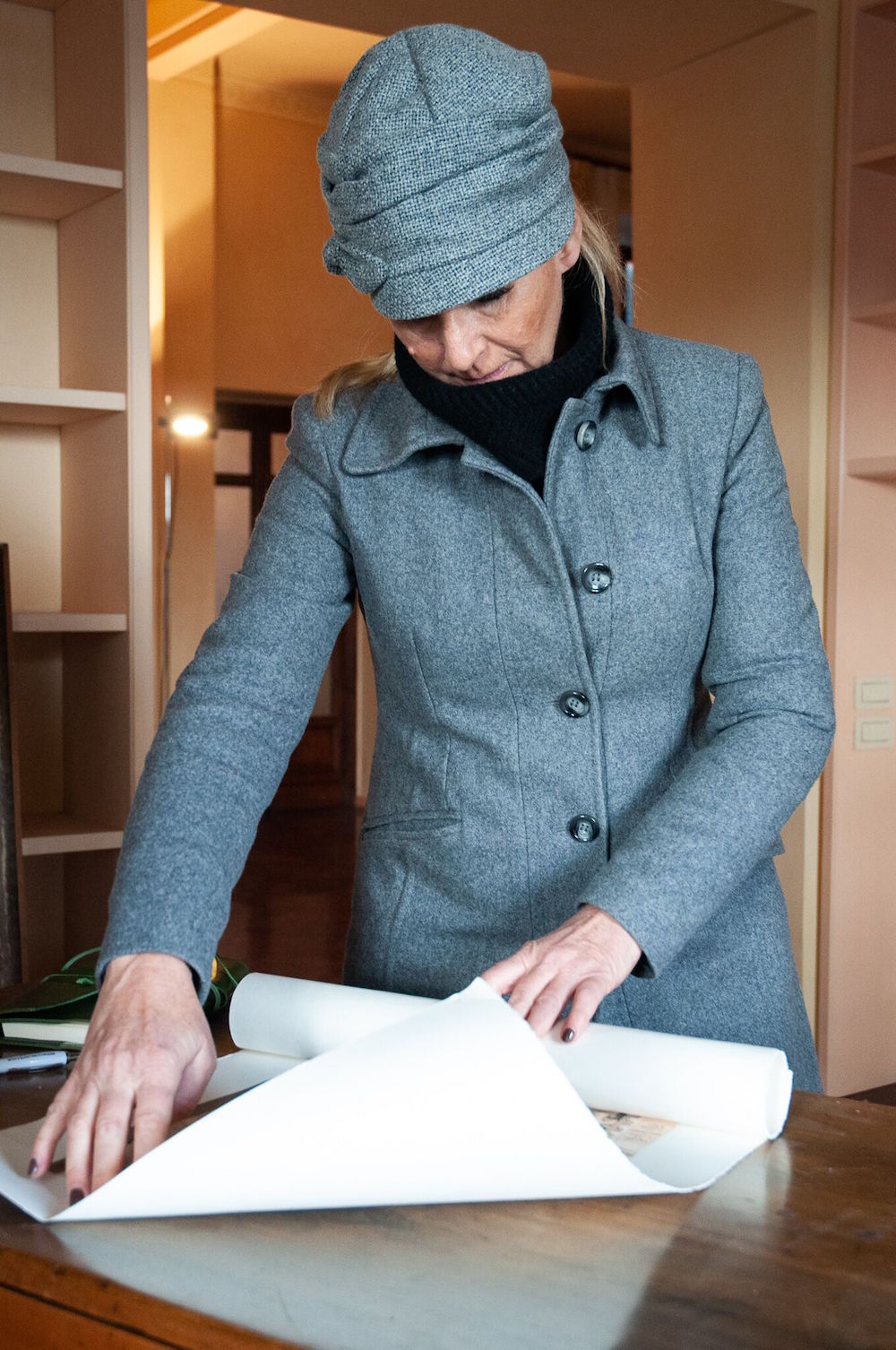 After seeing the property in full, this was it, the next destination for Appassionata owners to call home, but of course this is only the beginning. The stress of creatingthe ideal holiday homemight cause a few sleepless nights for most, but Dawn and Michael are up for the challenge after so many years making this their true life's passion.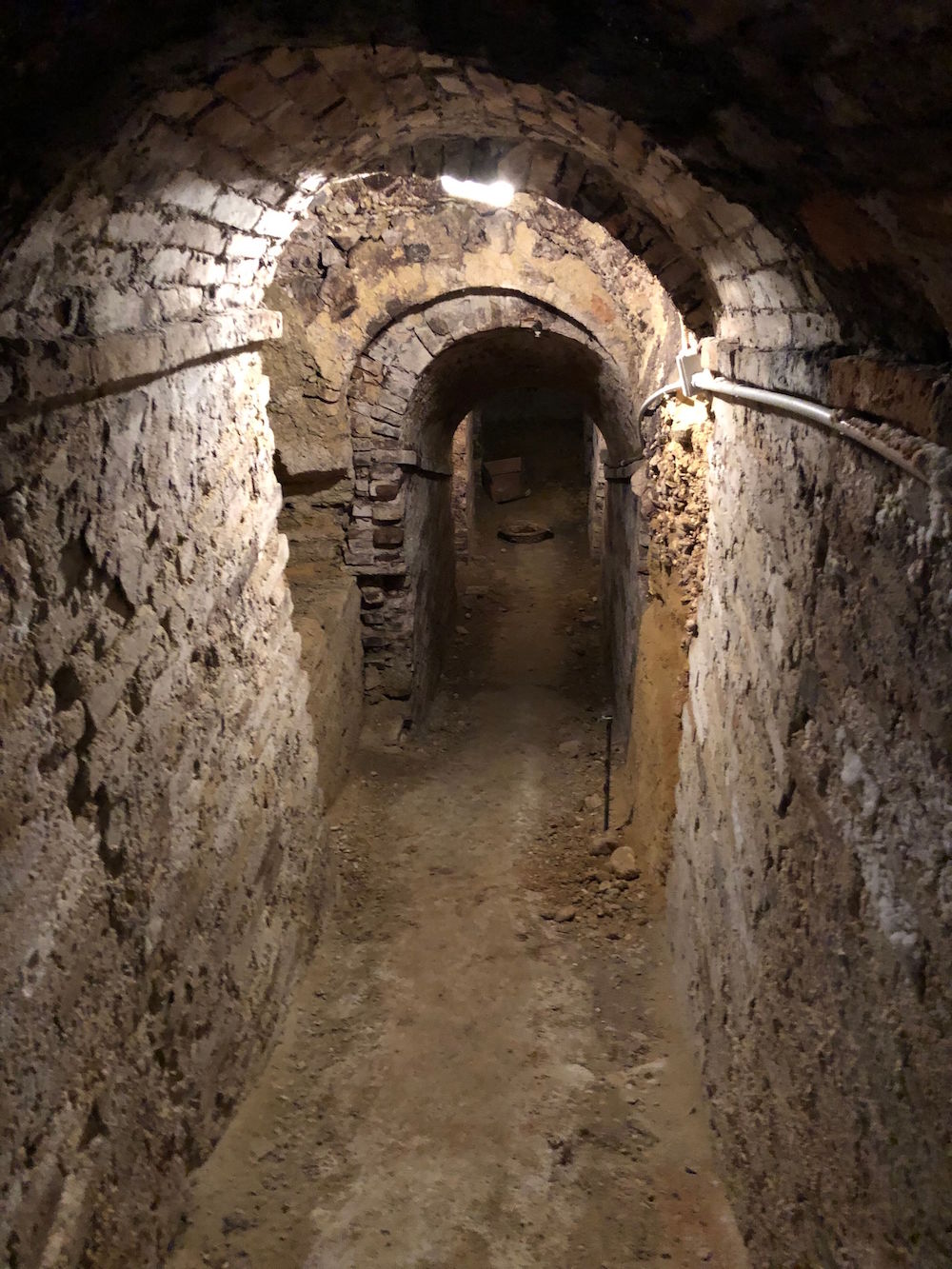 As an added bonus, each owner of this property will have a section to store their own wines in the villa's cellar and each person will enjoy a selection of local wines upon purchasing a share. 
Highlights of Villa Veneto
Spacious hallway with high ceiling and a Barovier and Toso chandelier.
Double doors leading to the large open living space with Italian marble fire place and parquet floor.
Hand built Italian Kitchen with Okite work surface and Ilve appliances.
Original stone staircase with ornate iron balustrade.
3 double bedrooms.
Air-conditioning in main bedrooms.
3 full bathrooms (master bedroom en-suite)
Study (4th bedroom), Games room (with Pool/Billiard Table)
15mq fully restored underground cellar for storing owners' wine.
Laundry room – washer & dryer
Garage for owner's storage.
3 terraces.
If you are interested in learning more about this beautiful holiday home, it will be fully renovated and ready for occupation come July 2019… Appassionata is even offering a special pre-launch price of £115,000 pounds per share.
Fractional ownership is fast becoming the smartest way to enjoy the benefits of owning a luxury holiday home in Italy at a fraction of the cost of buying a holiday home outright, learn more about Appassionata's properties in Le Marche and contact them to arrange your discovery visit today!