There's no question that traveling and reading novels go together, whether it's passing the time on planes and trains, looking sophisticated while drinking coffee on a busy piazza or getting sand between the pages on a sun-drenched beach. 
Well… that's the case most summers. But this is 2020, so there's a good chance that your travel plans have changed somewhat since the heady days of six months ago.
Nevertheless, if your big trip to Italy has been postponed, a good book can still transport you in heart and mind to the land of Boccaccio and Dante.
The modern Italian literary scene is rich and varied, but sadly for those who don't read Italian most new books don't find their way to translation. That said, there are still a great many fabulous novels available in English, with something available that is sure to please every taste. No matter if you're lying on a sunbed or a couch, try picking up one of these to get that big dose of Italy you're craving.
The coming-of-age book
The Eight Mountains (Le otto montagne; Paolo Cognetti, 2016)
This novel won 2017's Premio Strega, the most prestigious award for fiction written in Italian. It whisks its readers to the Italian Alps to meet Bruno, the son of a local cowherd, and Pietro, a Milanese boy who spends his summer vacations in the mountains with his parents. The novel spans three decades of their divergent lives: while Bruno stays in the land of his family, Pietro traverses the globe, living in cities but holding onto the sensations of mountain life from those alpine summers.
Cognetti's work is a meditation on friendship, family, solitude and the relationship between humanity and nature. At its core is the Italian landscape and a world which feels a far cry from the fast-paced life that so many of us, like Pietro's family, are so used to.
The crime novel
The Shape of Water (La forma dell'acqua; Andrea Camilleri, 1994)
Perhaps you've even seen the Inspector Montalbano TV series, through which Sicily's most famous detective found a global audience. Well, what better time to pick up the books? The Shape of Water is the first of 28 Montalbano novels – so if you like it, there'll be no shortage of reading material for the rest of the summer!
Salvo Montalbano, the chief of police in the fictional Sicilian town of Vigata, is a classic crime fiction character: a decent and loyal inspector who nonetheless is seen as a loose cannon. In this book, he's called to the scene of a grisly murder; to solve it, he has to get to the bottom of a web of sexual scandal, political skullduggery and corruption.
Sadly, the author Andrea Camilleri died last year at the age of 93. Fortunately for fans of the series, he had the foresight to write the final novel of the series in advance. Prepared in 2005 and revised in 2016, Riccardino was published posthumously this year; an English translation is expected in 2021.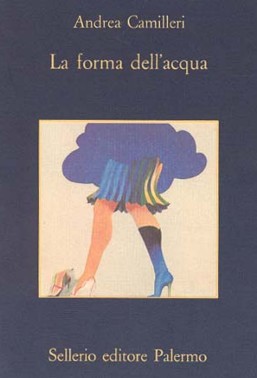 The global hit
My Brilliant Friend (L'amica geniale; Elena Ferrante, 2011)
The first of Ferrante's four 'Neapolitan novels', My Brilliant Friend was – and continues to be – a sensation, listed as modern classics by the likes of The Guardian and Vulture and adapted into a TV series by HBO and RAI in 2018. The interest in the book goes beyond the words on the page, too: the name Elena Ferrante is a pseudonym, and her true identity has been the source of a great deal of intrigue, speculation and controversy.
Like The Eight Mountains, these novels follow a friendship across many decades: 60-something Lenù is writing everything she can remember about her childhood friend Lila, who has disappeared. Her recollections take us to an impoverished and dangerous neighborhood in Naples in the 1950s, where the experiences of these schoolgirls are set against a background of murder and extortion.
Those who've already read the Neapolitan novels fortunately don't have to wait long for new work by Ferrante. Her latest novel, The Lying Life of Adults (La vita bugiarda degli adulti), has already been published in Italian, and translations in English and other languages will be released on September 1st.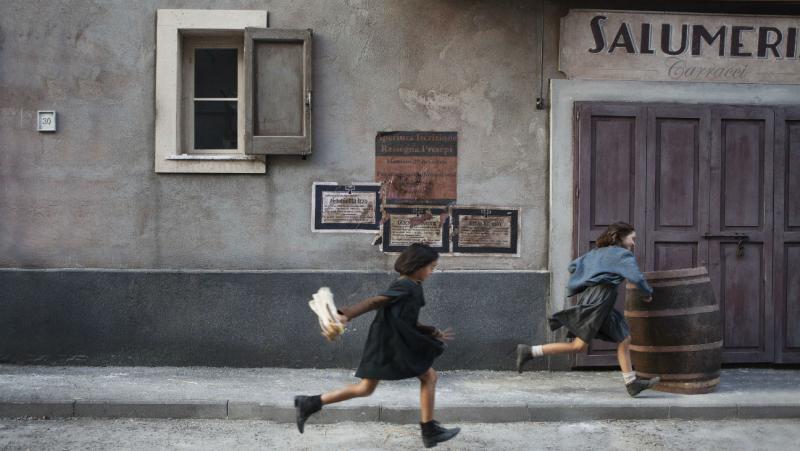 The novel about the diaspora
Vita (Melania Mazzucco, 2003)
The second Strega winner on this list is also the only one I've included whose primary setting is not Italy, but one that represents another prominent aspect of Italian culture: emigration. Set in 1903, this is the story of a nine-year-old girl (named Vita) and 12-year-old Diamante who, leaving a poor life behind in southern Italy, get off a boat in New York. Living in a guesthouse in Little Italy in even direr poverty, the children quickly find that the American dream might not be what they expected.
Vita is another example of a writer taking inspiration from her family's history: Diamante was the name of her grandfather who undertook that same transatlantic journey.
The literary classic
The Leopard (Il gattopardo; Giuseppe Tomasi di Lampedusa, 1958)
Another winner of the Premio Strega – although from much earlier – this sprawling historical novel portrays a decadent Sicilian nobleman who, amid the charge towards Italian unification, foresees the loss of wealth and status that will befall his descendants. 
The author, who died before the book was published, had a title of nobility and is in fact writing about his own ancestors – but you won't find any trace of nostalgia here. In fact, the book was criticized from all sides on its publication, as it refuses to take any real political standpoint and can be seen as critical of all the parts of society it presents. Perhaps for that reason, it became a phenomenon and is now widely studied in schools in Italy. Although set mostly in the 19th century, its pessimistic tone represents a feeling of inertia and futility that many modern Italians have about their bureaucracy. It's summed up in its most famous quotation: "Everything needs to change, so everything can stay the same."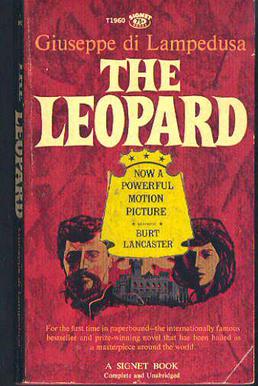 The graphic novel
Forget My Name (Dimentica il mio nome; Zerocalcare, 2014)
A different one for novel purists, but worth a look nevertheless. Zerocalcare – real name, though he'd like us to forget it, Michele Rech – has brought us a visually striking and narratively engaging personal tale. 
Beginning with the death of his grandmother, Zerocalcare weaves dark and surreal illustrations with real-life themes of grief, family and identity. This is a gripping volume for fans of graphic novels and newcomers to the medium alike.