International audiences will have to wait another six months to get their hands on Elena Ferrante's latest novel The Lying Life of Adults. In Italy, though, the book has been out since November when it was met with considerable fanfare by the reading public. This was the event of Italy's 2019 literary calendar, a moment which saw bookshops across the peninsula besieged by midnight queues of adoring fans. Beyond the hype, though, the question remains: how good is this latest offering from one of Italy's most loved authors? 
Like Ferrante's previous work, The Lying Life of Adults is concerned with the realities of growing up as a young woman in Naples. Many of the author's other novels begin from a context of poverty and violence. This time, though, the protagonist, a 12-year-old girl called Giovanna, comes from a middle-class background where she's lived a comfortable, if overly-sheltered existence. As the novel begins that world is beginning to collapse: her child-like good looks are giving way to an awkward puberty, her friends appear vacuous and uninteresting, her school grades are dropping, and, most challenging of all, her parents' marriage is thrown into turmoil by the revelation of her father's affair with a close family friend. 
Many of these themes will be familiar to those who have enjoyed the author's previous work. And once again, the style pulls no punches. Our narrator refuses to flinch in the face of human cruelty, and describes her home city free from the romance and exoticism with which it is so often associated. As in My Brilliant Friend, which was adapted for television by HBO and RAI last year, the core tension revolves around the relationship between two women: Giovanna and her aunt Vittoria. At a vital, formative time in her life, the former finds herself drawn in by and yet strangely repelled by this magnetic - seemingly 'vulgar' figure - who serves as a surrogate mother figure. It soon becomes apparent that our narrator's own quest to find autonomy and identity will depend on her understanding, and decoding, her feelings towards this ambiguous figure.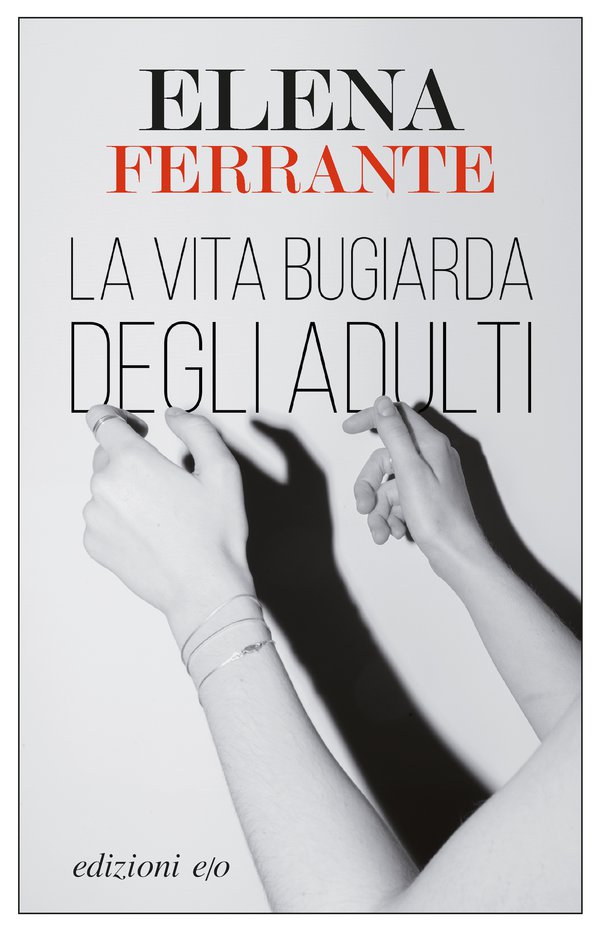 Class plays a bigger role in this book than it did in the Neapolitan novels, something which is reinforced by the specifics of the setting. Ferrante's recent work has unfolded mainly in the suburbs. Here, the action is in the city centre. Giovanna grows up in Vomero, an affluent hilltop neighbourhood which looms over the rest of Naples. Her aunt, meanwhile, lives down in a working-class neighbourhood, frequenting a battered-up church near the industrial district. The two worlds are cut off from one another, yet both are wretched in their own ways. Vomero is a world of lies and bourgeoise hypocrisy. Meanwhile Vittoria's reality is one of more immediate violence, both physical and verbal. 
Ferrante is particularly skilled at conjuring vast emotional responses while maintaining a fast-moving plot. The Lying Life of Adults is no exception. Sometimes, though, it can feel a little too blunt. The geography, these enormous divisions and familial identities, are one part of that, but there are other factors too. The big jumps in time, the interior monologues, the short, snappy dialogues leave little space to imagine the psychology of the minor characters or the dynamics of the wider story-world. This isn't necessarily a criticism; such theatricality is a part of Neapolitan life and our narrator is, after all, an adolescent. Yet the pattern of each mini chapter ending with a 'revelation moment' does gets tiring after a while.  
Like this article? Don't miss "Ferrante Fever Soars as New Book is Published in Italy" 
The novel is at its strongest where it is less heavily signposted. The scene when Giovanna's father lends her a copy of the Gospels, which, in her teenage rebellion, she can see as nothing other than disgusting and hypocritical; when, in search of a life narrative, she fights with her aunt over an old family heirloom; or where her schoolfriends mock her goth fashion. These moments show the author at her most surgical. For all the melodrama of the main story-arc, Ferrante remains a master of demonstrating how small gestures can be symptomatic of vast emotions and conflicts. If only to have another chance to reflect on that, this book was well worth the wait. While it's unlikely to have as great an impact in the English-speaking world as the previous novels it is a fine read that reveals a new more disciplined side to the author's technique. 
Italian readers can pick up 'La vita bugiarda degli adulti' over at the edizioni e/o site. The English translation is released by Europa editions in June 2020.