Diego Meraviglia is a Gold Pin professional sommelier and the Vice President and Director of Education for the North American Sommelier Association, a non-profit organization directly affiliated and partnered with the Italian Sommelier Association (AIS - Associazione Italiana Sommeliers).
Born and raised in Northern Piedmont, Meraviglia relocated to Los Angeles in 2005.  He is one of the founders of the North American Sommelier Association, where he is in charge of the educational curriculum and teaches several courses across the U.S. and Canada.
In 2008, Meraviglia obtained the 'Gold-Pin' certification with the Italian Sommelier Association and the Worldwide Sommelier Association (WSA). He is a Certified Specialist of Wine (CSW) with the Society of Wine Educators in the United States. In 2009, he was awarded the prestigious international prize 'AIS – Villa Sandi', given to only 15 sommeliers worldwide for "innovation in the profession of Sommelier". In 2013, at the WSA's 'Best Sommelier in the world' competition, he placed 5th.
We met Meraviglia in Los Angeles to talk about his experience working as an Italian wine professional in the U.S. and the current market for Italian wine in the country.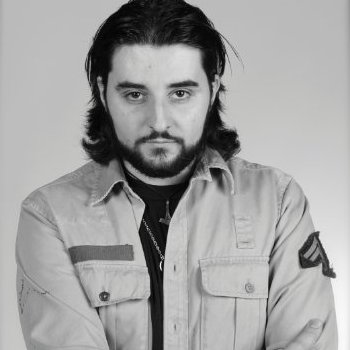 You hail from a small town on Lake Maggiore, Castelletto Ticino, in Northern Piedmont. How did you end up working as a sommelier in California?
Well, my story is a bit unusual as I actually started out as a professional musician, as a drummer. But I've always had a passion for wine, growing up in a family of farmers. Because of my interest in wine, I attended the courses of the Italian Sommelier Association in Milan in-between tours, receiving my first level diploma in 2003. I came to America in 2005 and began working in the wine business while still playing music. But then the wine business exploded and it ended up becoming my full time job. I also became involved with the North American Sommelier Association, which I helped establish.
The North American Sommelier Association prides itself as the highest qualified and quality educator in Italian wine. Can you talk about the courses the association teaches?
The association teaches sommelier, wine specialist and wine tasting courses for both professionals and amateurs (50% of our students are actually amateurs) and we have seen an increase of 400% in a year and a half. Our mission is to promote the culture of wine among Americans. We don't just give them data. We give them "the culture". We explain what the people are like in the land the wine comes from, what their history and traditions are. I always say that to really understand a product of the land like wine, you have to understand the land first, its people and their soul. If you don't get that, you can't understand the wine.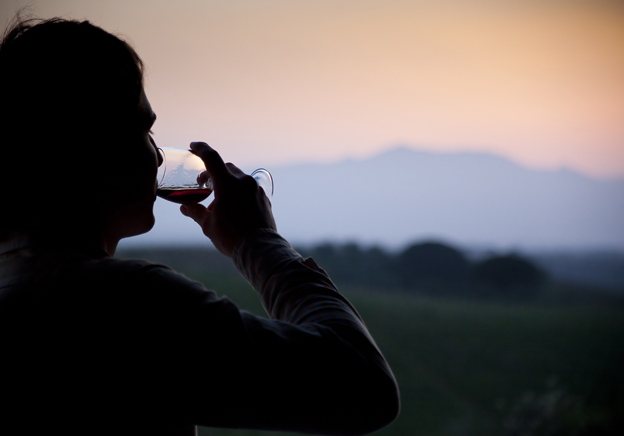 What's the market like for Italian wines in the U.S. currently?
It couldn't be better. Italian wine is the most imported and best-selling wine in the U.S., surpassing Spain and France by at least 10%. Americans love the Made in Italy brand, as long as it's authentic. In order for Italian wine to be successful here in North America, it must really be the expression of the terroir it's from. Furthermore, Americans are much more savvy about wine nowadays. They're no longer happy with just a Super Tuscan, a category that is actually seeing an incredible drop in sales (unless your name is Tignanello or Sassicaia). They're looking for something extra, for very regional and niche wines, like for example a very special dry Sicilian 'Moscato di Pantelleria', produced by Donnafugata, which is really doing well here in the U.S. 
Talking about niche wines, can you mention a red and a white that are very requested at the moment?
Montefalco Rosso is hands down one of the best quality/price oriented reds from Italy, produced in Umbria. Based on the Sangiovese grape, this wine has the typical central Italian notes of forest floor, dark cherry, violets and aromatic herbs like bay leaf and laurel. Different from its Tuscan cousins, this Sangiovese is blended with the local grape Sagrantino, one of the boldest in the country, literally boosting structure and body, and providing the wine with dark notes on the nose like licorice, leather and charcoal. A phenomenal pairer with game in general, or wild boar stews.
For whites, I'd say Vermentino, probably the most Mediterranean-scented grape in Italy. Indeed this white varietal grows on the marine triangle of Sardegna, Liguria and the coast of Tuscany, where it picks up wonderfully vibrant notes of orange blossom, ripe citrus, saline qualities and often aromatic herbs like marjoram. It is absolutely spectacular with pesto or with grilled Mediterranean seafood.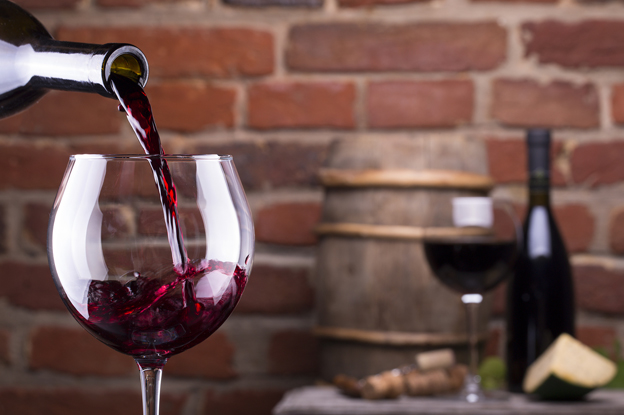 Earlier this year, it was announced that Prosecco production outpaced champagne. How do you explain the increasing success of Prosecco on the U.S. market?
The production of Prosecco has now reached 340 million bottles a year. It is the number one spumante (sparkling) wine in the world for sales volume. Why is it so successful? It is an expression of the Made in Italy, it is affordable, it offers Italian conviviality at a reasonable price. It really is one of the most spot-on wine products, and it's not a coincidence that it hails from Veneto, which in my opinion is the most commercial-savvy region in Italy.
I'd also like to mention Franciacorta as a sparkling wine that is slowly emerging in the U.S. It could do even better; the problem is that producers never really aimed at getting on the foreign markets because Franciacorta does so well in Italy, although they're finally eyeing the American market. I'm convinced that within five years we can sell Franciacorta in all major U.S. cities, not just New York, San Francisco and Los Angeles.
What are the emerging markets in North America for Italian wine?
Texas with Austin and Houston, Chicago, Montreal, Toronto and Vancouver in Canada. Just one example of how well Italian wine is doing is San Diego, a city normally associated with beer-loving surfers, where numbers keep rising. 
What Italian regions and wines do you predict will be the stars on the U.S. market in the next few years?
Keep an eye out for northern Piedmont. Americans are no longer interested in paying exorbitant prices for, say, Barolo and Barbaresco and are discovering a new area in Piedmont which was completely unknown. Wines like Gattinara, Ghemme and Boca are selling very well.
Emilia-Romagna also promises well with a return of Lambrusco, a category of wine that was really devastated in America in the '70s and '80s, but it's now being rediscovered thanks to increased quality; and especially with Sangiovese, a wine that has great potential, and that producers should really make an effort to export in larger quantities.
Vermentino, in its versions from Sardinia, Liguria and Tuscany, is already one of the best-selling grapes at the moment and will likely increase.
And the region of Friuli has great potential if it lowers its prices.  
Finally, your favorite Italian red and white?
That's impossible to answer! Asking me what my favorite wine is, is like asking me who the most beautiful woman in the world is. It's impossible to answer. All that matters to me is that wine is GOOD, the perfect combination of quality and character, which can be both the expression of its terroir and/or a particular grape.