John Bensalhia looks at Thomas Jefferson's 1787 tour of northern Italy, and his observations on Italian life in the late 18th century
In 1787, Thomas Jefferson, the third President of the United States of America and American founding father, embarked on a tour of southern France and northern areas of Italy. Departing on 28th February 1787, Jefferson was to explore notable areas of these two countries on a tour of 1200 miles. Intriguingly, for a man of high position, he chose to travel alone and incognito as a private citizen from Virginia as opposed to a diplomat, paying his own way and opting to hire valets in each town that he reached. He reached Italy in the middle of April and stayed there until the end of the month visiting the areas around Turin, Novara, Milan and Genoa and making notes on each destination's lifestyles, environment and climate. Here is a selection of some of the most memorable observations made by Jefferson during his April 1787 tour of Italy.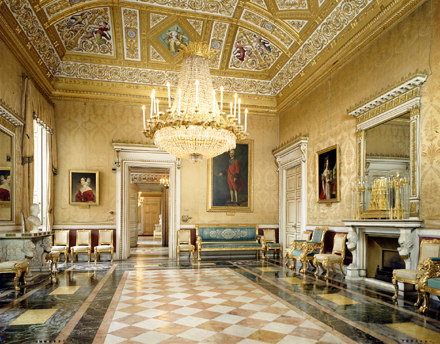 ARCHITECTURE
* On 16th April, as he made his way through Racconigi, Poirino and Turin, Jefferson noted a "large and handsome" bridge over the torrent of Sangone. He also observed the brick buildings, which were sometimes covered in plaster. * Milan was to prove notable for its architecture. Jefferson found that many houses were painted al fresco. His favourite buildings were Appiani's Casa Roma and Casa Candiani and Martin's Casa Belgioiosa. The latter, in particular was praised by Jefferson, with its salon being "superior" to anything that he had seen before. He also commented on the Scaiola walls and floors, which he compared to the finest marble. Indeed, the Scaiola walls and floors were "scarcely distinguishable" from marble. * Visiting Rozzano, Jefferson took in the ice houses, which were dug about 15 foot deep and which were 20 foot in diameter. A conical thatched roof topped the ice houses, and at the bottom of the houses were pieces of wood to keep ice out of the water. "Ice is the most powerful congealer and lasts the longest," said Jefferson. * April 26th saw a visit to Genoa, during which time Jefferson found that slate was used for paving, steps and stairs.
FOOD AND DRINK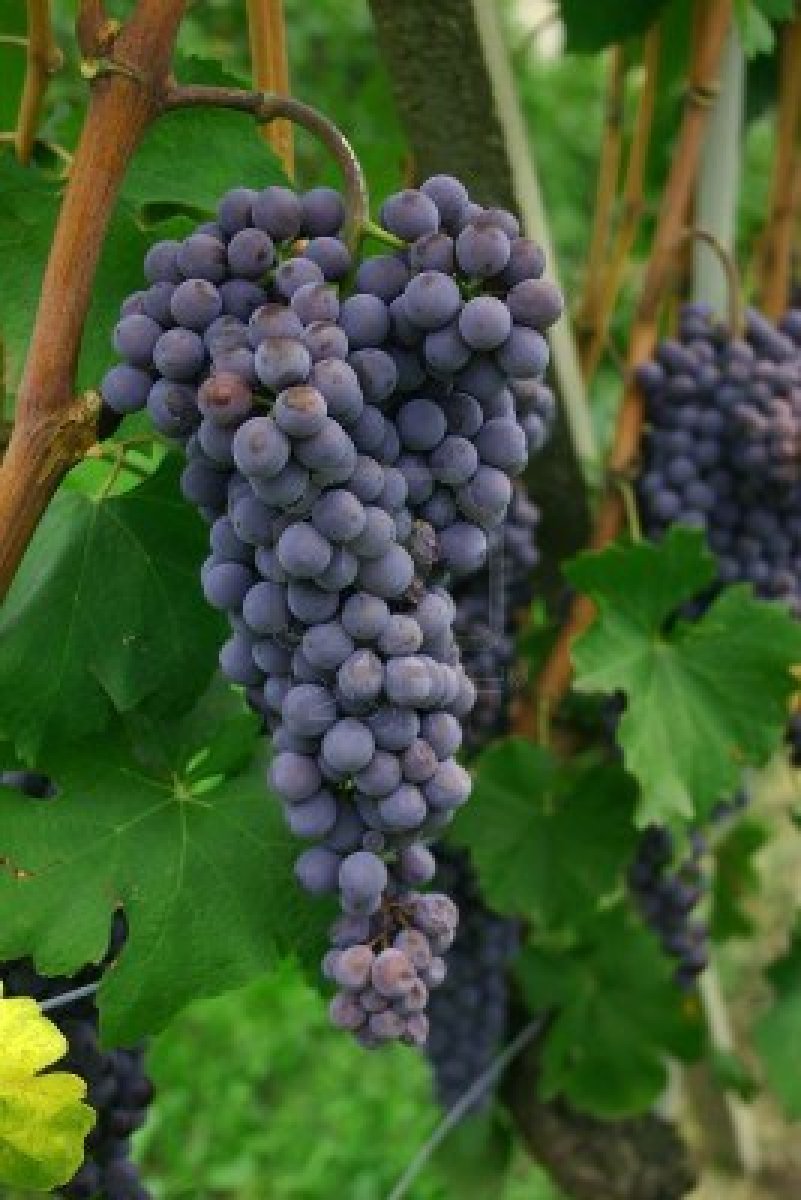 * During his stay in Turin on 17th and 18th April, Jefferson sampled a wine called Nebbiolo. He liked the drink, regarding it as "a singular wine" which melded three "contradictory characteristics". These were the sweetness of the silky Madeira, the briskness of Champagne and being "as astringent on the palate as Bordeaux". * Also around this time on 17th April, Jefferson approved of the Montferrat wine, having noted the vines in the area. He described this wine as "thick and strong". * On 19th April, the wine approval continued. In the neighbourhood of Vercelli was a wine called Gatina – this was available in both red and white, the latter comparing favourably with Calcavallo. Jefferson also said that a red wine of Salussola was "excellent". * By 23rd April, he had arrived in the areas of Casino and Rozzano, where he talked of rice ponds beginning and continuing to within five miles of Pavia. The best rice required 30 minutes boiling time. Also at Rozzano was Parmesan cheese, which sold on the spot for 88a for 100 1b. Jefferson noted that a cheese a day was made in the summer and that one cheese every two days was produced in the winter. Country people made do with poorer cheese, while the whey was given to the hogs. * Compared to earlier wines, Jefferson was less impressed with the wine sampled during his visit to Noli, regarding it as "indifferent". *When he returned to the United States in 1790 he brought with him a French cook and many recipes for French, Italian, and other au courant cookery. Jefferson not only served his guests the best European wines, but he liked to dazzle them with delights such as ice cream, peach flambe, pasta, and macaroons. He also made a drawing of a macaroni machine, with the sectional view showing holes from which dough could be extruded.
FRUITS AND VEGETABLES
* One of the most common fruits encountered by Jefferson was the fig. He saw some figs in the gardens at Novara on 20th April, and the next day, noted that figs and pomegranates grew unsheltered in Milan (although he did not see any). * Genoa was to prove to be a particular source of fruits and vegetables. Jefferson was given strawberries, which along with peas, grew all year round. Jefferson also wrote that Genoa environments contained olives, figs and oranges. * In addition to figs and oranges, during his travels to Albenga on 29th April, Jefferson told that the garden bean was a "great article of culture" in Milanese and Genoese regions.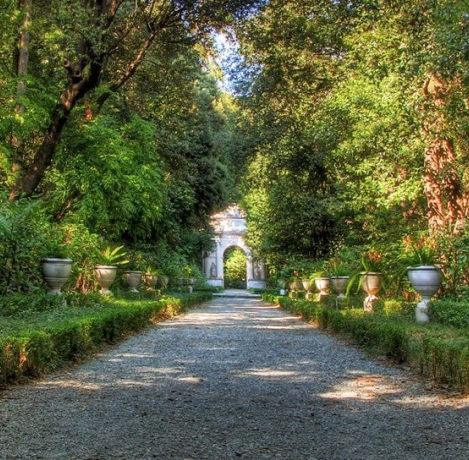 WILDLIFE
* Jefferson sees and hears a variety of birds during his time in northern Italy. He sees swallows on 19th April, hears a nightingale both on 18th and 28th April, and during his stay in Albenga on 29th April, observes that the region includes nightingales, pheasants, partridges and quails. * The sea life in Albenga includes lobsters, crabs, oysters, thunny and sardines. * On the 19th April, as Jefferson makes his way through Settimo, Chivasco, Ciliano, S. Germano and Vercelli, he encounters "good cattle in good number". He adds that the cattle are mostly cream coloured, and in addition notes the presence of "middle sized sheep" and "speckled trout" in the streams. * On 26th April, Jefferson admires the Gardens of the Count Durazzo at Nervi. He writes that "they exhibit as rich a mixture of the Utile dulci as I ever saw."
CLIMATE/WEATHER
* Snow has formed on the tops of mountains such as the Apennines. * Jefferson notes that droughts of around two to three months are not uncommon in Milan.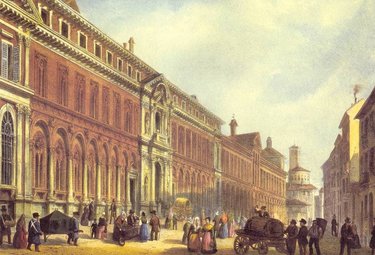 PEOPLE AND TRADE
* On April 19th, as Jefferson tours Settino, Chivasco, Ciliano, S. Germano and Vercelli, he muses that "The women here smite on the anvil, work with the mawl and spade." He also asserts that compared to the people of France, the people of this region are "ill dressed". * In Milan, Jefferson finds out that the average labouring man receives 60a for his work in addition to food and lodgings. The principal trades of the area are rice, cheese and raw silk. * On April 24th, during his tour of Voghera, Tortona and Novi, Jefferson notes that the "women, girls and boys work with the hoe and break clods with mawls." * Noli contained 1200 people at the time of Jefferson's visit, many of whom were fishermen. The local bishop earned 2000a (the equivalent of 66 guineas).
LIFESTYLE * The following quote about Albenga sums up Jefferson's visit to Northern Italy: "If any person wished to retire from their acquaintance, to live absolutely unknown and yet in the midst of physical enjoyments, it should be in some of the little villages of this coast, where air, earth and water concur to offer what each has most precious."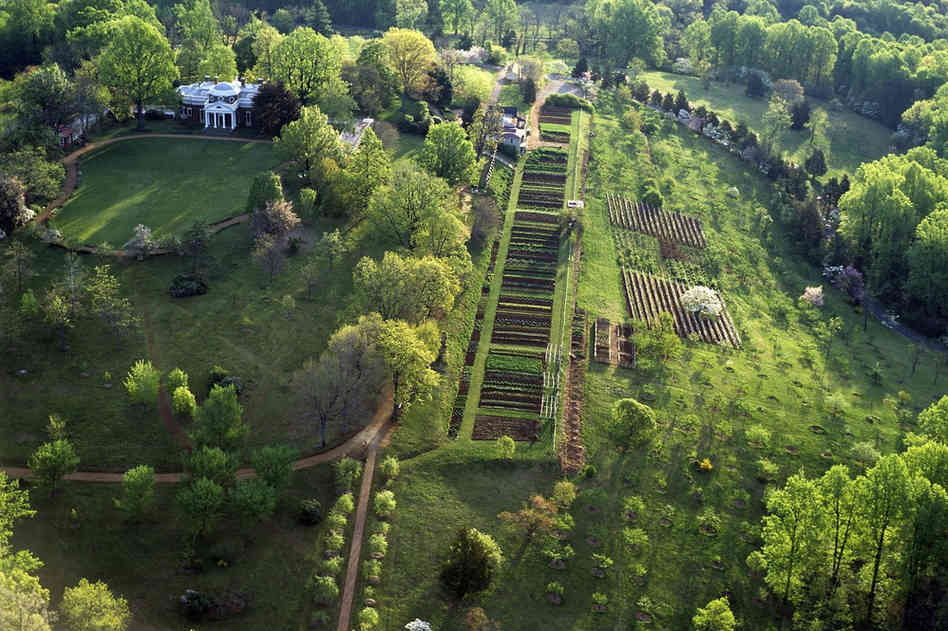 A PIECE OF ITALY IN VIRGINIA Thomas Jefferson's love for Italy and its culture came undoubtedly before his trip to Italy. Probably his early and intense study of the classical world and his deep identification with Roman culture played a big part in his interest in the Bel Paese as he regarded modern Italians as the heirs of the classical tradition. He filled pages of his Commonplace Book with extracts from well loved poems of Augustan Rome and drew his architectural inspiration from Roman villas and their sixteenth-century Palladian descendants. He also considered the agriculture of the time of Cato and Varro as the origin of modern husbandry and a model to follow. Even the name he chose for his orchard in Virginia, Monticello, was inspired by the Italian language, meaning "small mountain". His friendship with Italian itinerant surgeon and wine merchant Filippo Mazzei, with whom he shared his interest in wine, politics and agriculture, also contributed to bringing a little piece of Italy to Monticello. Mazzei was one of the first to contribute to the diversity of Jefferson's orchard and in 1774, the first spring after the arrival of the Italian, Jefferson recorded in the Garden Book the planting not of apricots and cherries, but of albicocche and ciliegi. Even after Mazzei returned to Italy and retired to Pisa in 1792, the flow of plant material from one fruit collector to another continued with Filippo sending a collection of plants and stones of several varieties of peaches, apricots and plums. Jefferson managed to have a true piece of Italy in his orchard which is also a living testament to the friendship between two great men from two great countries.