Visiting Florence this winter? Here are three exhibitions you don't want to miss.
"Il Cinquecento a Firenze." (The 16th century in Florence) – until January 21, 2018
Hurry, as this one's about to close, but definitely worth seeing for those interested in the Renaissance, a time of extraordinary intellectual creativity, which is so strictly intertwined with the history and development of Florence itself and Western culture overall. The exhibit features more than 70 paintings and sculptures from the second half of the 16th century by artists of the caliber of Michelangelo, Andrea del Sarto, Rosso Fiorentino, Pontormo, Bronzino, Giorgio Vasari, Giambologna.
Where: Palazzo Strozzi
Entrance fee: €12
Opening times: every day 10 am to 8 pm; 10 am to 11 pm on Thursdays.
"Tessuto e Ricchezza a Firenze nel Trecento. Lana, Seta, Pittura." (Fabric and Wealth in Florence in the 14th century. Wool, Silk, Painting) – until March 18, 2018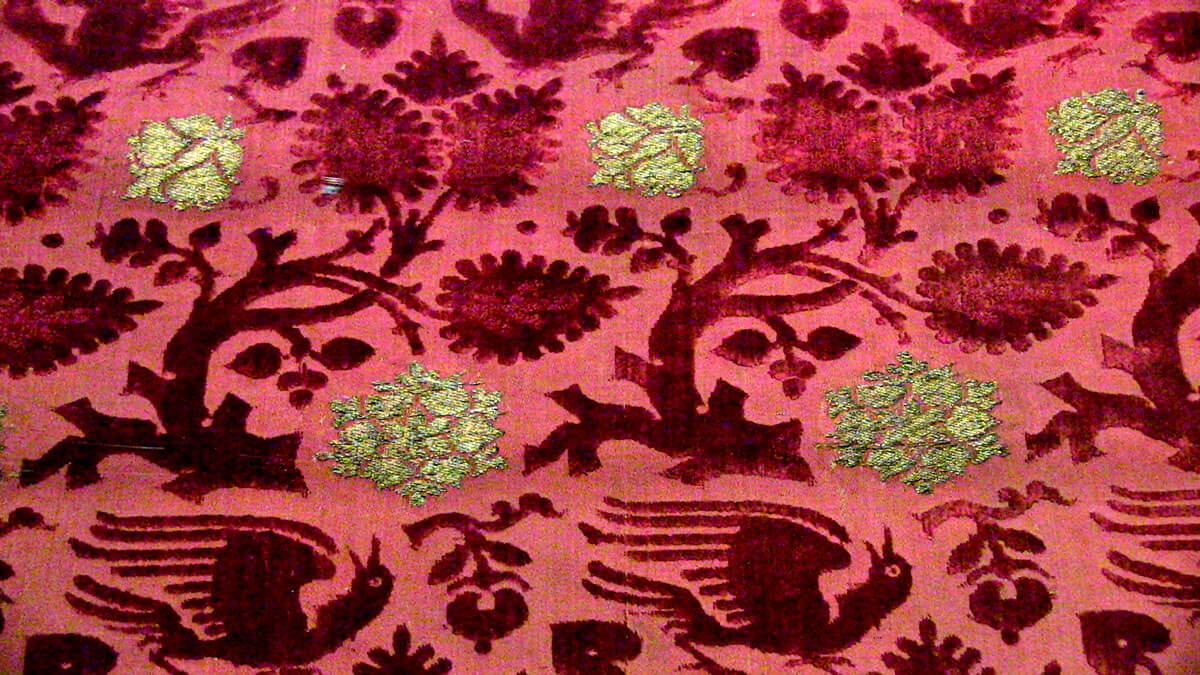 This interesting exhibition, conceived and curated by Accademia Gallery's director Cecilie Hollberg, displays the important role of textile art in Florence in the 14th century, both for the city's economy and as artistic production. The quality of Florentine wool and silk achieved such a level of excellence that it was requested all over Europe and beyond. Artisans and painters found inspiration in the fabrics and fashion of the time, as can be seen in the woven and painted works on display  so as to "transfer" the luxurious textures of the fabrics to the tables and frescoes kept in the city as it will be possible to find in the glittering woven and painted works that will be visible in the display.
Where: Galleria dell'Accademia
Entrance fee: €12.50
Opening times: Tuesday-Sunday, 8:15 am to 6:50 pm, closed Mondays.
"Da Brooklyn al Bargello: Giovanni della Robbia, la lunetta Antinori e Stefano Arienti." (From Brooklyn to Bargello: Giovanni della Robbia, the Resurrection of Christ and Stefano Arienti) – until April 8, 2018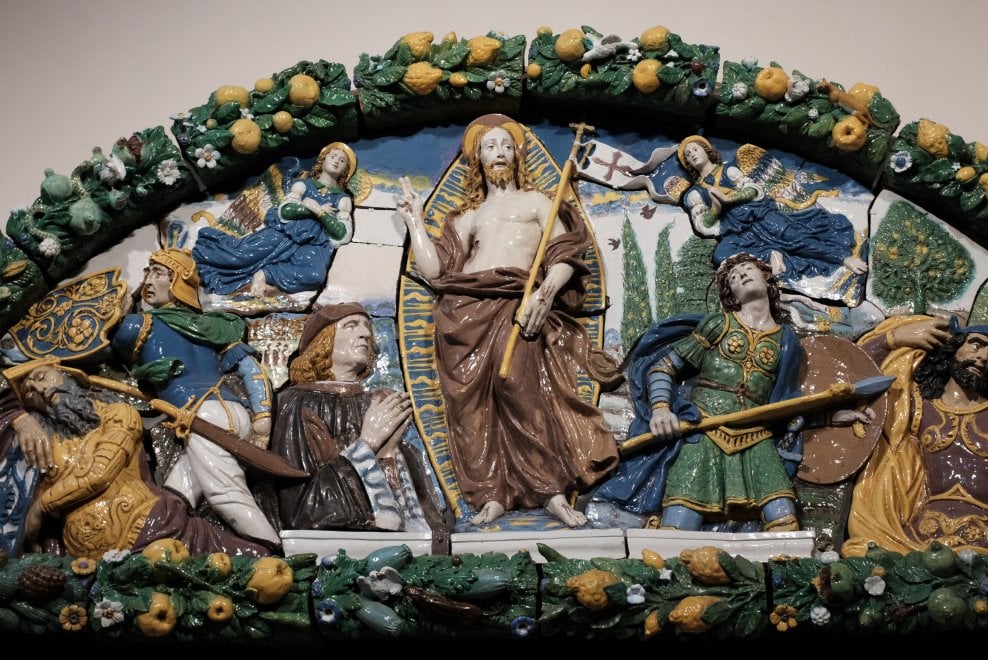 Don't miss the chance to see a Renaissance masterpiece that is back in Italy for the first time since 1898: Giovanni della Robbia's glazed terracotta Resurrection of Christ (ca. 1500-1520), known in Italian as the 'Lunetta Antinori', because it was commissioned in the 16th century by Niccolò di Tommaso Antinori, the man who started the entrepreneurial fortunes of this ancient Florentine family (the Antinori are among Italy's largest wine producers and played a pivotal role in the "Super-Tuscan" wine revolution of the 1970). The piece of art was to adorn Villa Le Rose, the family's countryside estate just outside of Florence; the descendants have financed its restoration. In an adjacent room, the contemporary installation "Scena Fissa," by artist Stefano Arienti, is a reinterpretation of Della Robbia's piece in order to create a dialogue between Renaissance and contemporary art.  
Where: Museo del Bargello
Entrance fee: €9
Opening times: Monday-Friday 8.15 am - 1.50 pm; Saturdays and Sundays, and March 23-April 8, 8.15 am-4:50 pm.  
Even if you're not based in Florence, you can still easily and quickly reach the Tuscan capital by high-speed train from major Italian cities, check the options here.