Each year, more and more women are answering the siren's call of a solo trip to Italy and setting off to discover its great beauty, pleasures, and transformational powers on their own.
On the tenth anniversary of her book "100 Places in Italy Every Woman Should Go", we reached out to author and women's Italy travel expert Susan Van Allen for insights about how to make that dream of a solo Italian vacation come true.
Here are her top 10 tips for any woman considering exploring Italy independently:
1. Embrace Going Solo
"I have no one to go with" should never be an obstacle to your Italian travel dreams. Italy is a fantastic place to wander solo, following your very own desires. Since Italians are such welcoming people, you'll rarely find yourself feeling lonely. Or you can join one of the many small-group tours to Italy, where you'll be traveling on your own but in the company of kindred spirits. I even enjoy solo time while traveling with my husband or girlfriends—in fact, I insist on it! Taking a break to explore at my own pace during the day makes dinner times fun, as we gather to each share our separate adventures from the day.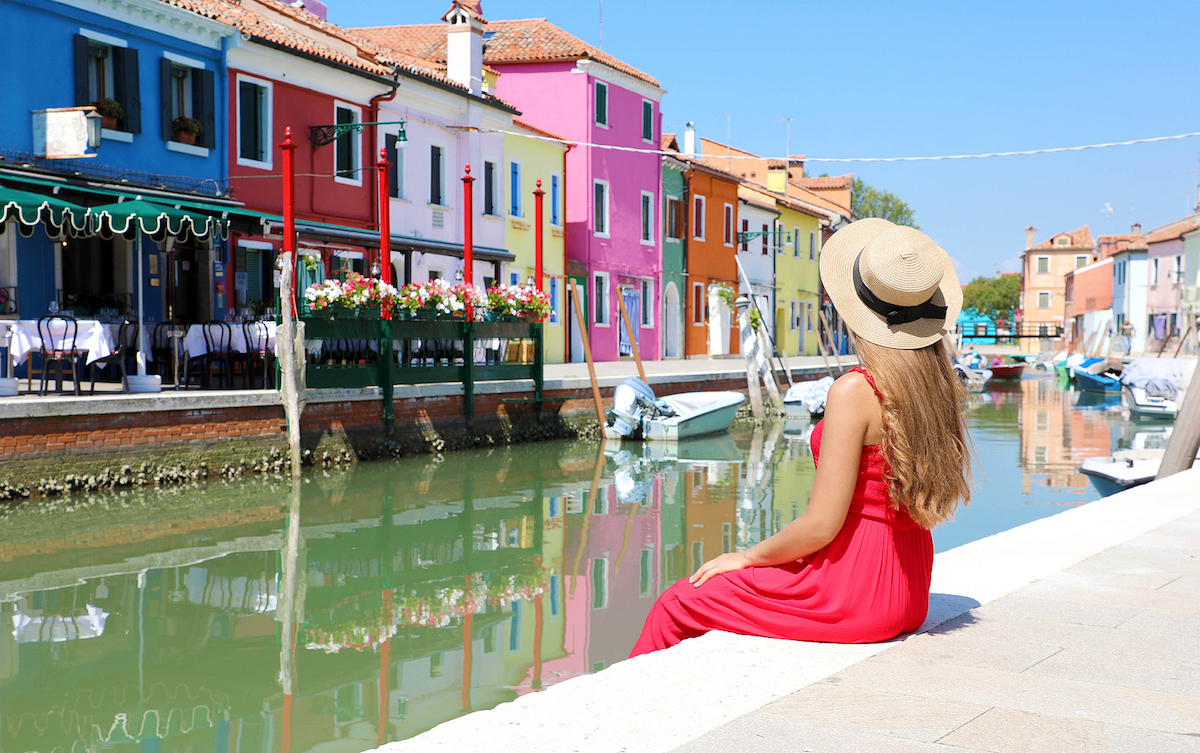 2. Get Psyched
Before you leave, delve into the great books, movies, and YouTube videos that feature your destination and follow Italy-centric social media accounts for insider tips. This will really enhance your experience, as you familiarize yourself with your chosen spot's history, art, and cuisine. And though the locals you'll encounter will most likely speak English, learn at least a few words of the beautiful language—there are plenty of apps and podcasts to help you. Your efforts will be greatly appreciated by the Italians.
3. Get Connected
Tell your friends and family where you'll be traveling and spread the word through your social media circles. Inevitably you'll discover a connection: someone who has a friend or relative who is living in the place you're visiting or perhaps a special Italian guide, artisan, or cooking teacher. Make contact in advance to plan a meeting. That will surely be a part of your trip for the memory books.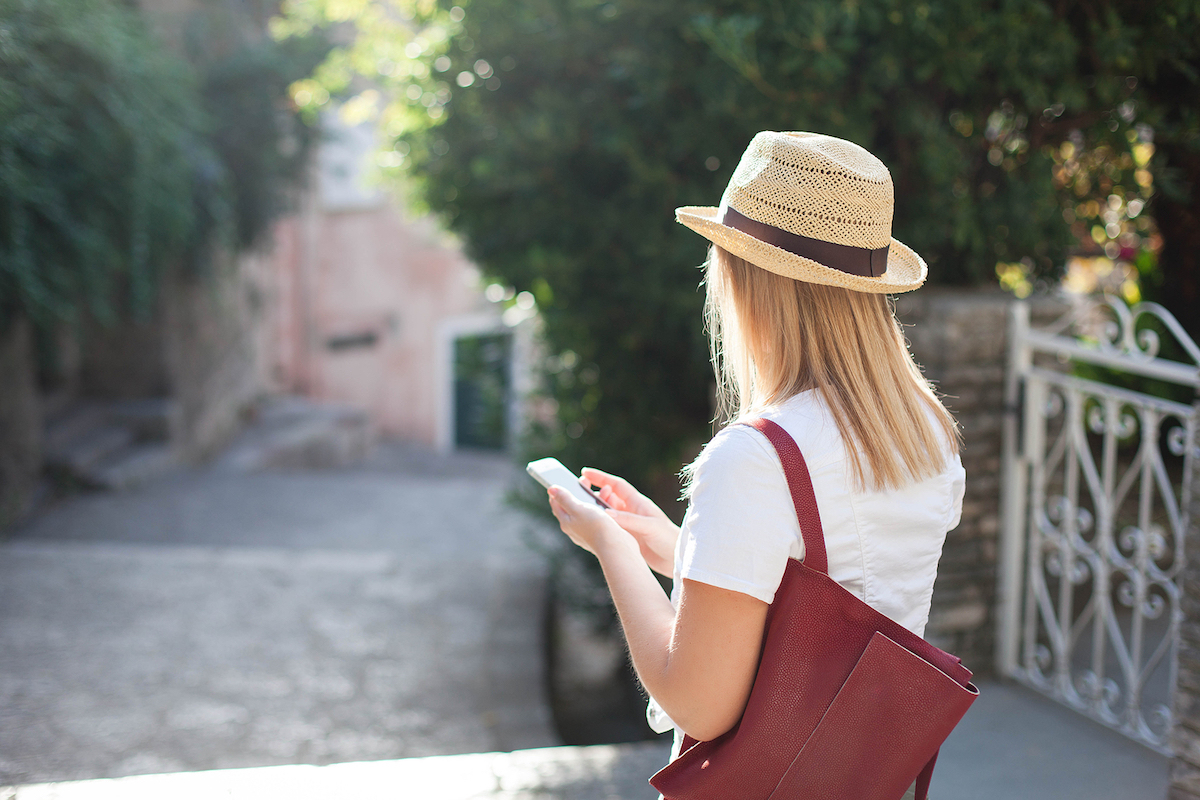 4. Lie About When You're Leaving and Returning
Tell yourself and those in your world you'll be gone the day before and the day after whatever it says on your plane ticket. It's not really lying—mentally you're in Italy the day before you leave and the day after you come home. In my case, this makes it less likely that I leave packing until the last minute and spares those around me from dealing with my I'm-going-to-Italy-tomorrow-obsessed self. As for the day after you return, you'll get no sympathy with, "I'm jet-lagged, just got back from Italy." Consider these border days gifts to yourself, to ease in and out. If you do tell anyone your real dates, let it be your massage therapist!
5. Pack Light
Over-packing ends up dragging down your Italy adventure. Think simple and color-coordinate your outfits so they can be mixed and matched, and check the 10-day weather forecast to pack accordingly. Comfortable shoes are a must—give them a good try-out before you put them in the suitcase.
I've found the best way to pack is to give myself time for an Italy Dress Rehearsal. I pour myself a glass of wine, blast some Andrea Bocelli, have my phone nearby to take selfies, and put my printed-out itinerary and all the wardrobe possibilities on the bed, including jewelry and scarves. Then I dress for the plane, the museum, the special dinner, etc. It's a great way to see what to pack and what to leave behind. And so the light, lovely adventure begins…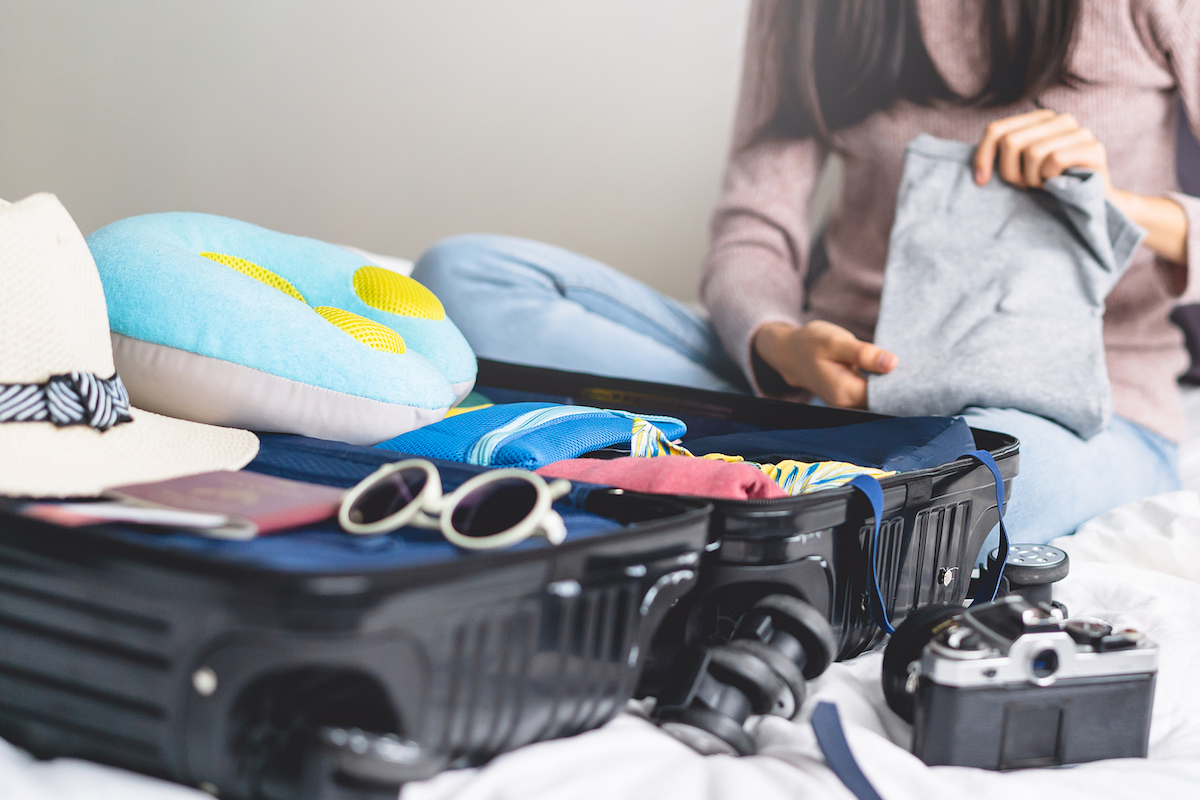 6. Flirt
There's a shrink in New York who prescribes a trip to Italy for women who need a boost to their self-esteem. Italian men have mastered the art of flirting—it's one of the country's true gifts. Enjoy, without taking any of it seriously. It's all in the spirit of: "You are women, we are men. We are alive! And what a fun game we play!" If you get harassment rather than flirting, shout out a loud "Vai via!" ("Go away!").
7. Be a Savvy Shopper
Shopping in Italy is a beautiful pleasure, especially to buy crafts from artisans who are following centuries-old traditions. Find out what crafts your destination is known for—be it glass in Venice, leather in Florence, or nativity scene figures in Naples. Also, don't be shy about interacting with artisans, who have dedicated their lives to these crafts. Your appreciation and curiosity will bring them much happiness and the object you bring home will carry with it a great memory of the person who created it.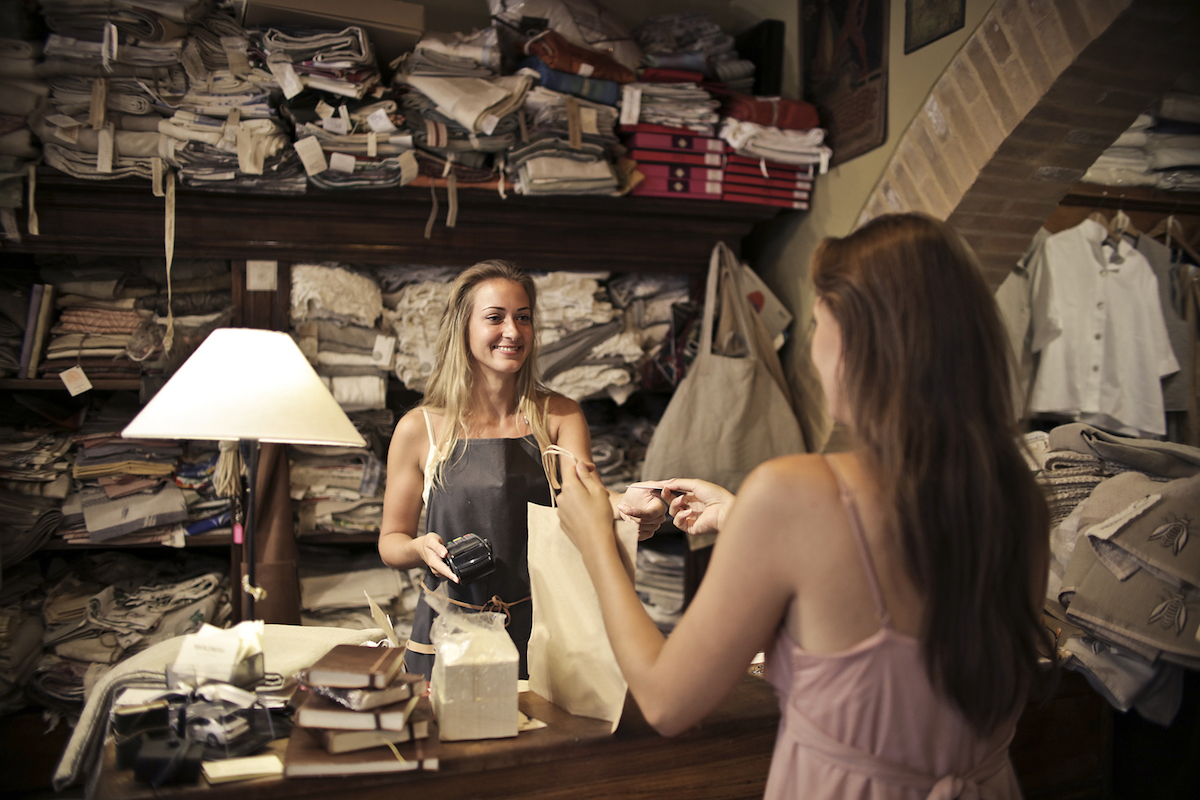 8. Take a Guided Tour
I was resistant to this for many years, with visions of traipsing behind a screaming person hoisting an umbrella. At the same time, I had the frustrating experiences of waiting in line for the Sistine Chapel, being baffled in the Forum where nothing is marked, etc. Be sure to research and book small-group or private tours for sites you'd like to see before you go, as major attractions are booked well in advance. To ensure the best experience, ask around for referrals from friends or experts on social media who you trust.
9. Keep an Eye on Your Stuff
Please don't become a paranoid traveler, but the truth is there are expert purse snatchers who target tourists in places of major distraction: public transportation, outdoor markets, and crowded attractions. Leave valuables at home or in your hotel safe. Get your offensive style down, so it becomes second nature and you can comfortably roam. While some prefer a secret money belt or bra-stuffing, I carry a shoulder bag, always closed, tucked under my "inside" arm to avoid whizzing motorini (scooter) street thieves. At sidewalk restaurants, keep your purse hooked to you or your seat.
10. Experience Il Dolce Far Niente (The Sweetness of Doing Nothing)
Though you'll have "must sees" on your itinerary, leave open time to simply be in the moment in Italy. This may be sleeping late with the sound of church bells in the distance, lingering at a cafe while people-watching, or meandering around a vineyard. When you reminisce about your Italy trip, these may be the moments that carry the happiest memories…and inspire you to return!