Who doesn't want to enjoy a glass of Chianti on the terrace of your own villa while overlooking the Tuscan hills? It is precisely this image that many people have in their minds when they begin the search for a second home in Italy. More often than not, they are swiftly met with the headache of managing and maintaining such a property from abroad and this heavenly dream eventually dissolves. Now, Le Ville d'Italia is solving this issue in one fell swoop with their premier resort, Le Ville di Trevinano. An exclusive, full-service resort in the idyllic Italian countryside offering individually owned villas with the luxury of never having to worry about maintaining it when you're not there.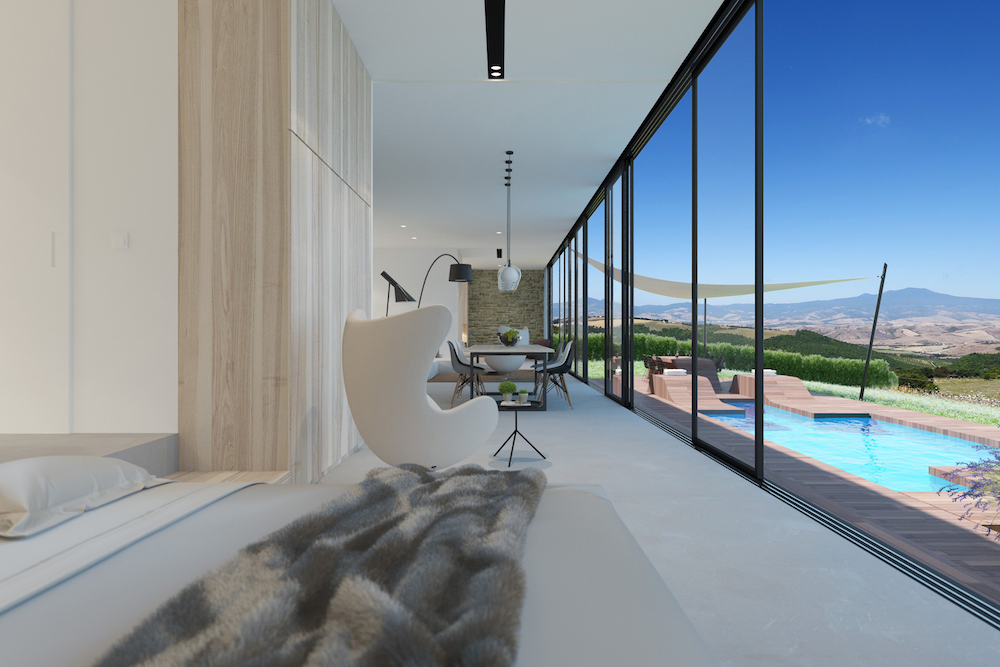 Want to have your tiramisu and eat it too?
Le Ville di Trevinano is a hotel, holiday villa and exclusive retreat rolled into one phenomenal Italian concept. It presents an opportunity to own property, enjoy it as a guest in a 5-star hotel and earn a lucrative return on investment during the time you're not there. Just block the time you want to spend in your villa and for the rest of the year you'll earn income while your home is being taken care of by a professional management and hospitality company. There's no need to be discouraged by all of the organizing and arranging that you have to do. Guests will enjoy all of the facilities and amenities that Le Ville di Trevinano has to offer, but not at your expense. The royal treatment is the standard at the resort but without the headache for you. No worries about check-ins, dealing with booking sites or final cleaning, the fully managed rental program handles it all.
The 5-star treatment is available to everyone who wants it. Le Ville di Trevinano features an array of services and amenities to ensure an exceptional stay. Want to have a lazy breakfast in bed? Order it on your dedicated hospitality tablet available in every villa. In the mood for an authentic Italian aperitivo? Enjoy it on the privacy of your own terrace or poolside. If you don't feel like cooking, order room service by one of the local restaurants or call the in-house chef. Keen on cooking your own meal after a day of travel? Have your fridge stocked with groceries before you even arrive. It's these kinds of services that make Le Ville di Trevinano so unique.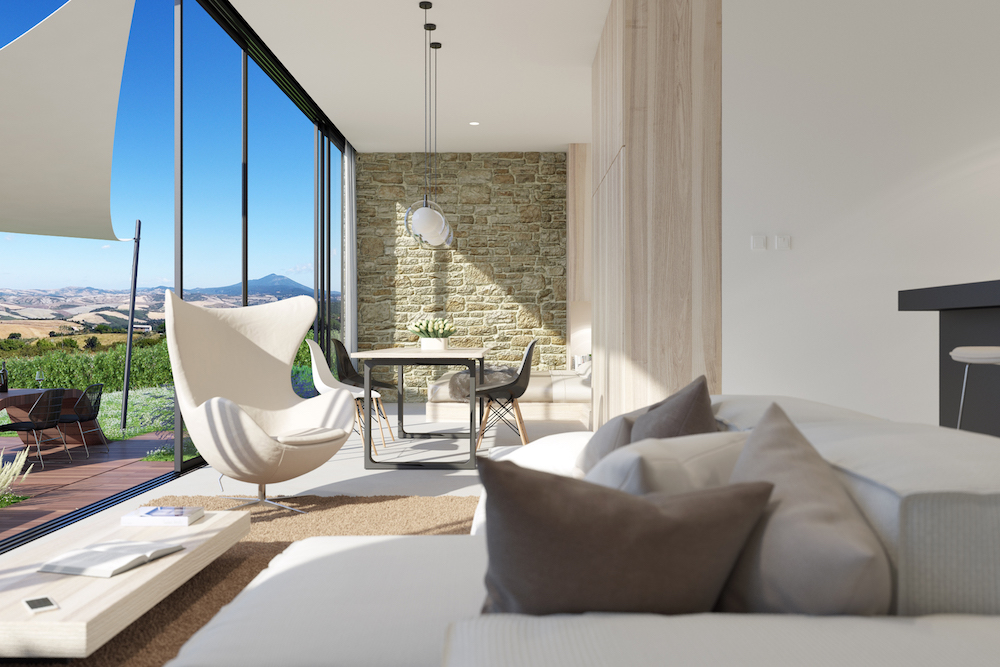 Although luxury comes with a price, nature shouldn't have to pay for it.
Le Ville di Trevinano is proud to be one of the elite and sustainable resorts in Italy. The entire resort was designed as a minimalistic earth-sheltered build. By using the ground as an insulating blanket, it effectively protects the villa from the elements and temperature extremes. This style of building is energy-efficient, quiet, freeze-proof, and low maintenance. This contrast to the typical Italian style building makes it utterly unique.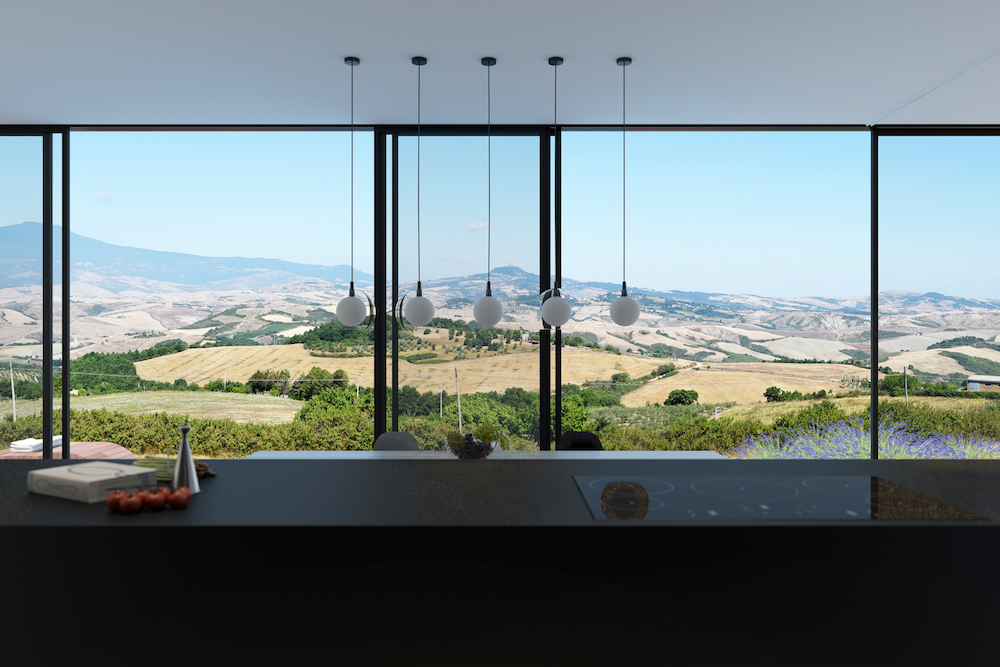 With this sustainability top-of-mind, the resort was designed as a modern oasis for homeowners and travelers alike to enjoy something different in the authentic Italian country-side. The ten villas of the boutique resort are arranged in a thoughtful layout and meticulously furnished to create an environment unlike any other. It is a place where tactile materials, distinctive craftsmanship, and progressive design all come into play. Le Ville di Trevinano is the perfect example of hypermodern design that does not obscure, but blends in with the local history, nature, and the cultural surroundings.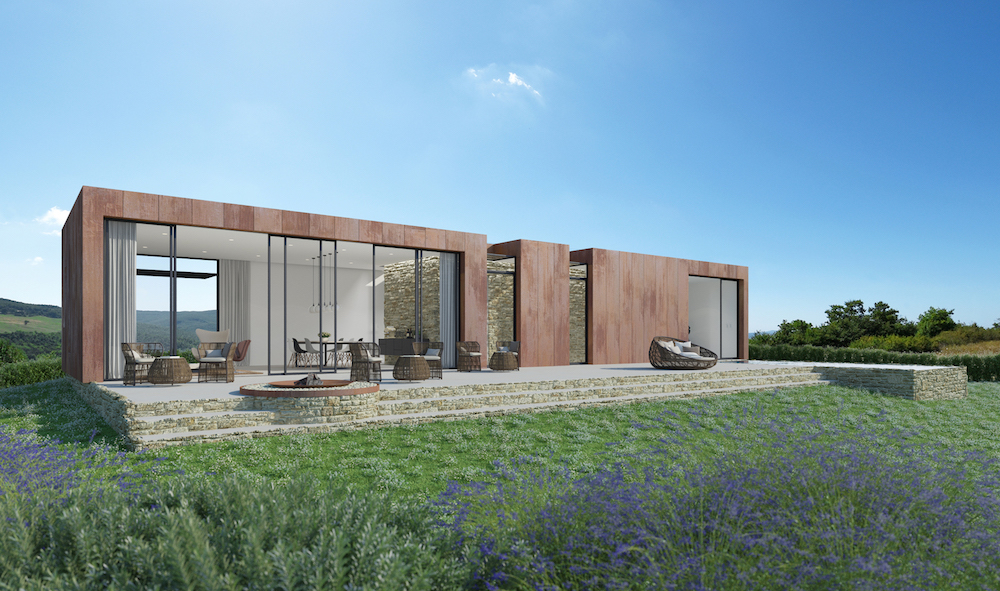 Speaking of cultural surroundings, the resort calls the quaint Etruscan town of Trevinano home. Located in the 3 corners of the most stunning provinces of Italy, Trevinano lies at the tip of Lazio, bordering Tuscany and Umbria. Although petite 
in size, the village is home to a Michelin-star restaurant which also benefits from its neighboring village San Casciano dei Bagni, known for its luxurious spa facilities and high-end clientele whom reside there. From Trevinano, you can watch the sunset behind the lovely Monte Amiata or gaze at the panoramic views of Radicofani and the Val d'Orcia. Take day trips to nearby Rome, Florence and Perugia or wander throughout the smaller cities of Siena, Orvieto and Viterbo. Drink a glass of wine in Montepulciano or take a swim at the Bolsena lake, Trevinano is close to it all. Notwithstanding its famous surroundings, Trevinano remains a peaceful place to rest and enjoy all the wonders of Italy.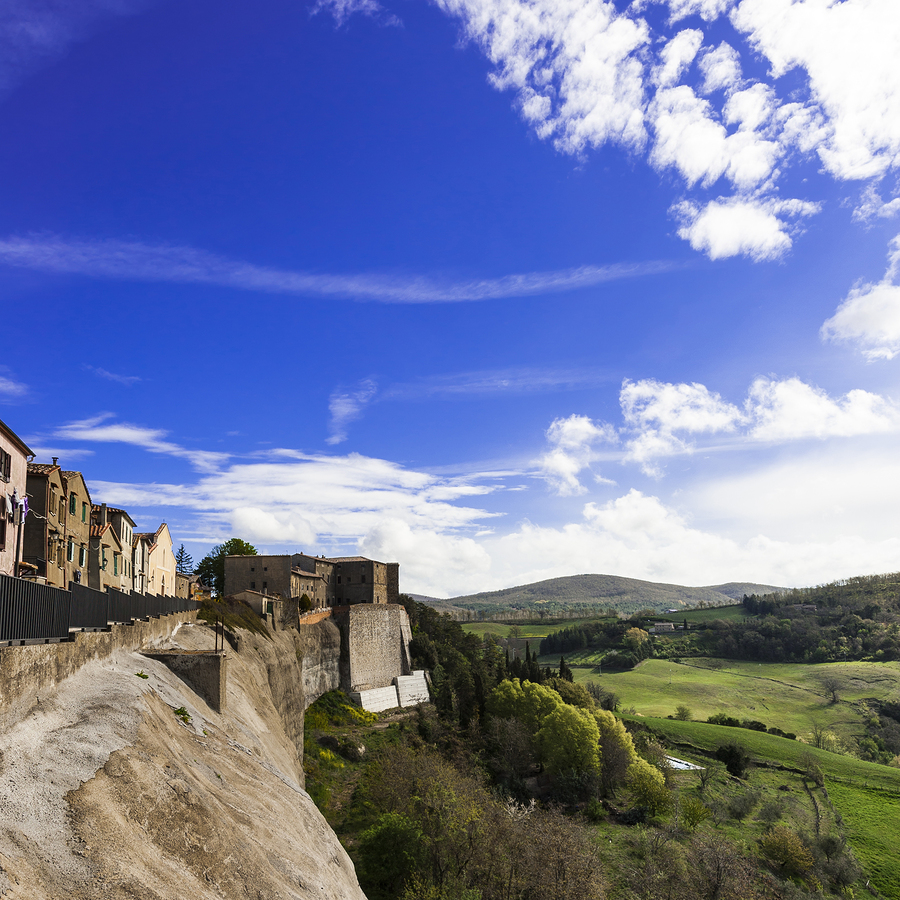 The village of Trevinano
Owning a villa doesn't mean the service stops there.
At Le Ville di Trevinano, full-service truly means full service. Each home owner and resort guest has access to the infinity swimming pool, sunny terraces, relaxing lounge area, and recreational building. Looking to continue your workout regimen? Take advantage of the modern fitness area or play a game of tennis on the full-size tennis court. Bringing the kids on your vacation? There are extra beds available upon request. Private parking, laundry facilities, and other hotel advantages are available to guarantee luxury and comfort during every stay.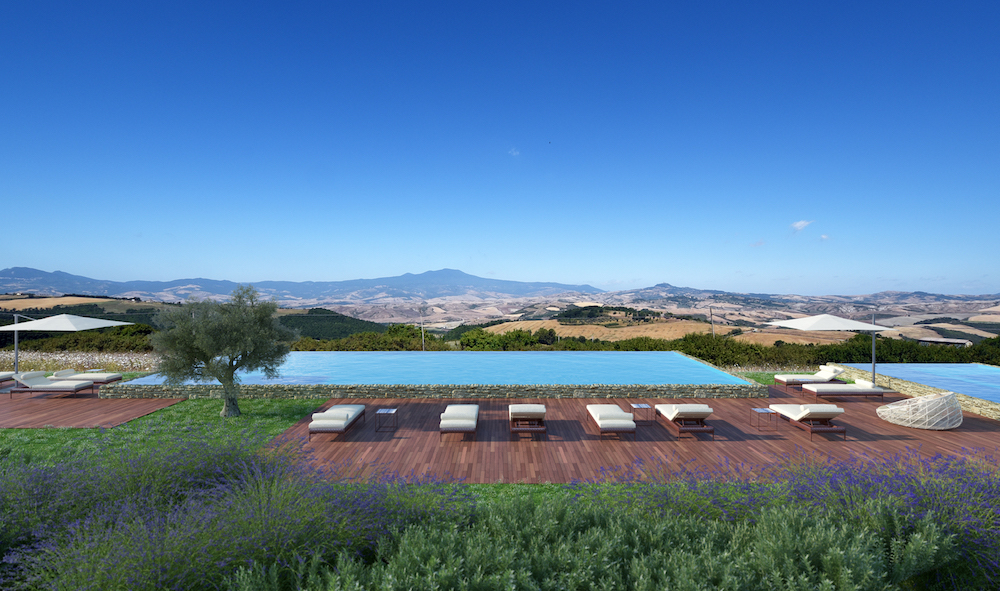 What this outstanding boutique resort is offering to its owners and visitors is a unique hospitality experience in one of the most famous parts of Italy without having to give up the authentic flavor that has made this country so loved. Investing in Le Ville di Trevinano not only means a wise financial investment for you but also a personal one; It allows you to create unforgettable memories while generating a lucrative income. The quality, the luxury and the authenticity of Italy are finally available for the taking.
Le Ville di Trevinano offers 2 types of villas:
To discover more about Le Ville di Trevinano visit http://www.lvdi.it or download the sales brochure at: http://www.lvdi.it/LVDI-brochure.pdf. For return on investment calculations, floor plans and other detailed information please send an email to info@lvdi.it.