With its great beaches, relaxed country atmosphere and green spaces, Southern Tuscany is a fantastic holiday destination for families. So, pack up the kids, hop in the minivan and get out of the city and into the countryside, as we share our top tips for travelling with the family in tow.
A quick word of advice before we start. Southern Tuscany or more specifically the towns that line the border with Lazio are collectively known as the Maremma. They're a ragtag bunch of mountain towns, seaside resorts, ancient Etruscan and Roman settlements and little hilltop havens. In other words, they are very difficult to navigate with public transport. Think no trains and some very sketchy buses. So, if you're inspired to explore the Maremma, you'll need a car.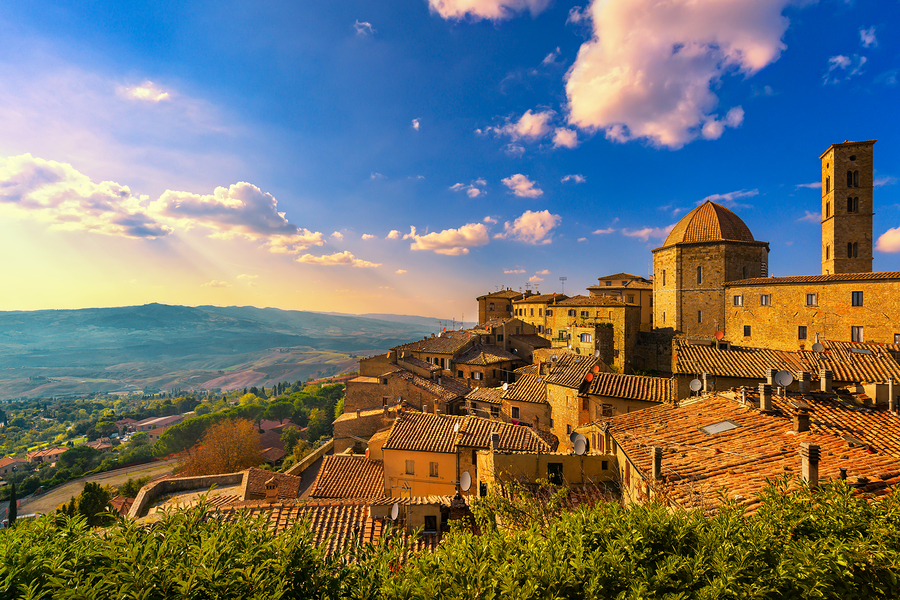 Kid friendly beaches
With the weather well on its way to warming up, one of our favorite things to do with the kids in Southern Tuscany is hit the beach. You mightn't realize it, but Tuscany is actually one of Italy's most popular seaside destinations. It has a coastline of almost 400km, so there are plenty of places to take a dip, but not all of them are fit for little ones.
In the Maremma, our top kid-friendly beach is Giannella, just outside the town of Albinia. It's not the region's most beautiful beach, but it's super accessible and the water is always calm. Easy paid parking is located a few steps from the beach and the shore is lined by a forest of pines that provide some much-needed shade.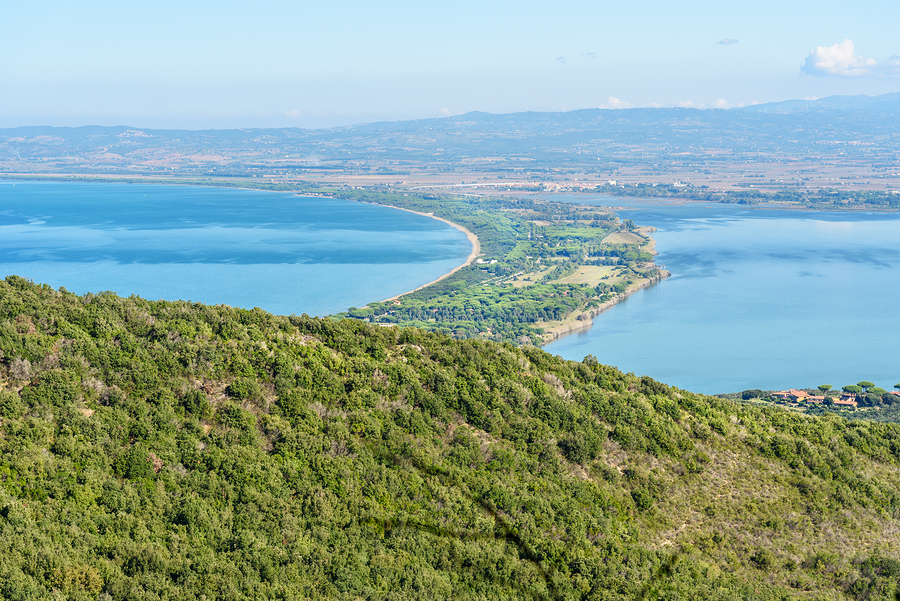 In Italy, most beaches are a mix of paid and free areas. You can easily identify which are paid. They're the ones with the rows and rows of umbrellas and sundecks, which you can rent for about €10 a day. They also have bathrooms and showers and usually a bar for their guests. 
The free sections are just sand, but it's important to note that in these areas, there is no lifeguard on duty, so always keep an eye on the kids. 
Other kid-friendly beaches in the Maremma include Capalbio's famous Ultima Spiaggia, which has beautiful stretches of soft sand and, usually, calm waters, and il Pozzarello outside of Porto Ercole, a pebble beach without any sand, which isn't such a bad thing if you're trying to keep the car clean. 
Outdoor excursions
The Maremma really is Tuscany's backyard. A huge expanse of wide open spaces with plenty of gardens, nature reserves and parks to explore. 
If you're a family of amateur cyclists, the Maremma has, literally, hundreds of kilometers of cycling tracks. In fact, the 2019 Giro d'Italia will be passing through the area on May 14 and 15. You can rent bikes with booster seats from most towns, although you'll have the most choice in Manciano, Orbetello and Grosseto. For maps of the various routes, ask your local tourist information office.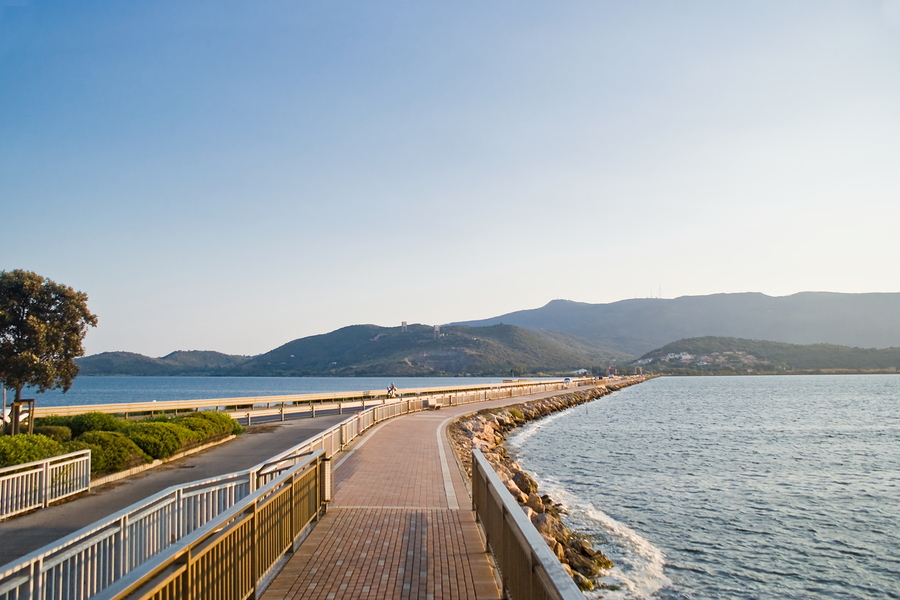 When cycling anywhere in Italy always remember to stay close to the edge of the road or off the road, if possible, and always be wary of motorists. The locals aren't always great lovers of cyclists and drive extremely fast on provincial and state routes, hardly ever respecting the speed limit of 90km/h. 
For something a little less hardcore, go horseback riding. The Maremma has plenty of 'maneggi' and 'centri ippici' that can organize a half or full day horseback ride that includes an introductory lessons for little ones and beginners. Ask your accommodation if they can organize it for you or Google the above Italian terms to find a place near you.
If you're kids are budding explorers, head to the Parco della Maremma, outside of Grosseto. The Maremma's largest nature park, it has a fantastic mix of walking trails, off-road cycling routes and canoe and horse riding tours. The latter two available on prior booking. The park also has a small beach, which is the perfect place for a picnic and a dip. While if you're lucky, you might catch a glimpse of the majestic Vacche Maremmane (Maremman cattle) that roam the park together with their guardians, the Butteri (Italian cowboys) dressed in full traditional costume.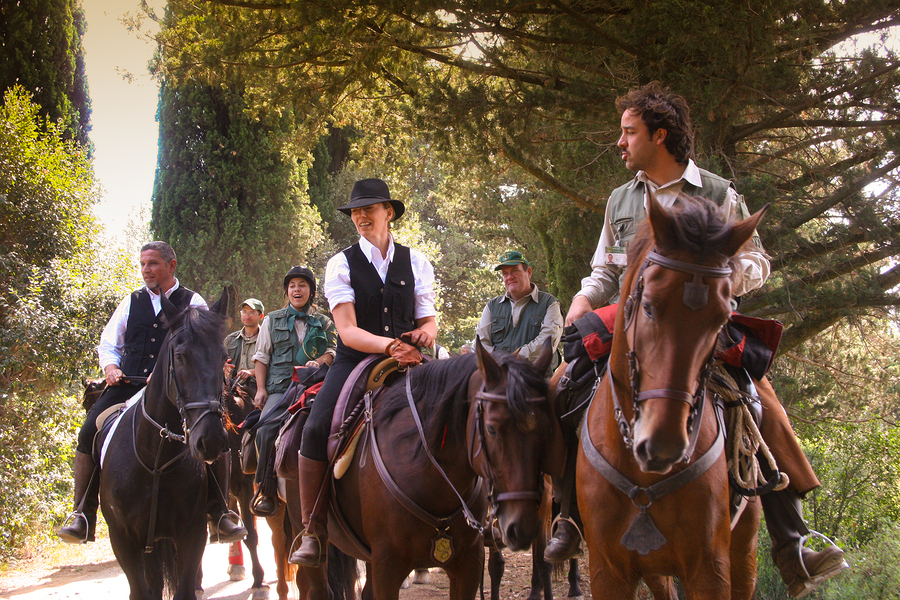 Museums and Art Parks
The Maremma's most kid friendly art park has to be the Giardino dei Tarocchi", outside of Capalbio. This outdoor garden is filled with mosaic statues depicting the 22 tarot cards. The installation was created and built by French-American artist, Niki de Saint Phalle, in the late '70s, '80s and '90s with plenty of Gaudi-flair. It's an incredible sight for any visitor, but kids in particular will enjoy exploring the statues, some of which are mini forts and playgrounds.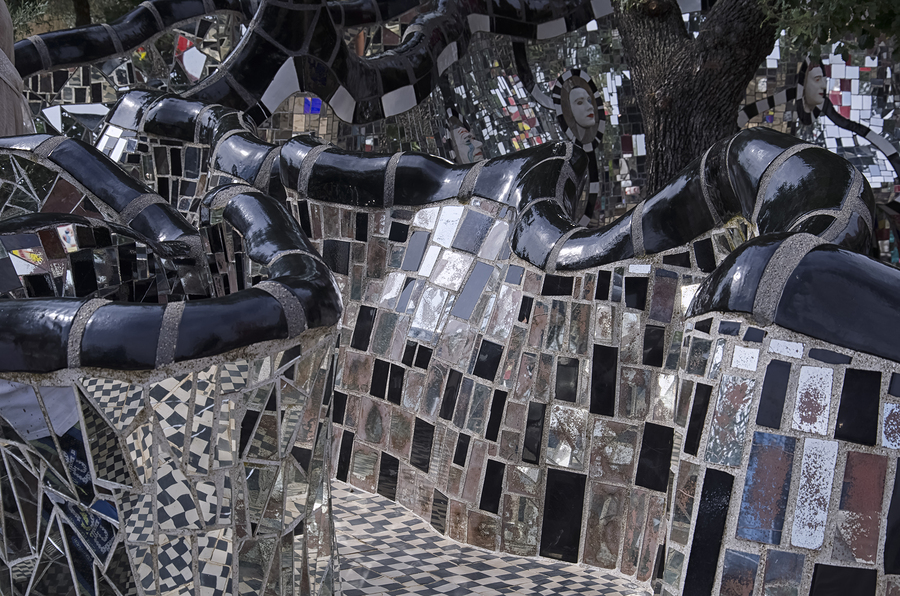 Throughout the summer months, the Maremma organize various exhibitions, events, guided tours and activities for kids at its network of museums. Even if your little ones don't speak Italian, these are still a lot of fun. Our top pick for kid-friendly museum is Grosseto's Museo di Storia Naturale della Maremma, which tells the story of the local flora and fauna with plenty of (non-scary) stuffed animals. 
Massa Marittima's Aquarium Mondo Marino & Explora and Porto Santo Stefano's Acquario Mediterraneo dell'Argentario are always a hit. As is Follonica's MAGMA, a modern art and steel gallery with light and sound projections, dioramas and interactive games. 
Eating out in the Maremma
Italians love kids. In fact you'll find it hard to go more than a few steps without someone's nonna stopping to peer into your stroller or pinch a chubby cheek or two. But Italian parents definitely aren't helicopter parents. Most take a relaxed approach, letting their 'bambini' roam free and stay up late, which can make dinnertime a little stressful for visiting parents. 
The Maremma is still getting used to tourists, so when you head out to eat, remember you're still on local time. That means you'll be hard pressed to find anything open before 7:00pm in winter and 7:30pm in summer. 
Once you do sit down, don't be afraid to order something simple for the kids. Kids' menu is a rare sight in the Maremma, but Italian parents have no qualms about ordering something that's not advertised. Just ask for "spaghetti in bianco" (spaghetti dressed with olive oil and parmesan cheese) or "spaghetti al pomodoro" (spaghetti with a simple tomato sauce and no meat) "per i bambini" (for the kids). A portion shouldn't cost more than €6.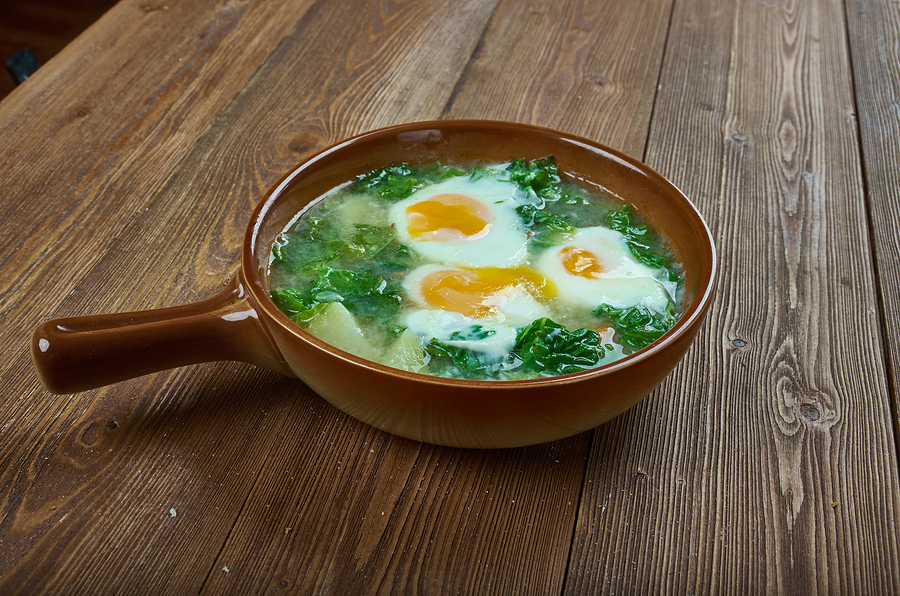 [Acquacotta, the dish par excellence of the Maremma]
Pizzerias are also a good choice for families as they're less formal. While if you can't imagine eating that late, consider staying somewhere where you can self-cater. Or choose an agriturismo or B&B that also does dinner and ask the owner upon booking if they can organize an earlier dinner for the kids.They'll usually be happy to oblige. 
Also, bear in mind that local restaurants aren't open all day long for lunch either. Normal serving hours are from 12:30pm to 2:30-3pm.