New year. Southern Tuscany beckons. Forget about Florence, put Siena on the backburner and give Pisa a miss. Country Tuscany is calling with its affable locals, gorgeous scenery and picturesque small towns. And 2019 is the year to answer that call. Don't believe us? Here are 10 very good reasons why you have to put this part of Italy on your bucket list. 
1. Cascate del Mulino, Saturnia
Saturnia's Cascate del Mulino thermal springs are so hot right now. Literally and figuratively. The 37°C waterfall and free-formed pools located in the Tuscan countryside are insanely popular. It's hard to find a list of the world's top hot springs that doesn't include them. This year began with some minor renovations to secure the travertine pools and a bigger, better parking area. If you haven't visited yet, make a beeline for Saturnia right now. As of writing, entrance is free and the pools are open 24/7, but rumour is, that won't be the case for long.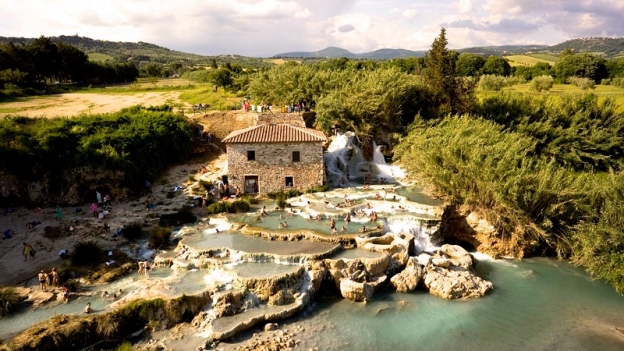 2. Morellino di Scansano 
Fresh from its an appearance at Chianti Lovers, the Morellino di Scansano is Southern Tuscany's drink of choice. The boisterous DOCG red is made for the rich braised meats and game-heavy pastas that define this part of the country. To get a taste of the tipple in its native land, get in touch with the Cantina Cooperativa Vignaioli del Morellino di Scansano, a cooperative of more than 160 wine growers to organize a tour of the vineyards and a tasting. 
3. The fab Michelin five  
The crew over at the Michelin guide aren't just handing out stars in Italy's cities. They're pretty free with them in Southern Tuscany too. The countryside boasts five Michelin-starred restaurants. Il Pellicano in Porto Ercole, Il Silene in Seggiano and La Trattoria di Enrico Bartolini in Castiglione della Pescaia all have one star each. Bracali in Massa Marittima and Da Caino in Montemerano have two. The latter has recently opened Il Giardino di Caino, a mini restaurant where you can savour a little piece of head chef Valeria Piccini's award-winning fare without breaking the bank.
4. The archaeological ruins at Roselle
Early this year, a handful of archaeologists discovered an oasis where elephants and Neanderthals enjoyed a brief spa break before the last Ice Age hit 170 thousand years ago. The bones and other bits and pieces discovered aren't on display to the public just yet, but it's more than enough of a reason to check out Roselle itself. The open air museum has Etruscan and Roman ruins, including thermal baths and a temple that dates back to the 1st century AD. 
5. The Giro d'Italia
The Giro d'Italia has just announced its 2019 route and it's heading to the Maremma. The area is a cyclist's idea of heaven with hundreds of trails winding their way through its forests, countryside and seaside destinations. You can pick up a complete list of trails at most tourist information centres. Or you can watch the professionals do it when the Giro d'Italia speeds past Orbetello, Marsiliana, Manciano and Pitigliano on May 13 and 14.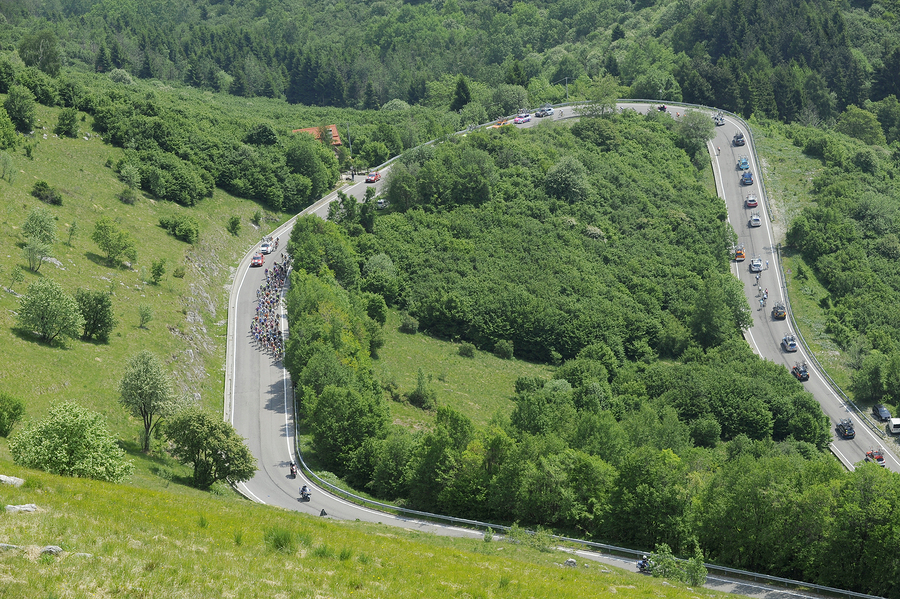 6. Pitigliano and Jamie Oliver
Pitigliano isn't doing anything new in 2019. One of Southern Tuscany's most popular tourist attractions, this tiny town carved entirely out of brown and black tufa rock is and always will be on the itinerary of anyone who visits the region. But the town did step it up on the international stage last year, appearing in Jamie Oliver's latest television show, Jamie Cooks Italy. Wander the Jewish quarter featured in the Tuscany episode and you might just run into the town's own mini celebrity and official honorary nonna, Elena Servi, who turns 90 this year.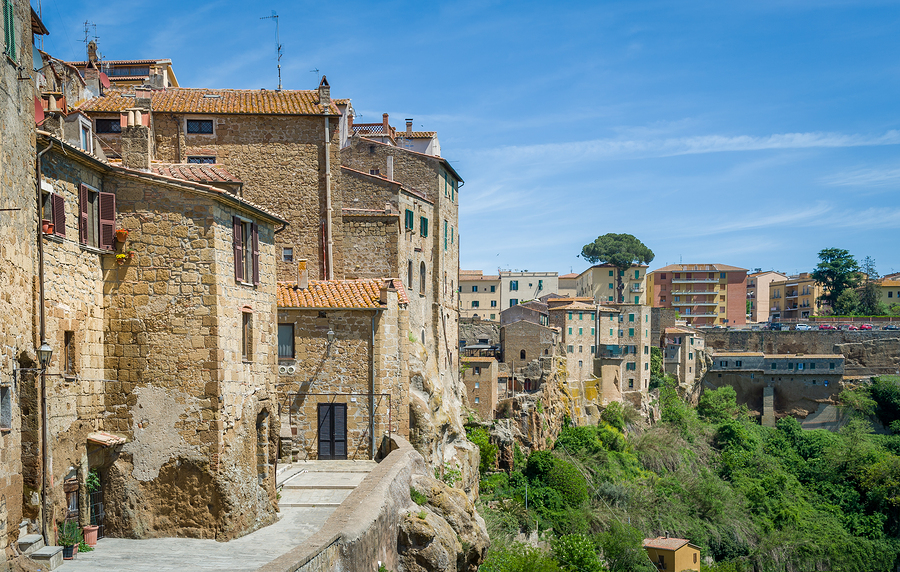 7. Capalbio, officially one of Italy's most beautiful villages     
Home to Butteri (the Italian cowboy), a liquorice-like wild herb liqueur and some very impressive medieval walls, Capalbio has always been a destination for weekend explorers, but the town has recently also become an official Borgo Più Bello d'Italia (one of Italy's Most Beautiful Villages). An accolade that celebrates not just the spectacular views of the sea and countryside glimpsed from its walls, but also its incredible beaches and heritage buildings.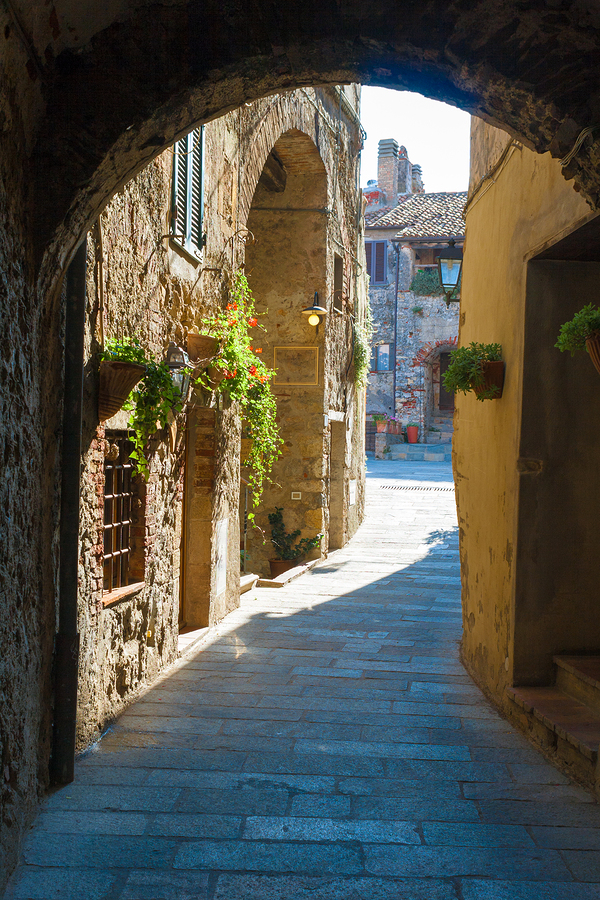 8. 40 years of modern art 
Don't let Southern Tuscany fool you. Sure, it has rural towns, country traditions and kitschy locals, but it also has a surprise around every corner, and this surprise has a hint of Gaudi. Capalbio's Giardino dei Tarocchi is a sprawling outdoor garden filled with 22 tarot card statues, inspired by the mosaics of Spanish architect Antoni Gaudi. This year marks the 40thanniversary of the garden's inception, so keep an eye out for celebratory events.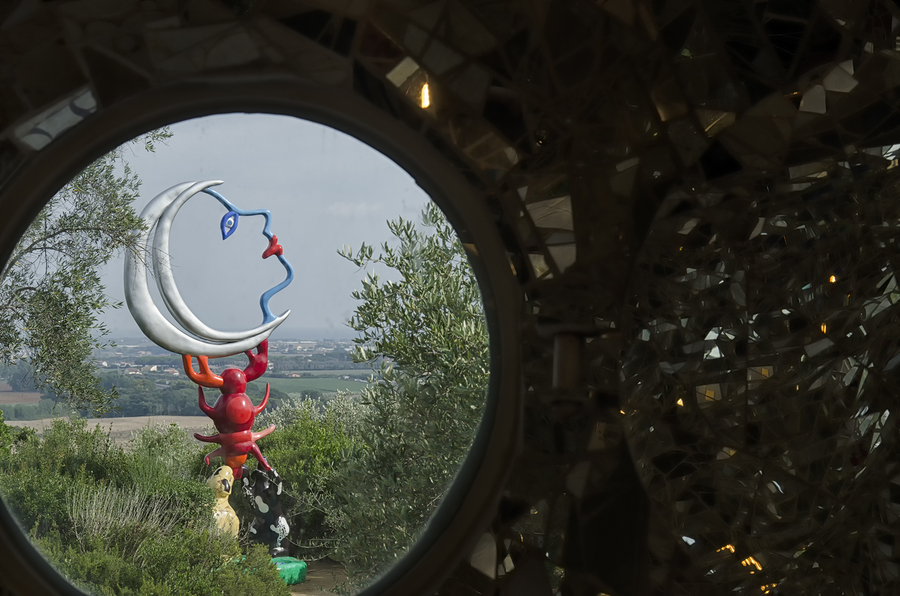 9. Beautiful (award-winning) beaches
Each year, Guida Blu puts together a list of Italy's best beaches. The emphasis is on cleanliness and natural beauty and latest guide heaped plenty of praise for both on Southern Tuscany. Castiglione Della Pescaia's Spiaggia delle Rocchette took out third place, while Scarlino's Cala Violina, Marina di Grosseto and Follonica all received honourable mentions.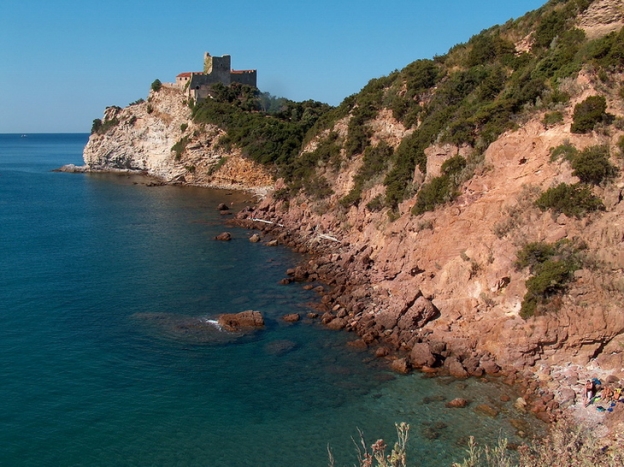 10. Fertility frescoes, Massa Marittima
The Albero Della Fecondità is a one-of-a-kind fresco that dates back to the 13thcentury. It adorns the wall of a fountain just steps from Massa Marittima spectacular Duomo and depicts women harvesting fruit shaped like the male genitalia. The fresco was thought to encourage fertility in those who came to the fountain to do their daily washing. It's just won second place in the national Art Bonus competition and along with the accolades, some serious cash for restorations. So see it now before the lengthy works begin.