Airlines in Italy have not stopped operations since the beginning of the Covid-19 pandemic, but the number of flights has dropped by around 90%, with many airports closing down. Airlines have continued to operate mostly the business routes, bringing those who had to travel for work to Europe's main destinations, transporting medical material and bringing those who were abroad for different reasons back home.
Now that Italy has begun phase two and people start traveling a bit more and start thinking about summer travel, airlines have reopened their reservations. According to a travel news site, Italy's two main islands, Sicily and Sardinia, seem to be the regions getting more flight bookings, not surprisingly because they're two of the destinations most associated with summer travel for the number of beaches, but also, it may be safely assumed, because they were not hit too badly with the virus compared to other regions.  
In addition, both regions have put in place initiatives to attract tourists by providing special discounts and offers, reusable vouchers or ensuring the possibility to cancel a stay up to few days before arrival in case of need.
Obviously, air travel is going to look much different from what we're used to, not just on the plane, but already in the airport.
Face masks are mandatory, both on the ground and on board the aircraft. At the airports, thermal scanners will be in place and there will be distancing signs so people stay at least one meter from each other, at the check-in desk, at the passport control, at the baggage control and at the boarding gates.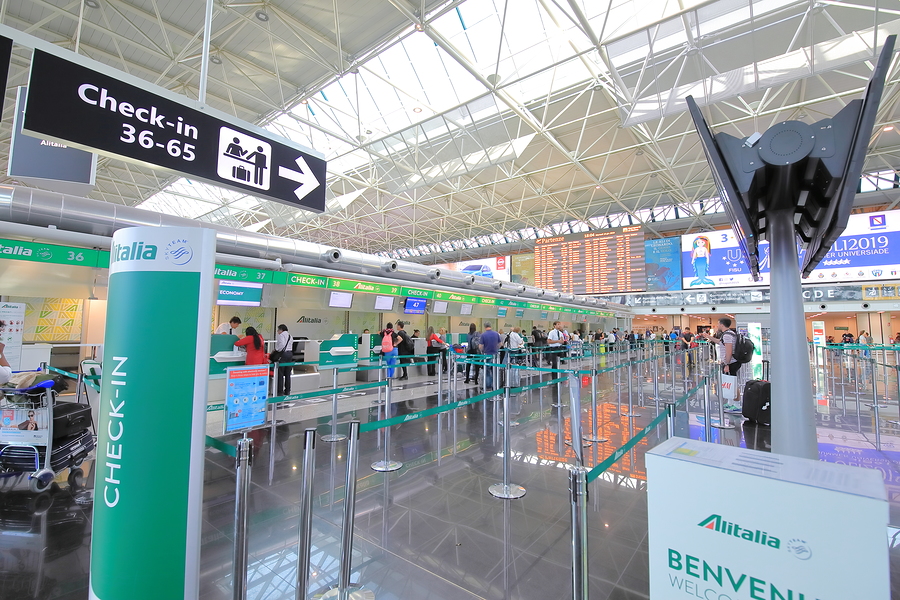 Once on board, as a general rule, one every two seats will be occupied; in some cases, only one in a row. However, low-cost airlines like Easy Jet and RyanAir appear not to be wanting to apply social distancing measures, allowing instead booking of all seats on a plane.
During long-haul flights, pre-packaged meals will only be served at scheduled times; no snacks will be laid out. Earphones, pillows, blankets will no longer be available; those who want them can bring them from home.
Fiumicino Airport is now the first airport in Europe to have activated a new health surveillance measure, which has been called 'Smart Helmet', a portable thermo-scanner in the shape of a helmet equipped with a flat screen which, thanks to an augmented reality system incorporated inside, allows the operator who wears it to measure, up to a distance of 7 meters, the body temperature of people passing through the terminals. In the event that the device detects febrile symptoms greater than 37/37.5° C, that person is invited (?) to undergo a medical check-up. 
Alitalia has explained in a video that the air quality on board the plane is safe thanks to HEPA filters (which are not a specific feature of Alitalia, but of all airlines). It also says that flights are sanitized every day.
Refunds, vouchers and the possibility to reschedule a flight are expected to remain in place for a long time.
As for train travel, Trenitalia, Italy's main railway company, now allows travel on their high-speed trains (Le Frecce) and Intercity trains only by advance reservation providing the passenger's name. This is required so that passengers can be notified in case they have shared a journey with someone who subsequently tested positive for the virus. 
Trains will be filled to 50% of their maximum capacity to guarantee the necessary social distance; face masks are mandatory and trains will be sanitized regularly. 
As for regional transport, the number of train rides on the same route will be increased to ensure that trains are not overcrowded. The seats that cannot be occupied will be clearly indicated. Monitors, speakers and posters throughout the train stations will provide instructions on the safest individual behaviors to be taken during and at the end of the journey. 
One-way routes have been set up to separate incoming and outgoing flows, distributing people in such a way as to avoid gatherings; checks will me be made at access and exit gates, with guards taking temperatures of passengers, as seen at the Milan train station on Monday, when Italy's phase two began.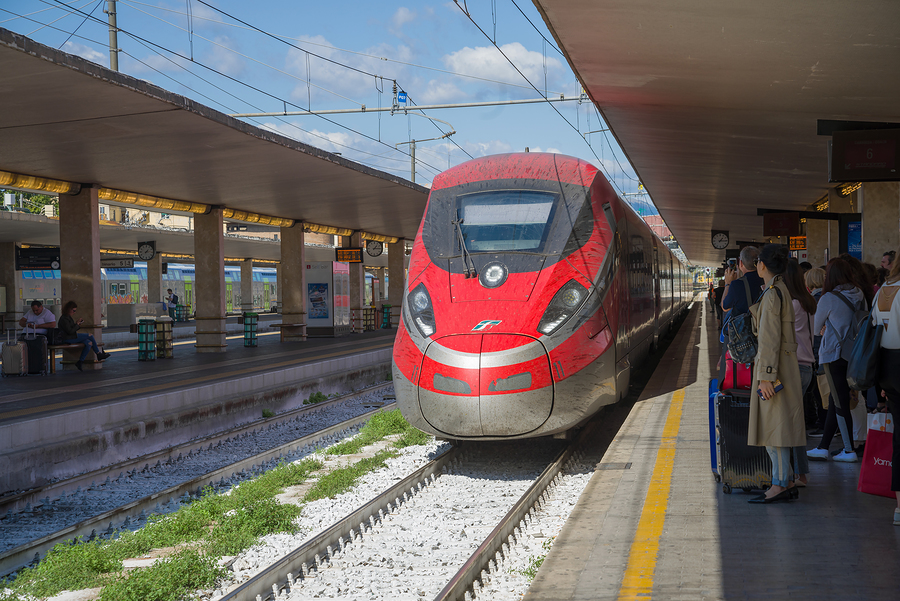 Even staying in hotels will be a different affair. Recently, Federalberghi, the main association of hoteliers in collaboration with representatives of the industry, has prepared a protocol, which they called "Safe Reception"; it's still awaiting validation by the government. This is what they suggest.
To facilitate check-in procedures and make them as fast as possible, guests will be invited to send a copy of their id and any other necessary document electronically, before arriving at the hotel. Keys will be handed over from the counter, keeping the distance and with hotel staff always wearing the face masks. Differentiated routes for entry and exit may be provided. It will be recommended to keep the room keys for the whole stay, without returning them to the reception every time you leave the hotel (this is customary in Italy).
To ensure maximum hygiene, furnishings such as rugs and cushions, as well as all decorations that are not easily sanitized, may be removed. Cleaning will be carried out daily, with careful sanitization of any surface at risk. The cleaning staff will have to change gloves after cleaning each room and, at the end of the stay, the rooms will be sanitized.
For meal times, such as breakfast and dinner, for those offering half board, the distance of at least one meter must be enforced between tables; hand sanitizing gel dispensers will be installed. Waiters will wear gloves and masks, a precaution that will also be requested from customers when meals are served. Table service will be preferred over buffets and, on request, you can have room service or take-away service inside the hotel.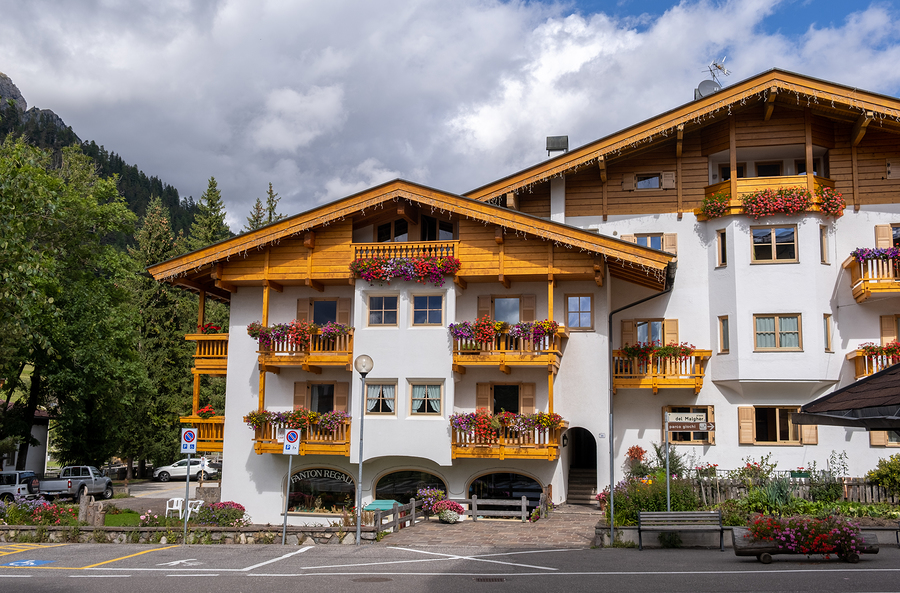 It is not yet clear what will happen on Italian beaches this summer. The distance between umbrellas and compulsory booking via an app are measures deemed necessary.
With all these precautions and limitations, and the widespread fear of the virus, you have to wonder how many people will actually feel like traveling.