Italy is a vast country stretching many miles from tip to 'toe' with a great diversity of lifestyles. The country oozes laid-back charm, friendly, animated people, stunning countryside, glorious beaches, glamorous resorts, sophisticated cities, world-famous lakes and a culture dating back thousands of years. If you are considering buying a home in the 'Bel Paese' then you too will become part of the very fabric of this unique location.
Best of both worlds
Interestingly, an area that could be described as 'the perfect position' to buy a property is the one on the border of Le Marche and Abruzzo, whose main town is San Benedetto del Tronto close to the Adriatic Sea. This part of central Italy has long been popular with people from Rome, the nobility choosing these rolling hills and palm-fringed beaches as a special area many years ago. These modern Romans are quite aware of the unparalleled natural beauty which has changed little over the years and in this quiet, sunny and tranquil setting there are still miles of unspoilt land with pretty villages nestling amongst acres of olive groves This special place offers the best of both worlds – beautiful countryside close to a seaside environment. There are three main coastal towns in this area, San Benedetto (right on the border of Abruzzo), Pedaso and Grottammare all with a good infrastructure and daily flights to and from Italy's main airport to Pescara or Ancona airports.
Olives, seafood and palms
So exactly what does this region have to offer? Firstly there are the rolling hills of olive trees. In Ascoli Piceno they grow the biggest olives in Italy! So big in fact that they also produce the largest stones but, undeterred, the Italians use them as a local speciality with the stone removed and the olive stuffed with mince meat and then deep fried. The "Olive all'Ascolana" are perfect with a glass of chilled wine as an aperitivo and absolutely delicious.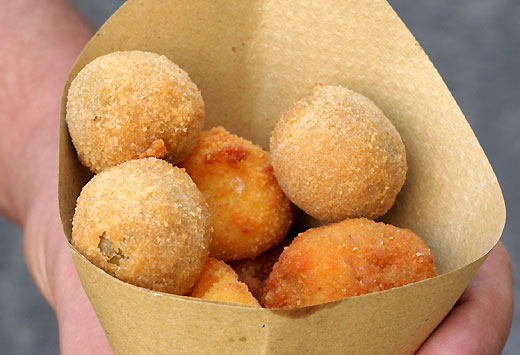 The Riviere delle Palme is just what it says: a coastal area with an abundance of swaying palm trees and beautiful, sandy beaches. There are nine beaches in the area that have been given the 'Blue Flag' award for cleanliness and lack of pollution. Along this particular stretch of coast is a wonderful 20-kilometre cycle track which follows the sweep of the beaches. Also along the beachfront there are little restaurants called "chalets". The food, as one would expect, has a preponderance of fish dishes with a wonderful antipasto del mare to try, which is a mixture of all types of seafood and fish including oysters! Of course, there is also a wide choice of pasta dishes, with – yes – seafood. These are chic, upmarket hostelries right on the beachfront and attract customers from a miles around and are frequented by the locals. To judge them solely on their appearance, these 'chalets' may seem to be tourist traps, but don't be fooled by the exterior, go in and give them a try!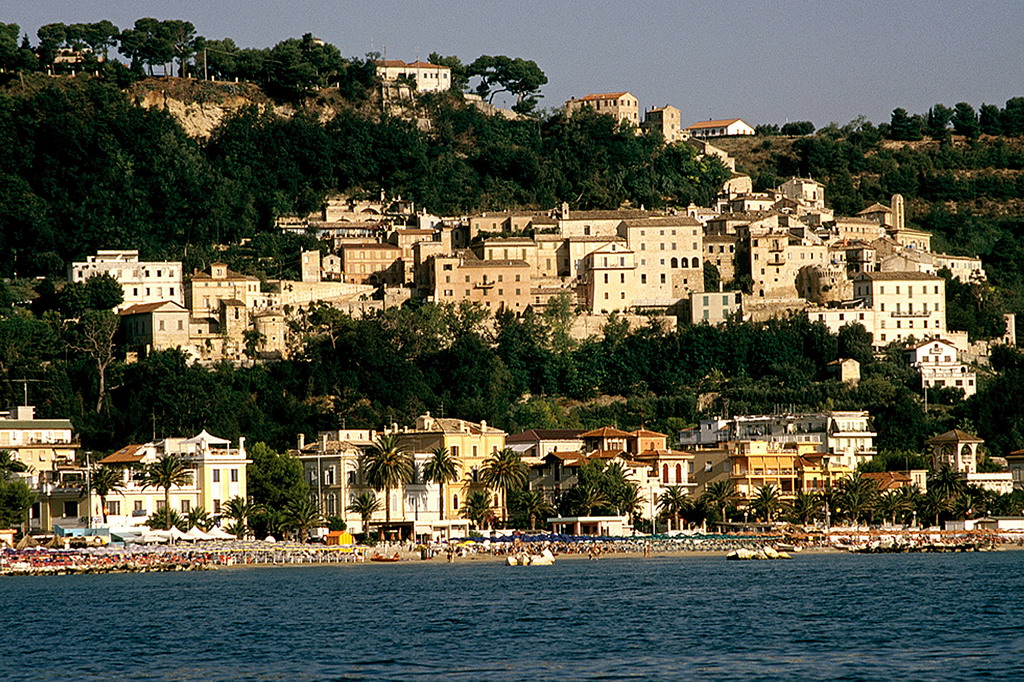 Opportunities
So why buy here? This is an area where there is a wide variety of properties to suit everyone's needs. It is rare to have country homes close to the seafront allowing owners to benefit from both locations. Another factor is the diversity of property available from modern apartments and villas to country homes and rustic houses. All are in superb locations and many offer buyers the opportunity to own land at a reasonable cost. There are a number of medieval villages dotted around such as Ripatransone, a delightful village just 11 kilometres from the sea, there is an indoor theatre here and in the summer you can enjoy open-air opera. Another is Offida, about 20 kilometres inland from Grottammare, where traditional lace-making is still carried out today. These towns and villages all have the ubiquitous village square which is perfect for an evening stroll. They have theatres and open-air operas and boast country-style restaurants with local specialities using the wonderful fresh vegetables and fruit that are readily available. As if this was not enough, there is also skiing in the Sibillini and Gran Sasso mountains at under an hour's drive away. These regions boast the national parks of the Monti Sibillini, Gran Sasso and the Monte della Laga, so if you prefer walking to sunbathing then it's all here for you.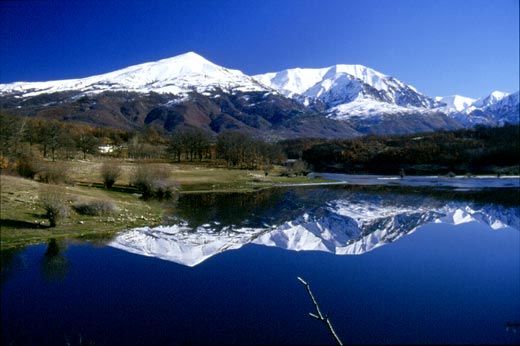 Give it a try
This area has enormous potential for the investor as well, there are some new apartments just few kilometres from the coast. You can buy a two-bedroom apartments on the hills close to Grottammare with sea view and balcony starting from € 150.000. A 100m² cottage near a typical medieval village like Cossignano, can be purchased from just €60,000 but some work is required. If you are looking for a country house in need of restoration then you can find a property of 250 square metres with 3-4.000 sqm of land in the traditional village of Offida for €85,000.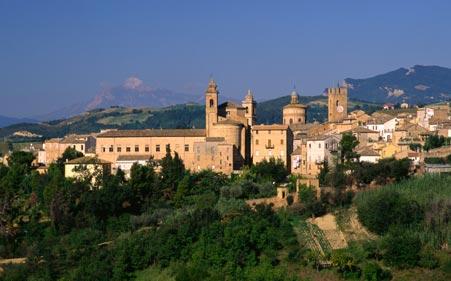 This is an area that offers all the best Italy has to offer, we suggest you try it and see!