Citing a housing crisis that's leaving local residents without places to live, Florence's city government recently approved a bylaw that will ban all new short-term rentals of residential properties in the historic city center, a UNESCO World Heritage Site.
The rules will affect short-term rental properties listed across all platforms, not just Airbnb.
Are short-term rentals really a problem? 
"In 2016, [Florence] had just under 6,000 apartments listed on Airbnb; today we have almost 14,378," Mayor Dario Nardella told the press.
According to Nardella's office, the Tuscan capital has seen the average monthly rent skyrocket by as much as 15% in the last year alone. 
Even among locals who have not been priced out of the center, concerns have been raised publicly about living in palazzi and condominiums where conditions more closely resemble those of holiday houses and hotels.
"Over the years, the short-term tourist rental market has grown by leaps and bounds and has put a strain on the city," Nardella wrote on social media after the bylaw was announced. "The consequences are there for all to see: loss of identity of the historic center, housing insecurity, rising cost of living and a drastic reduction in available housing."
Nardella is a member of the center-left Partito Democratico, the largest opposition party at the national level. He cited the lack of national government intervention in the tourism sector as moving his administration to take action locally. 
But Florence city council members Antonella Bundu and Dmitrij Palagi, who lead the local leftist opposition group Sinistra Progetto Comune, said in a joint statement that they were unconvinced by the technicalities of the local ban and suggested that intervention by the Region of Tuscany was needed.
"Let us not stop at [the vote in favor of the bylaw]," Bundu and Palagi said. "Let's create a framework that, overall, will allow for the improvement of life in the city, on a residential scale."
Members of the right-wing Forza Italia party, meanwhile, have called the ban "unconstitutional."
What about existing rentals?
The ban is not retroactive and will not oust existing short-term rental properties from Florence's historic center.
While landlords will receive a three-year tax break if they choose to convert their tourist lets into long-term rental properties with ordinary contracts, some local residents and critics have said the incentives are insufficient to curb the existing crisis. 
In a comment on an Instagram post by local English language outlet The Florentine, one resident wrote that "maintaining what is currently already unsustainable isn't going to help. It's like saying you're not going to allow anyone else to start any new fires, but everything is already on fire."
Another commenter suggested that the Florentines who rent to tourists and left the city center to reside elsewhere did so due to "lack of services, parking and high prices... Preventing them from renting out properties on Airbnb won't bring them back."
What could be the larger effects?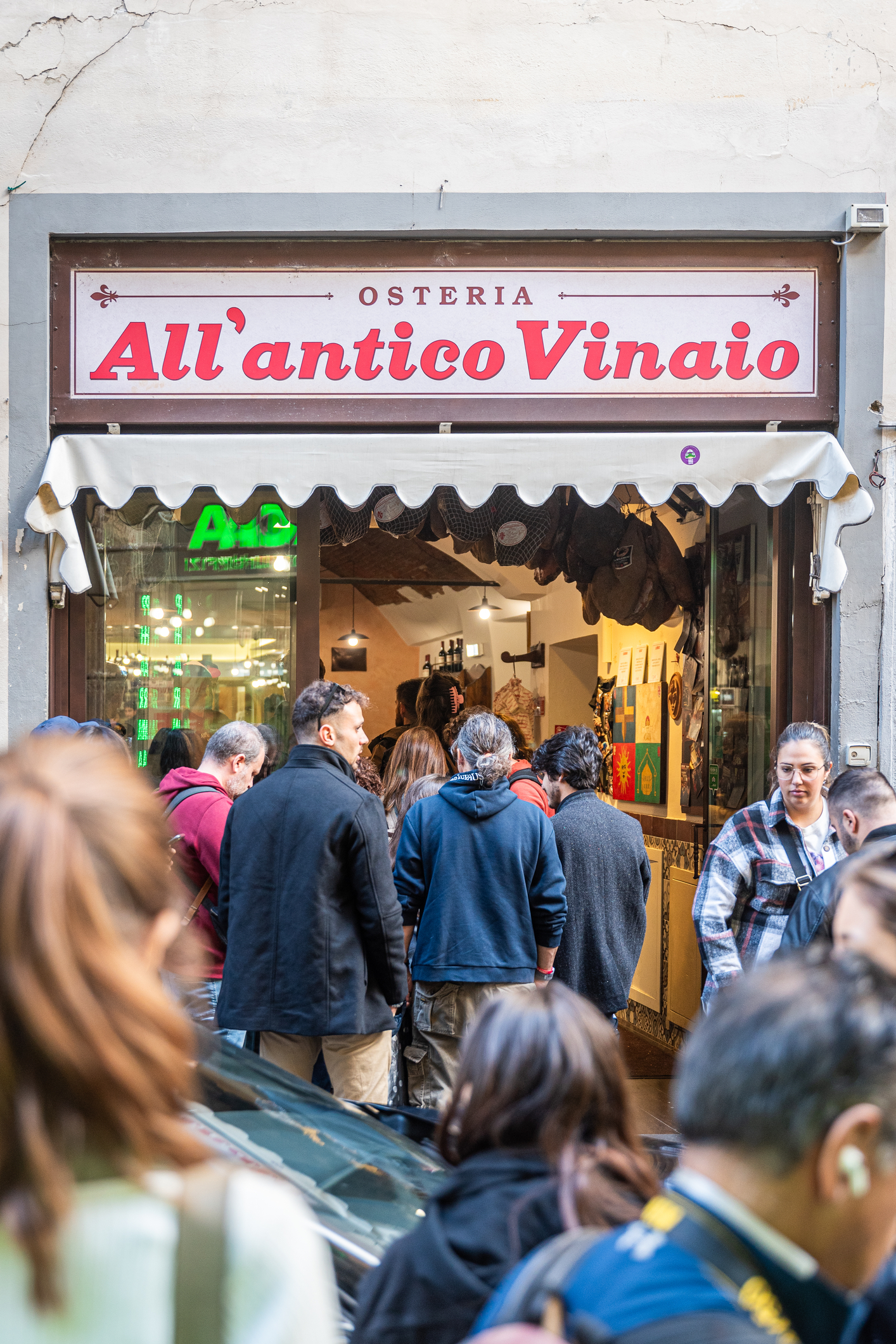 The Italian government is at work on a bill that would reportedly require a minimum of two-night stays in historic city centers around Italy, as well as in municipalities with dense tourist traffic.
Florence, meanwhile, is not the first city to implement local restrictions in an attempt to stem the tide of unaffordable (or completely unavailable) rentals and the prioritization of a market that many argue changes the face of neighborhoods and the scope of area services.
The city of Rome has been considering a similar move, while outside Italy, places like Vienna, Paris, Berlin and New Orleans have proposed tightening their own regulations. New York City famously launched an ultra-strict crackdown on short-term rentals in September, but some black-market after-effects have created a set of new problems for the city to counter.
There are always local particularities to consider, too. In Florence, while the ban primarily seeks to free up housing for regular residents, it is also being positioned as a step toward managing the noticeable uptick in overcrowding and excessive outdoor eating and drinking (a phenomenon local media disparagingly refers to as the mangificio or "feeding trough" effect). Links are frequently drawn between phenomena like these and the short-term rental market.
"Medium-term" renters like students and researchers, a sizable group in Florence, are one demographic that stands to benefit from the Florentine bylaw and from the national minimum stay requirements (if the latter goes ahead and is ultimately signed into law). These are people who aren't in Florence long enough to seek semi-permanent housing  — standard Italian contracts require a four-year commitment — but often cannot afford the nightly or weekly rates formulated for short-term visitors. 
Betina, an entrepreneur who rents a modest studio apartment annexed to her own home, told Italy Magazine that she caters to this group, requiring a minimum stay of one month.
Betina finds that more medium-term renters — people who would otherwise have sought housing in the center — are approaching her after fruitless searches for downtown housing, a reflection of a larger trend. (Her rental property is outside the UNESCO area.)
"I can always fill my place within a week [of listing it]," Betina told Italy Magazine. "I get people fighting for it."
That situation may point to the potential of Florence's short-term rental market to expand outside the center if not carefully regulated. "At this point there are no houses left in the city center to even put on Airbnb," Veronica, a local artisan, wrote on Instagram in response to the ban. "Now we will see the same story play out outside the walls in residential areas."