I recently asked a friend which adjective he would use to describe June and without hesitation he said "blooming". I could not agree more. 
Our garden, from the beginning of the month, is dotted in pink from the snapdragons, red and purple from the salvia, and white from the elderflowers. Every June the bush behind the bay tree wakes up and gives us a large cloud of delicate flowers. All we have to do is to stretch our little wooden ladder and pick these beautiful fluffy parasols without having to go and forage very far. I always have to resist the temptation of cutting them off once the flowers have gone as after a few months the unpicked flowers turn into dark berries. 
Elderflowers, or fiori di sambuco in Italian, have been colouring the European country side for centuries and have been used for their medicinal benefits too; they can cure coughs, flue, constipation, and even diabetes. It is true that the flower does not have the most versatile uses; however, every season I dip them in thick batter and fry them as an aperitif, soak them in water, lemon juice and sugar to make "champagne" and cordial, and mix them with gooseberries to bury them inside a sponge cake with vanilla custard. 
In Calabria families crushed some of the flowers and added them to flour to make delicate bread rolls, U pani 'e maju, to accompany goat (caprine) or sheep cheese (pecorino). The weather now is too hot to have the oven on and so this year I've decided to use elderflowers to make ice cream using last year's cordial. 
Below is also the recipe to make cordial, or sciroppo, in case you cannot find it. It also tastes less sweet than what one buys in supermarkets. 
Elderflower cordial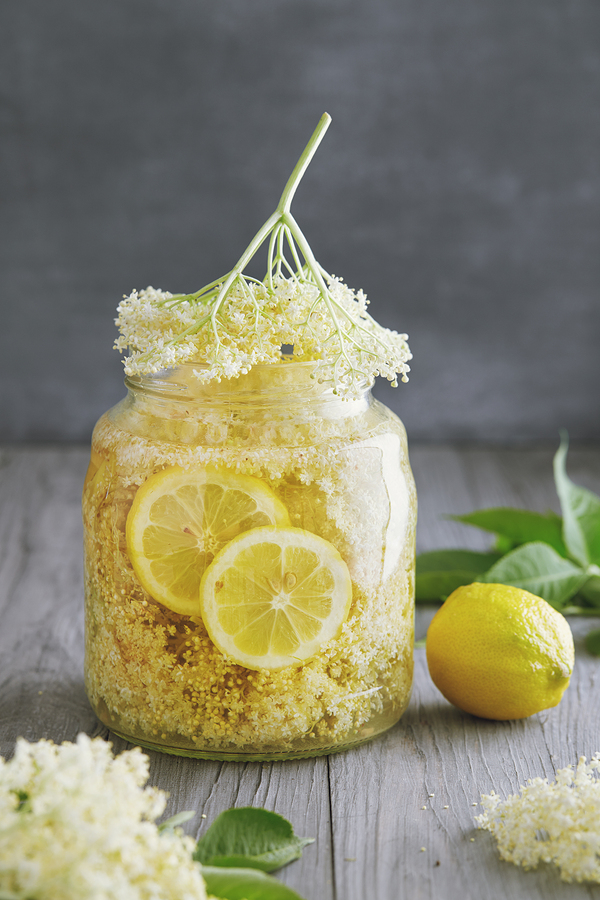 For 2 medium-sized bottles 
20 elderflower heads
1g sugar
1lt water
4 lemons
Rinse the flowers and drain them. Mix the sugar with the water and heat until the sugar has dissolved. Remove the water from the heat and dunk the flowers and lemon cut into quarters. 
When the water is cold leave it in the fridge for at least 24 hours. When ready, strain it through a sieve or muslin and decant into bottles. 
Elderflower ice cream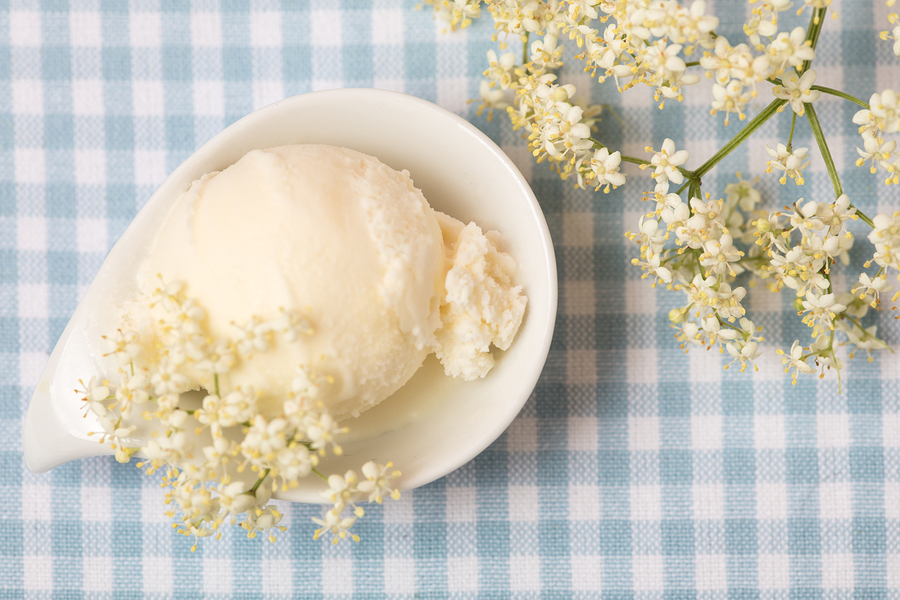 For 1 litre 
500 ml double cream
500ml full fat milk
200g sugar
8 egg yolks (you can use the whites to make a big Pavlova with strawberries)
120ml elderflower cordial
Pour the cream and milk in a pan and bring to almost boiling point. Turn off the hob and add the sugar to let it dissolve.
Beat the egg yolks separately and add them to the liquid whisking constantly to avoid it curdles. Return it to the hob and cook the custard for about 5-10 minutes or until it coats the back of a wooden spoon. 
Add the cordial and let it cool. Add some finely chopped flowers if you wish to intensify the flavour. Pour the custard into the ice cream maker and churn according to instructions. 
Enjoy it on a hot Summer's day ideally with pistachio which pairs up deliciously. 
For more refreshing brews, check out our summer-fresh drinks and cocktails to kick off this summer to a very "Italiana" start.