Cover photo credit: Wally Gobetz (flickr).              
Of all the famous historical sites and destinations in Philadelphia, the Ninth Street Italian Market in South Philly is the second most visited (only the Liberty Bell attracts more people). The appeal and staying power of what is the country's oldest open-air market is a testament to the neighborhood's deep Italian heritage. Although the market was established in the 1880s, immigrants from Italy began settling in the area as far back as the late 1700s, according to Michael DiPilla, a Philadelphia native and author of South Philadelphia's Little Italy and Ninth Street Italian Market.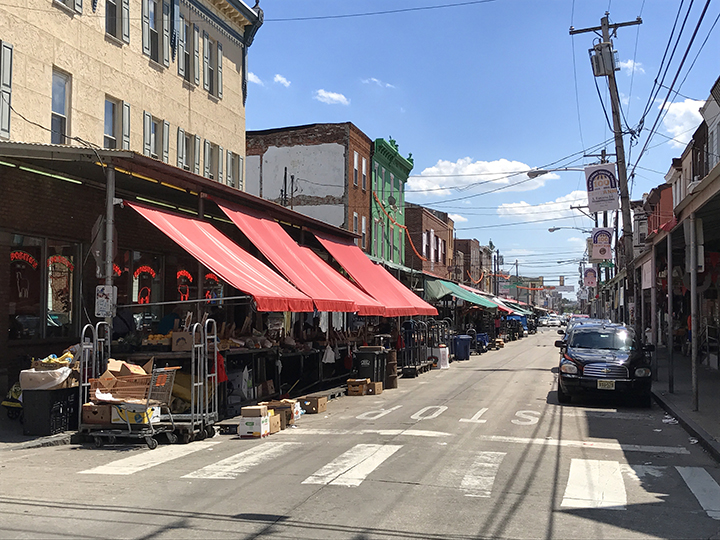 Photo by: Mike Geno
"We had a guy selling homemade sausage, and another who sold Italian cigars, another making and selling wine, musicians, painters…we had a silk factory in 1771, the first Italian restaurant in the US, Pelosi's, in 1784, and a performance of Rossini's opera, The Barber of Seville, in 1793. There was a lot happening really early on that many people don't know about." He adds that the importation of Italian products such as Parmigiano Reggiano and olive oil started during this period, and the first macaroni machine in the country arrived in Philadelphia from Naples around 1790 thanks to then Secretary of State Thomas Jefferson, who had developed a passion for pasta while traveling in Italy.
Today Philadelphia is home to the second largest Italian American population in the United States, and while South Philly has evolved through the years, much has stayed the same. "That's the wonderful thing about this neighborhood—there are families that have been here for over 100 years, they've never really moved from the area. It's very tight-knit and there's a great camaraderie," says DiPilla.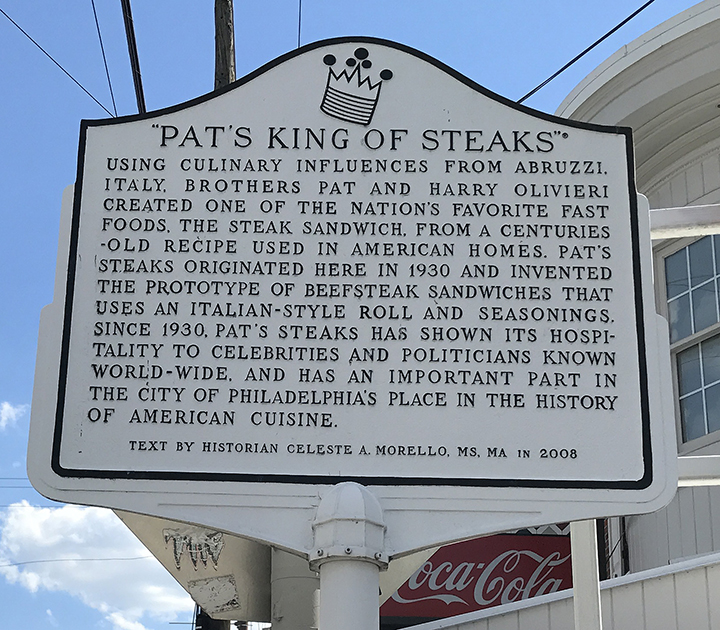 Photo by: Mike Geno
Emilio Mignucci, Vice President of Di Bruno Bros., a specialty foods retailer and importer that began as a modest corner grocery store founded by his Italian grandfather and great uncle on Ninth Street in 1939, adds that third and fourth generation Italian Americans frequently come in to his family's original shop—"people whose grandparents took them there for the first time when they were kids." Mignucci grew up a block away from the market and is pleased that as new generations of immigrants from other countries have joined the community, the ethos of the neighborhood has carried on. "It's always been a place where immigrants can make their way, a neighborhood that's been very welcoming to people who wanted to set up shop and create their own business. I look at it now and I think to myself, it's such a really cool mix of cultures, predominantly Italian but a lot of Asians and Mexicans, and in today's day and age, the fusion and the melting pot are really interesting."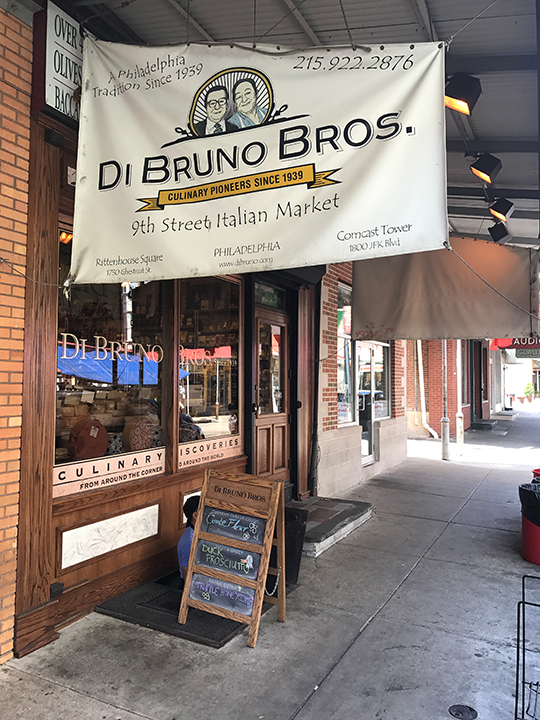 Photo by: Mike Geno
For those seeking a taste of Italy in South Philly, Di Bruno Bros. in the heart of the Italian Market is an excellent place to start. The shop carries a mouthwatering selection of cheeses, cured meats, antipasti, oils and vinegars, pastas, and much more, and the expert mongers are quick to offer samples of their favorite formaggio pairings while you browse.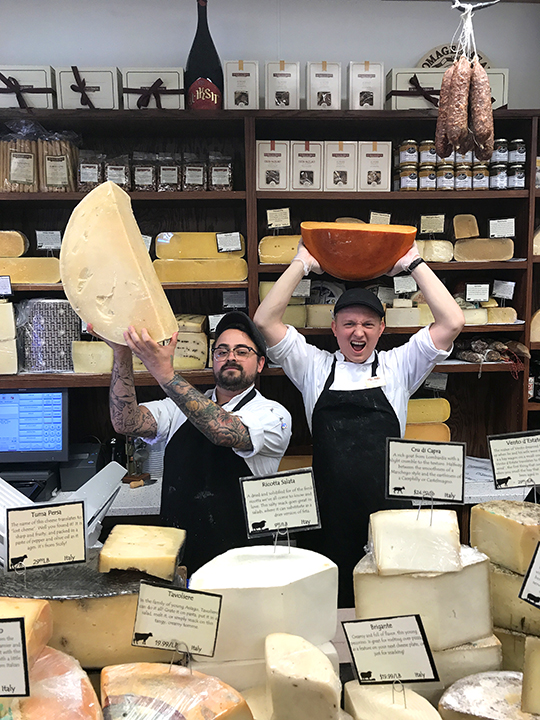 Photo by: Mike Geno
Other highlights in and around the market include Sarcone's Bakery, now run by fifth generation members of the founding family and "one of the best bread bakers in the city," according to Mignucci.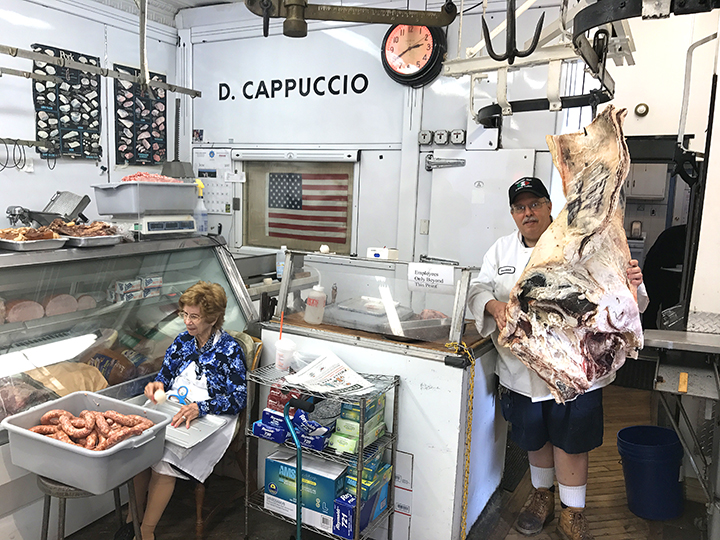 Photo by: Mike Geno
Cappuccio's Meats specializes in homemade sausages and is a favorite of Michele Gambino, Business Manager of the South Ninth Street Business Association; Claudio Specialty Foods, where mozzarella is made fresh daily; Esposito's, another family-owned institution with a dizzying array of custom-cut meats, poultry, seafood, and cheese; and the oldest Italian restaurant in the nation, Ralph's.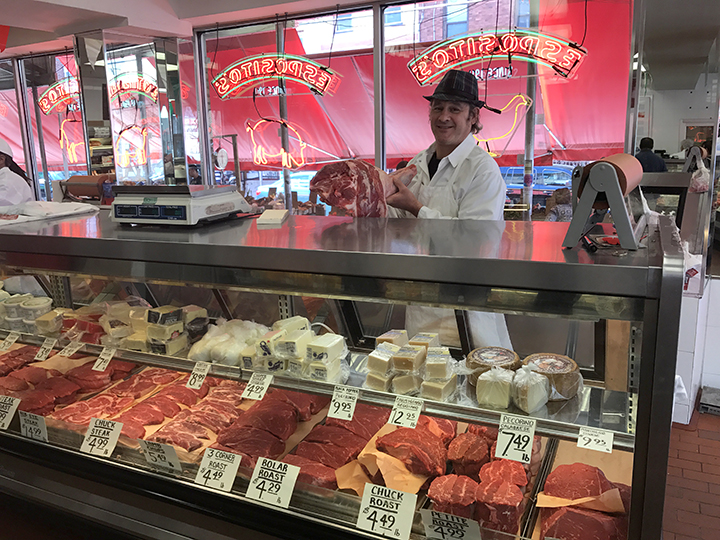 Photo by: Mike Geno
Gambino points out that the market's curbside stands are rooted in the tradition of early farmers and vendors who would wheel their produce and other goods on carts to sell along Ninth Street. And film buffs will appreciate that the Italian Market was the setting for a portion of one of the most iconic montages in motion picture history—the fictional Italian American Rocky Balboa's run through the streets of Philadelphia in the first Rocky movie. "I remember being out there watching the filming. They let us out of school that day, they lined us up by class order from Washington to Christian Street," recalls Mignucci. "It was awesome. It's a big scene in movie history; people still come to visit the Rocky statue at the Philadelphia Museum of Art."
We can credit Italian ingenuity for the creation of the city's beloved Philly cheesesteak: in 1930, Italian American hot dog vendor Pat Olivieri decided to shake up his usual lunch routine and ordered a bit of chopped beef from a nearby butcher, cooked it with some onions at his stand, and put the mixture onto a roll. A cab driver who was a frequent customer eyed the sandwich as Olivieri was about to take a bite and requested one just like it for himself. And so the steak sandwich was born—the addition of cheese came later—and Pat's and competitor Geno's across the street are among the top spots for a cheesesteak in South Philly today.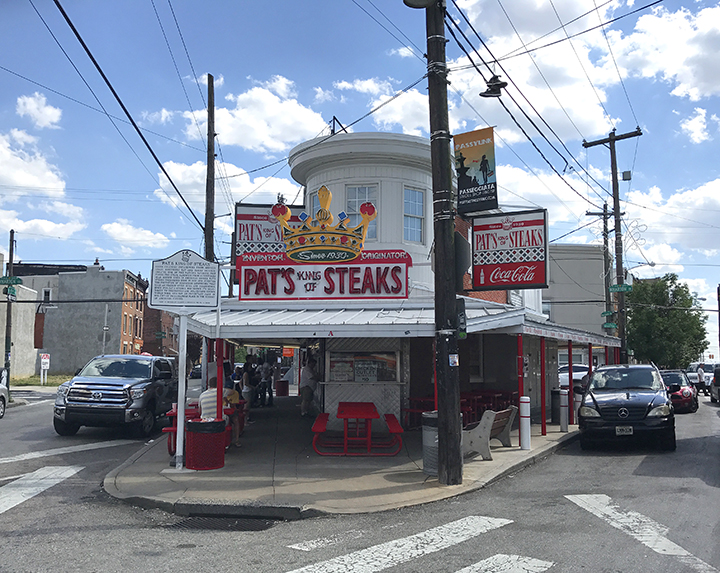 Photo by: Mike Geno
If you have a sweet tooth, you'll want to check out Isgro's Pastries, operated by members of the founding family for over 100 years. "They've preserved the recipes that their patriarch brought over from Italy. Italian rum cake (cassata) not to be missed, sfogliatelle, it's an incredible eating experience," says Gambino. Termini Brothers bakery, established by two Sicilian brothers in 1921 and today run by the third generation of the family, is renowned for their cannoli, and at Christmastime people come from near and far and wait in line for hours to buy them.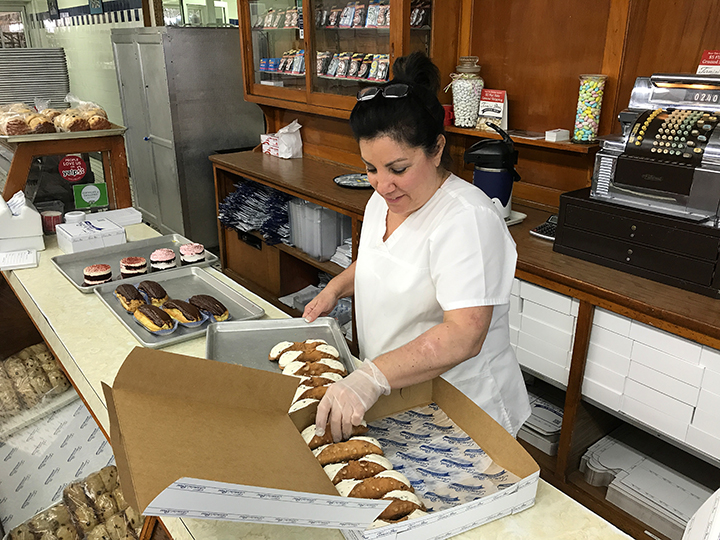 Photo by: Mike Geno
South Philly is also home to the first Italian national parish in the US, Saint Mary Magdalen de Pazzi Roman Catholic Church, founded in 1852. And DiPilla hopes to open the National Italian Museum of America in Philadelphia to celebrate the history, contributions, and culture of Italians and Italian Americans across the country. "We played an important role in the founding of America, including the Declaration of Independence. The phrase 'all men are created equal' was coined by an Italian, Filippo Mazzei, who was a friend of Thomas Jefferson. He lived here in Philly for a while and wrote those words in the Virginia Gazette, and Jefferson ended up borrowing them," says DiPilla. "From the 1700s until today, the Italians and Italian Americans have contributed so much to our society. We have a lot to be proud of."