I am sure that Cambridge, England, does not need any introductions - everyone has heard about it and probably also spent some time at some point in his or her life either on holiday or to study.
Being a quiet town with fantastic academic and scientific opportunities and close to London, Cambridge has always attracted many people from every corner of the world, including Italy. Since the 50s thousands of Italians have been looking at Cambridge as a permanent or temporary new home. The first wave of immigrants came from the South of Italy in search of a fresh start after the aftermath of the war. Carlo, Giuseppe, Gennaro moved here and opened ice cream vans, fresh pasta shops, and small delis (pizzicherie) serving mainly the Italian community that had started implanting itself in this little University town, mostly on the other side of the river, in the Cambridge "south" where immigrants and railway workers lived.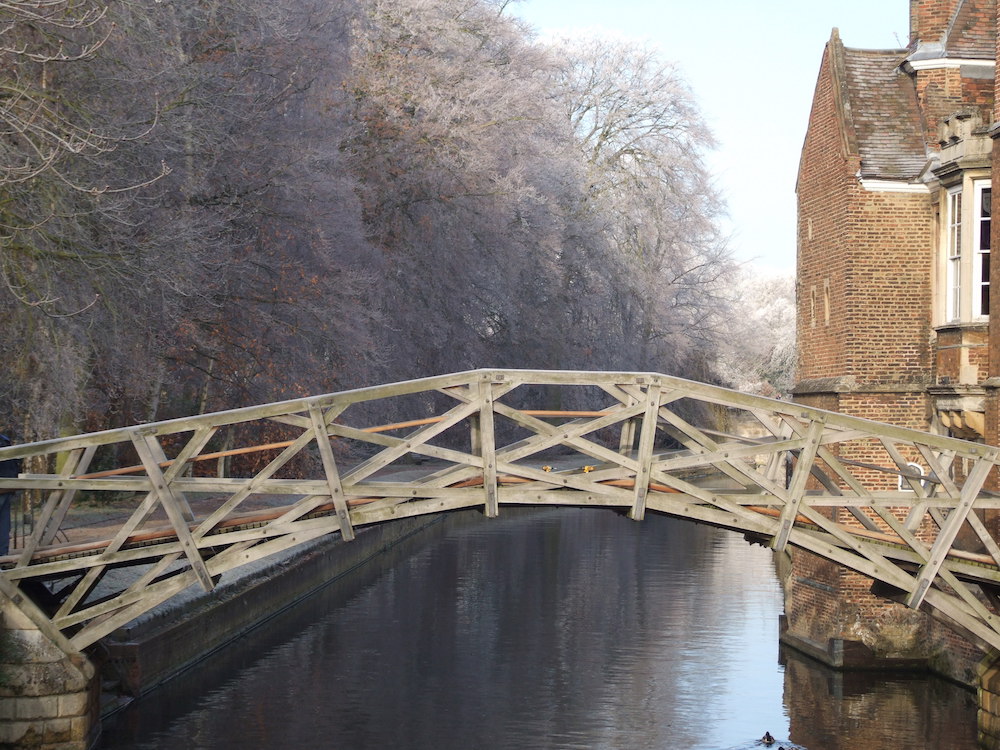 Balzano was established in 1965 as a bakery by Pasquale, a young Neapolitan who at the age of 21 moved to the UK to take a chance on bringing a piece of Italy with him; his vision was to stay true to tradition and offer customers good quality Italian breads at a great price with exceptional customer service. Cambridge was the city of choice as it was conveniently located between two towns with large Italian population, Ipswich and Bedford, and still today nothing has changed other than probably the wall decors and the coffee machines.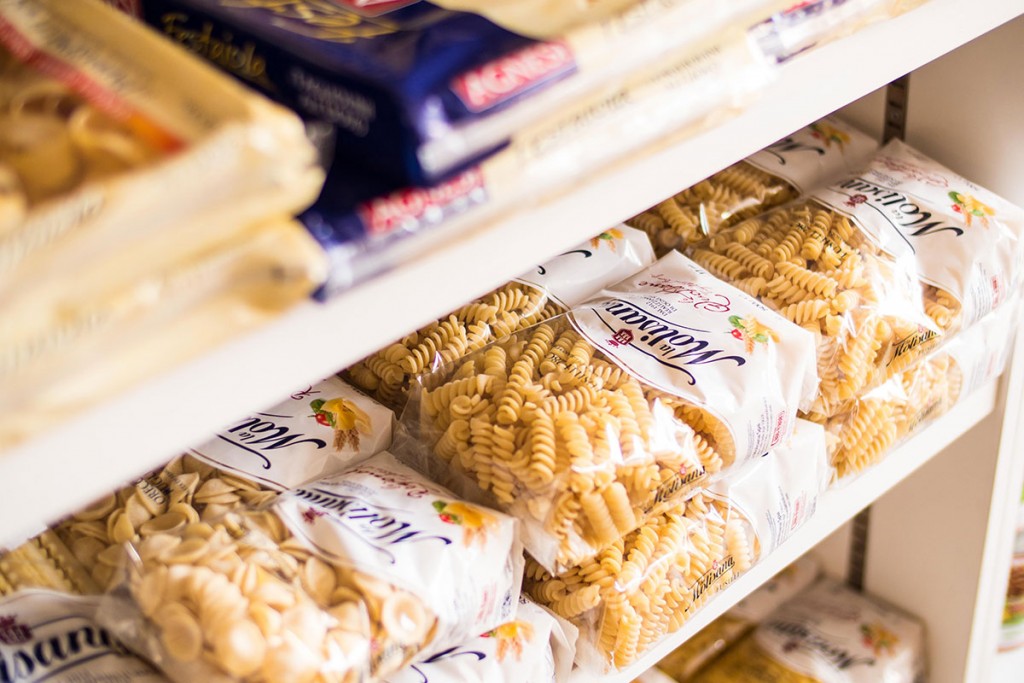 [Pasta: Photo credit: Balzano]
The second wave then came in the 80s and 90s with young people fed up of the Italian bureaucracy and politics pervading everything and infiltrating everywhere and landed in Cambridge to find career opportunities and to open new businesses. Paolo, Francesca, Roberto, Silvia bought a return ticket and spent some time in this not too far city which was opening up to foreign cultures. The love for il bel paese had grown and eating pasta, Parmesan, Parma ham and using olive oil and balsamic vinegar started making their ways into ordinary English families who were no longer regarding Italian food as something exotic. English people themselves were now interested in our culture so much so that they decided to open Italian businesses for the pure love of our country.
In 1992 Steve, for example, a 100% English young man working in construction but with a passion for everything made in Italy, particularly food, decided to open Limoncello, a cozy and cheerful deli filled from floor to ceiling (sometimes literally) of Panettoni and stacked with rows of succulent olives and creamy pesto. "I wanted to share my passion for Italy and Italian food and decided to set up a little corner in the middle of Cambridge."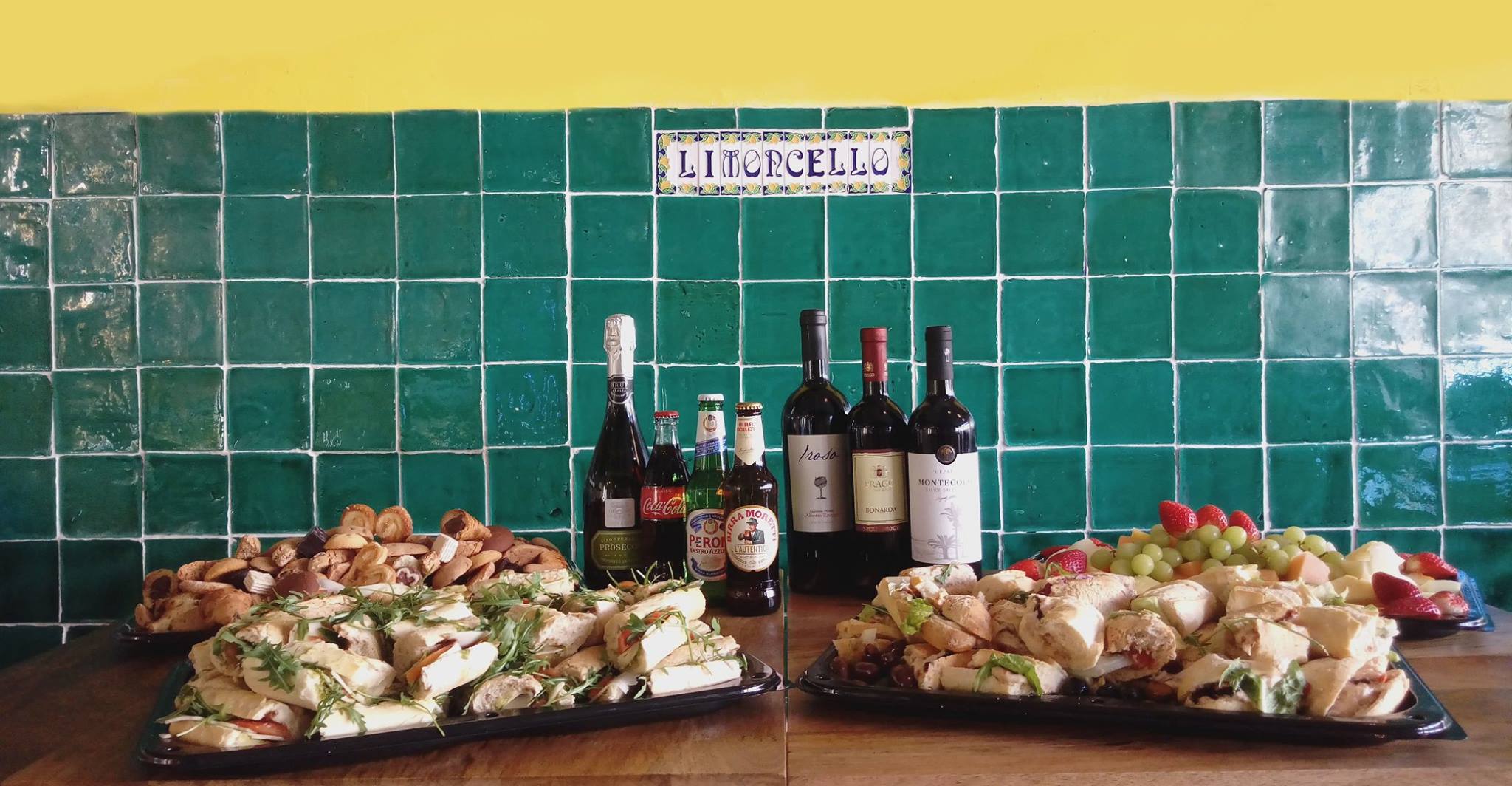 [Limoncello, photo credit: Limoncello]
Italian food is certainly now well-known and appreciated by many and places like Aromi for example, a Sicilian family run pizza and pastry shop, which, in my opinion, makes the best pizza a taglio (pizza by the slice) not just in Cambridge but even in Siena where I am from originally, is completely packed at lunch time with people even queuing outside in the rain sometimes. Following the footsteps of the 1957 family coffee shop, Caffe' Cipriani in Acireale near Catania, Aromi share its passion for good things and demonstrates that good food cannot be rushed; their pizza dough goes through a fermentation that lasts up to 48 hours – no speedy pizza here for sure!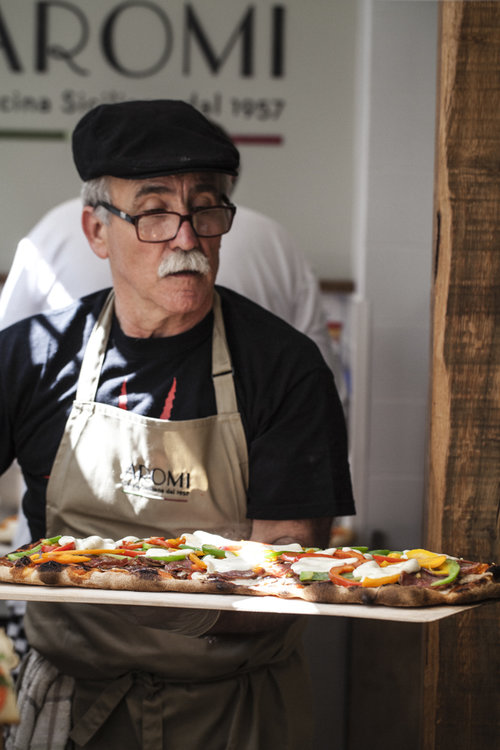 [Fresh pizza from the oven, Photo credit: Aromi]
Italians keep moving to Cambridge. Possibly not with the idea of moving permanently at first but to improve their English or to take further degrees and then often lured to stay either by love or work. I seem to fall into both categories!
Like this story? Than you won't want to miss our Italian-American series. 
According to the latest census there are nearly 6,000 Italians living in Cambridge, an extraordinary number considering that Cambridge is made of only 123,000 people! With the idea of serving the Italian community but even more the growing bilingual families living in Cambridge, Girotondo, is a playgroup which wants to help Italian children to connect with their parents' language and culture through songs and stories, while La Dante which is part of the international organization Societa' Dante Alighieri, is an institute that teaches the Italian languages and Italian culture, from cooking to cinema, opera and fashion. It even has its own radio, Radio Dante, the first bilingual radio with an hour show of music and chatting of a variety of topics both in Italian and in English. Stay tune on 105 fm and you will be guaranteed to hear some heated debates about films, books, and more.
There are no specific areas in Cambridge which are more Italian than others or where more Italians live. You will find Italy in all its authenticity everywhere you go both in the city centre like Aromi, near the main market square and behind the famous King's College (1, Benet Street, CB2 3QN), or just outside in the near neighbourhoods around