Outdoors: Minerva's Garden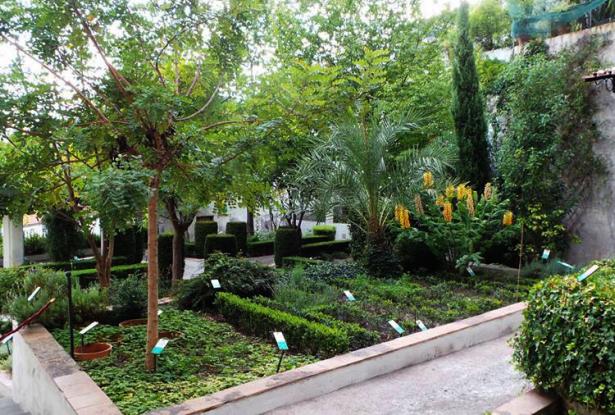 Minerva's Garden is located in the heart of the old town of Salerno, in a zone known as the "Plaium montis" in the Middle Ages. It is halfway along an ideal route that runs along the axis of the walled and terraced vegetable gardens, climbing from the Municipal Park, near the river Fusandola, towards the Arechi Castle.
Minerva's Garden is not a traditional botanical garden, but follows specific themes in various zones. The most important educational element of the theme linked to Salerno's botanical tradition is the illustration, in the largest terrace in the garden, of the ancient plant classification system. In all the other flower beds in the garden, the plants are arranged on the basis of landscaping. All the species are identified with a label that refers to the ideal position of the simple in a design representing the positioning of the elements, superimposed over the concentric subdivision of the grades.
After the 2001 restoration, several rare species were planted, mostly chosen among those quoted in the Opus Pandectarum Medicinae, which were used as medicines in the Middle Age.
Postal Address
Vicolo Ferrante Sanseverino, 1
84121 Salerno SA
Italy
Other points of interest in Amalfi Coast