Best Granita in Catania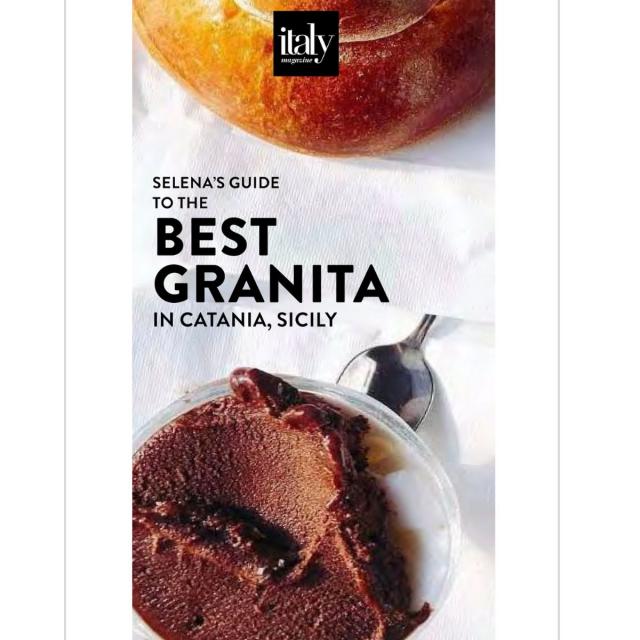 Italy Magazine staffer Selena Meli shares the story of a Sicilian gastronomic treasure — granita — and tells us where to find the best of this sweet, icy treat in Catania.
WITH ITS SUN, beaches, sultry heat and blinding summer colors, it's only natural that Catania is the birthplace of one of Sicily's most important gastronomic traditions, the granita.
The origins of granita in Sicily date back to the time of Arab domination and the common iced drink sharbat. Flavored with fresh fruit juices and infused with roses, it was handed down by generations of nobles until it became a mainstream dessert. Over time, and with the raw materials of the island and using the frozen snow collected by the nivari on the Nebrodi, Iblei and Etna mountains, the Sicilian granita as we know it emerged.
Ask any Sicilian who lives far away from home and they'll say the first thing they eat upon their summer homecoming is a granita! Take a cue from them: let's explore the best bars and patisseries in Catania, the city that holds granita as its number one claim to fame.
You may be also interested in...