Creative Cicchetti Around Venice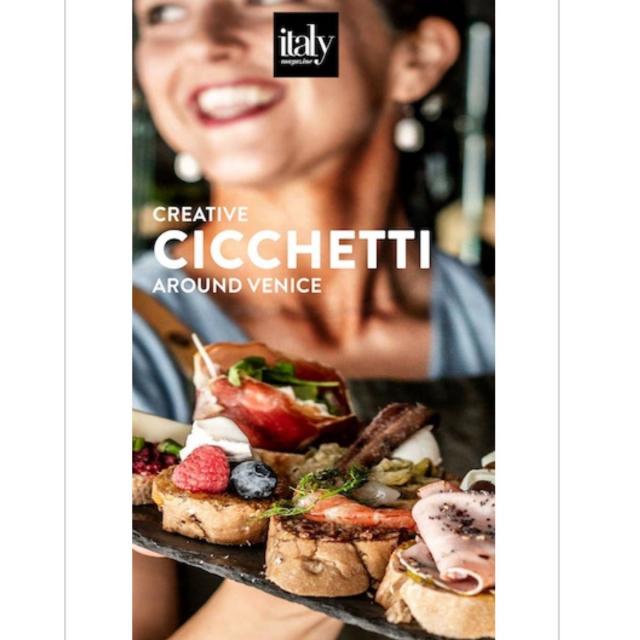 Italy Magazine contributor and paid content editor Phoebe Hunt shares her favorite stops for savory small bites in La Serenissima.
It's only natural that Venetians would have dreamt up some equally special snacks to be served alongside their region's iconic Aperol Spritz cocktails and IGT prosecco. Cicchetti ("chi-ke-tee") — delightfully small bites that are native to this bewitching city — fill that role readily. Often topped with fish, and usually served on toast or polenta, cicchetti are delicious mouthfuls that can be enjoyed at any time of day.
The history of the word cicchetto is murky, but some believe it came from the Spanish "chico", indicating something little. Consuming cicchetti is often an informal, in piedi (standing) affair in bàcari (wine bars); you nibble at the counter and wash them down with a glass of house wine. Stroll around the city and stop in at a series of bàcari for a taste of Venetian history; each plate of these finger-food delicacies can be strung together into a beautiful meal. This mini guide includes some of my personal favorite stops.
You may be also interested in...